Want to print a clear image with quality mentioned? Here is the option to print a live image keeping all standards. Images stored in JPG format may appear clear on the screen but when it comes to print out it loses its quality. For the best solution we recommend you to convert JPG to PDF image. A PDF document protects visual elements and it is said to be the best option for printing, sharing and uploading high-quality image. In order to prevent resolution loss, we are supposed to opt for the best software. Adobe Acrobat as well know, is one of the best choices for the conversion of JPG to PDF format. In this article, we will show you how to convert JPG to PDF in Adobe Acrobat and with the alternative easily.
Part 1. How to Convert JPG to PDF with Adobe Acrobat Alternative
The Best Adobe Acrobat Alternative to Convert JPG to PDF
There are unlimited options for the conversion of JPG to PDF. We all know about Adobe, however we would like to introduce you to one of the best alternative, that is called PDFelement Pro. With the help of this PDF editor, you can convert JPG to PDF file easily. Except for this, you can also create PDF files from Word, PPT, Excel and other file formats with ease.
How to Convert JPG to PDF in Adobe Acrobat Alternative
Generally, as a user, one prefers to complete a process within few steps. The process of converting file from one format to other format takes time. However, if you have chosen the best file converter, you can convert a file from one format to another format in simple way. Within three steps, you can do the file conversion with PDFelement Pro.
Step 1. Import JPG files to the Program
Launch the PDF Editor to the operating system. Click "Create PDF" option and choose JPG files from the local system. Once you are done with selecting the JPG files, click on "Open" button and now you will see the JPG files opened on the PDFelement Pro.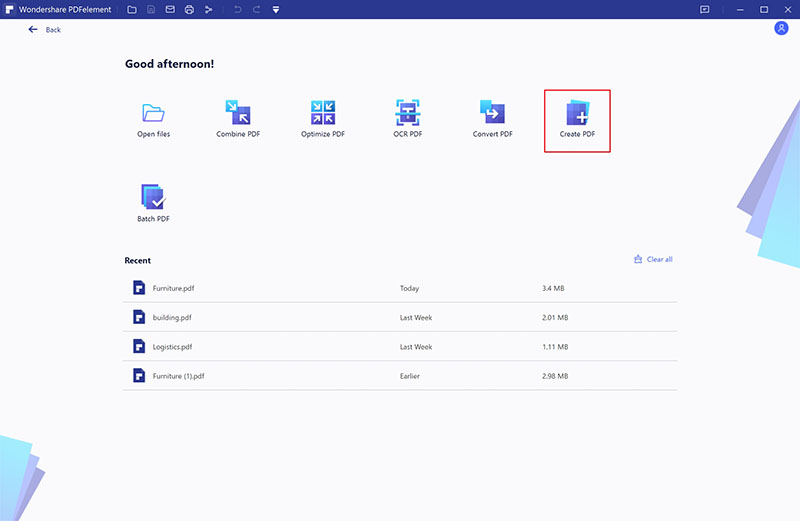 Step 2. Edit JPG Files
Prior to saving file in PDF format, you can also edit the JPG file. Click "Edit" button then modify the details of the document.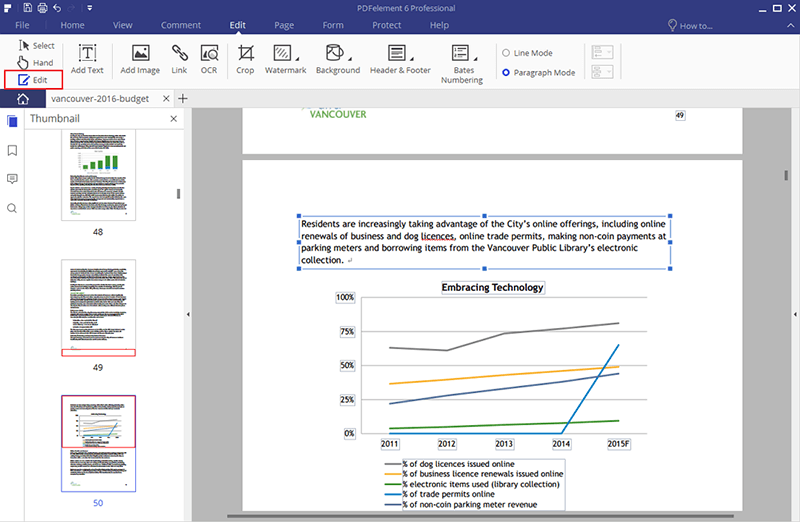 To highlight text, click "Comment" and then then you will get related options. Also, under the edit menu you can go for adding text, images, links, page background as well as Header and Footer.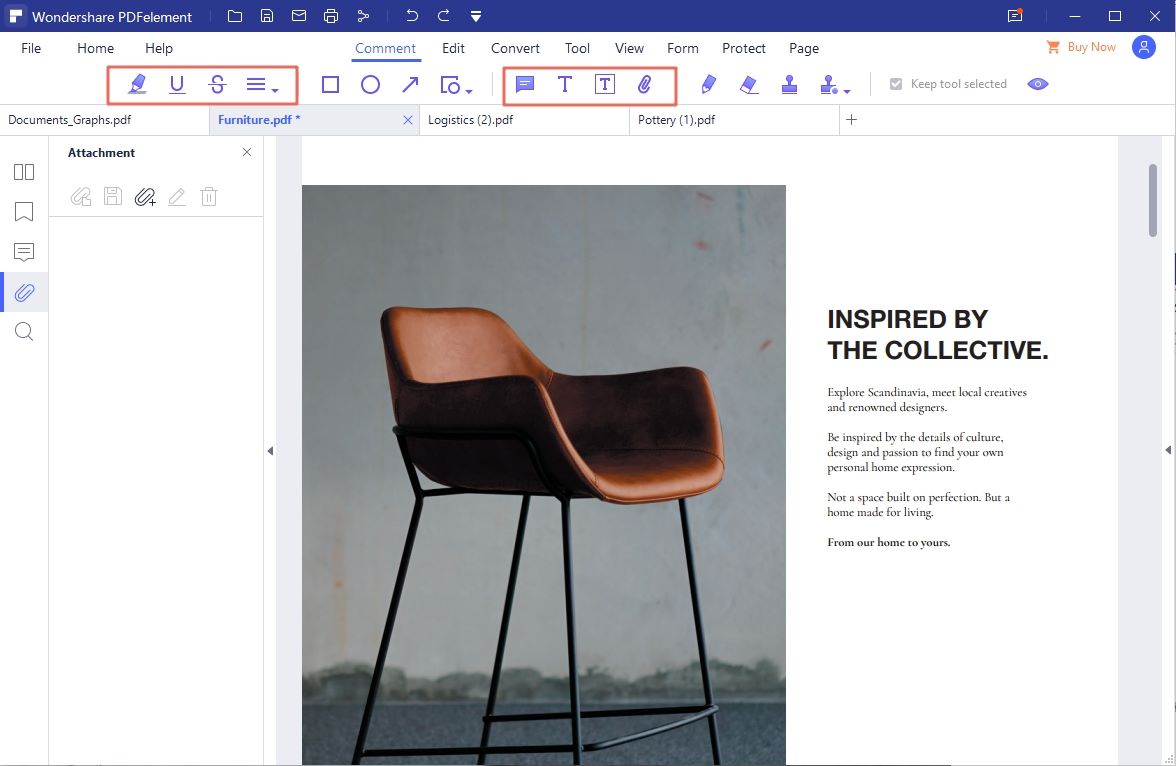 Step 3. Save JPG as PDF
Finally go to the File>and choose Save As in order to save JPG files to PDF format. Following these simple steps, you can view your file in PDF format.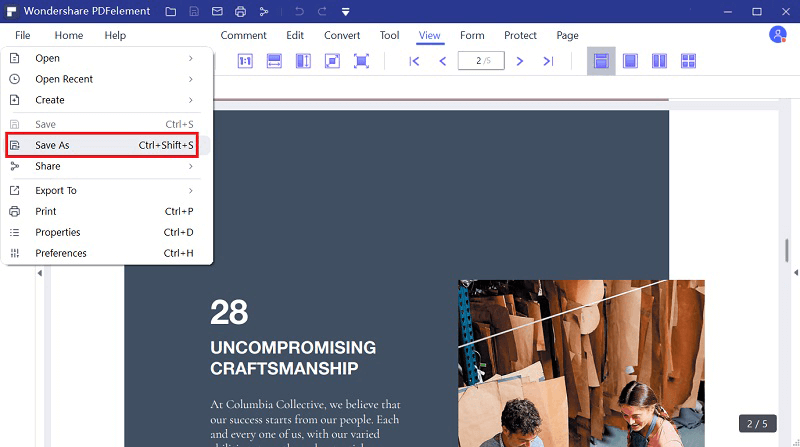 ---
Why Choose PDFelement Pro to Convert JPG to PDF
PDFelement Pro works well. As the best PDF editor software, it enables you to edit PDF texts with accurate formatting and PDF styles. Let us see some features of PDFelement Pro which is used for the conversion of JPG to PDF.
Key features of PDFelement Pro:
Using PDFelement Pro, one can convert, add, rotate, crop, insert and extract PDF images with original quality.
PDFelement Pro aids you to insert, replace, delete, extract, crop, rotate, split and combine PDF pages.
You can obtain a high quality PDF files from other formats.
This PDF Editor has ability to combine more than 300 file types and form a single PDF.
It will also help you to split a PDF into multiple PDF files by page range and bookmarks.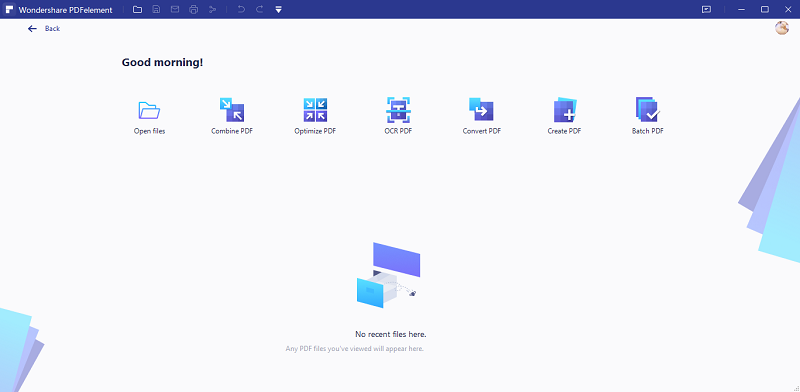 ---
Part 2. How to Convert JPG to PDF in Adobe Acrobat
JPG format is often useful in websites. The JPG format is a better option as it manages file compression. However, while it is compressed and saved, its quality will be lost. It seems to be difficult to recover the quality. Therefore, it is better to convert JPG format into PDF format. You should be decisive on choosing the software so as to make this conversion. Adobe Acrobat is the best choice to convert JPG into PDF format. Most of the users downloads and use Adobe Acrobat to convert file in JPG into PDF file. Once you download Adobe, conversion is free for long time. Steps to convert JPG to PDF in Acrobat are as follows:
Step 1. Launch Adobe Acrobat.
Download and install Adobe. Launch to use it. You will see the home page of Adobe like the screenshot mentioned below.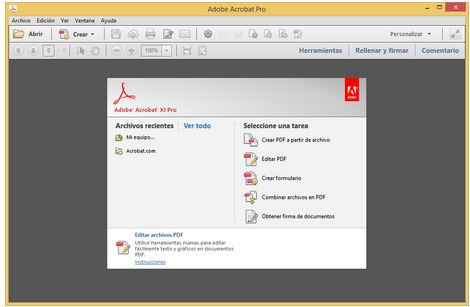 Step 2. Convert JPG to PDF in Adobe Acrobat
Now you can open Adobe Acrobat and then click ont the "File" button. Select the "Create" option and select PDF from local file folder.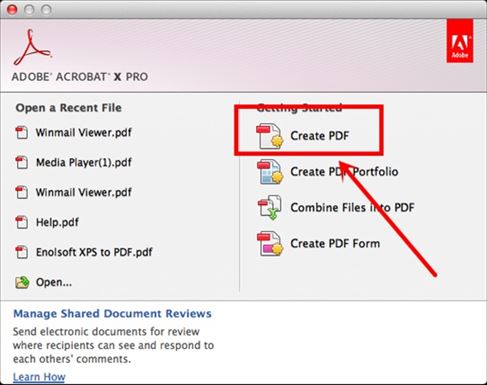 Select the JPG file from the local computer and click "Open" button to convert image to PDF format. After that, Go to the File> then choose "Save As"> Select PDF option to save the JPG files to PDF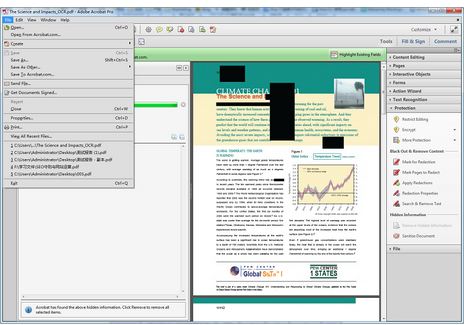 ---
Part 3. Comparison between Adobe Acrobat and PDFelement Pro
| Items | PDFelement Pro | Adobe Acrobat |
| --- | --- | --- |
| Conversion of PDF | Convert PDF files to other popular file formats, and convert PDF files in batch. | Change any file formats into PDF file. |
| Creation of PDF | Create PDF from Word, PPT, Excel and other file formats. Create a fillable PDF form with ease. | Easily create PDF file in Adobe. |
| Running Speed | Running speed is quite fast. It will convert JPG into PDF within few steps. | It takes lesser than half a minute to convert JPG file into PDF. |
| Support System | Windows/Mac OS X | It runs on Windows, DOS, Macintosh and UNIX. |
| User Interface | It has unlimited features to help customers. Users can feel the ease of file conversion process with PDFelement Pro. | It enables user to convert JPG to PDF file easily. It has user-friendly features. |
| Customer Service | Users can get their queries resolved at anytime. It facilitates user friendly option to complete the payment method. | It has 24 hours customer service option. It is very easy to download and easy to use. |
| Price | It is available at subscription based price rates.At $99 to $187 for 1 PC. Users need not spend much money to buy this software. | Basic services is free. But for advanced features. It also offers subscription based price for $179 for 1 year |