Webarchive is used to create ads that can be used on the Apple marketing platform. These files are important since you can view all web pages, images, HTML files, and scripts even when you are offline and lessen the hassle of copying and pasting from the Internet. If you have a few web archives files saved on your Safari browser, you can think of changing the names of the file into any standard format that you can be able to view from different computers. The ideal format is Portable Document Format (PDF). Now let's learn how to convert Webarchive to PDF.
The Easiest Way to Convert Webarchive to PDF
To Convert Webarchive to PDF, what you need is PDF software that can perform this task accurately. The highly recommended software is PDFelement Pro. Follow the web archive below to understand the steps properly.
Step 1. Import the Web archive Files
After downloading the Webarchive file converter, then install it and open it on your computer. Now to upload these files to the program, click on 'Open' on the primary window. On the new window, click search for the Web archive file on your computer and select click on it. To import it, click on 'Open.'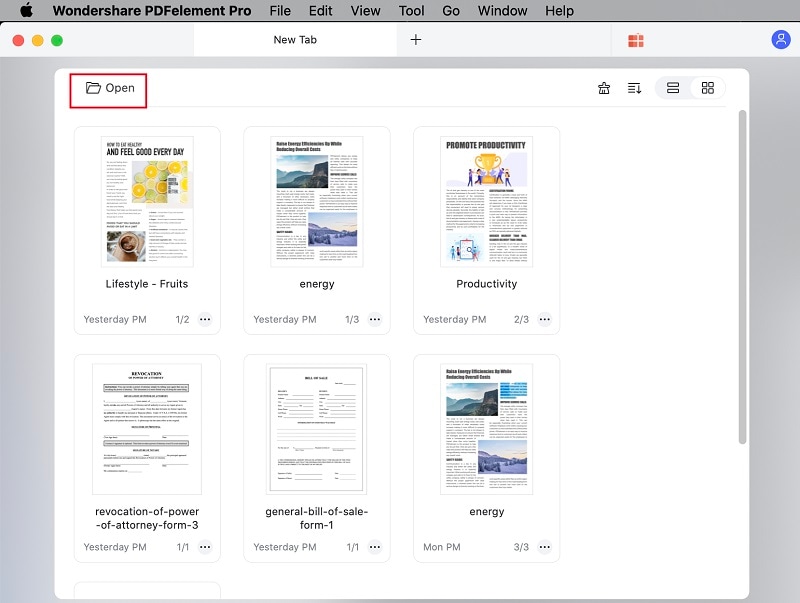 Step 2. Edit Webarchive Files (Optional)
Before you convert Webarchive to PDF, you can also edit the uploaded files on the program. As mentioned earlier, there are a number of editing options. For instance, you can edit texts by adding or deleting them. To get these options, simply click on the 'Text' button. You can also change the font size of the texts. If you like adding sticky notes to your documents, add markups, highlight some of your text, you just need to click on the 'Markup' button.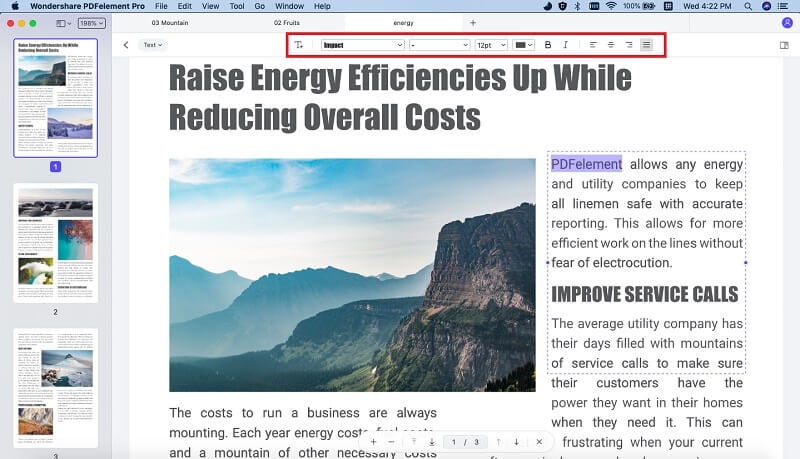 Step 3. Save Webarchive as PDF
When you are done editing Web archives, you should always save changes. From there, you can freely save the Webarchive file to a PDF format. It is simple. Go to the menu and click on 'File.' Under the drop-down menu, click on 'Save as' and select the location to save the file. Depending on the preference of someone, you can also rename the file before saving it. The process takes less than a minute.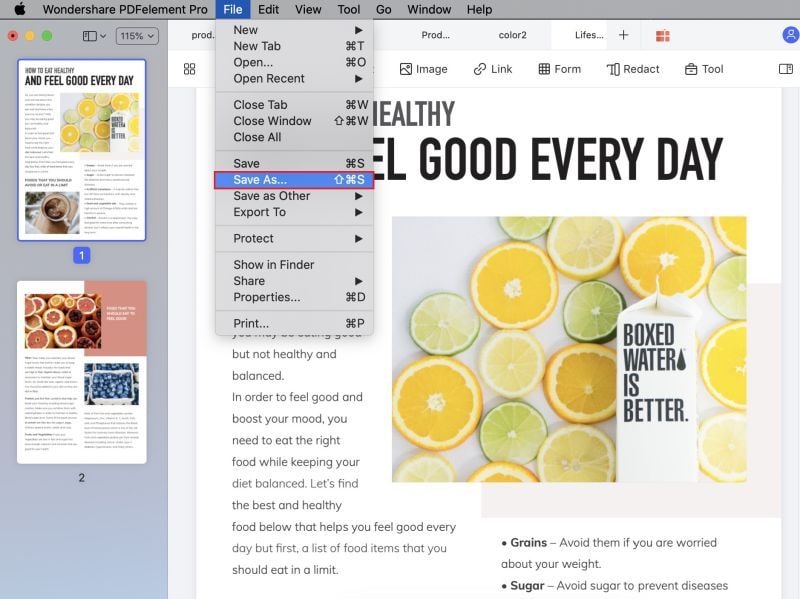 ---
The Best Webarchive to PDF Converter
PDFelement Pro software can be used to create different PDF files from various file formats, for example, emails, web archives, and more. The same tool can be used to convert PDF files into any other editable format and save the file. The editable formats include PowerPoint, Images, HTML, EPUB, MS- Word, Excel, Rich Text, and Plain Text.
Why Choose This Webarchive to PDF Converter
Create PDF from other formats.
Edit PDF with multiple editing tools.
Secure PDF with passwords and watermark.
Convert PDF to other formats.
Fill in and create PDF forms.
OCR PDF with multiple languages options.