We all at some point have reached a point where we want to convert a PDF document to a Word document or a Word document to a PDF and always wonder how to go about it. You might have googled for solutions only to find that a lot of programs don't work right? Or if they did work, the hyperlinks on the other hand didn't work right? So here we mainly help you to solve the problem of cannot convert Word to PDF with hyperlinks.
PDFelement Pro is a very useful PDF Converter. With the help of this smart PDF Converter, you can convert the PDF document to many popular image formats such as JPG, PNG, GIF, TIFF, BMP, etc. The quality is maintained, and you can add as many pages you want.
Why Choose This Word to PDF Converter:
Convert PDF to images, Word, Excel, PPT, EPUB and more formats.
Easily edit PDF texts, graphics, images, links, watermarks, etc.
Create PDF from other formats and create PDF forms easily.
Easily mark up and annotate PDF files with multiple markup tools.
Combine multiple files into PDF and split PDF into several files.
Add watermark, signature and password to PDF.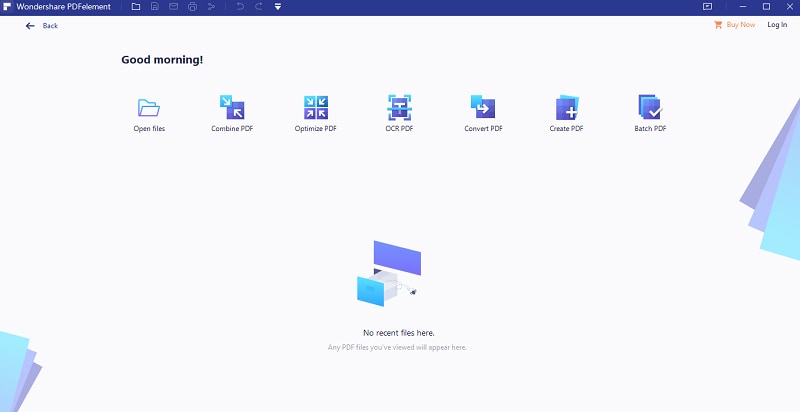 ---
Part 1. The Easiest Way to Convert Word to PDF with Hyperlinks
Well I recommend you to use the most reliable, powerful, and effective program called PDF Creator for Mac. Not only does it offer word to PDF conversion but also PowerPoint and Excel conversion too. It converts any word document into a PDF file without any loss or inactive hyperlinks or distortion of the documents contents such as formatting. In addition to its powerful capabilities, it's able to save PDF documents with low file size unlike all other programs. The Windows version also comes with powerful PDF editor tools allowing you to edit texts, images and more in PDF as easy as in Word file.
Key Features of PDF Creator:
Formatting – You can save the Word document to PDF with no loss in format such as fonts. Also, all your hyperlinks are preserved as active and clickable form the document.
Fast – This program can convert a large batch of files very fast. This saves on time and workload too.
Productive - You are allowed to import mulitple Word files and convert them to PDF in batch.
Quality - The output PDF files will be in high quality and can be supported by any PDF reader and editor.
Step 1. Download and install PDF Creator for Mac
After download the program, drag and drop the program file on the "Applications" folder. The free version of the program can only create one file at a time and the output comes with a watermark. The full version, comes with advanced features and supports batch processing with no watermark. After installation is completed, launch the program.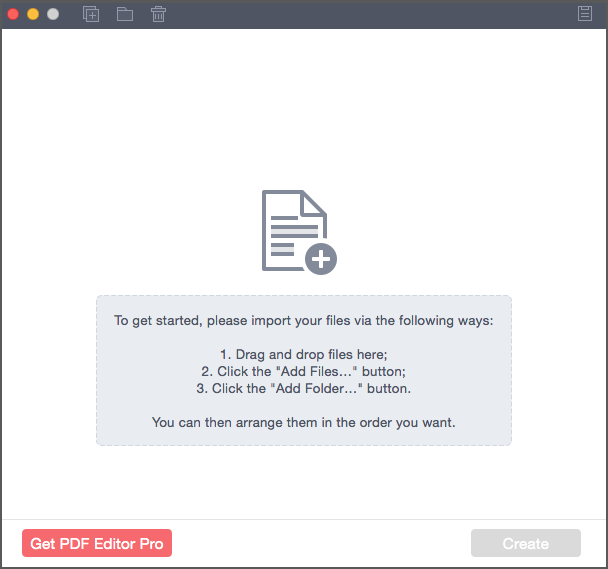 Step 2. Import Word Files
There are 3 main ways one can import files to PDF Creator for Mac. They include:
· Drag and drop files directly to the program.
· There is an "Add Files" button in the top right corner of the screen.
· The final method is through the "Add folder" also in the top right corner of the program.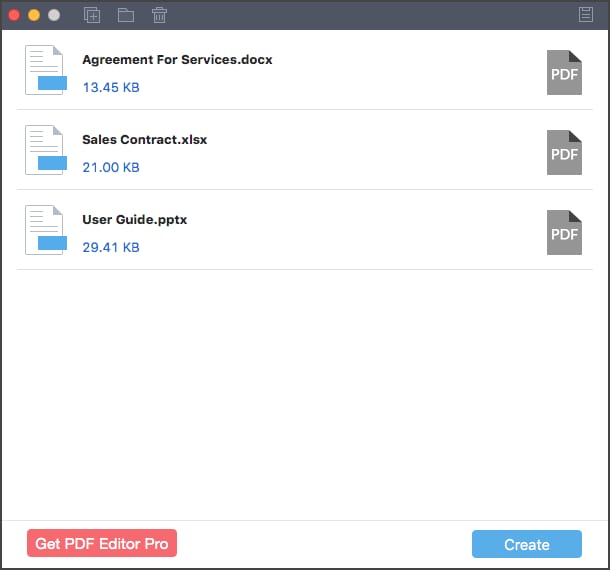 Step 3. Create PDF from Word Files
Once the documents are uploaded, click on the "Create" button in the bottom right corner of the screen. Select the destination to save the new generated file and after conversion is done click on "Save".
After conversion is complete, click on the "PDF" button and select the "Show in folder" option in order to find the converted files. Open the files to preview to preview.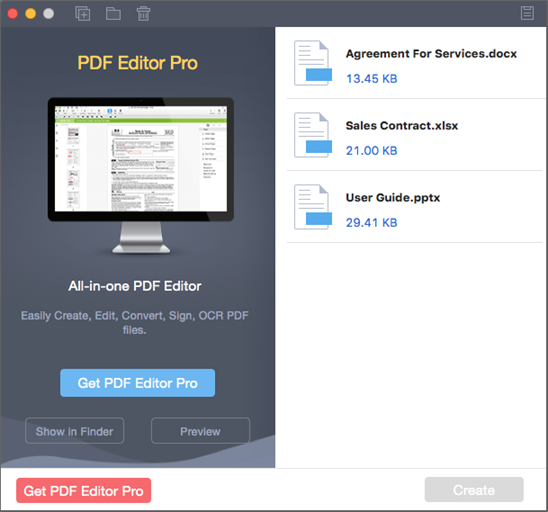 ---
Part 2. Converting Word to PDF Hyperlinks Not Working
Many documents might include one or more hyperlinks in them especially research papers or table of contents and references. Once these documents are converted to PDF from Word format, the hyperlinks become inactive. Trying to save the word document as PDF form the "save as" doesn't help either and also saves the document with a large file size.
Also you might try other programs such as OpenOffice with the "export as PDF" format. This might work but the end file is of very low quality and mainly the documents formatting, such as bullets and fonts end up being corrupted. Also the output documents are of very poor quality. This leaves little to be desired for the final documents.
As some word versions like MS Word 2011 might save the word documents as PDF, the link are not clickable and this makes zero difference in solving this problem.