A WPS file type is more or less like the DOC files types, as it is also a text document which can be made with the Microsoft Works Word Processor application. While there might be times you need to convert WPS to PDF format for advanced formatting preferences. No worry! Here are tips about WPS format and tricks on how to convert WPS to PDF without any fuss.
Part 1: The Simplest Way to to Convert WPS to PDF
PDFelement Pro - The Best Tool to Crop Image in PDF
If you are searching for a way to change a WPS file to a PDF file, I would like to recommend you to use PDFelement Pro. This PDF tool is more than a WPS to PDF converter that allows you to create PDF files from Text files, HTML, Webpage, Images, and more. The created PDF files are in high quality and can be opened and read on many PDF tools.
Why Choose This PDF Converter:
Convert Microsoft Office file, WPS, PDF, HTML and more to PDF.
You can also convert PDF to Word, Excel, PPT, EPUB, and other formats.
It lets you edit, annotate, mark up, and comment on your PDF.
This WPS to PDF converter can help you to compress the PDF for better transfer.
It can help you to protect your PDF by adding passwords.
The OCR feature allows you to edit and convert scanned PDF.
Step 1. Run the program
When you have downloaded the program on your computer, you can just follow up the on-screen installation instructure to set up the program. Then double click on the program icon to launch the program.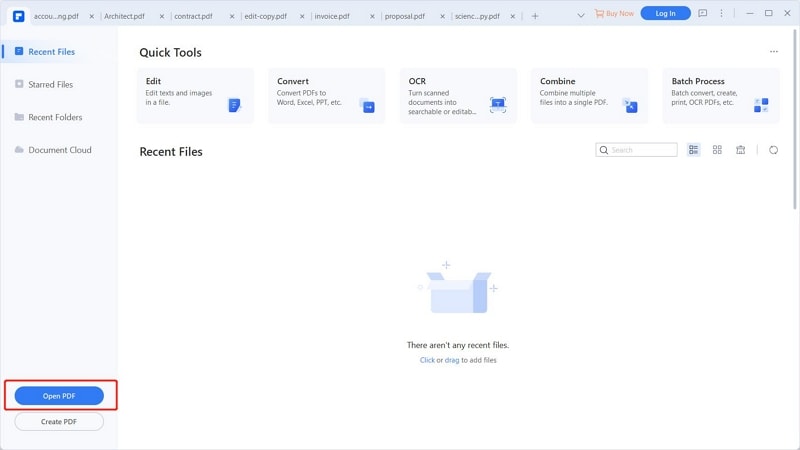 Step 2. Import WPS files
Then click the "Create PDF" menu, and you then get a window to browse the WPS file you want. Select the WPS and import it to the program. Your file will be opened with the WPS to PDF converter.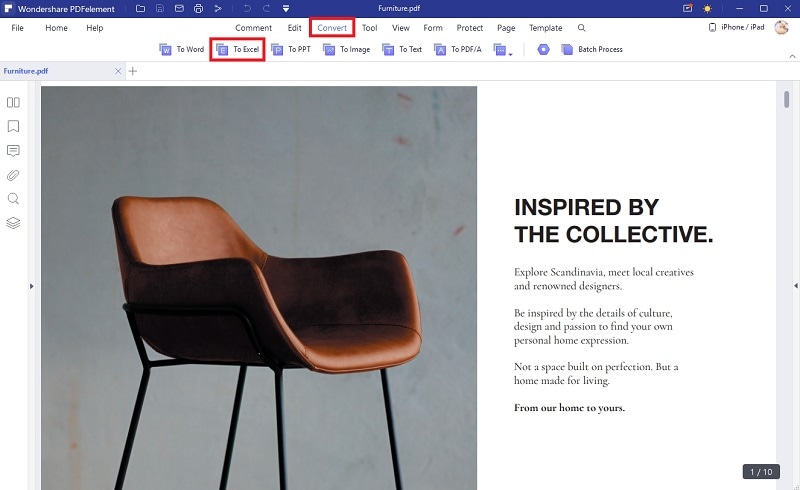 Step 3. Start converting wPS to PDF
Now nevigate to the "File" menu and click "Save as". And specify a new name and a folder to save the output file, and then click "Save" to start the conversion. You will get the created PDF file opened automatically with this program. Just check the file.
Step 4. Combine multiple WPS to PDF
You can also merge multiple WPS files into one PDF. To do so, click on the "Combine PDF" in the main interface, and then import multiple WPS files to the program. Lastly, click "File" > "Save" to save the file to PDF format.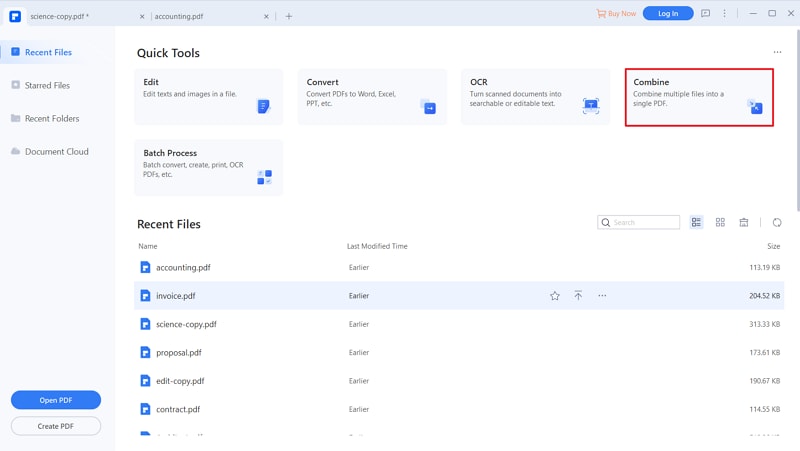 ---
Part 2: How to Convert WPS to PDF in Microsoft Word 2010
Step 1. Open Microsoft Word 2010 and click on the File tab. There select the 'Open' option.
Step 2. When the 'Open' window appears, click on the 'File type' box and choose the '*.wps' extension.
Step 3. Next choose the WPS file you want to convert with the help of the file browser. Finally select 'Open'.
Step 4. After the WPS file opens in Word, again navigate to 'File' and choose 'Save as' from the menu.
Step 5. In the 'Save as Type' list choose the 'PDF' option.
Step 6. After the 'Save As' window appears give a name to the file in the File Name box. You also need to specify a location.
Step 7. Now click on 'Save' to complete the conversion.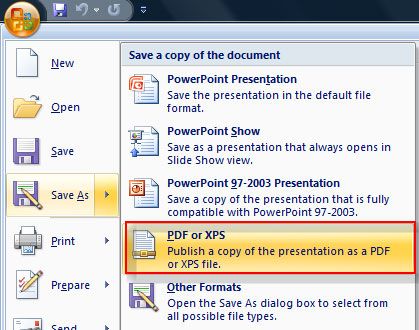 ---
Part 3: Top 5 Online Free WPS to PDF Converter
#1. Zamzar WPS to PDF Converter
Zamzar offers a free web platform to convert WPS to PDF in three easy steps. Zamzar offers the feature of conversion of various file types to PDFs including doc, xls, ppt and image files to mainly PDFs. It can support the upload of up to 100 MB files divided into five parts.
Pros:
It can convert a wide range of file formats into PDF.
Having an account on Zamzar lets users upload files up to 1 GB for conversion.
Cons:
It uses emails to send the converted file to its target.
People without accounts can only upload files up to 100 MB in size.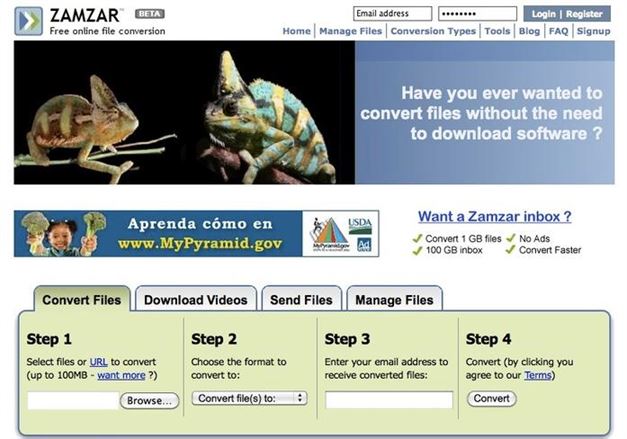 ---
#2. Office Converter
With this free WPS to PDF converter, you can easily convert documents of WPS file types into PDF files online. The interface is easy to use with direct and quick results. It supports the conversion of all popular file types, and the limit on the maximum file size is 10 MB.
Pros:
The interface is simple and direct.
The range of file formats that can be turned into PDFs is really wide.
Cons:
It can only convert files with basic formatting quickly.
It has a limit of 10 MB as maximum file size only.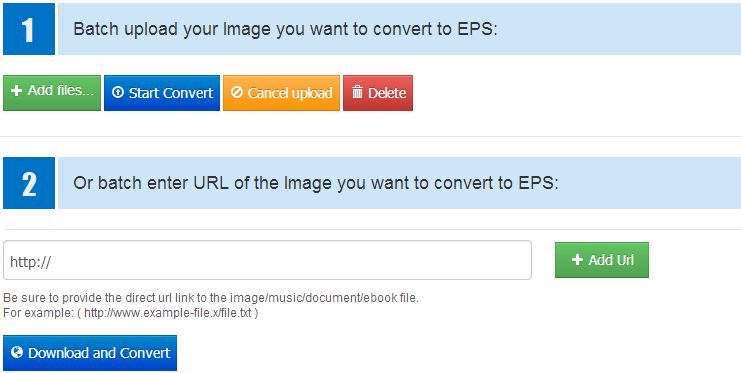 ---
#3. conv2pdf
conv2pdf is a free site where wps documents can be turned into PDF files. The website also supports the conversion of all the popular file types, besides having a 6 MB file size limit on the uploaded files.
Pros:
Users can partially protect their documents with passwords before converting them.
The interface also lets users format documents before converting them.
Cons:
It does not support editorial features.
The upper limit on file size is only 6 MB.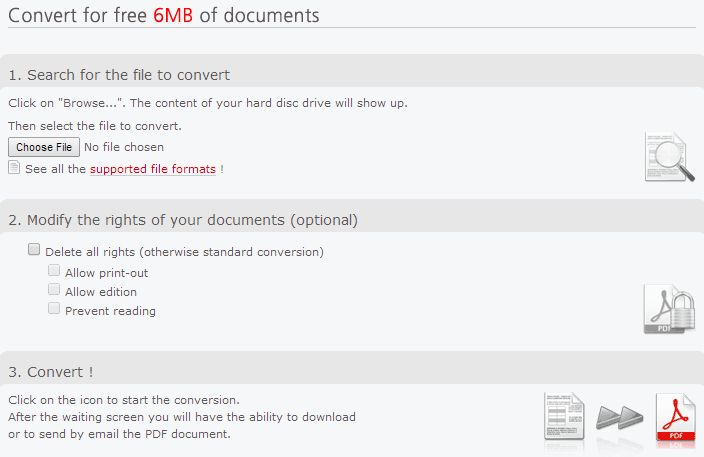 ---
#4. Secure Convert-doc
As its name suggests, this free online WPS to PDF converter lets you convert WPS files to PDF for free in a very secure connection. It supports all common file types like doc, xls, ppt, and images for conversion to PDF.
Pros:
It provides a safe network for file conversion as no e-mail registration is necessary.
It has no limit on the file size of uploads.
Cons:
The interface is very simplistic.
The files to be converted cannot be edited prior to the conversion.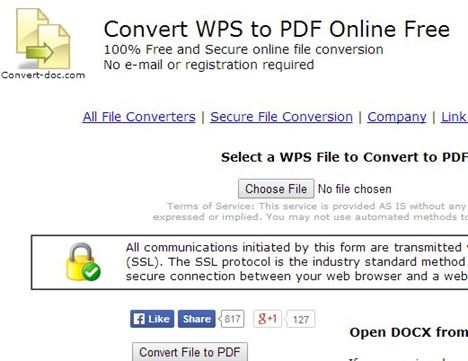 ---
#5. fileminx
fileminx permits users to convert WPS to PDF in real-time. It supports the conversion of document, audio and video file types too. A user can upload a file 50 MB maximum for conversion.
Pros:
The site does not require users to register their e-mail addresses.
It is a protected and virus-free method of file conversion.
Cons:
Big files take time to be converted.
The upper limit on the file size for conversion is 50 MB.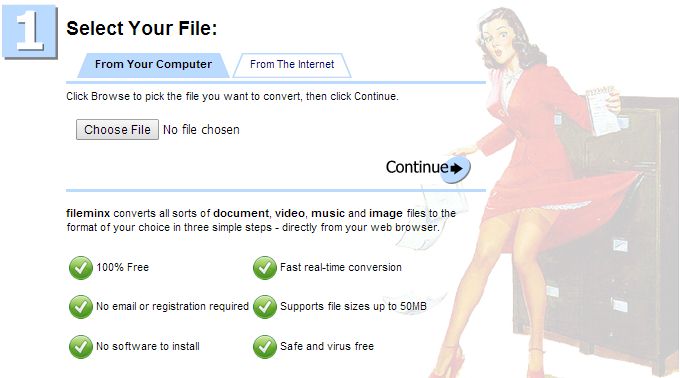 ---
Part 4: How to Open a WPS File on Mac
Step 1. Go to the WPS file and right-click on it. Now select 'Get Info' from the list.
Step 2. This will lead to a dialogue box with many tabs. Navigate to the one that says 'Name and Extension'. If the section is closed, select its disclosure arrow to reveal its file name and extension.
Step 3. Next modify the .wps extension to .rtf, which opens easily in Mac as on PC.
Step 4. Having changed the file's extension to .rtf, save the change and close the window. When a small dialogue box appears choose the 'Use .rtf' option.
Step 5. Now open the file again with the Text Edit software or Word for Mac.