XML stands for Extensible Markup Language. These files can be generally created in any editor like notepad and are generally used for defining the formats. The most common use of an xml type file is to define the structure and content of a page especially a web page. All the content of an XML file is placed within the markup tags which then render a web page. If you have the need to convert XML to PDF format, you can follow this guide and use PDFelement Pro.
The Best XML to PDF Converter
PDFelement Pro - The Best XML to PDF Converter
PDFelement Pro is one of the best software for converting other formats to PDF. Available for both Windows and Mac operating system, this software helps in tackling with PDF and a number of other file formats. (PDFelement Pro for Mac users is also available.)
Why Choose This PDF Editor:
There is an array of editing options available to edit PDF images, text, watermarks, comments, bookmarks etc.
Convert between popular file formats and PDF for further editing or reusing.
If your file contains some critical data and you don't want unauthorized access to your file, then you can easily protect your file with passwords.
Convert scanned PDF documents into editable format with advanced OCR technology.
Merge documents, split them, edit them and save again.
---
How to Create PDF from XML
Do you want to create a PDF file from your XML files? Well, if so then you can easily convert XML to PDF format using the PDFelement Pro. Follow the steps below to convert your XML file into PDF file:
Step 1. Launch the XML to PDF Converter and Open Your XML File
The very first step is to launch PDFelement Pro and open your XML document. You can open your xml document by clicking on the "Create PDF" option available on the main interface. Then you can navigate to the path where your file has been stored. Select the target one and click "Open" to import it.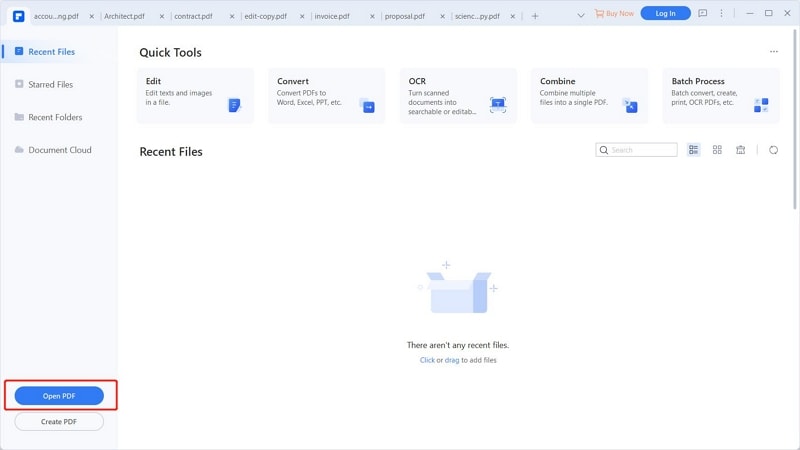 Step 2. Edit Your XML File (Optional)
Once you have opened your XML file, you can now not only view it but also edit its content. You can edit the tags and add whatever content you wish to! The PDF Editor gives a number of editing options to its users including inserting images, text, watermarks, comments and much more. Although the software prompts you to edit your file but this step is optional. If you don't want to edit your document, you can proceed to the actual conversion step quickly after opening your file.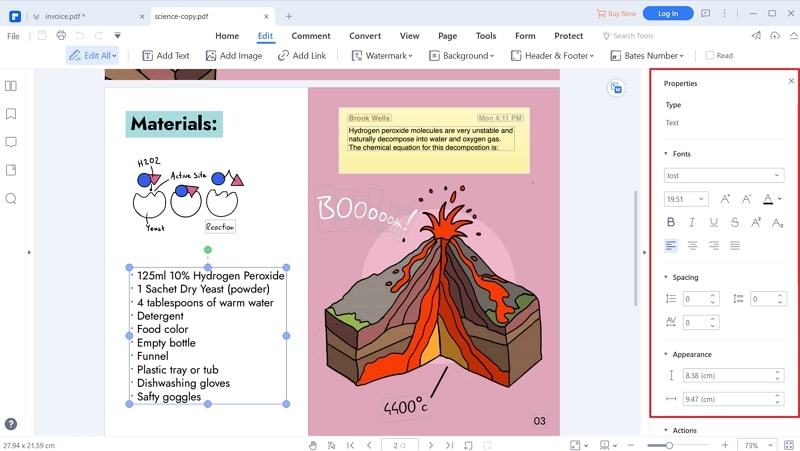 Step 3. Perform the XML to PDF Conversion
Once you are done with all the editing and formatting, you can now save your XML file as PDF. To save the file in PDF format, you have to use the option "Save as" from the "File" menu. Once you have saved the file as PDF, your XML file will be converted into PDF.