If you would have read some tutorials regarding software, projects or other aspects, you would observe authors adding screenshots for their tutorials so as to help the users and also guide them through the procedure and give them a basic idea about the appearance of the subject under consideration. In fact, capturing screenshots and converting them into PDF document is quite easy. If you have such need, you can follow this guide to convert selection capture to PDF file with PDFelement Pro.
The Program for Converting from Selection Capture to PDF
The Steps for Converting Selection Capture to PDF
How could you make use of PDFelement Pro to produce a PDF document out of selection capture? Below is a step-by-step guide.
Step 1. Load Your PDF
Open PDFelement Pro on your computer and then select the Open File button the main menu. Now, select the target PDF file from your local folder. After that, you can edit and annotate it according to your needs.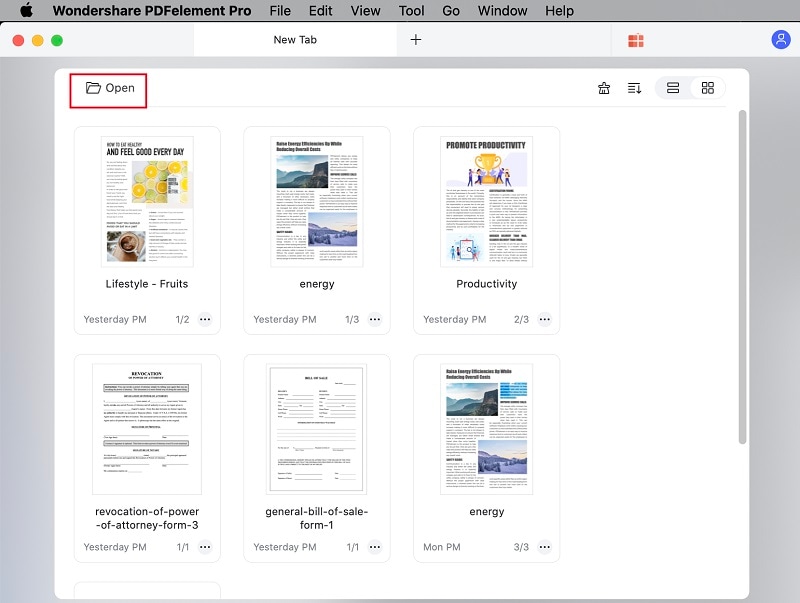 Step 2. Create PDF File
Now you can go to "File > Create". Then select "PDF from Selection Capture" from the submenu. Finally save your document to PDF format by clicking "Save as".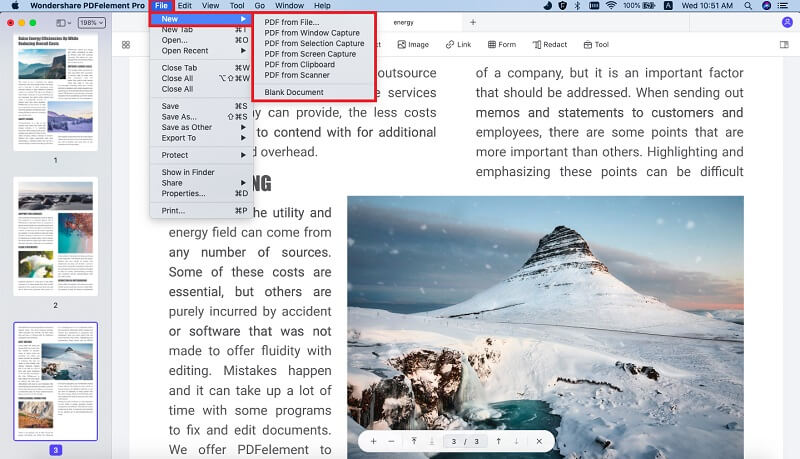 ---
PDFelement Pro - The Best PDF Creator
PDFelement Pro is a powerful tool that makes editing PDF's seem like a cakewalk. You really would not feel that you're actually working with a PDF, there are a large number of tools available to edit text, images and other type of data, which ease formatting, editing and deletion of content and make the document efficient. You can import files from different sources then export to PDF format. In the meantime, it also supports converting PDF into many popular file formats.
In addition, you can merge multiple PDF files into one. Also you could split a single PDF into smaller PDFs as per the specified number of pages and number orders. Its advanced OCR feature can help you easily convert and edit scanned PDF document.
Why Choose This PDF Creator:
Create PDF from other formats and create a fillable PDF form easily.
Easily edit texts, graphics, images, links, watermarks in PDF files with professional editing tools.
Convert PDF to images, Word, Excel, PPT, EPUB and convert multiple PDFs in batch.
Mark up and annotate PDF files with multiple markup tools.
Edit and convert scanned PDF files with advanced OCR feature.