Sometimes it is a requirement to provide a file in PDF so that your document can be viewed without any issue on the word processor installed on their devices. Another significant reason why you need to convert Docs to PDF is to avoid errors in formatting due to compatibility issues. Below are top 4 easy ways for you to convert Word Docs to PDF.
Part 1. How to Convert Docs to PDF on Windows
PDFelement - The Best Way to Convert DOC to PDF
PDFelement Pro allows you flawlessly convert docs to PDF. You should download the PDFelement so that you can have 100% control over your converted or created PDF documents. The program is available for various Windows versions --- Windows 7,8 and 10, Vista and XP. It is a program made to allow any user to convert their Word documents to PDF easily and swiftly. It also has editing features from cropping, adding watermarks and changing backgrounds. The program also uses Optical Character Recognition (OCR) which is an innovative technology to allow users to do more than just converting a doc to pdf file.
Key Features of This PDF Converter:
There are more options when editing PDF files. The selection for editing text is optimized to allow your interface in the program turn into a professional text editor without the complicated steps.
Create a document from scratch, save and convert the Doc to PDF.
Its OCR technology allows a user to edit or copy or convert scanned PDF files.
The application can create PDF forms that can be easily filled out by any standard word processor or web browser.
---
Steps to Convert Docs to PDF on Windows
Step 1. Launch the Program
You can convert to a single PDF file or multiple PDF files from your Word documents. Begin by launching the program on your device.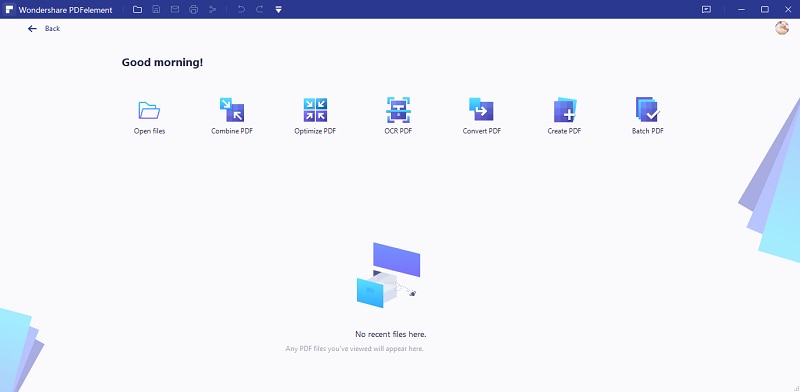 Step 2. Import Word Files
By clicking on the selection "Create PDF" to convert a single file or clicking "Combine Files" to convert multiple files, you can choose the file/s you want to convert.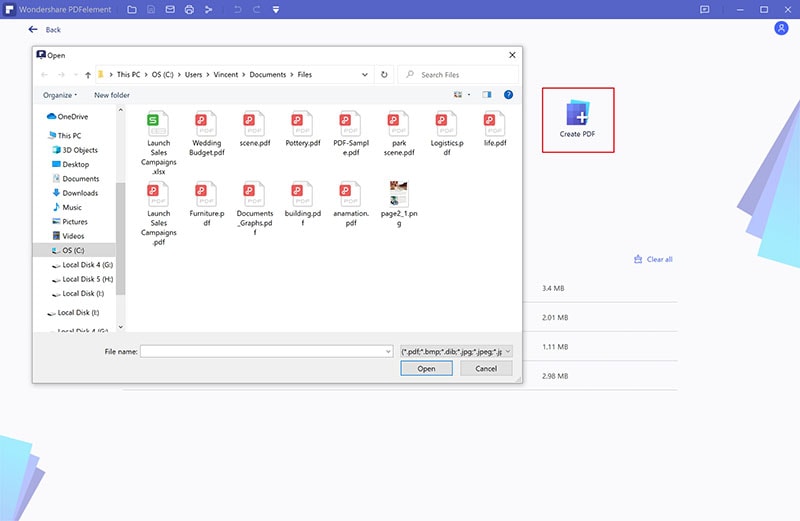 Step 3. Convert Word Docs to PDF
Go to "File" and click "Save As". And then click "Save" to start the process of creating the PDF.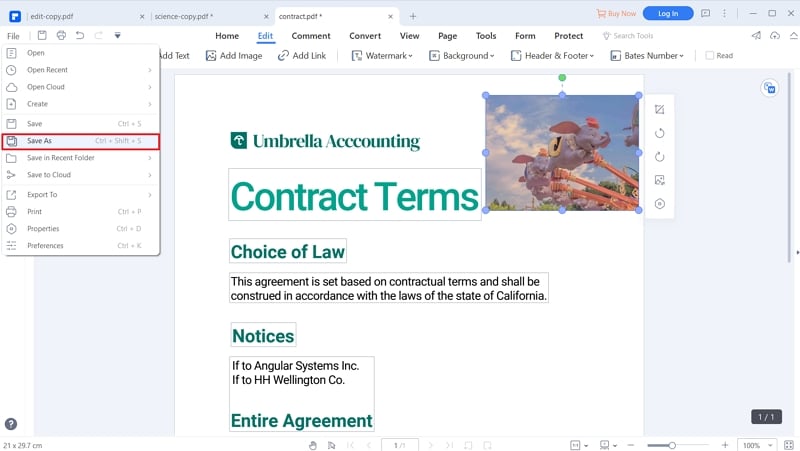 ---
Part 2. How to Convert Docs to PDF on Mac
The simplest and most convenient way to convert your word docs to pdf on your Mac devices is by installing iSkysoft PDF Creator for Mac. Even if you do not have the MS Word application on your device such as desktop or laptop, you can still convert Word documents to PDF with the help of this programfrom iSkysoft. So far, it is the fastest and most innovated PDF converter which makes the complicated task of converting docs to PDF very easy and quick. It also allows your docs to look exactly the same even after the conversion to PDF.
Key Features of iSkysoft PDF Creator:
Unlimited number of files and file size so you can convert any file you need from Word Docs to PDF.
User-friendly and a simple program. You just drag-and-drop the file you need to convert and voila!
The converted PDF documents are of high quality and the original format is not altered.
It has a natural and easy user interface that can let anyone create PDF files that look professional and clean.
---
Steps for Converting Word Docs to PDF
Step 1. Launch the Program
First of all, go to the iSkysoft website and download the program there. Once you have downloaded it, you install it. The installation is less than a minute. After installing, double click the software's icon to launch it.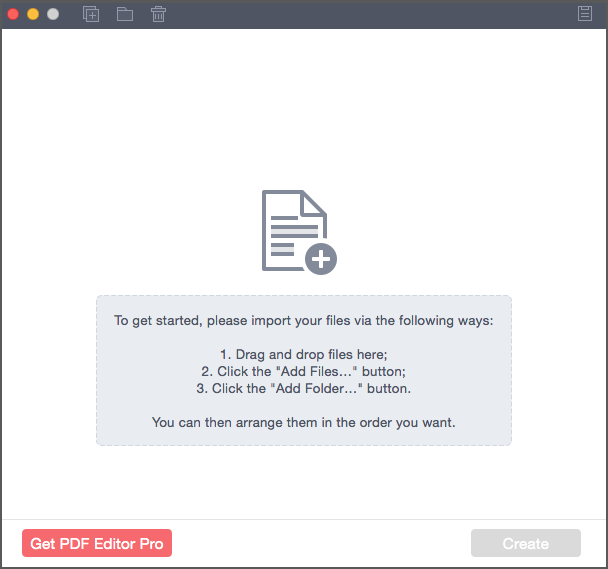 Step 2. Import Word Docs Files
Importing your Word documents has three ways:
o Drag and drop the files towards the main interface of the converter.
o Click the "Add Files" in the interface's upper left to select and upload the documents.
o Click the "Add Folder" which is also at the top left of the interface. You are then shown the available files on your device. Select the folder or files you wish to convert so that it will be uploaded to the application and then click "Open" which is in the drop box.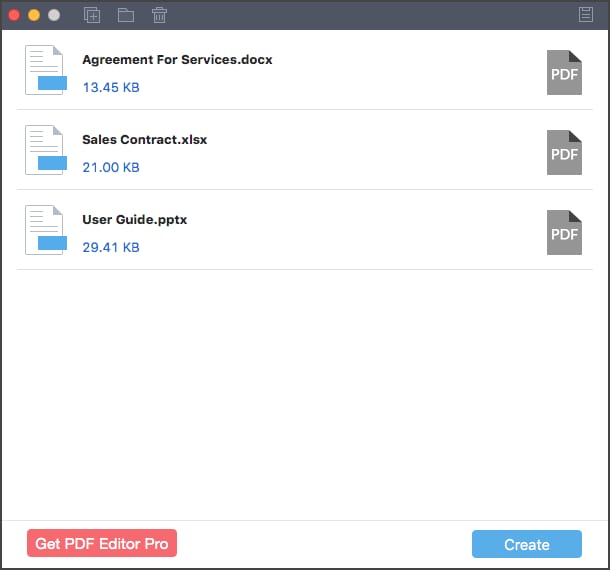 Step 3. Convert Word Docs to PDF
Open the interface and then choose the "Create" icon which is at the lower right. Pick the destination folder of the converted files and then just click "Save" to begin the process of converting Word Docs to PDF.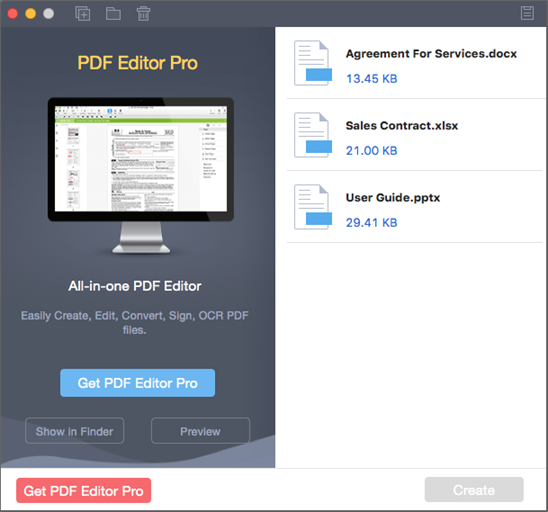 ---
Part 3. How to Convert Docs to PDF on iPad
There are a lot of applications available to allow word docs to convert to PDF on iPad. You can download one of these apps to make it easy for you to convert files to PDF. One recommended application to convert word docs to PDF on iPad is the DocASLite. It allows an iPad user to sketch ideas and take notes and convert a document to PDF. This application can also help a user do a presentation and read documents of various formats.
Step 1: Download DocASLite from iTunes and install it. Then, launch the program on your iPad.
Step 2: Open a document you want to convert. It can convert several types of document. Just click "Convert to PDF" on the upper right of the document.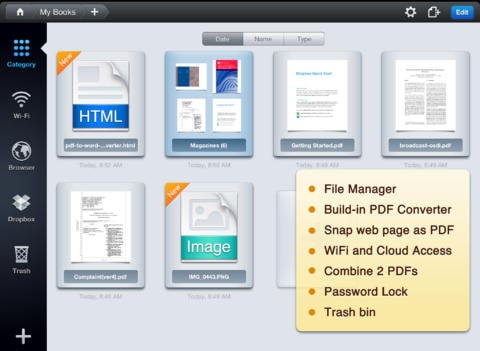 ---
Part 4. How to Convert Docs to PDF in Batch
PDFelement Pro is the perfect choice if your goal is to convert docs to PDF in batch. In one go, you can convert up to 2000 doc files to PDF. This feature also gives you the option to combine several PDF documents into a single file or compile several documents of different formats into a single PDF file. The steps in converting a batch of files to PDF are very simple:
Step 1: You just need to download the software. Then, launch the program.
Step 2: Click "Add Files" or "Add Folder" to import all the files you want to convert to PDF.
Step 3: Once you are done choosing the batch of files, just click the "Create" button in the lower right to begin the process.