How do I save a clipboard image as a PDF? It is not surprising that there are droves of users across the continents who are still in the dark about how to create PDF from a clipboard. If you are one of them, then there is no need to make waves. While there are many ways to create PDF files, one of the easiest yet efficient methods is creating PDF from clipboard content. Many people have leveraged this method and it is proving useful in a plethora of situations. The trick is simple. Find the right tool to create PDF from the clipboard! This article gives you a detailed guide on how to create PDF from a clipboard with ease and speed.
How to Create PDF from Clipboard
PDFelement Pro is an excellent PDF software that immensely transforms the way we interact with PDF files. This program is enriched with plenty of magnificent features ranging from essential to complex functional features. It gives users a platform to seamlessly create PDF from clipboard content, annotate, edit, protect, print, organize, share, compress, and perform OCR on PDF documents like never before.
How to Convert Clipboard Content to PDF Using PDFelement
Step 1. Copy Text or Image to Clipboard
First, copy the target text or image that you want to create PDF from clipboard content. This text or image will automatically be placed into the clipboard on your computer until you copy another text or shut down your computer. Now, launch PDFelement to access the primary window.
Step 2. Create PDF from Clipboard
Once you have copied the text/image of interest, proceed to the menu bar and click the "File" option. From the "File" drop-down menu, select "New," then choose the "PDF from Clipboard "option. After doing this, the image/text you copied into the clipboard will open on the PDFelement interface.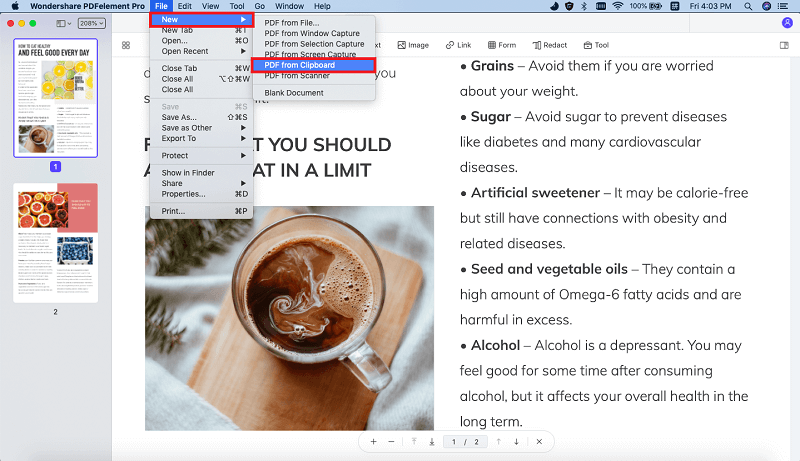 Step 3. Edit PDF File (Optional)
With the target image/text now open on the PDFelement interface, you can edit using the assortment of editing features provided by the program. Simply navigate to the "Edit" tab and choose desired edit options. However, it is essential to note that this process is not mandatory. If you don't want to edit your PDF file, you can bypass this process and proceed to save your new PDF file.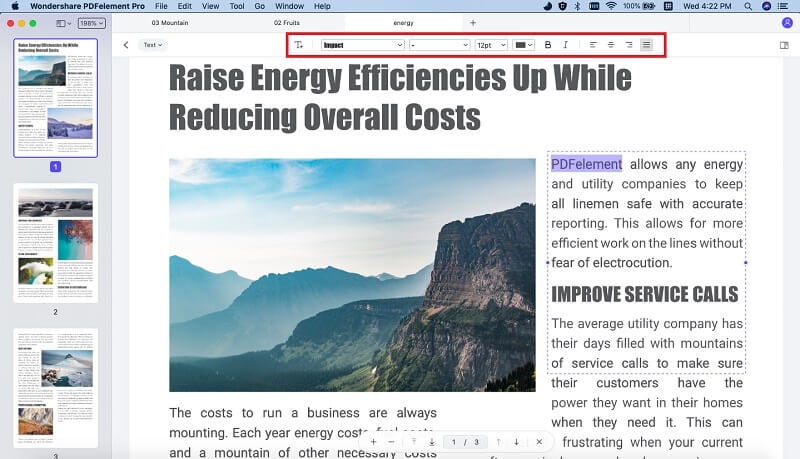 Step 4. Save PDF
After you are done with editing, you need to save the changes you have made to the document not to disappear when you exit the program. Just go to the "File" menu and choose the "Save As" option. from the "Save As" pop-up window, select the desired file destination, file name, and click "Save" to convert clipboard content to PDF successfully.