Images of different format are available to cater to the different needs of images in the different industry. Many of these image formats can be edited as per the convenience. But at times it is required to edit the images in such manner that it can be formatted to be print friendly. During moments when images are required to be printed in high resolution without any increase in the file size the then chances are that quality will also be compromised due to compressed image formats. But if the file is converted to the PDF format then it will be easy to edit the image as a whole for a print-friendly version. So there comes the question "Can man make PDF files from images?" In this article, we will show you how to make PDF from images easily.
Part 1. How to Make PDF from Images with Ease
While many online services are available that promise to make PDF from images online flawlessly, but there are also many disadvantages of online services such as: The quality of conversion is questionable or the process is slow and has many problems regarding size and number of files that can be converted.
To overcome the disadvantages of the free online PDF tools, there is software like iSkysoft PDF Editor 6 Professional for Mac (or iSkysoft PDF Editor 6 Professional for Windows) which helps you to make PDF file from images effortlessly. Besides, this PDF editor also enables you to create PDF file from scanner and email messages for better storage easily. Here are the steps to be followed on how to make a PDF from images using the iSkysoft PDF Editor 6 Pro.
Step 1. Launch iSkysoft PDF Editor
You will receive the confirmation mail along with a link to download the software when you buy the software from the site. Also, a password for installing the software will be sent in the mail. Install the software and run the program.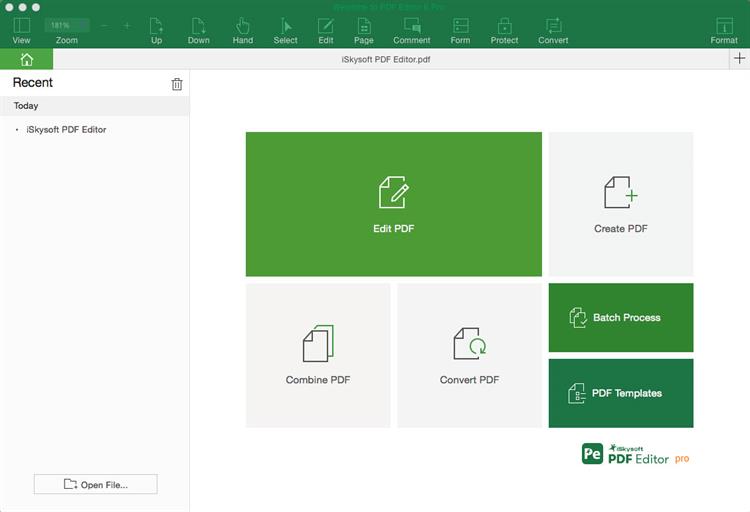 Step 2. Import images to the program
To import images to the PDF editor, you can direct drag and drop the desired images to the "Edit" tab. Then you can open images in the "Edit" menu in the program.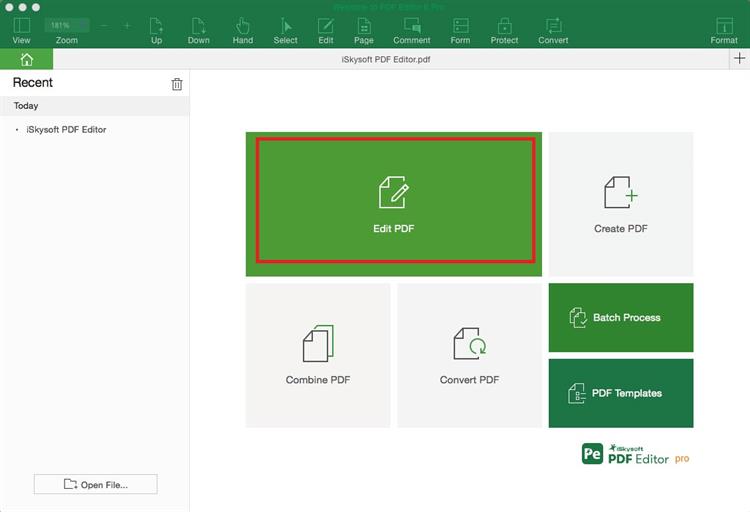 Step 3. Edit image in PDF
A lot of tools and features are available that will help you to create the perfect document. Features range from resizing the image, rotating and cropping the image.
Rotate images in the program: To rotate the image, you can click on the image and choose the tools from the toolbar on the right side of the main interface to rotate images to any angle as your needs.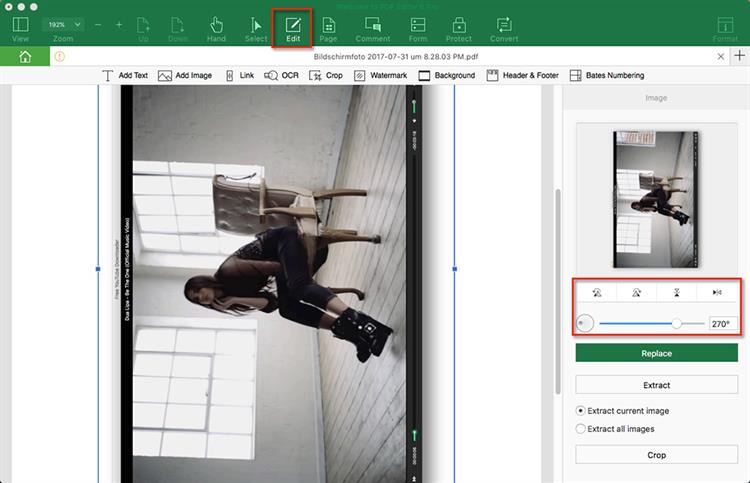 Crop images in the program: By clicking on the "Crop" button, you can easily crop the desired images.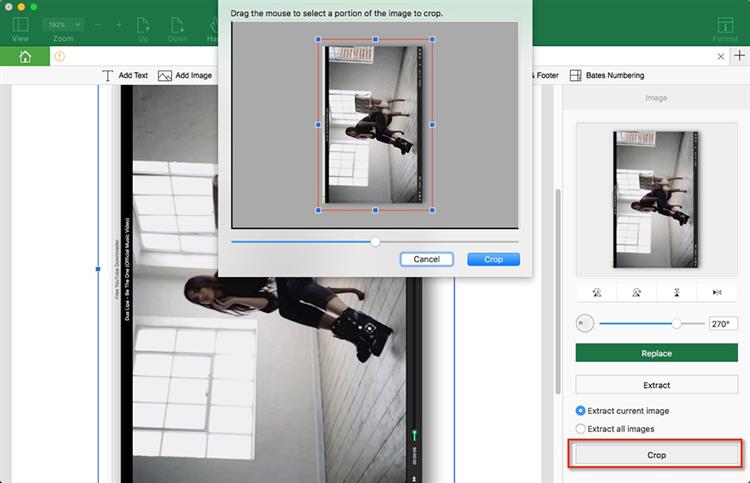 Step 4. Save image as PDF format
After performing all the editing you want, you can go to the "File" -> "Save" -> Give the required name and click on save. And then you can make a PDF from images according to your needs.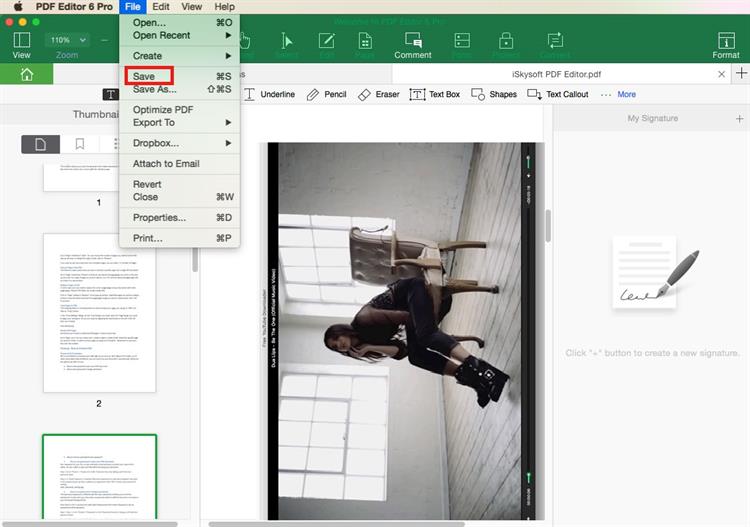 iSkysoft PDF Editor 6 Professional for Mac (or iSkysoft PDF Editor 6 Professional for Windows) not only provides you many benefits in making PDF file from images, but also enables you to edit PDF texts, images, links and pages with multiple editing tools. Below are the key features that will simplify your work with PDF documents easily.
Convert PDF to Word, PPT, Excel, EPUB and other file formats easily.
Edit and convert scanned PDF files with advanced OCR feature.
Markup and annotate PDF files with multiple PDF annotation tools.
Add password and digital signature to PDF file for securing with ease.
Easily create fillable PDF forms and extract data from PDF form to excel.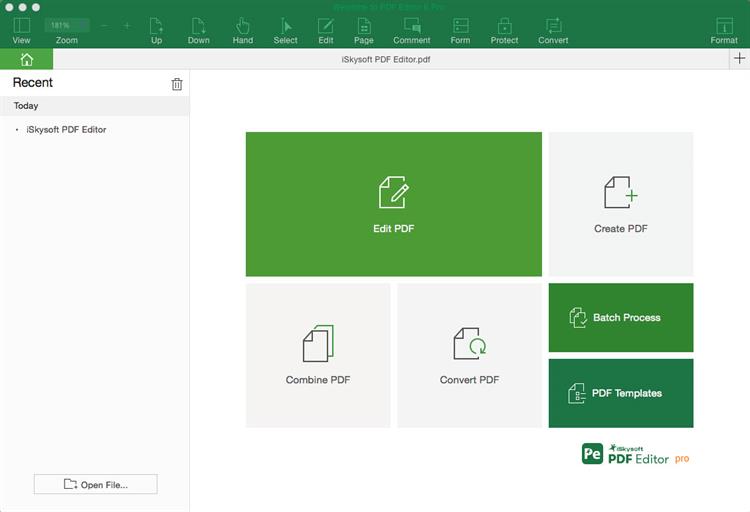 Part 2. 3 online PDF Makers from Images
#1. online2PDF.com
Make PDF from images online using online2PDF.com which is helpful in editing any PDF. This online service has several capabilities such as compressing a PDF, changing the format, including a header or footer as well as changing the file format. How to make PDF of images using the tool is pretty simple all you have to do is upload the file, select PDF, so that it may be converted to this format and hit "Convert" and it will change the image to PDF after which a download link to the converted file will be provided.
Pros:
The tool can be used to batch convert multiple files.
It can change an image to a number of file formats.
The tool is free.
Cons:
There is a limit to the size of a file to be upload.
Like many other sites, it may be slow due to the internet connectivity.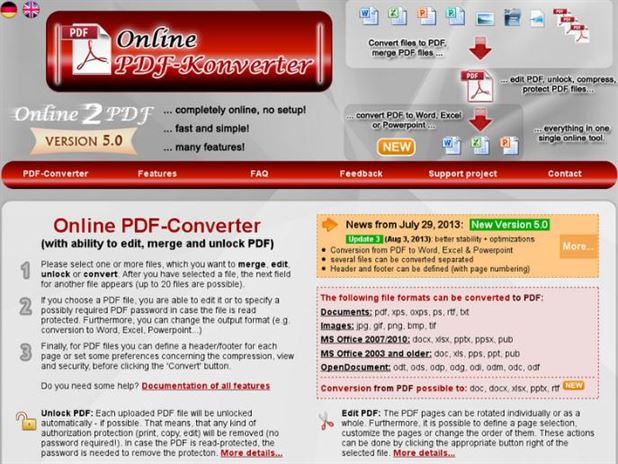 #2. Apowersoft
This is an online PDF Editor, that comes with many free benefits. No account registrations are required. It is expressly used to change other documents to PDF. The process is fairly as one only has to insert the image, by clicking on the "Choose File" option to upload the file. Then hit convert after inserting the file and wait for it to upload and change the image to PDF. The online tool also supports a couple of other file formats, which can easily be changed to PDF, such as TIFF, HEIC or even PNG.
Pros:
The online tool layout is appealing.
It supports converting other formats to PDF.
No file limits or account registrations.
Cons:
The tool is complex to use.
The tool hangs a lot.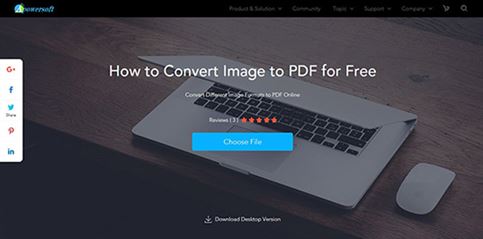 #3. PDF Converter
You can use the PDF converter to make PDF online from images while still change or create it from other file formats. It's a free service and a membership plan is required to enjoy the full benefits of the service. The tool can only make a PDF from the image but has no other editing features. It is a simple and plain tool and all you have to do is upload the image and it will automatically change it to PDF.
Pros:
Superbly changes an image to PDF.
Easy and simple to use.
Maintains quality of the image after changing the format.
Cons:
One has to have an account to effectively use the service.