There are a lot of reasons why you would want to save email as PDF. Most people do it to preserve the content in the email or to make it easier to edit and send the resultant PDF to another person. As the premier mode of communication today, you probably get a lot of emails both for work and casual. And, one of the ways you can reference the content in these emails is by saving an email as a PDF in Outlook or any other email service you may use.
The truth is when looking for how to save an email as PDF, chances are you will come across solutions that are not easy to use or effective. This article aims to change that by providing you with two of the best ways to save email as PDF in Gmail, outlook, yahoo or any other email service provider you use.
Part 1. The Easist way to Save Email as PDF
When you don't have the time to spend on figuring out how to save email as PDF, there is a quicker, faster and more efficient solution for you. This is PDFelement Pro, a PDF editing program that will allows you to save outlook email as a PDF in a few simple steps. This tool is designed to make the process of converting any file format to PDF very easy and email is no exception.
How to Save Email as PDF with Ease
That said here's a complete step-by-step guide on how to save Gmail, Yahoo and even Outlook emails as PDF.
Step 1. Launch the Program
Begin by installing PDFelement to your computer. When installation sis complete, open the program to continue.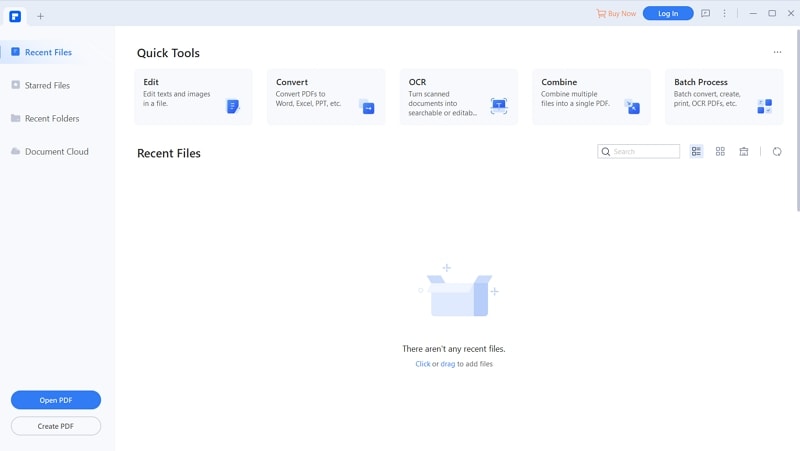 Step 2. Make an Email a PDF
To save an email as PDF in Outlook 2013, 2016, Gmail or Yahoo, open the mailbox and locate the email you want to convert. In Mailbox, select the "Print" option and then choose "Wondershare PDFelement" as the printer you want to use. This will open the email in PDFelement as a PDF.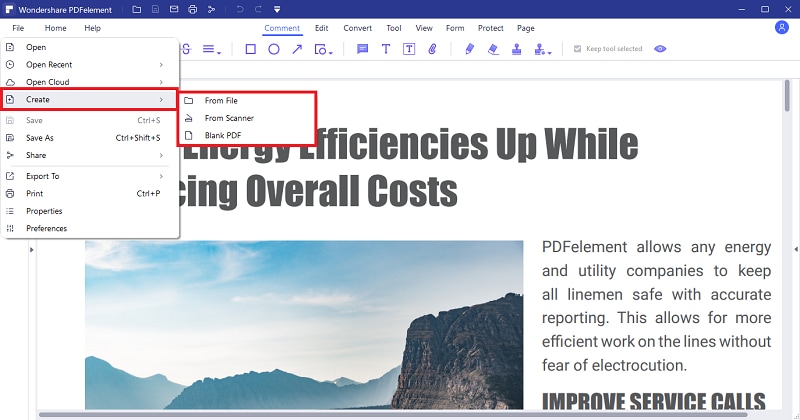 Step 3. Edit the PDF File
If you need to edit the newly created PDF document, click on the "Edit" button on the main toolbar and then click inside the document. You can choose to use the "Line Editing Mode" which allows you to edit the text in a single line or you can use the "Paragraph Mode" to edit larger blocks of text. You can change not just the text on the document but also how it appears, including the font style, size or color.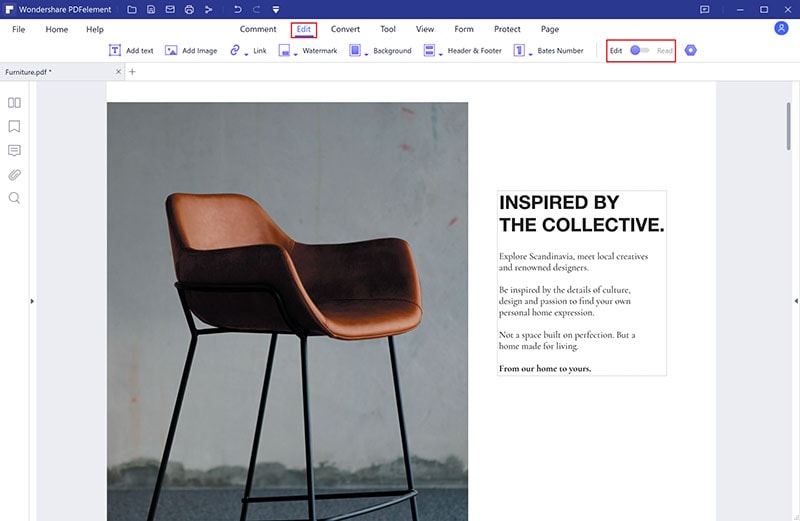 Step 4. Save Email as PDF
Once you are happy with all the changes you have made to the document, you will need to save the document as a PDF before you can be ready to share it. This is very easy with PDFelement. Simply click on "File > Save As" and then select the file name and path you would like to use.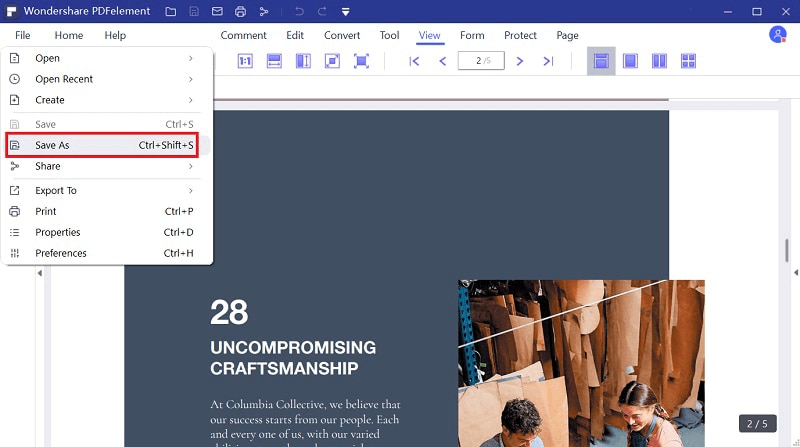 ---
Why Choose PDFelement to Save Email as PDF
As you can see from the simple tutorial above PDFelement Pro is one of the easiest programs to choose if you want to convert emails to PDF. It is simple to use and has a great set of features that can allow you to not just create the PDF, but edit and share it as well. Some of the features that make PDFelement the best tool for the job include the following:
Key features of PDFelement:
It can be used to convert just about any format to PDF by simply opening the document. Compatible features include Word, HTML, TXT and many more.
You can use it to edit any PDF document, making it the ideal solution if you want to edit the email you are converting to PDF before sending it to others.
It can be used to edit both the text and images in any PDF document and the process is as simple as using a Word processor.
It also comes with a lot of other PDF annotation features that make it easy to read through a PDF document.
It also comes with a very powerful OCR feature that can be used to help edit image-rich or scanned PDF documents.
It has protection features that allow users to add a password or watermark to the PDF to keep it from prying eyes.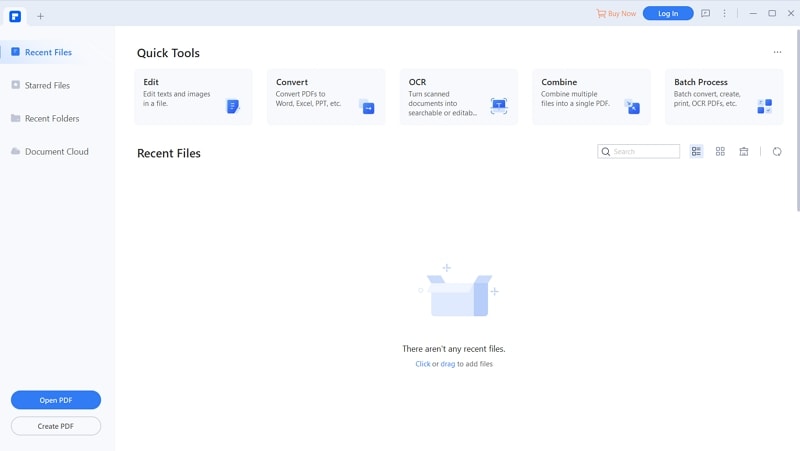 ---
Part 2. Save Outlook Email as PDF
As one of the most popular email providers, Outlook is a great tool to use to send and receive emails. But can you save an email as a PDF in Outlook? Well, the answer to this question is a tentative yes. That's because Outlook has a "Print" feature that can be handy when saving Outlook emails as PDF files. The problem is that this feature is only available for Outlook 2016. If you have Outlook 2016 installed on your computer, the following is a simple guide on how to save an email as a PDF in Outlook:
Step 1. Open Outlook on your computer and then locate the email you would like to convert to PDF.
Step 2. Click on "File > Print" and then select "Microsoft Print to PDF" from the Printers drop-down menu.
Step 3. A "Save Print Output As" dialogue box will appear, allowing you to specify the path and file name you would like to use. Click "Save" to continue.
Step 4. Click "Cancel" to stop the printing process. But the newly created PDF file should be available in the selected output folder.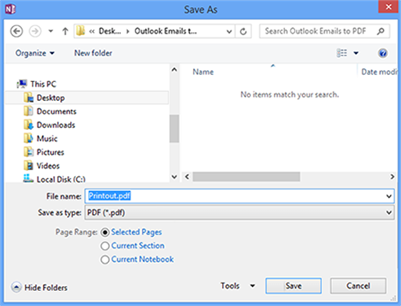 While this process might be easy, it is only available to Outlook 2016 users. This means that if you use any earlier versions of the program, you may have to find alternative solutions. Lucky for you, PDFelement will work with just about any email provider and will even give you the option to edit the PDF file you create, something Outlook is still very much unable to do.