Scanning documents and emailing them to clients is essential for communication and providing information. However, these documents sometimes do not open in all operating systems and devices and also is not a secure way to send the documents. The word processing files can be altered and are not password protected. So, scanning files to PDF and then emailing them is the right way to send the information. You can easily know how to scan files to PDF and save it on your computer. Here in this article, we will explain how to scan a document to PDF in a few simple steps using PDFelement Pro .
How to Scan to PDF on Windows with PDFelement Pro
PDFelement Pro is one of the best and premium PDF scanner tolls on the market for users looking to have more control over their documents. It can be used to perform various functions like create blank PDF documents, add digital signatures to PDF files, convert PDF to editable office formats, type on PDF files, or making multiple different types of annotations. In addition to this, PDFelement Pro is used to fill out forms, extract data, convert documents, and secure them with passwords.
Step 1. Launch PDFelemt Pro Scanner
Once you have installed the software, launch it on your device. Select the 'Home' menu button and then click on the icon marked 'From Scanner' to launch the Scan to PDF function. Make sure your scanner is powered and all drivers are updated.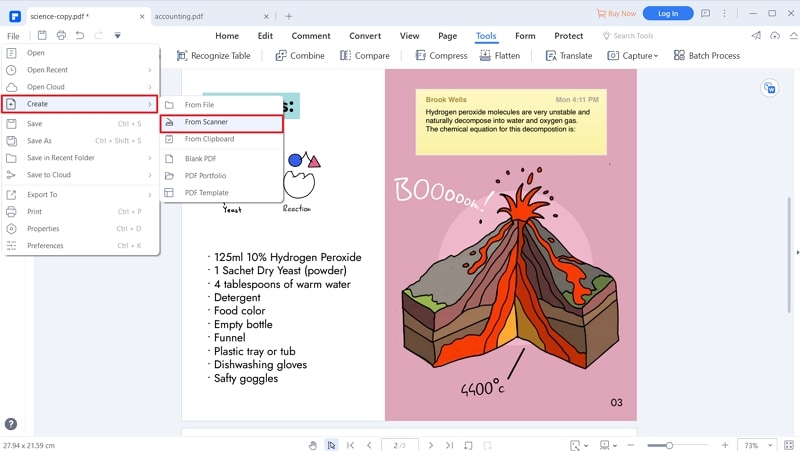 Step 2. Customize Scanning Properties
As soon as you select this option, a popup box will appear presenting different customization options for the scanning function. First, select your scanner device on the 'Scanner' option and then either choose to continue with the current dialogue box or scan files using the scanner's interface by clicking the option box below the drop-down menu. Customize how you want to scan the files by selecting the 'Pages', 'Color Mode', 'Resolution', and the 'Paper Size'.
If you want to perform OCR, select the option box 'Recognize Text (OCR)' to read the contents of the scanned file. Finally, select 'Make PDF/A-2b Complaint' to standardize your file. This will make your file accessible across most platforms.
Once you are done with the customization, click 'Scan' at the bottom of the dialogue box to scan to PDF Windows 10. The document in the scanner will be scanned and automatically imported into the PDFelement Pro interface as a fully editable PDF file.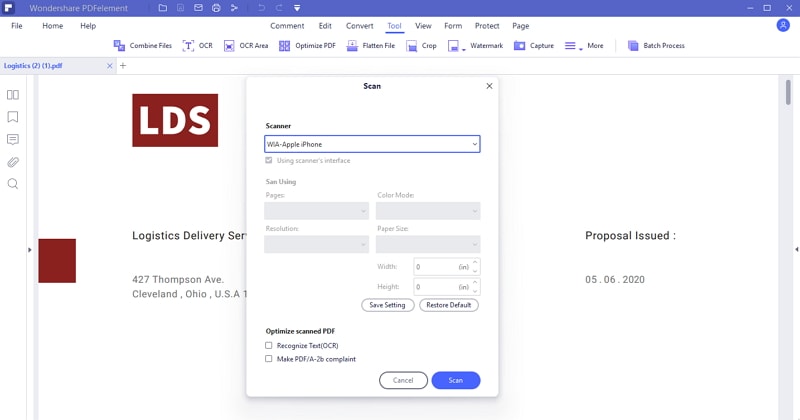 Step 3. Edit PDF
Click on the 'Edit' tab and double-click on the scanned document where you want to type or edit. A box will appear, now you can easily edit the scanned PDF.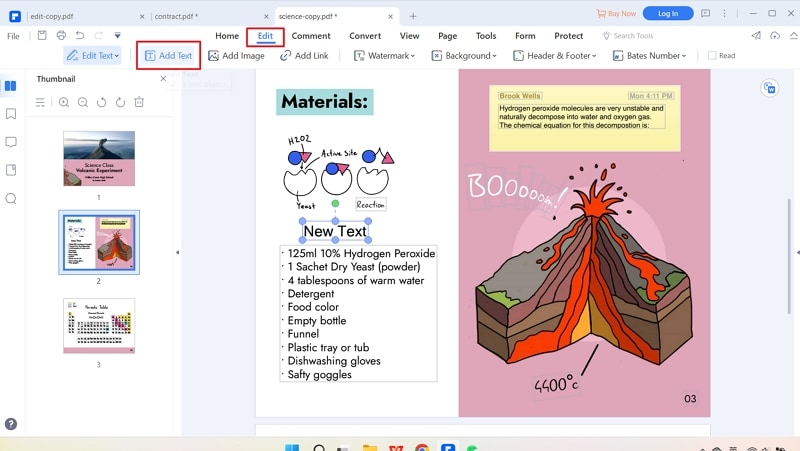 Step 4. Save PDF
Once you are done with editing, you need to save your work. Click on the 'File' button and then on 'Save As' and name your file and save it.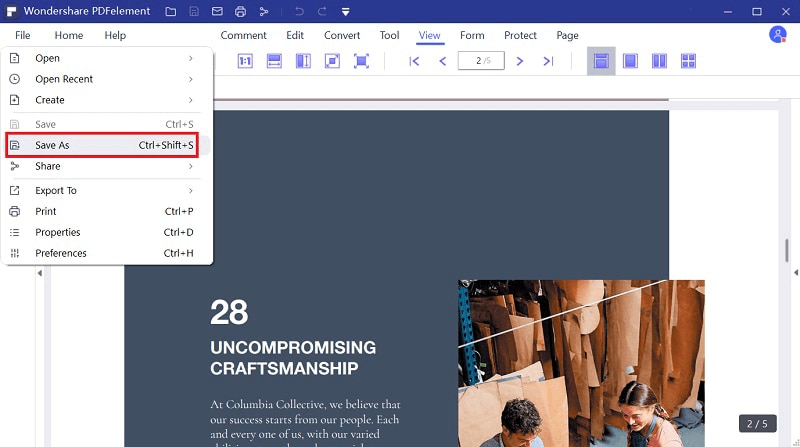 ---
Tips for Scanning a Document to PDF
Scan documents to PDF directly can help save a great deal of your time and effort. Without it, you would be scanning files into JPEG or other default scanning formats and then convert them into PDF which takes a lot of time and can also interfere with the integrity of the files.
Here are some tips for scanning to PDF
Ensure your scanner drivers and associated software is up to date.
Avoid dithering or halftone scanner setting. This can improve the appearance of photographs but make it difficult to recognize text.
Increase the brightness and contrast by about 10% to scan a document with text printed on colored paper.
This is how you can easily and free scan to PDF with PDFelement Pro. This software not only lets you scan the documents to PDF files but also lets you edit and type in the PDF files and email them without losing original layouts and formatting. Additionally, you can convert and create PDF documents and improve the OCR functionality giving you more control over your PDF files.