An image to PDF is a phenomenon which is used all over the world to add astounding images to PDF. To turn images into PDF format will help you to storage and manage images better. The batch processing is another important idea which is associated to this phenomenon. It makes it very easy to add multiple images to the PDF file. It also allows the users to overcome the hassle of adding images one by one. This is a newly developed technology which is being used in many software programs. The batch processing ensures increased output for the organizations and allows them to finish work within the time frame. The images can also be added to multiple PDF files in a single go.
How to Turn Images into PDF in 3 Steps
The PDFelement Pro is the only program that can be regarded as one stop shop for all PDF related needs. It is fast, efficient and reliable and makes working with PDF simpler than ever. With the help of this PDF tool, you can easily turn images into PDF formats. PDF annotation, watermarking, signing and stamping has never been as easy as it is with this program. It is easy to convert PDF and create forms as well. The program has been developed keeping in view the generalized and most done work with PDF. The program has been rated high by the users and it is all because of the stunning performance it puts forward. The usage and handling of the program is state of the art and therefore it can be used as a multipurpose PDF editor.
The process to turn an Image into PDF Files
The three step process which can be used to change images into PDF formats has been mentioned as under. The steps are too simple and straightforward to follow:
Step 1. Download and install the program
From the official website you can easily download the Program. And then you can install and launch the program to enjoy facilities that have been embedded within.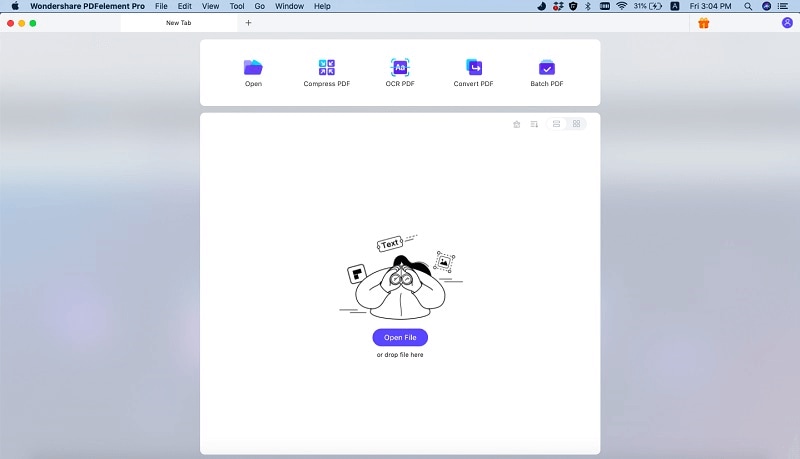 Step 2. Import images to the PDF Editor
In the main interface of this software, you will find the different function tabs. And you can easily import images to different tab through drag and drop. Here you can direct drag and drop your images into the "Edit" tab.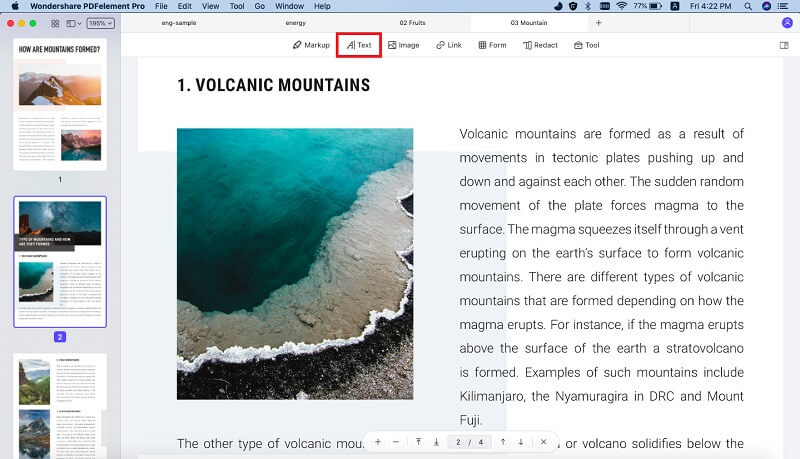 Step 3. Save images in PDF
Under the "Edit" tab you can easily edit desired images, if required. Or you can also direct to save the images to PDF format. To do so, you can click on the "File" button and choose the "Save" or "Save as" option to transform images to PDF directly.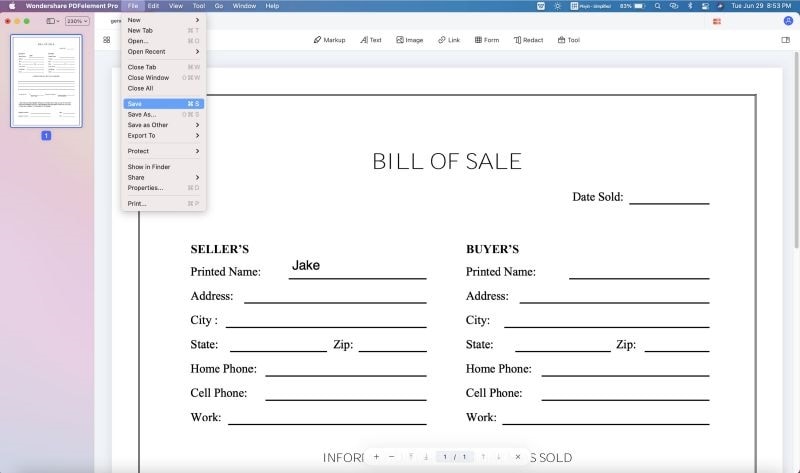 Just in the 3 steps above you can easily turn images into PDF formats. Besides, PDFelement Pro is featured with many other functions that make your works with images PDF files easier. Click here to get the full guide on how to organize your PDF documents easily.
---
Why Choose PDFelement Pro to Turn Images into PDF
There are several good reasons to choose PDFelement Pro for PDF processing and related tasks. The program can edit, convert, OCR and secure PDF files with care and perfection. Other than that it can also combine PDF files, split them as the need arises and create high quality new PDF files from any format that has been uploaded to it. PDF form creation has never been as easy as it is with this program. The forms created by this program are fully automated to extract data. Some of the features of the program are as under.
Key Features of this powerfull PDF editor:
Editing tools have been added to this program. It makes editing PDF using this program to easy and hassle free.
PDF form handling has been made too easy with this program. Extraction of forms well as creation has been made too easy.
The OCR feature which has been added to PDFelement Pro for Mac and windows s very advanced and easy to work with.
Securing PDF from unauthorized use has never been as easy as it is with this program. The signature can be added to PDF file within seconds.
For the first time the business users can download and install the version which has been dedicated to them and has additional features embedded.