InDesign is a desktop publishing program. Just like Adobe Illustrator and Adobe Photoshop, it is used to create and edit images and other files. The distinction of InDesign to Illustrator and Adobe is that it is intended for files that are in need of multiple layouts with a specific theme reoccurring on several pages. However, there are times when you encounter some difficulties or issues when opening PDF in InDesign. Some just easily give up not knowing what to do. Now read the entire article and see how many options you have in order to guarantee that you will be able to open PDF in InDesign.
Recommended The Professional PDF Creator and Editor - PDFelement Pro
After that you have already known how to open a PDF file on InDesign, you can discover how to make your very own PDF file. With the help of PDFelement Pro , creating your own PDF is as easy as 1, 2, 3. You just need to choose "From File" option under the "Create" option after launching PDF Editor Pro for Mac. After that, you just have to click "Save" to complete the process.
Key Features of This PDF Editor
Easily create PDF from Webpage, Text files and more.
Edit PDF texts, images, links, and other elements as your needs.
Batch convert PDF to Word, Excel, EPUB in a high speed.
Mark up PDF with diversified PDF markup tools.
Fill out PDF form and easily change the data in PDF forms.
Manege, protect and share your PDF files with ease.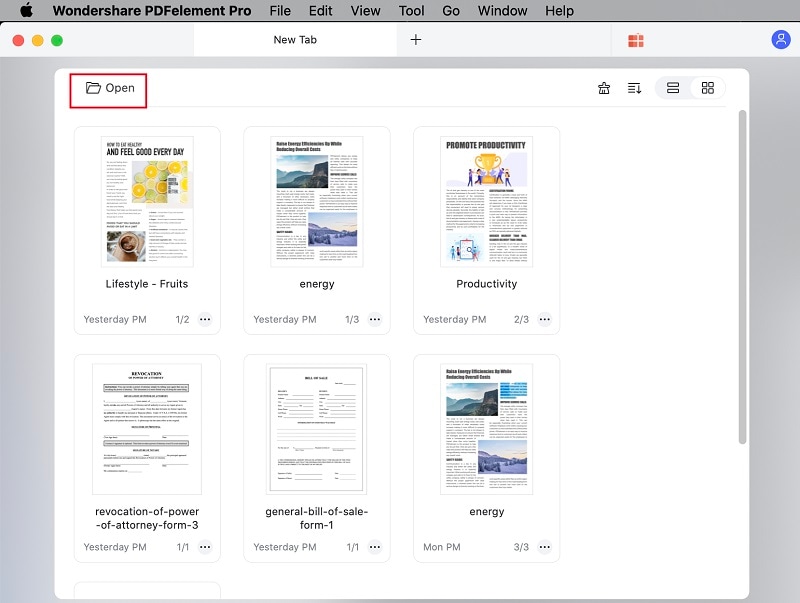 ---
Part 1: File Formats Supported By InDesign
It is important to know what kinds of file the program supports so you will determine which ones you can open on it. Below are some of the files that are supported by InDesign.
Portable Document Format (PDF)
Adobe Illustrator File (AI)
InCopy Document (INCD)
Adobe Indesign Book File (INDB)
Joint Photographic Experts Group (JPG, JPEG)
PageMaker Document (PMD)
Portable Network Graphic (PNG)
Picture File (PCT)
Rich Text Format File (RTF)
Shockwave Flash Movie (SWF)
Scalable Vector Graphics File (SVG)
QuarkXPress Project File (QXP)
Tagged Image File (TIF)
Plain Text File (TXT)
Flash Movie Archive (XFL)
The important thing here is that we have known that Portable Document Format or PDF is actually supported by InDesign. This just means that there should be ways for us to open this kind of file successfully. We will discuss this in the next section to help InDesign users who are having problems in opening PDF files on the program.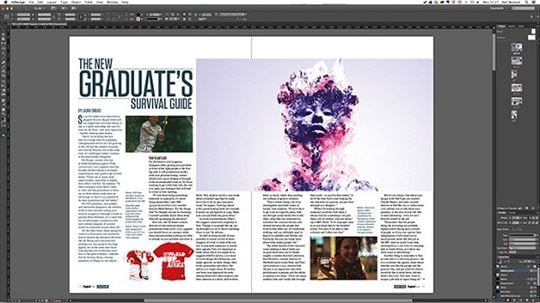 ---
Part 2: Steps to Open PDF in InDesign
There are a lot of options you can choose from. Below are some of the possible ways you can do in order to solve whatever problem you have when opening PDF files on InDesign.
Step 1. Place a PDF File
Most, though not all, files you import to InDesign are taken as graphics. To import PDF file as graphic, go to "File" and then click "Place". After that, select the portable document format that you need to import to InDeign before clicking the "Open" option. When your cursor already changes to the graphics icon, you should click on the document in order to place the page. Then, start clicking and dragging to move your graphic for the purpose of making it fit within your page's frame.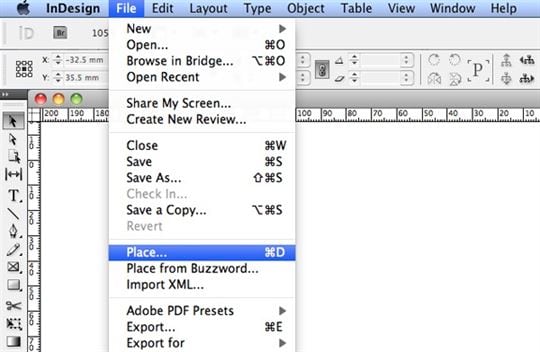 Step 2. Import Options
Select your PDF file in your "Place" dialog. After that, go to "Show Import Options" and click "Open". Using this dialog, you have the freedom to adjust how your file to be imported.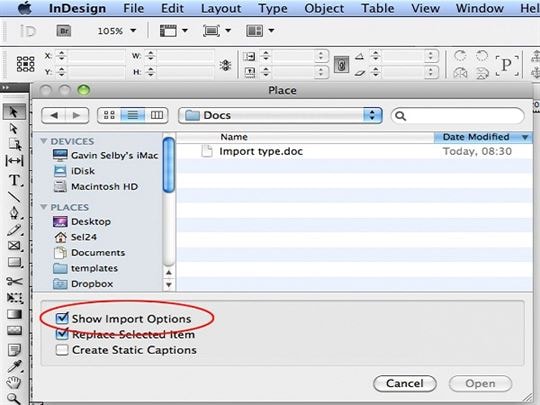 Step 3. Export to a PDF File
One way to solve the problem is to try exporting your InDesign file to a PDF document for the purpose of redistribution. To do this, you just have to click "File" and click "Export" next. After that, you need to choose "Adobe PDF Print". It can be found on the "Save as Type" drop down. After choosing Adobe PDF Print, you can save it now.
Tips: Most often than not, the reason why people cannot open their PDF files on InDesign is due to the fact that their PDF file is just too big. If this is the case, then try resizing your file. Learn how to crop PDF and compress PDF.