To add background to PDF files helps in enhancing the overall readability of the document. The information contained in the PDF is more attractive and readers will pay attention when you have a great background. Backgrounds can also be used to highlight salient points of the PDF. If you must have a block quote, then it would be best that you put it on top a colored background. Now, you can try to use PDFelement (or PDFelement for Mac) in order to be able to create wonderful backgrounds.
---
Part 1. A Great Software to Add Background to PDF
Think of all the images that you can import into your PDF and see the opportunity to make a wonderful document in the long run. You can also use inbuilt drawing tools to create backgrounds from symbols and shapes. PDFelement is a leader when it comes to editing PDF files, including adding backgrounds.
1. Why Choose PDFelement to Add Background to PDF
PDFelement (or PDFelement for Mac) is a fantastic tool for those who would love to spruce up their PDF designs by adding images and other objects as backgrounds. If you have a document that look too much "white" and needs some great backgrounds to sharpen it up, then this is the tool that you must have. Its powerful editing features make sure that every item you add is kept in place without affecting the formatting of the rest of the document. Your backgrounds will stand out and your readers will appreciate your efforts and those of the tools you use. This is the best tool for this purpose.
The main features of PDFelement:
For those who want to import scanned PDF documents, you can edit them when you use the OCR process.
These PDF forms are safe and you can now create them with ease. You can also edit and fill others that you receive.
Fill out PDF forms and then add your digital signature. Do the same too with official documents. Be a brand by your digital signature.
You can now create PDF documents and also convert other formats to PDF and a lot more.
Nice user interface allows you to be better organized and produce quality PDF documents.
2. Steps on How to Add Background to PDF
Step 1. Import the PDF file
Open the PDF file that you want to edit and add it to your workspace by clicking on the "Open Files" button. Use the preview thumbnails to see which page you want to add a background to. Then go to pages in order to edit. You may also drag files into your workspace to make the process faster.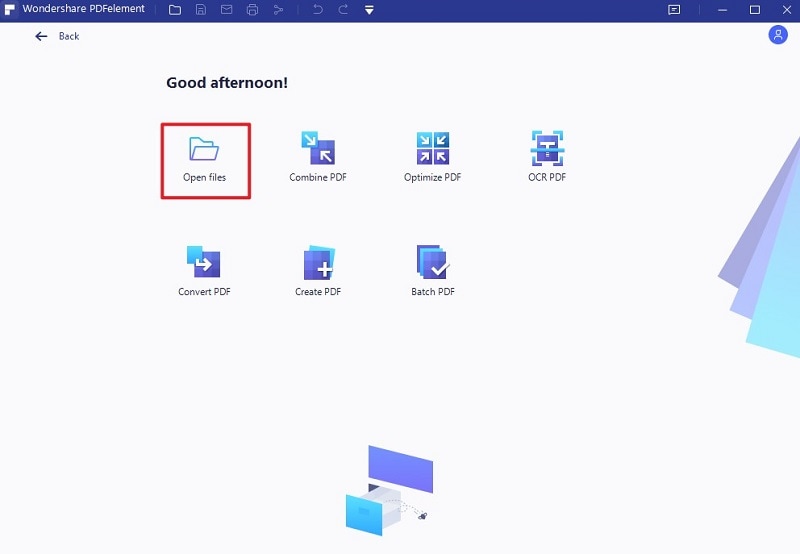 Step 2. Add background to PDF
Now you can add a background to the PDF file by going to the "Edit" panel, and then selecting "Background". Here you will find the option to add a background. Click on it and then choose the background that you want to add.
Step 3. Replace PDF background
Within the same "Edit" Panel, select "Background" and this time select "Update background" and then you can replace PDF background on the right side toolbar.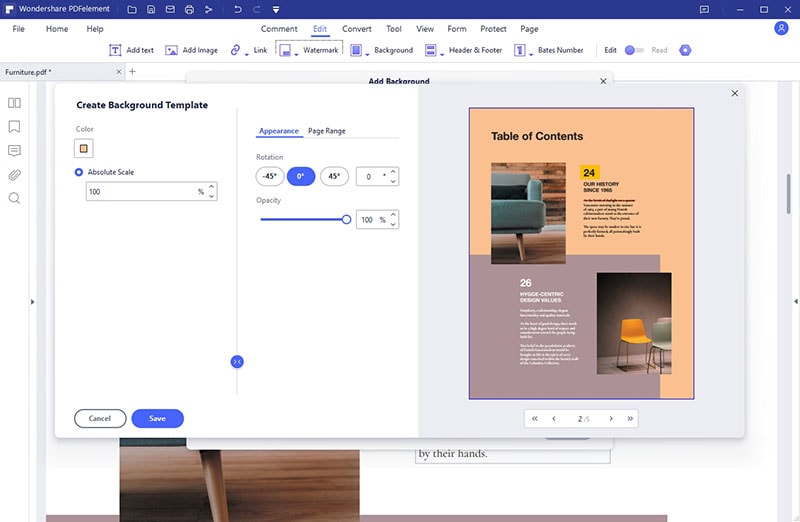 Tip 1: Add background Image to PDF: Selecting the 'New Background' option under the "Background" tab, will take you to a window to add images to the background. Click on 'File' then 'Browse' to select the image from your local drive. Customize the image to suit your needs then click 'OK'.
Tip 2: Add a background color to PDF: If you want to add some color to the background you can do so with iSkysoft. Adding background color is a simple operation, just take the following path: Edit > Background> New Background > File > Color. Open the document in iSkysoft, then click on 'Edit' and visit Background. On the 'New Background' menu select the "From color" option. Customize the background color as you see fit and click 'Ok'.
Step 4. Save PDF File
Now that the document background has been added and replaced, you can go to the "File" tab and click on the "Save" or "Save As" button to save your document as a new PDF or save it in a new format.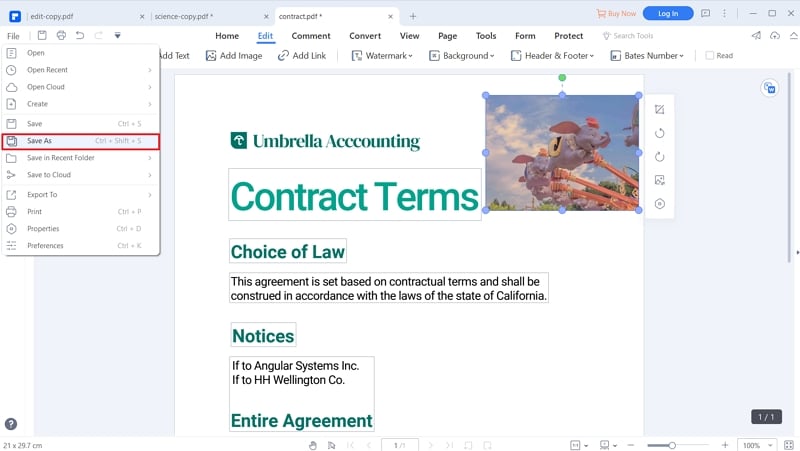 ---
Part 2. Add Background to PDF with Adobe
PDF documents come from Adobe Acrobat which is part of a software suite called Adobe Systems. Adobe Acrobat is an excellent PDF creator for background image. However, Adobe is complex to the average user, hence we provide a guide on how to add a background to PDF using Adobe.
Steps to Add Background to PDF with Adobe
Step 1. Select Tools > Pages > Background > Add Background.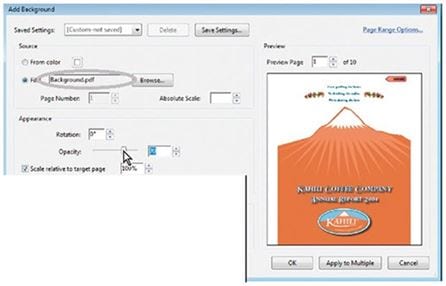 Step 2. If you want to add a background to certain pages. Click on 'Page Range' to specify the range.
Step 3. To add a background color, choose 'From Color' Select a predefined color or customize your own from the color palette.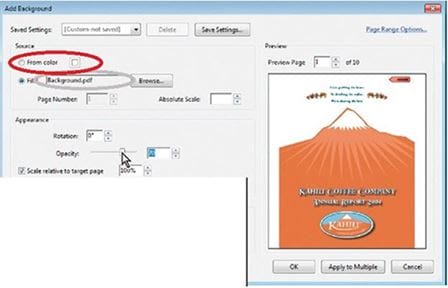 If you want to add a background image Select File > Browse. Choose the image from your local folder.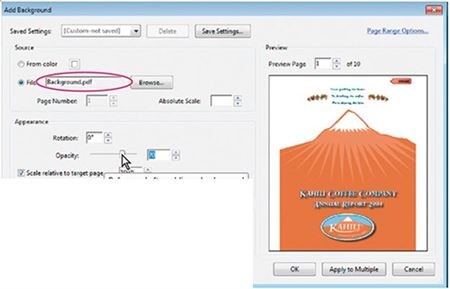 If you have already created custom colors/settings for background click on 'Saved Settings' to apply them to the document.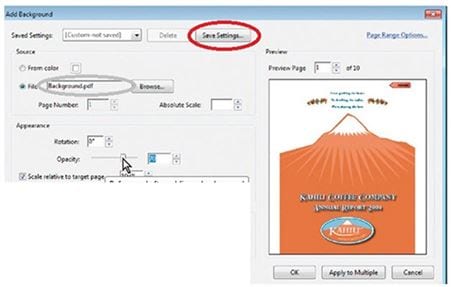 Step 4. Once you are satisfied with the settings, click on 'OK'. If you want to add the image to several pages, click on 'Apply to Multiple'.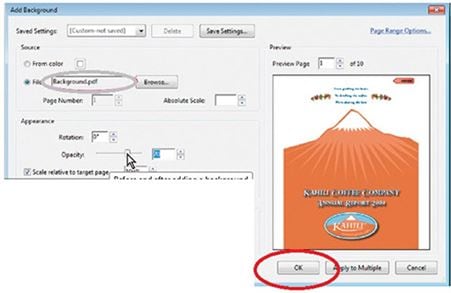 ---
Part 3. Add Background to PDF for Free
If you want free PDF editors to add a background to PDF then we have three programs you can choose from. The PDF editors come with a rich body of features all at a free price.
#1. PDF ANYWHERE
From developers Soda, PDF Anywhere is a free, web-based PDF editing program. PDF Anywhere lets you upload and edit documents whenever you want. The responsive nature of PDF Anywhere allows you to access the website on both desktop and mobile devices. PDF Anywhere is the complete solution to all your needs. Besides adding a PDF background image, you can also create, merge, split, compress, protect and convert PDF's.
Pros:
Designed for professionals.
Convert to five different formats.
Add electronic signatures.
Cons:
Some features have to be purchased separately.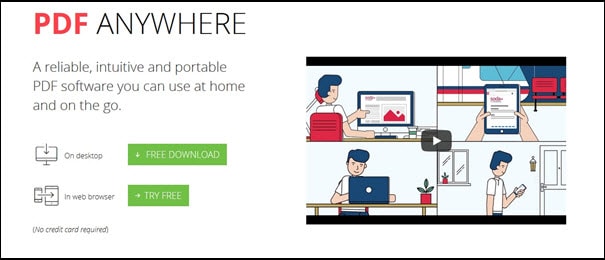 ---
#2. PDF Pro
PDF Pro is the best option to background images PDF files for free. USA Today, Digital Trends, PCMag, and PC Advisor have recommended PDF Pro to its users. The software application lets you edit PDF documents online for free. All documents are stored on a cloud which can be accessed from anywhere. PDF Pro is not only free it is also accessible. Complete functions, like adding a background to PDF documents in short order.
Pros:
Protects documents via passwords.
Create and convert PDF documents.
Convert PDF to Word, Excel, PPT and other formats.
Cons:
You are limited to three free downloads.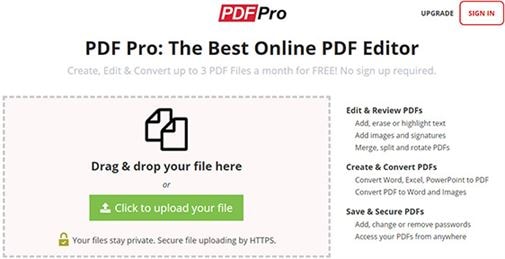 ---
#3. PDFzorro
For quick and efficient operations, you will not find a better software than PDFzorro. There are no caveats to using the web-based software. You need only sign in, upload files and make changes. If you are hoping to save time and money in handling PDF, PDFzorro should be your first choice.
Pros:
Works on both Mac and Windows.
PDF merger works on Google Drive.
Safe and trustworthy.
Cons:
File size limitation is known.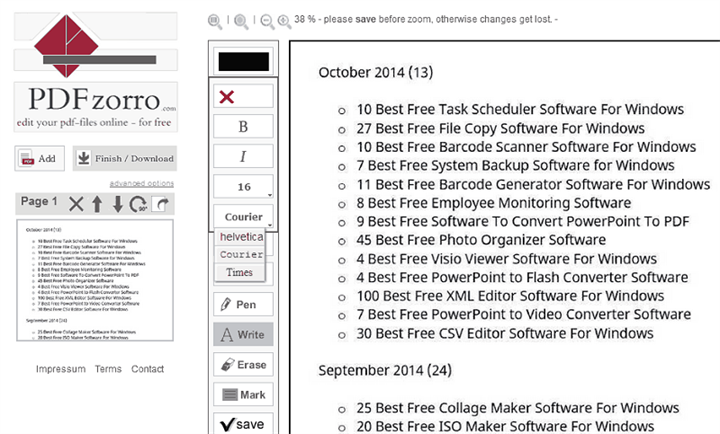 ---
Part 4. Comparison of 3 Ways to Add Background to PDF
To know which software is the best option to add background to PDF free, we have drawn a comparison table. We have factored in price, OS support and important features.
Items

PDFelement

Adobe Acrobat Pro DC

PDF Anywhere

PDF Pro

PDFzorro

Price

USD 59.95 for Standard version
USD 99.95 for Pro version

USD 17.47 per user per year
30 Day Free trial.
Free trial with $4 per month subscription
Free, but asks for donation of 3 euros.
Supported Versions

Mac OSX 10.10 and Up
Windows XP , Vista, 7, 8 and 10

Windows XP, Vista, 7, 8 and 8.1
Windows and Mac
Windows and Mac
Windows, Linux, Mac
Need to install
YES
YES
YES
YES
YES
Change text and images
YES
YES
YES
YES
YES
Annotate and mark files
YES
YES
YES
YES
YES
Edit large files
YES
NO
NO
NO
NO
Delete text and images?
YES
NO
NO
NO
NO
Merge PDF files
YES
NO
NO
NO
NO
Add an electronic signature
YES
NO
NO
NO
NO