If you have created many documents in PDF file format, you might want the option to direct readers to certain pages and texts or to mark pages in order to find them easily. In this case, you can add bookmarks to PDF to mark a specific page or section in a PDF document. Bookmarks function is similar to the table of contents in a PDF file, allowing you to locate a specific page or even just a section of a page. Here we would like to show you how to add PDF bookmarks on Mac or Windows with PDFelement Pro and other tools.
Part 1. How to Add PDF Bookmark on Mac (macOS 10.15 Included)
With help of PDFelement Pro, you can easily add bookmarks to PDF files. This PDF bookmarking software also enables you to add sub bookmark in a PDF file. By clicking on the new created bookmark, users will find the specific PDF page or text contents in a PDF file with ease. Following the steps below to learn how to add bookmarks to PDF just in a few simple steps.
How to Add Bookmarks to PDF Files
The tutorial below will provide a step by step guide on how to add boomarks to PDF document on Mac. For Mac users, you can just follow these steps, even if you are running the newest OS X 10.14 Mojave.
Step 1. Launch the PDF Editor Program
Firstly, free download the PDFelement Pro and install it to your Mac. After launching the PDF editing program, load the PDF file that you want to add bookmarks to by clicking the "Open File" button.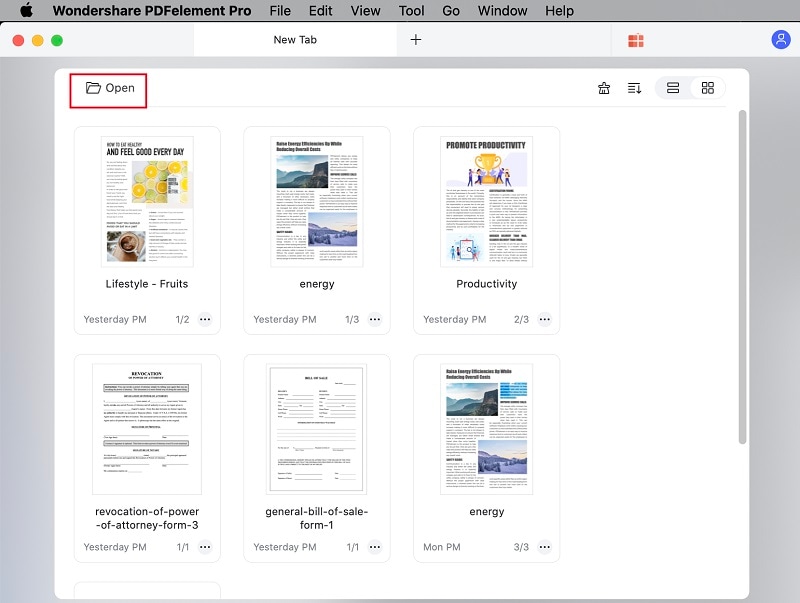 Step 2. Create a PDF Bookmark
Go to the page or text that you want to add the bookmark to and control click and then select "Add Bookmark". Now the page or section marked should be easily found next time it is opened in PDF on a computer that uses Mac OS X.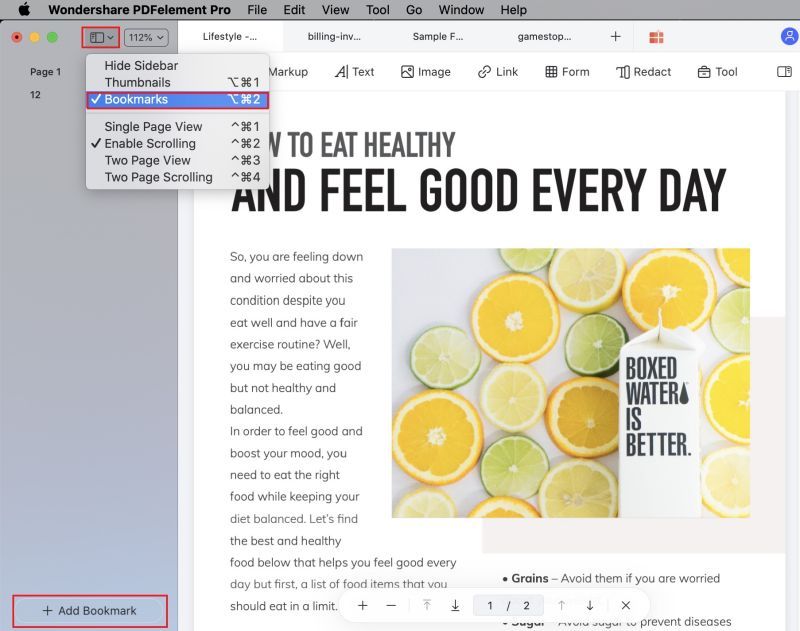 You will see that there is also option for deleting or removing bookmarks from your PDF file in Mac quickly and easily.
Why Choose PDFelement Pro to Add Bookmark to PDF
PDFelement Pro edits, formats and adds bookmarks, watermarks, texts and images to a PDF file. With its help, you will be able to adding bookmarks to PDF on your Mac without hassle. Its bookmark function lets you give the reader and yourself the ability to quickly locate information that may otherwise be missed. You also have the ability to rename the bookmark, which will be displayed on the side bar for easy access, to provide further direction to you or the reader.
Why Choose This PDF Editor:
Easily add bookmarks to specified page and texts.
Help you to edit, annotate, and markup PDF files.
You can convert PDF to other formats, and vise versa.
It allows you to combine, split and compress PDF.
You can fill out or create PDF form and extract form data.
---
Part 2. How to Add Bookmarks in PDF on Windows (Windows 10 Included)
For Windows users, you can also add bookmarks to PDF easily by using PDFelement Pro for Windows version. This Windows PDF Editor is not only an excellent PDF editing program, but also a very powerful tool that will allow you to create bookmarks in PDF efficiently.
Let's see below step-by-step guides on how to create bookmarks in PDF on Windows.
Step 1. Import PDF Document to the Windows Editor
When you have installed the editor on your Windows PC, run the program. Then click the "Open" tab in the main interface and import the PDF file you want to the editor.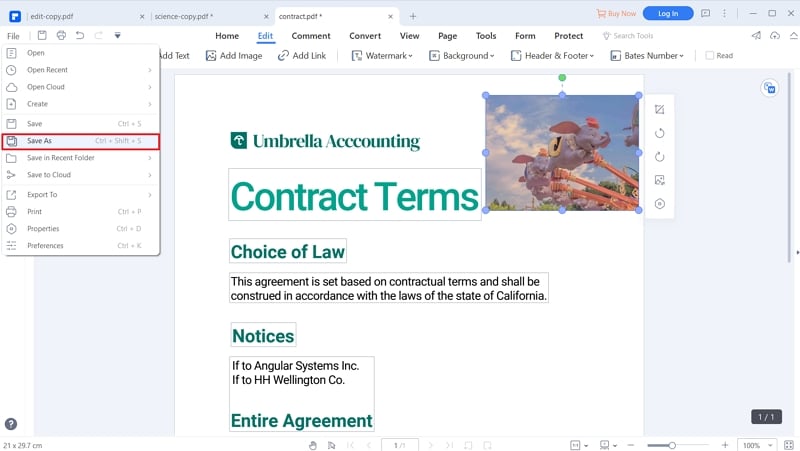 Step 2. Add Bookmarks to PDF on Windows
Go to the page or text where you want to add bookmark, and click the "Select" tab on top toolbar and select the "Bookmark" option. Now you are able to add bookmarks on any section of your PDF file.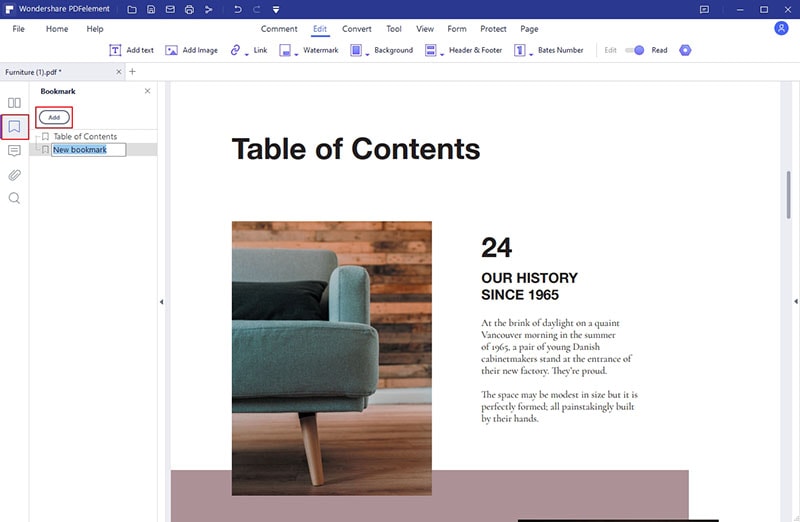 For convenience, rename the bookmark so next time you can easily find the page or text. To do so, right click your bookmark icon and select "Rename Bookmark" option to input a name.
---
Part 3. Top 3 Tools to Add Bookmarks to PDF Online
There are very many online PDF editors available on the internet that adding bookmarks to a PDF can be as simple as going on Google and finding a suitable free online PDF editor for the job. But, it is true that some of these PDF editors don't quite work as well as they should or are limited in the functions you can accomplish with them.
That's why we've decided to highlight the top 3 online PDF editors that you can use to add bookmarks to PDF online.
1. Sejda Online PDF Editor
Sejda PDF editor is a free online PDF editing tool that can be used to do so much more than just edit the text and images on a document and add bookmarks to PDF for free. It can also be used to do more advanced PDF management services such as adding signatures and creating a PDF document online. With the free service, you are allowed to create or edit up to 200 pages or 50MB worth of pages.
Pros:
It is free to use for up to 200 pages.
Uploading documents is as simple as dragging and dropping.
It can be used to edit other aspects of the document.
Cons:
You have to pay to access some functions.
It is in beta trial which could mean some of the functions don't yet work correctly.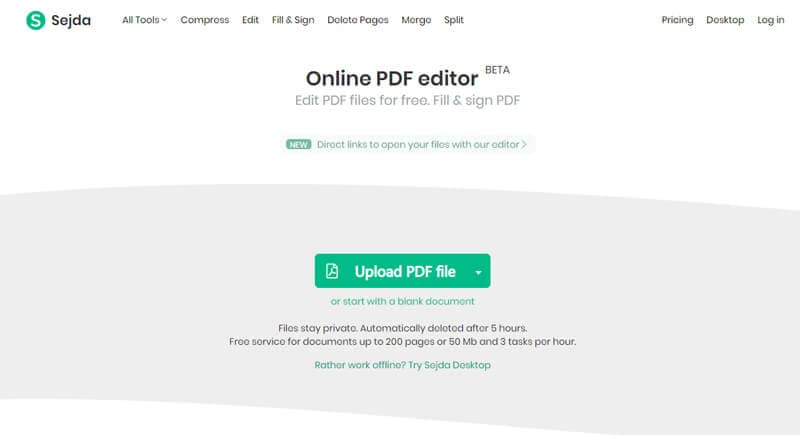 ---
2. Soda Online PDF Creator
Soda Online PDF Creator is another online PDF editor that you can use to create and edit PDF documents. With the help of this online PDF editor, you can also add bookmarks to PDF online for free. It is relatively easy to use and can also be used to create and edit all aspects of your PDF.
Pros:
You can drag and drop a file to add it or click on "Open PDF" to add a file.
You can edit all aspects of the PDF document.
Cons:
Some aspects of the document are locked until your purchase the software.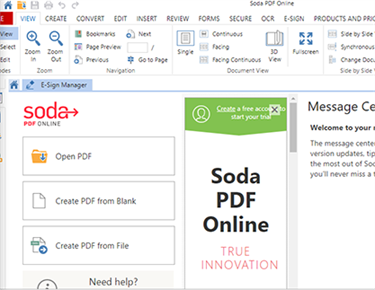 ---
3. PDFPro
With PDFPro, you can edit all aspects of the PDF document including adding bookmarks to PDF. You can also convert PDF to other formats. This online PDF tool brings you convenience to edit your PDF file online for free.
Pros:
It is easy to use; all you have to do is drag and drop the document on to the window to add the file.
You can also convert PDF to other formats.
Cons:
You can only create or edit 3 PDFs a month for free.