I want to use sticky notes to comment on a PDF sent to me to review. How do I add and position these?
If you are in such a situation, worry not since we have a solution for you in this article. To add sticky notes to a PDF file, you need to open the document with a PDF tool built with Comment options, including sticky notes. We know different PDF tools can enable you to add sticky notes, but in this article, we recommend you to one of the best easy-to-use PDF tools.
How to Add Sticky Notes to PDF
Adding sticky notes to a PDF file has never been easier than using PDFelement, it is a cross-platform tool that allows you to add comments like sticky notes, drawings, markups, and text boxes. You need to activate the comment tool and place the sticky notes wherever you want in your PDF. With PDFelement, you can also edit, annotate, print, OCR, create and convert PDF documents without hassle.
Step 1: Open PDFelement to Load a PDF document
Install the PDFelement on your computer and launch it. Next, click on "Open Files" and then choose the PDF to add sticky notes and click on "Open" to upload the file.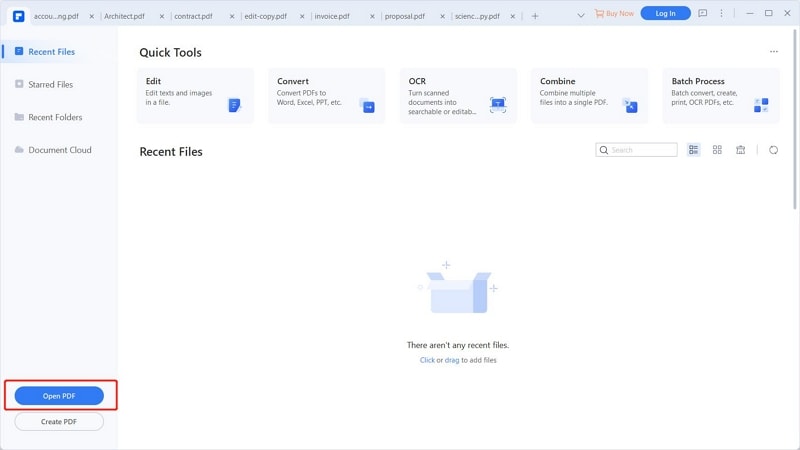 Step 2: Enable Comments
The uploaded PDF file will open up on PDFelement. Next, head to the main bar, click on the "Comments", and then choose "Sticky Notes" options. From there, you can add the notes in the pop-up box of the sticky notes in the chosen area of the PDF file.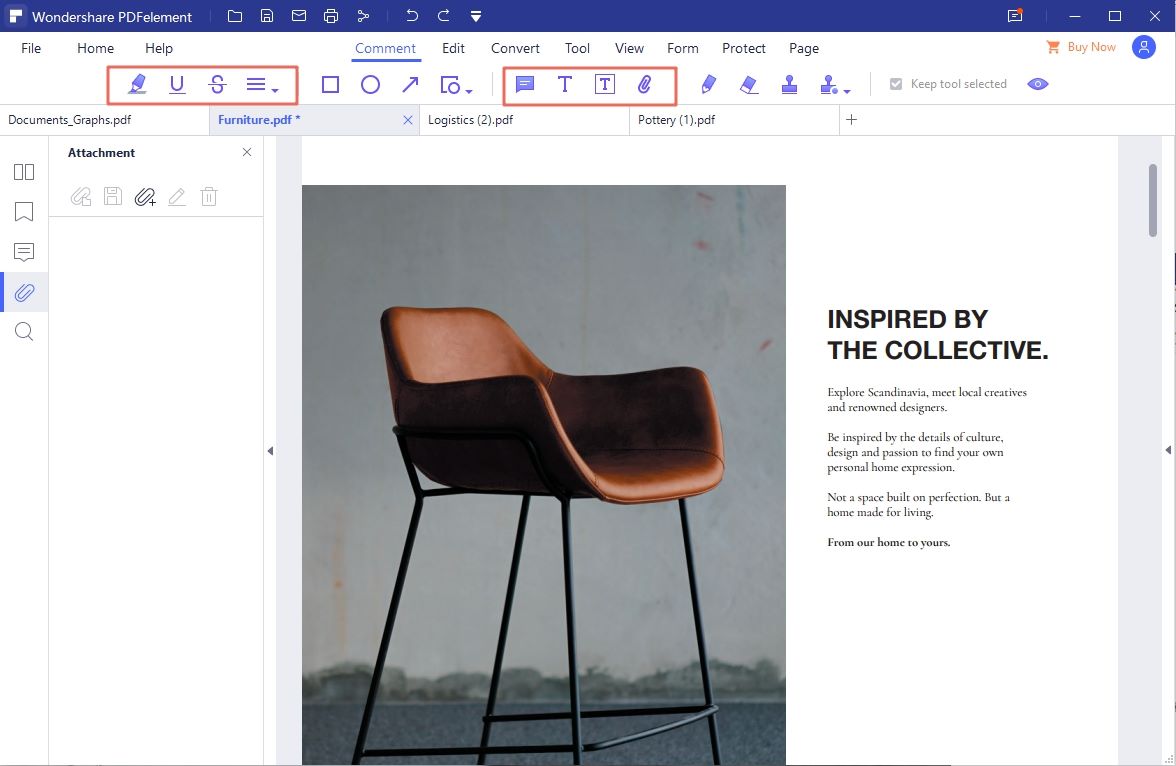 Step 3: Modify Sticky Notes Settings
If you are not satisfied with the color, opacity, or style of the sticky notes, you can change the settings. You need to right-click the sticky note and then choose "Properties" to change appearance, style, and color. Once you are done adjusting the sticky notes setting, click on "Set as default" to use the same setting for sticky notes in the future.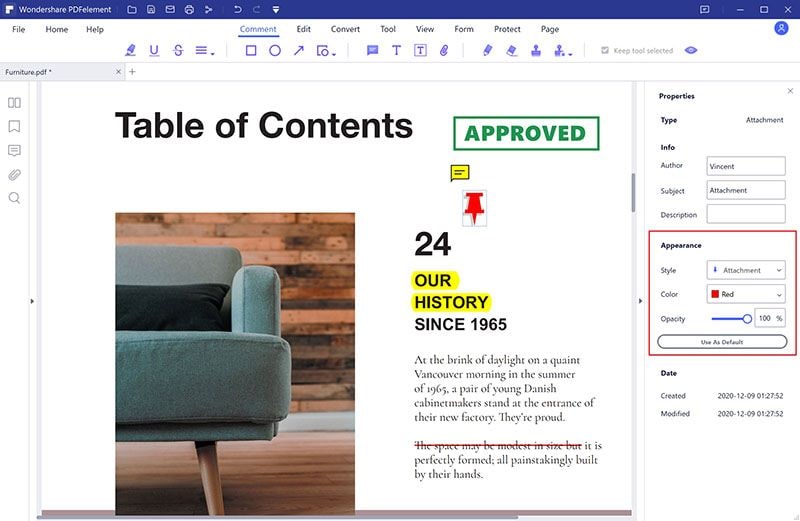 Step 4: Save File
After adding sticky notes to your PDF file, it is now time to save it. Click on "File' and then click on the "Save" button to save the PDF file.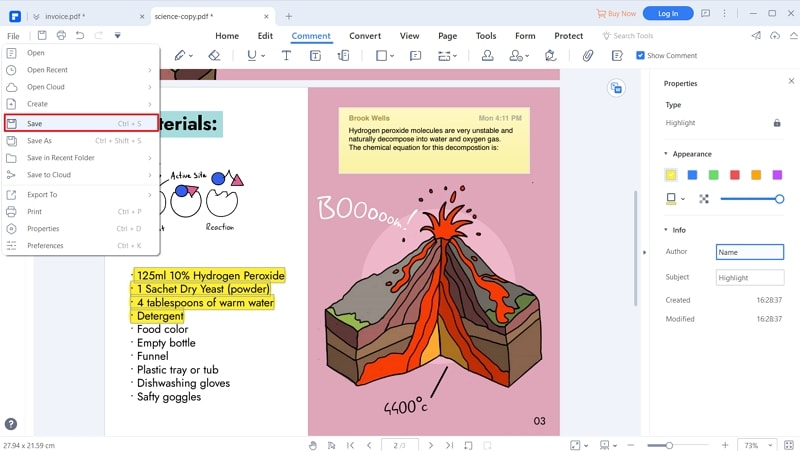 ---
The Best Tool to Add PDF Sticky Notes
You have seen how easy it is to add sticky notes with PDFelement. This software gives you the power to customize sticky notes' appearance, color, and style to suit your style. Moreover, you can also remove the sticky notes or any other kind of comments in the article within a step. PDFelement is the PDF tool you can install now since it is built with many PDF features highlighted below.
Key features of PDFelement:
It is built with an editor that allows you to edit texts, images, links, objects, bates numbering, headers, footers, and a file background.
You can edit pages by replacing, adding, deleting, rearranging, and replacing pages.
Converts PDF to other formats like Word, Excel, PPT, RTF, HTML, EPUB, and Images without losing its original quality and format.
Its OCR feature allows you to scan unlimited scanned PDF files in different languages to make them editable and searchable.
It protects PDF files by redacting sensitive parts, adding passwords and permissions.
It's a good PDF viewer since you can zoom, scroll pages and enable different reading modes.