Stamping a PDF document can be a necessary PDF function. But what if you need to add a stamp to maybe 100 PDF pages? It would not be ideal to add stamps to a single PDF page after another, it would simply take too much time.
If you would rather spend your time on more pressing business matters, then you need a batch stamp tool that can add stamps to multiple documents at once. In this article we show you how you can batch stamp PDF files and the best PDF batch stamp tool to use.
Part 1. How to batch stamp PDF Files
One of the most commonly used PDF batch stamp tools to batch stamp PDF files is PDF Batch Stamp Tool. As the name suggests, this tool is ideal for helping users add stamps, stamp page numbers and even blending to multiple PDF documents at once. You can try the program online for free and it even allows users to easily customize the stamps changing the color and size of the text. To use it to batch stamp PDF files to all the pages on a PDF document regardless of the number of pages on it, follow these simple steps.
Step 1. Go to the official website and click on "Choose File" to upload the document you need to add stamps to. Click on "Load PDF" when you're ready.

Step 2. Once the PDF is uploaded, you can add the "Text" you want to appear on the stamp and even change the font style and color of the stamp text. Once you're happy with your selection, click "Apply".

Step 3. The program will automatically create and add the stamp to the document. You can see the preview. Click on "Save As" to save the stamped PDF on your computer.

---
Part 2. The Best PDF Stamp Maker
The above process does help you quickly and easily add stamps to multiple pages on a PDF document, but you are unable to control the process; you can't clearly see how the stamp will appear when it is done. If you require more control and more choices in terms of stamps, you need to use PDFelement Pro to create and add stamps to your documents.
This PDF Stamp Maker makes the process a lot easier and has a wide range of stamps to choose from. The following is a simple step by step guide to help you add a stamp to a PDF file using PDFelement.
Step 1. Launch the Program
Install PDFelement to your computer and then double-click on the program's icon to launch it.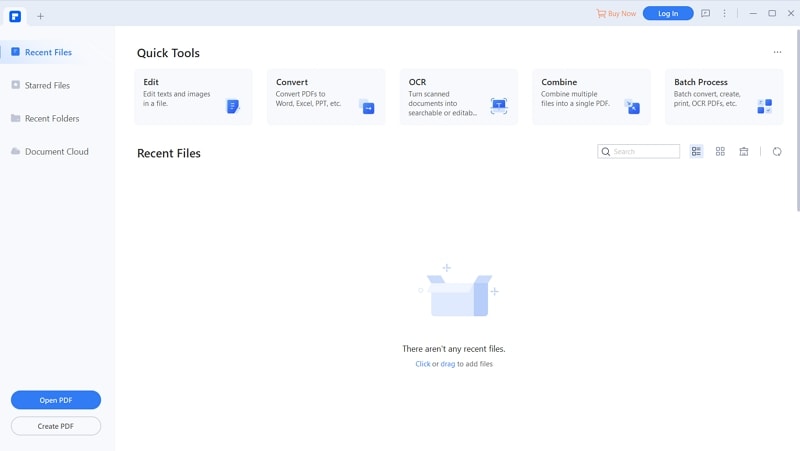 Step 2. Import a PDF File
Then, you need to open a PDF document you want to add stamps to. To do that, you can simply drag and drop a PDF document to the program's main window. You can also click "Open File" and then browse your computer for the file you need.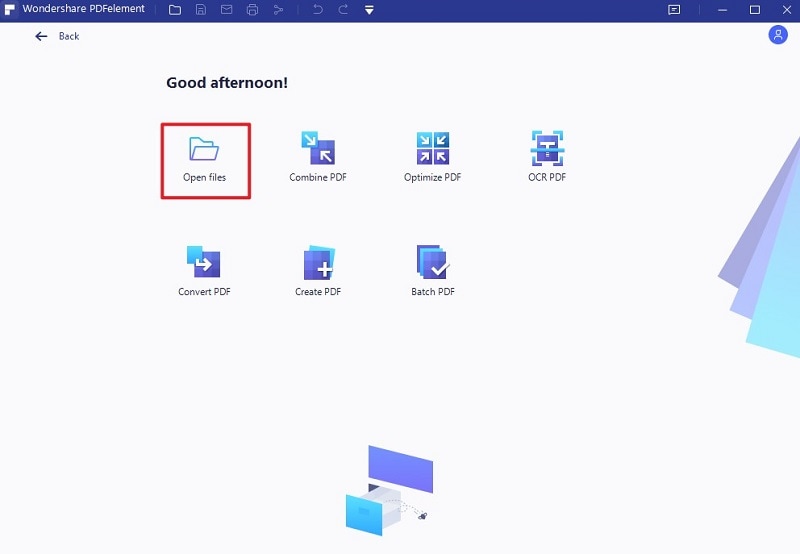 Step 3. Insert Stamp in PDF
To insert a stamp into the PDF document, click on "Comment" and the choose "Stamp." From here, you can select a stamp you'd like to add to the PDF. Click on an area on the document to add the PDF. This will open the "Properties" box to the right, where you can customize the stamp anyway you want to.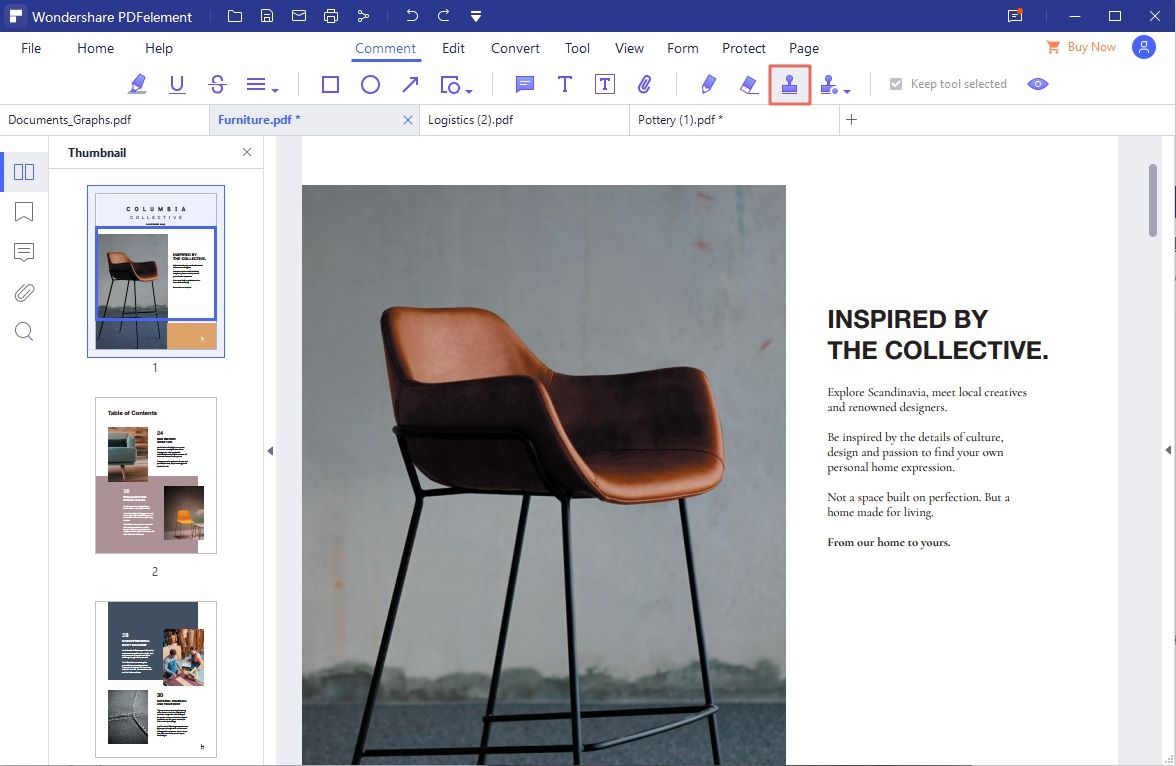 Why Choose PDFelement to Stamp PDF Files
PDFelement Pro makes adding stamps to a PDF document very easy. Yet, it is not just a PDF stamping tool. It is in fact a complete PDF editor that comes with full features to edit every aspect of a PDF document. You can also edit the content of the PDF document. This PDF tool allows you to add text to a PDF or even change the font size, color and style of the text. Once editing is complete, you can then easily save and export the PDF document or even share it.
Why Choose This PDF Editor:
It can be used to very easily create PDF documents. All you have to do is open any document in any format in PDFelement to automatically create a PDF.
It is also an ideal tool to convert PDF documents to other formats. You can convert PDFs to Word, Excel, PPT, HTML and TEXT images.
You can mark up the document anyway you want to use its numerous annotation features that include the ability to stamp a document, highlight the text, underline text among others.
The OCR feature is an ideal tool to use when you want to edit scanned PDFs.
It can also be used to edit the pages on a PDF document by removing some pages, adding new ones or even combining different PDF documents into one.