Looking to combine PDF files that have bookmarks? Well, how do you combine them in a way that preserves all of the bookmarks? It is a common question among PDF users around and luckily we are here to help! We will be telling you to combine two or more of your favorite PDF files into one single and keep every bookmark intact. In fact, we will also be telling you about the best tool that can help you to combine PDF files with bookmarks or rather, a tool that delivers 360 degree PDF solutions for individuals and businesses. So, let's get started.
Part 1. The Best Way to Combine PDF Files with Bookmarks
Now, to combine PDF files with bookmarks you will need to find a tool that fits right and one such tool is iSkysoft PDF Editor 6 Professional for Mac (or iSkysoft PDF Editor 6 Professional for Windows). With the professional PDF editor tool, you can easily edit and convert PDF files with ease. This one is a PDF tool crafted for PDF savvy individuals and businesses who love keeping their documentations streamlined, but how do you use this software to merge PDF files with bookmarks? It's super simple! Here are the steps:
Step 1. Launch iSkysoft PDF Editor 6 Professional and import PDFs
Of course, the first thing you would have to do is download and install the iSkysoft PDF Editor on your computer. After download, installation, and setup, you can launch the software.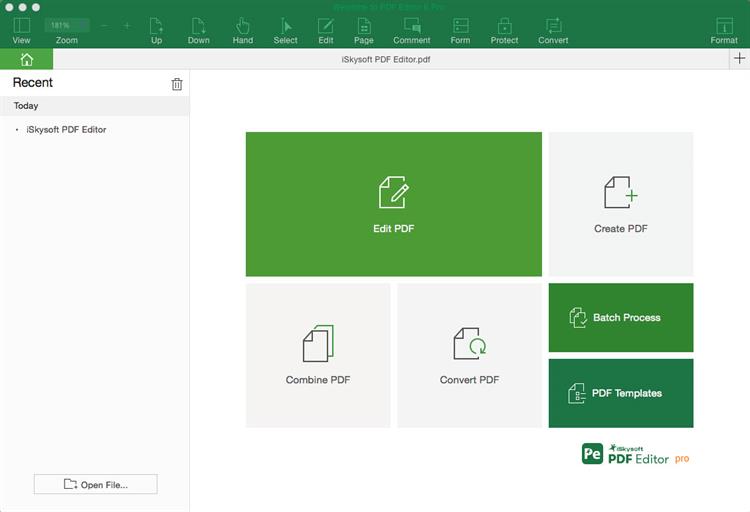 Step 2. Import and Combine PDF with Bookmarks
After launching the software, click on the "Combine PDF" button on the welcome page of the main interface.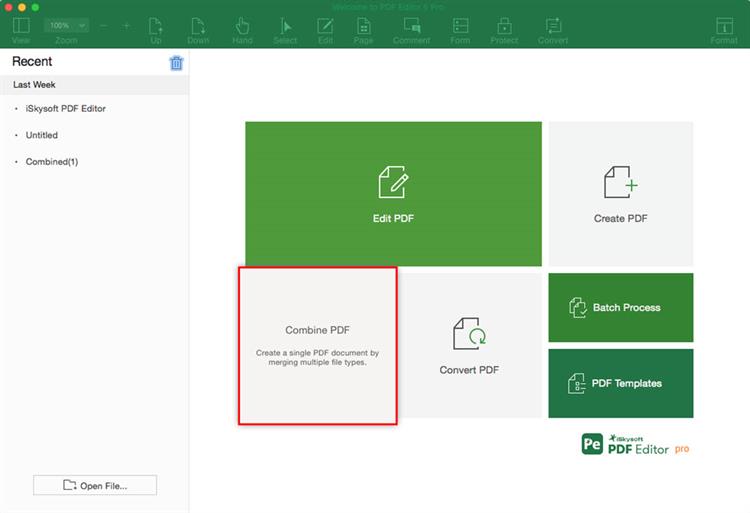 Then you can import the PDF files by clicking on "Add Files" button to select the PDF files with bookmarks you want to combine from your local folder.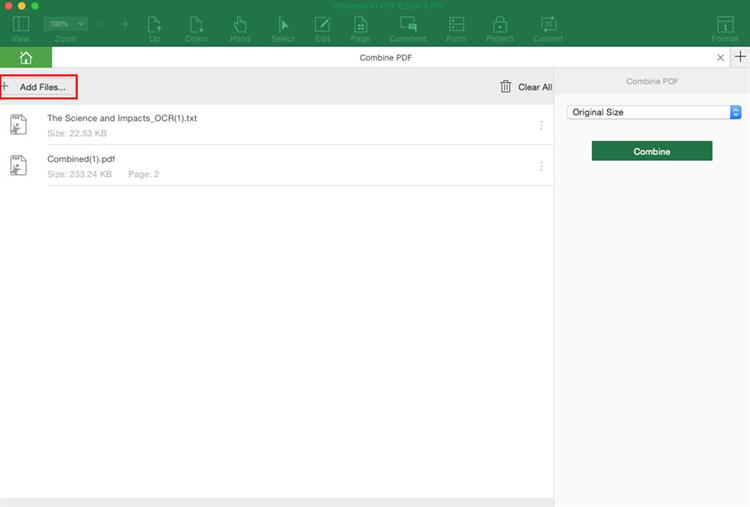 Step 3. Start Combining PDF Files
Once you have selected your PDF files to combine, click on "Combine" located on the right panel of the window and save the output file in your new location. And then you can easily combine PDF files with bookmarks.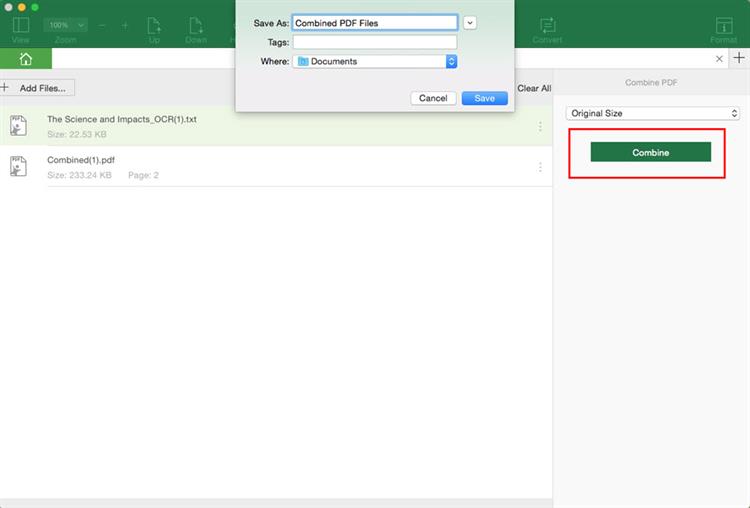 iSkysoft PDF Editor 6 Professional for Mac (or iSkysoft PDF Editor 6 Professional for Windows )is a professional PDF editor tool which comes with multiple PDF editing tools. Except for merging PDF bookmarks, you can also use this tool to manage your PDF documents easily. We have picked the PDF tool for its blend of PDF features which ranging from tools to edit and OCR PDF, handle PDF forms, annotate PDF, convert PDF, secure and sign PDF. The real beauty though is that you can get all those professional features whilst paying a fee that is quite low compared to other PDF tools like Adobe Acrobat DC. Some of the excellent features that iSkysoft Editor 6 Pro include are:
Convert PDF files to Word, PPT, image and other popular file formats with ease.
Bates numbering where you can apply labels to PDF.
You can remove sensitive texts or images from the PDF file by redacting PDF files easily.
You can edit then convert scanned images to PDF files even on batch with advanced OCR feature.
Batch processing feature allows you to convert, data extract and do other operation in multiples or batch.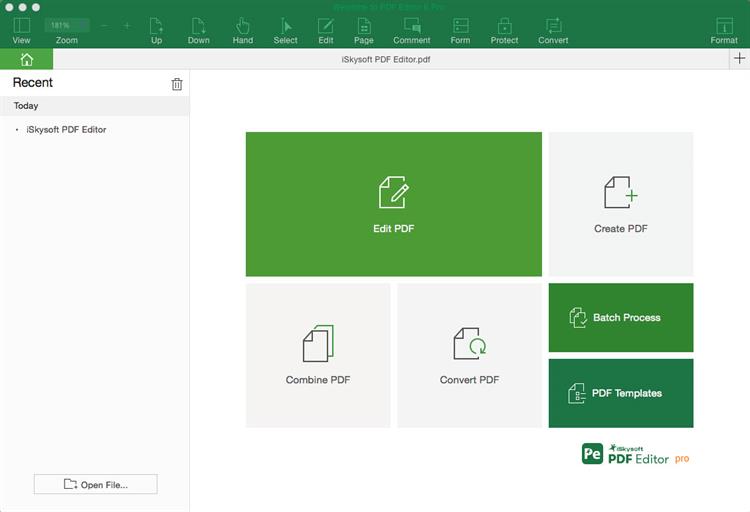 Part 2. Common issues on Combining PDF Files with Bookmarks
To Combine PDF files with bookmarks normally comes in handy when you want to create a single document from disparate PDF files. Say, for instance, you are compiling a research paper and you have lots of related PDF files. Naturally, it would be nice to have the PDF files combined right? This is where smart PDF tools do the work for you, offering you the ability to accomplish PDF merge with bookmarks without affecting those bookmarks in the separate files. However, at times you may find yourself facing some issues when combing PDF files with bookmarks. Well, here are some of the issues you might face in the process:
1. In some cases, the Combining two PDF's with appropriate bookmarks and links to named destinations creates a pdf where the bookmarks disappear especially in Adobe.
2. After combing two PDF files, you might click on one of the previous in-document links and it throws a "The document's page tree contains an invalid node" in Adobe.
3. One of the individual PDF files may have bookmarks, but when combined with the other file its bookmarks disappear. This is especially the case if it was generated with Latek.
4. You may also get unwanted bookmarks when combing PDF files. This will mostly occur if you PDFd individual documents first, then combine them. In that case, some top-level bookmarks may appear for each PDF filename.
5. You may also experience "Save as pdf deleted bookmarks when combining pdf-files". This may occur if you use "save as" to save a file to a PDF before combining the file.
Final Remarks: Combining PDF files with bookmarks doesn't have to be that hard if you have the right tool with you and iSkysoft PDF Editor 6 Professional fits into the billing. It's not just about the great features listed, it's also about the great support the iSkysoft team usually offers if you run into any issues in your PDF journey. What's even cooler is that you can always try the software before you get to use it for your business needs not to mention that purchasing the tool is way cheaper than getting other tools like Adobe.