Sometimes sending PDF files is a hassle, especially when the other person has no way of opening them. Finding a program that is able to convert multiple-page PDF to a single image, without having to sacrifice quality, is difficult and time-consuming. Some PDF editors are able to convert pages into separate images, but if you want to adjoin them to make one long (high-quality) image, that is easy to send and use, it is a little more difficult to find an editor that does that. In this article, we will introduce you to the best tool: PDFelement Pro to help you.
How to Convert Multiple Page PDF to Single Image
If you're in this situation and want access to the data inside of a PDF into a more malleable form, then consider trying out the PDFelement Pro! Not only are you able to convert PDF to Word, PPT, Excel, and other file formats, but you can also convert multiple-page PDF to a single image. The "Batch Process" feature will help you to import multiple PDF files and convert PDF files to the file formats you needed.
Step 1. Launch PDFelement Pro
In order to use this product, you're going to have to download and install it. Start off the installation process and you are good to go, it will do it automatically for you and even save a shortcut on your desktop so that you can launch it easily later on.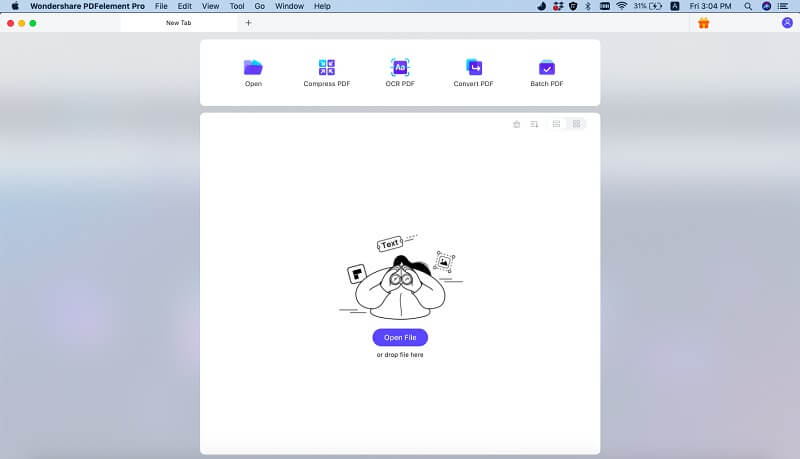 Step 2. Open multi-page PDF files
This PDFelement Pro provides you an easy way to import multi-page PDF files to the program. You can click on the "Open" button on the left corner and select the desired PDF file for the program. Or you can direct drag and drop your PDF files into the program.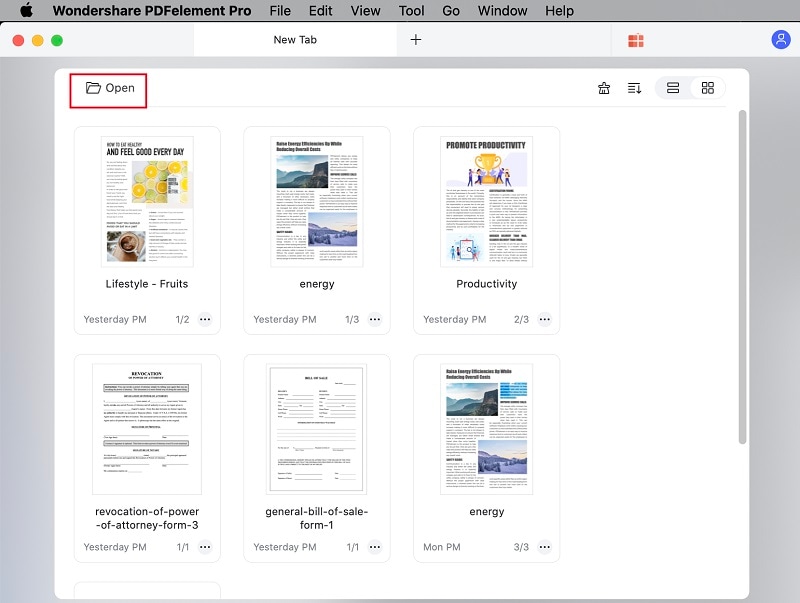 Step 3. Select image format as the output
When you're done with preparing your PDF file, you can now move on to conversion. Go to the "Tool" > "PDF Converter" option to bring up a new window. You'll notice pretty quickly that there are other formats you can convert the PDF into, but for now, we'll stick to "To Image".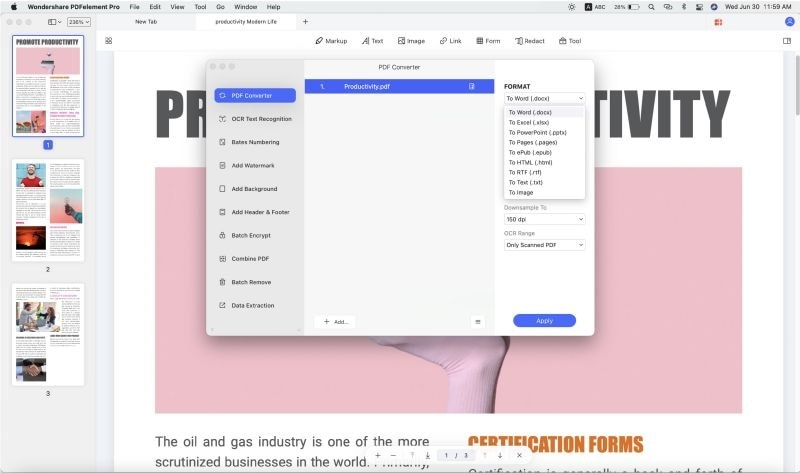 If you want to edit pages in the PDF file before the conversion, you can click on the "Organize Page" button at first. And then you can choose the corresponding tool to delete PDF pages, add page labels, crop, or rotate pages in PDF files easily.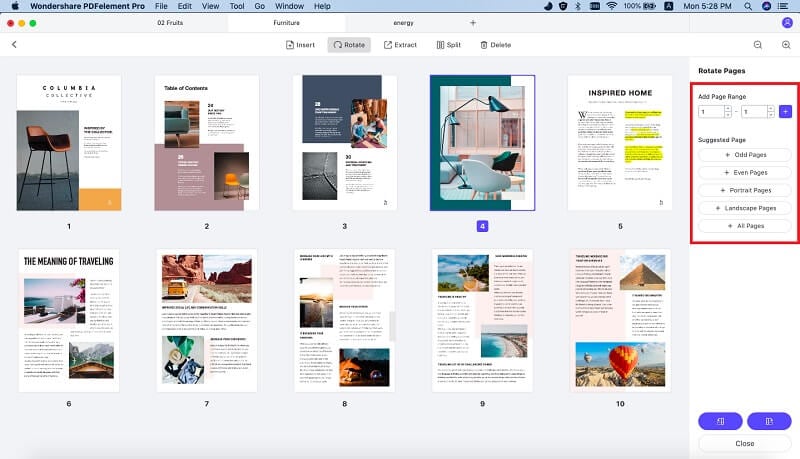 Step 4. Convert PDF to image format
You'll see that under "To Image" are multiple image formats. Highlight the one that applies and click the "Apply" button. This will open up a windows pop-up. If you want to save the PDF pages separately then you are done. However, if you'd like to save the pages into one single image, then on the pop up, click "Settings." and then "Adjoin all pages into one single image." The outcome will be a high-quality image of all the pages from your PDF file.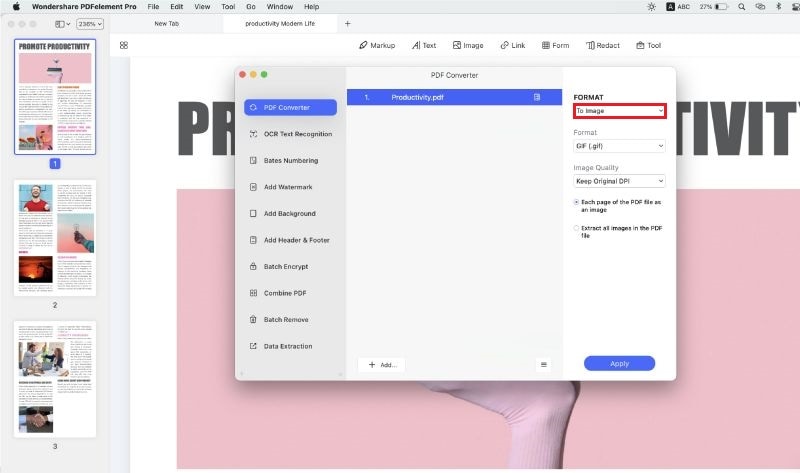 ---
Why Choose PDFelement Pro to Convert Multiple Page PDF to Single Image
If you're looking for a highly malleable program that deals with your PDFs, then I suggest you try this PDFelement Pro. They have a free trial available and you can test it out for yourself. There are limitations as to what you can do with the free trial, for example, you can only convert 5 pages at a time. However, at least with the free trial, you'll be able to try out a bunch of the options available.
Other key features of PDFelement Pro:
You can convert PDFs into separate images based on pages.
You can also convert PDFs into a single high-quality image.
The image formats available for conversion are JPG, PNG, TIFF. GIF, BMP, etc.
The program also allows conversion for Word, Excel, PPT, Pages, EPUB, RTF, HTML, etc.