The security and safety of the contents of electronic files is an important factor to consider in this modern age. It has become not only essential but beneficial to copyright your data from unauthorized persons. Due to this, Portable Document Format (PDF) has been widely accepted and used by computer users. This is because the format is equipped with necessary security features which are missing in other file formats.PDF files are mostly rich in images, especially raw images which need to be protected. Business owners and researchers prefer to secure the business graphical plans or research outcomes in a PDF file to avoid alteration or unwarranted re-distribution. However, users of these files may need to copy images from PDF due to a number of reasons.
The original image may be lost.
The user may want to reuse the image.
The user may want to edit, modify, resize or reshape the image to suit a specific purpose.
The user may want to present his data in another format (PowerPoint for instance).
Other personal and security reasons.
How to Copy Image from PDF
As mentioned earlier, PDF files are protected file formats that cannot be accessed directly. You will need an additional tool to be able to extract the contents of the file. PDFelement Pro is such a tested and trusted tool you can use for this process to copy images from PDF. This PDF Editor provides you multiple PDF tools that allow you to edit images, texts, links and other elements in PDF easily.
Steps to copy Image from PDF with PDFelement
The steps below explain how to use PDFelement for this Process of copying images from PDF.
Step 1. Launch PDFelement Pro
PDFelement is available as an application for Windows and Mac. If you are yet to have one, you can download it by clicking "TRY IT FREE."
Step 2. Import PDF with images to the program
Next, click on the "Open" button in the lower-left corner of the main interface, locate the PDF file you want to extract images from, and open it.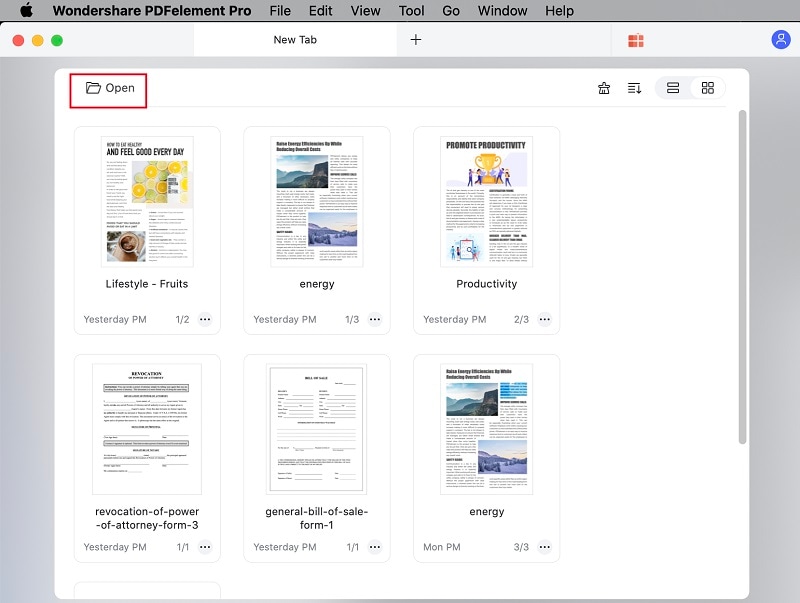 Step 3. Copy images from PDF
Locate the image(s) you want to copy and click on the "Text" button at the top menu bar. Click to select the desired image and you can use the shortcut key on your Mac to copy the image. Scroll your mouse to the image on the PDF to select the image and then click the "Command + C" to copy the image to the clipboard.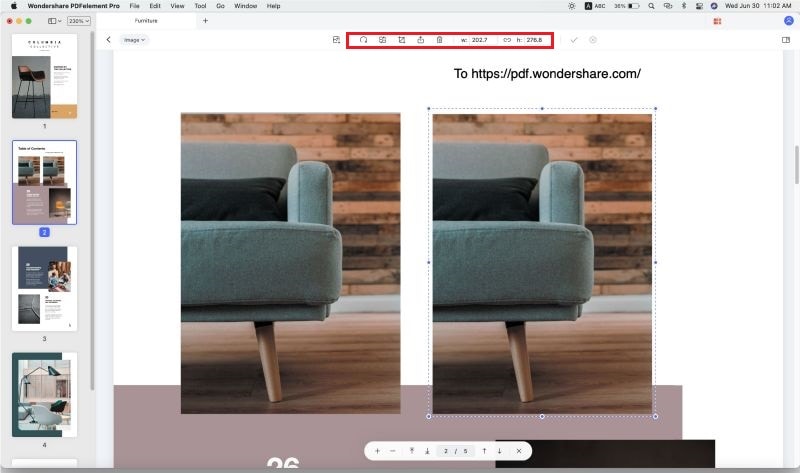 Step 4. Paste the image to another file
Once the image has been copied, you can then paste it to your preferred destination. Use the "command +V" shortcut key to paste to other files you want.
Step 5. Extract images from PDF files
Except copying images from PDF, you can also use this tool to extract the image from PDF. Click on the "Edit" button on the main toolbar, then you can choose the "Extract" option from the tool panel on the right side of the main interface to extract desired images from PDF files and paste them to other files.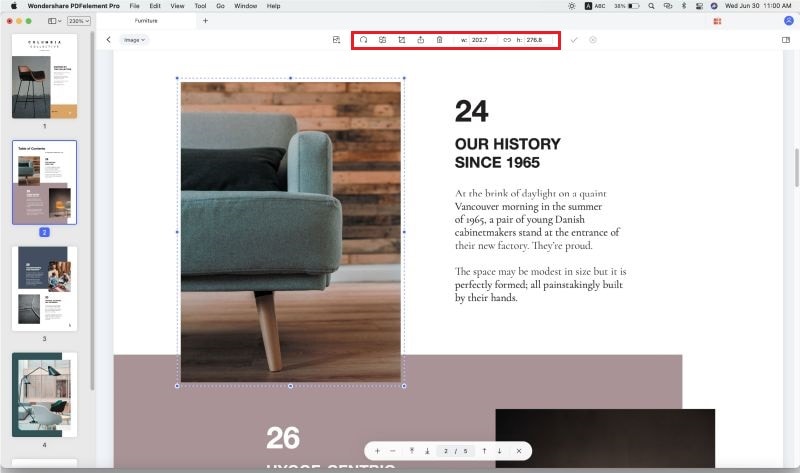 ---
Why Choose PDFelement Pro to Copy Image from PDF
PDFelement Pro is a powerful tool used to navigate, edit, organize, review, convert, and protect your PDF files. It has a straightforward user interface and a menu toolbar that contains the basic features of the tool mentioned above. On the left pane is a list of recent files which can be hidden to show a wider page view.
The major features of the program are highlighted below:
Password protection: This PDF editor allows you to add and remove passwords from PDF.
Watermark feature: It allows you to add watermarks in form or background to images.
Signature: It allows you to add signatures to PDFs in form of texts, images, or mouse drawings.
Headers and Footers: PDFelement allows you to add a custom Header and Footer to your file or remove the existing one.
Convert PDF files: The program, allows you to convert PDF files to other file formats including word, ePub, PowerPoint, text, image, excel, or HTML.