"Cannot copy text from a secured PDF file?" Most people are concerning about this issue. A "lock" PDF document is to ensure the security of the content by protecting it with a password. This is a very handy feature for companies and even individuals who need to protect their content for various reasons. However, it also poses problem when you need to copy text from secured PDF. You cannot copy part or whole of the PDF document that has been secured with a password i.e. a locked PDF document. Don't be upset! Here we will show you an easy way to copy text from locked PDF with PDFelement Pro.
Part 1. How to Copy Text from Secured PDF on Mac (macOS Mojave Compatible)
There are various PDF editing software on the internet butPDFelement Pro is one of the best software that provides a user friendly interface with multiple PDF editing features. Follow below simple guide to copy and paste texts from secured PDF without hassle.
Step 1. Install the PDF Editor to Edit Secured PDF
First free download PDFelement Pro for Mac. And simply drag the program file to the "Applications" for installing.
Step 2. Import Secured PDF Document
After installing the program, launch it and start decrypting files. Click on "Open Files" to load the target PDF files to the program. The locked PDF will be imported to this converter immediately from the location you select in the browse dialog box.
Note: If the PDF document has been encrypted with a password to open the document then you will need to input that password while importing the document into PDFelement Pro for Mac.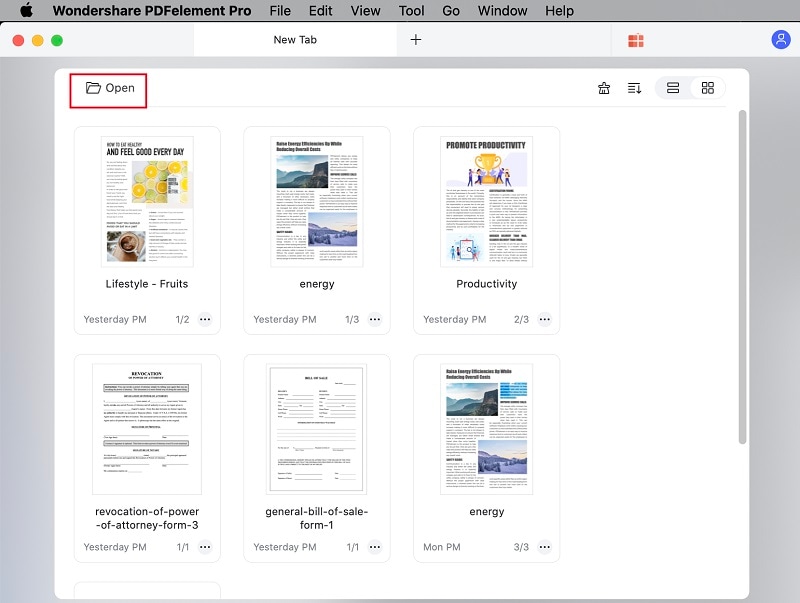 Step 3. Convert Secure PDF to Word and Copy Texts
Hit the "Convert" button on the toolbar. In the pop-up conversion window, you can enter the page range i.e. the number of pages you need to convert and so on by customizing the page range option on the window. Next step is to select the output location where the converted file will be saved. Ensure that the output folder is exactly what you want so that you save time.
Once everything is prepared, click the "Convert" button to start converting locked PDF to Word. As the PDF is converted, it will automatically remove all password permissions from the document and you will easily be able to copy a part or whole of the text.
By the way, you can find more PDF solutions here.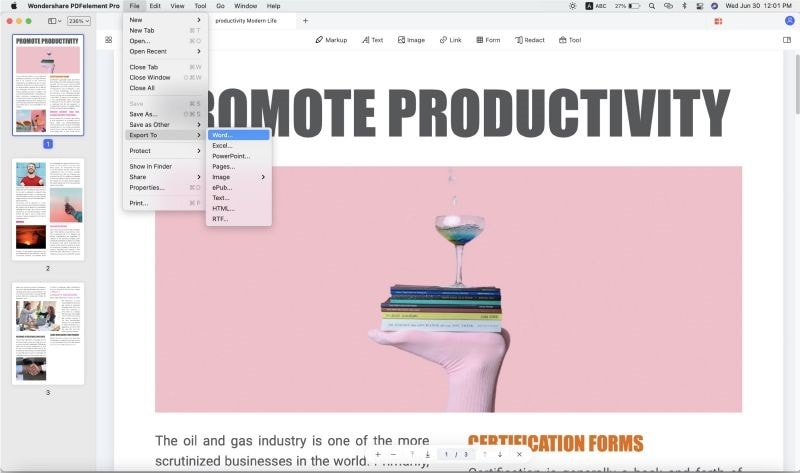 Why Choose PDFelement Pro for Mac:
It provides a smooth experience and an easy way to convert and copy text from password protected files. With its help, you are able to convert the protected PDF documents to multiple formats such as Microsoft Word, Excel, PowerPoint, EPUB, HTML, images and Plain Texts. This secured PDF to Word converter also comes with fast and accurate OCR technology, which lets you convert or edit scanned PDF files easily and quickly.
Edit PDF texts, images, links, graphics, pages with ease.
Convert PDF to Image, Word, Excel and other formats and batch convert multiple PDFs.
Create PDF from other formats and create PDF forms easily.
Easily add watermarks, signs, shapes and signiture to PDF files.
Combine multiple files into PDF and split PDF into several files.
---
Part 2. How to Copy Text from a Secured PDF on Windows
Similar to PDFelement Pro for Mac, a very good PDFelement Pro is also available that helps you edit more than one file at a time i.e. a collection of files can be edited at the same time through the software.
The software allows you to convert secured PDF files into multiple formats like MS Word, Excel, PowerPoint, HTML, Plain Text and Rich Text along with many others. By converting even a small segment of the PDF document you can easily unlock the whole PDF file which will grant you editing and printing permissions. Another great feature of this app is the inbuilt OCR technology which helps you edit scanned PDF documents through this app and it also comes in various languages such as Spanish, French and English to name a few.
Step 1. Import File and Select Output Format
Download and install PDFelement Pro for Windows on your computer. After launching the program, go on to the "Open" button and add the secured PDF file you want to open. Then click on the "Home" tab and click on "To Word". This implies that the format of the locked PDF file will be changed to Word through the software.
Note: If you are trying to convert a protected PDF document that asks for a password to open the document, then you need to first input the password and then convert the files.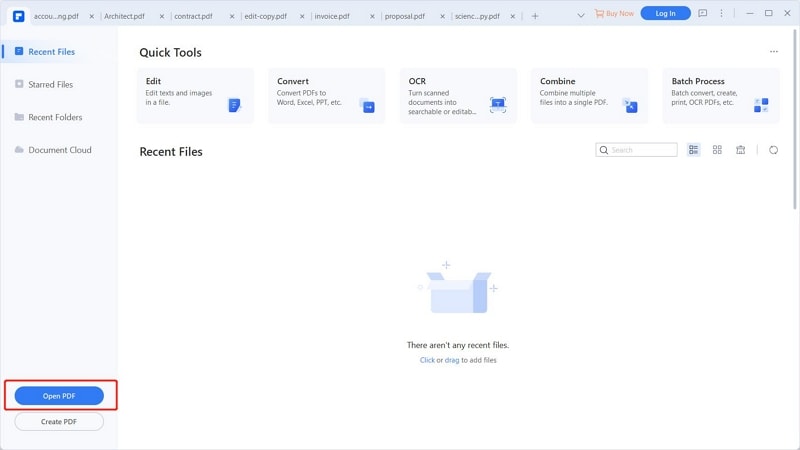 Step 2. Convert PDF File to Word and Copy Texts
Select the destination where you want to save the final file. Ensure that the destination selected is accurate so that you don't have any hassle later on. Once the output location has been selected, click on "Convert" button to start converting the PDF "to Word" format. Don't exit the application in between the process as it would automatically terminate the conversion process for the protected PDF document. After the conversion, you can copy texts from secured PDF without restrictions.
By the way, you can find more PDF solutions here.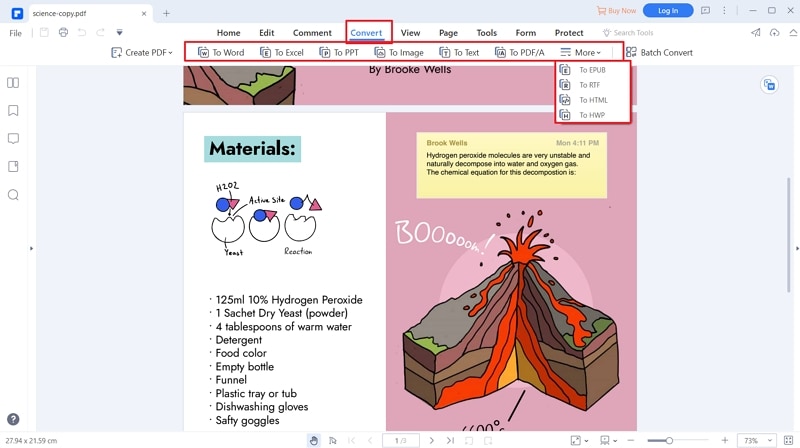 ---
Part 3. Tips for Copying Secured PDF
Follow the given tips to ensure an easy experience –
While saving the file (Mac OS and Windows), ensuring that the pathway to the destination (where you are saving the file) is exactly what you want so that you don't need to keep on searching for the file later on.
If your PDF has an open password and an editing permission (Windows) then you don't need to convert the file. Simply enter the open password and use the software to make the required edits and changes to the document.
Try not to operate two to three tabs or applications at once while using this software as it will reduce the functioning speed and hamper your experience.
Check out the 'Help' option of the software if you have any problem.