You may need to cut text from PDF file and paste it into another file, or simply remove it and replace it with something else. This is a handy feature since you do not have to edit the full text once more. If a certain part of your text feels like it should have sounded better, then you can simply change it by cutting it out and adding more. You may also want to paste it into another program, such as Word. In this article, you will learn how to cut text in PDF file with PDFelement Pro .
Way 1. The Best Way to Cut Text from PDF
When you want to cut text from PDF and replace it with better sentences or structure, you should consider PDFelement Pro. This is a versatile PDF tool and comes with a wide array of editing tools. With multiple PDF editing tools, you can easily cut and paste text from PDF. You have one of the most intuitive interfaces allowing you to work with ease. You will find it enjoyable to work with this tool since it is simple to understand. The power of the tool is comparable to Adobe Acrobat. You will be able to cut text and see it flow properly without spoiling the structure of your document.
Guide on How to Cut Text from PDF File
This professional PDF editor allows users to edit text content, image, pages, links, and other elements in PDF files. You can change the text font size, font color, and font style according to your needs. The steps below will show you how to cut and paste text from a PDF file.
Step 1. Import the PDF File
After you've downloaded and launched the program, you can drag and drop the selected PDF file into the program's user interface or use the "Open File" open and browse to the location of the PDF file and select it. All pages will be displayed properly for you to select the page where you want to cut text from.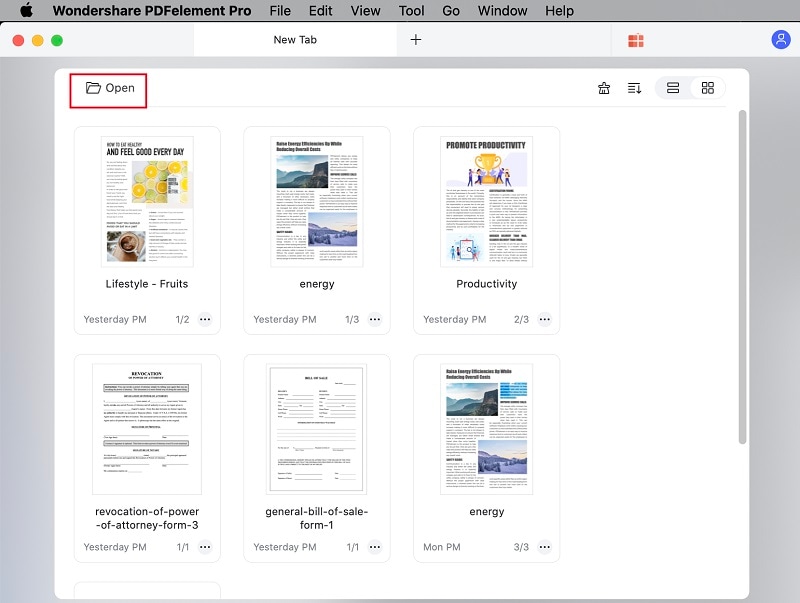 Step 2. Edit PDF File
You may need to change some of the content. This means you may go to the "Edit" icon and get access to all the editing features. You will be able to select text and change the font size, color and style; you may also change the document's formatting. If you buy the full editing feature, you will be able to do a lot of things, just like you edit your file using a word processor.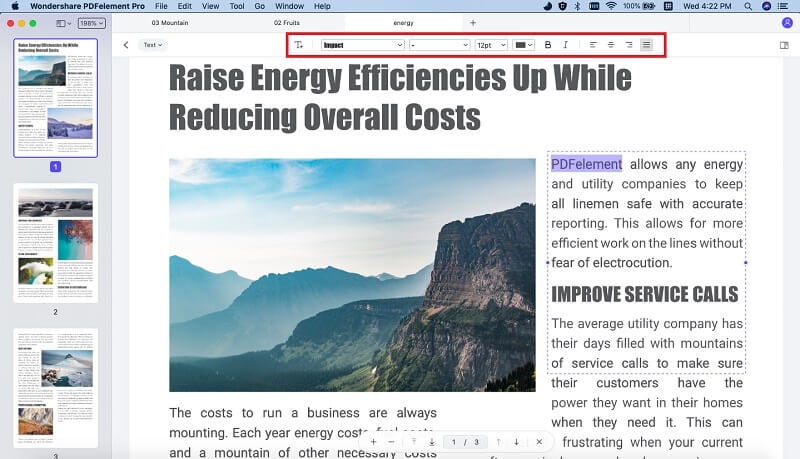 Step 3. Cut and Paste Text from PDF
There are times when you may need to cut and paste a sentence from a PDF file into another program. You can simply select the text that you want to cut and then right-click it and choose the "Cut" option from the drop-down list. You may also use the "Command+C" to cut text from the PDF. You may then paste it using "Command+V."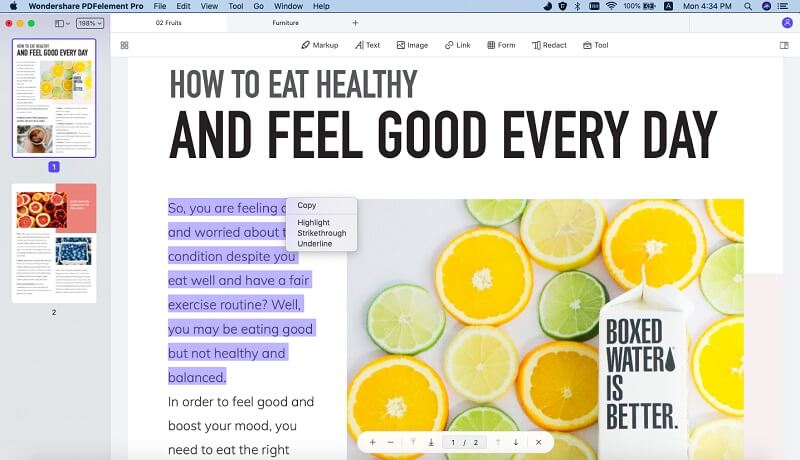 ---
Why Choose PDFelement Pro to Cut Text from PDF
PDFelement Pro is a powerful PDF editing tool. With this PDF editor, you can cut and paste text from PDF files, even if it is protected PDF files. The tool can be used to open a protected PDF file and cut text from it. The tool allows you to paste the text across to other programs. This is one of the reasons why it is so popular. It will also convert other files to PDF, and you can edit them and create a whole new PD document. Here are some of the great features of this tool.
The main features of PDFelement Pro
Edit PDF texts font easily. With multiple PDF editing tools, you can change the text font size, font color, and font style.
Using your imagination, you can now create your own PDF files right from the start. You will also be able to convert other files to PDF.
No more browsing sites looking for PDF forms to fill. You may now create your own right from the beginning.
For those who like seamless operation, this is a tool that will not confuse you. It has a great user interface layout.
You do not have to retype information found on the printed document. Simply scan them into PDF images, then OCR them and get instant digital versions of the same.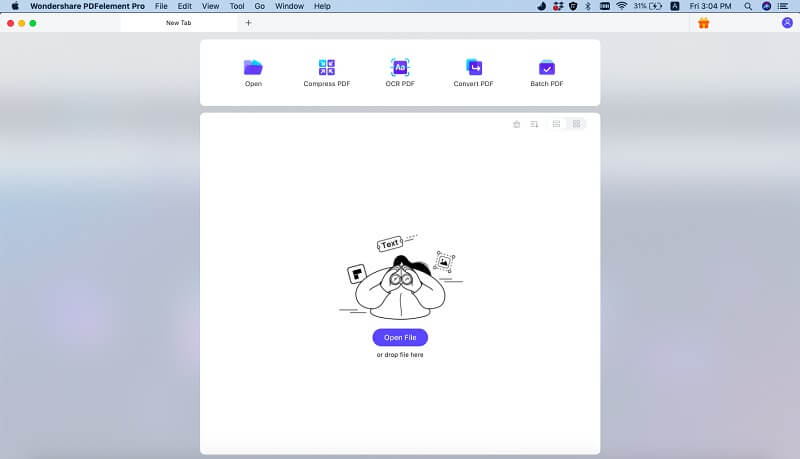 ---
Way 2. How to Cut Text from PDF Online with Smallpdf
You will find several online PDF editing tools that you can use to cut and paste text from PDF files. This time we will look at Smallpdf, a nifty small tool that will quickly cut text using the whiteout method. This online tool allows you to edit PDF files online for free. You can use this online tool to cut text from PDF files. Following the steps below, you will learn how to cut text from PDF online.
Step 1. Load the PDF File
Go to the Smallpdf home page and then drag the PDF file into the box provides. You may also click on "Choose File" and then look for it on your local drive.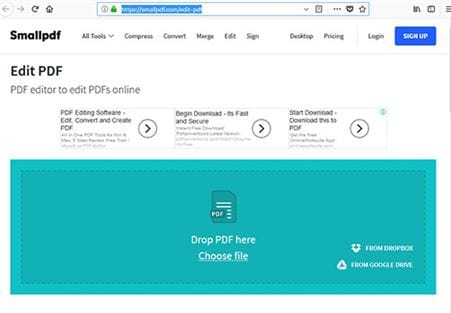 Step 2. Blank out or "Cut" the Desired Text in PDF
Use the "Draw Shape" tool to draw a blank box over the text that you want to cut out. It will automatically disappear since the box sits on top f the existing text. Make sure that the fill for the shape is set at "White."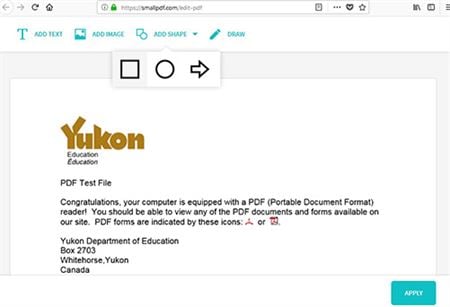 Step 3. Add the Text that you needed
You may now use the text tool to add the text that you wanted. When you are finished, click on "Apply," and changes will be saved, and you can now download the file.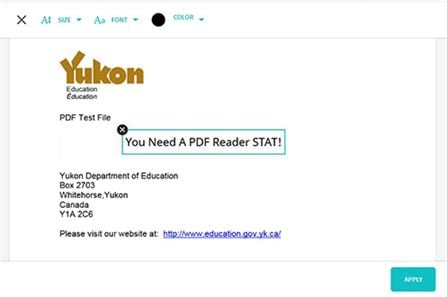 Note: Online PDF tools may let the users edit their PDF files online, but for further features to manage PDF files and security of the PDF document, users should consider using professional PDF files to work with the important PDF files.
---
Way 3. How to Cut Text from PDF using Adobe Acrobat
You may come across a text which you do not want in your PDF document. The best way to get rid of it is not to retype the entire narrative but to cut out the unwanted part. Here is how you go about it using Adobe Acrobat to cut and paste text from PDF. As the most famous PDF editor, Adobe provides users multiple editing tools to edit their PDF documents.
Step 1. Start Adobe Acrobat
Start Adobe Acrobat, and then open the file that you want to edit.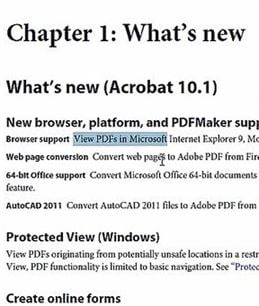 Step 2. Go to the Tools Sidebar
At the top of the page, you will see the tools button. Click on it to display a new sidebar. Now click on "Content Editing" so as to expand this sidebar followed by "Edit Text & Images." You will see all the editable text outlined.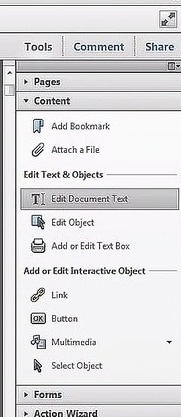 Step 3. Select Text in PDF
In the normal way, use the cursor to select the text that you want to edit. The text will be highlighted.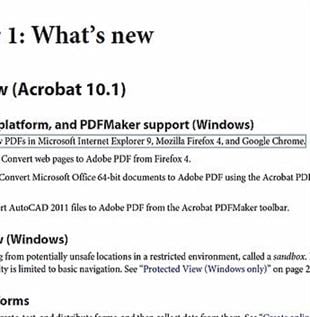 Step 4. Cut the Highlighted Text
Now you can cut out the text that you do not need. Simply right-click on the highlighted text and then click on "Cut" in order to cut out the text.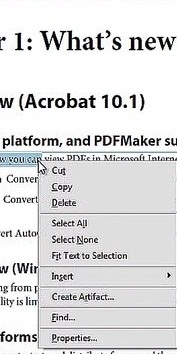 Conclusion and Recommendation: You may need to cut out text parts of your PDF documents so they flow better. When writing, it is only after reading the document twice or thrice that you start seeing room for improvement. This means that you need to be able to cut out the bad sentences and replace them without having to retype the whole document. It is because of this that you are able to cut out text using various tools. Adobe Acrobat can help you to edit PDF documents, but the price of the program is high for users. PDFelement Pro is the best desktop solution that has powerful yet affordable PDF editing features. You may use these to edit your document.