If you are struggling with finding a method to easily delete text from PDF on Windows, there are a few tips that might get you going. It is quite troubling not being able to make the necessary changes in your documents and that is exactly why you should learn how to efficiently transform their content. There is a misconception regarding this topic saying that you cannot edit PDF content without lots of complicated and time-consuming steps. Well, now you should know it's time to make your work easier than ever with the help of handily built programs and step-by-step guides. Doesn't it sound convenient?
Method 1. Directly Delete Text in PDF
PDFelement Pro for Windows - The Best PDF Editor to Delete Text in PDF
One of the most appropriate options for you would be to get PDFelement Pro for your personal computer. It is compatible with Windows 10/8/7/Vista/XP and it will help you get rid of all the PDF editing problems you might encounter. Besides simply editing text using the formatting style you prefer and the fonts you didn't expected to be available for a PDF, you can also edit images by inserting them into the document and crop or rotate them after your own will.
Here are some key features of this software:
Editing text and images in PDF
Optical Character Recognition in case your documents are scanned
Editing each page (inserting, replacing or deleting page by page)
Converting (to any format wanted) and creating PDFs from scratch
Filling in PDF forms
Organizing PDFs (with adding bookmarks, numbering and user permission)
Batch processing and many more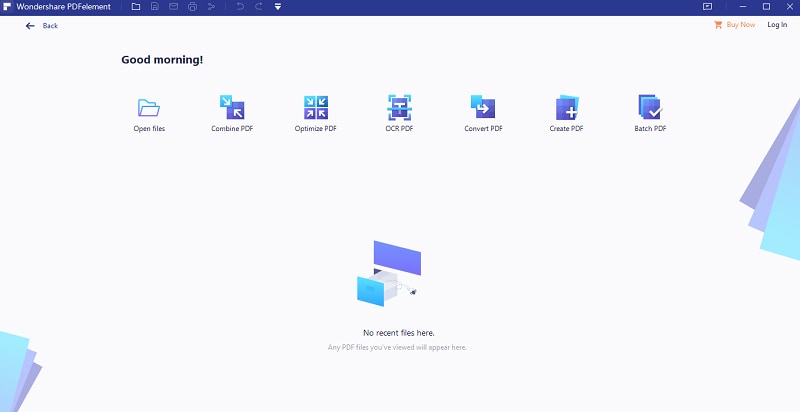 ---
Steps to Delete Text from PDF Files
Is deleting text what totally caught your attention? If so, here's a guide to help you make good use of this function:
Step 1. Load PDF Files to The PDF Editor
Open up the PDF file you want to modify with the iSkysoft program after the installation. This is done by simply clicking Open File in the bottom left corner of the interface or drag and drop the desired file to the program.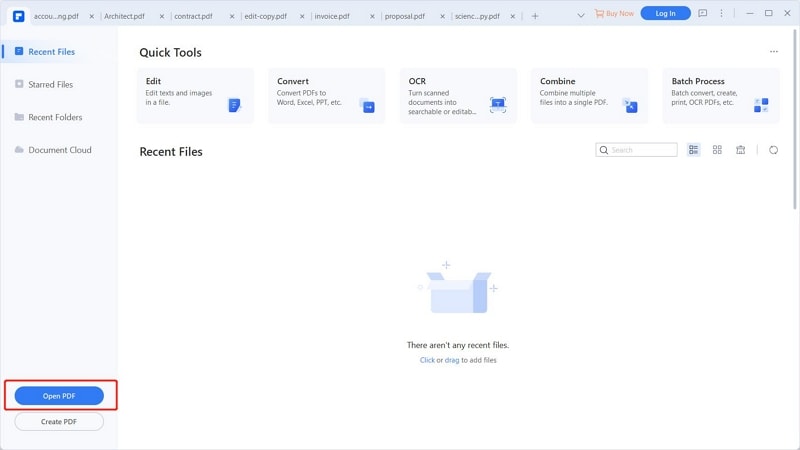 Step 2. Start Deleting Text from PDF
Once the file is open you can start editing text. First thing first, click "Edit" in the left corner of the toolbar and then you can start editing text or image in your PDF files. Select the block of text you want to change. You can also just delete the text sentence by sentence. Then right click the mouse and choose the "Delete" option. After you make the desired changes do not forget to hit the Save button.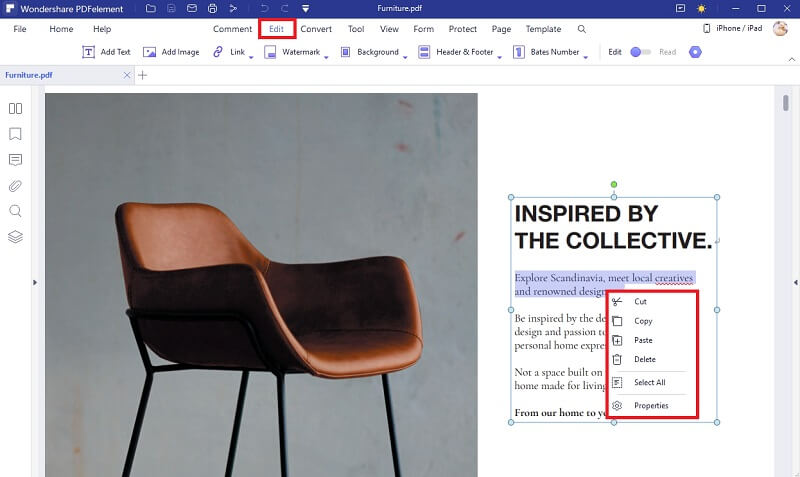 ---
Method 2. Convert PDF to Word to Delete Text from PDF
There is another way to delete items in PDF documents. You can convert PDF to Word and delete the text in Word Format. To accomplish this, PDFelement Pro will help you. Either you want your PDF to become a Word Document, an Image, a PowerPoint file, an Excel one or any other format, this is the solution for you. You don't know how to do it? Keep reading and you'll find out.
Step 1. Import Files to iSkysoft PDF Editor
Firstly, you'll have to upload your file to iSkysoft PDF editor by just clicking Convert PDF or by dragging and dropping the specific file to the program window in the free area
Step 2. Start PDF to Word Conversion
After importing your file, you'll need to select the output format you desire. For example, if you are willing to do from .pdf to .doc you'll have to select To Word as the final output. Don't forget to select the page range you want to convert. Once you're all set up, click Convert and you'll have your editable file in no time.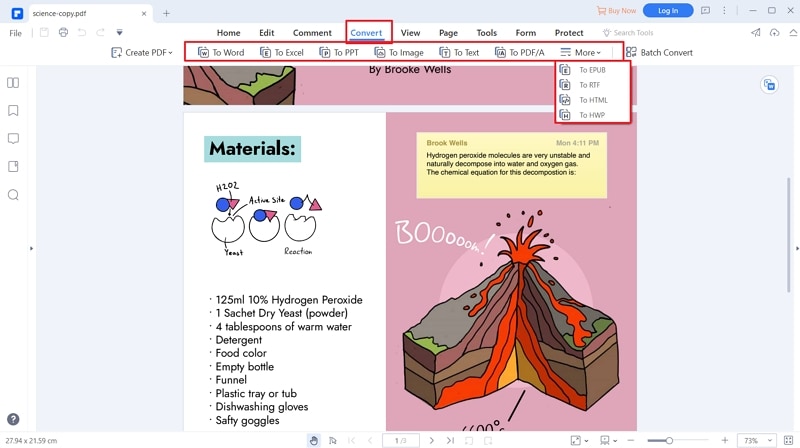 ---
Method 3. Redact PDF Texts
If you want to hide some information in your PDF files, you can also choose to redact PDF texts. iSkysoft has all the features you'll need regarding editing, converting and redacting PDF files. Redaction went from a complicated task to manage to an efficient way to deal with changes you need to make. This feature lets you modify text and images simultaneously. Uploading your PDF to iSkysoft will grant you full control over your file. Also, if the files you are willing to edit are scanned, the OCR function of the software will allow you to edit the text itself without any issue. There are two big steps you'll want to follow:
Step 1. Import PDF file for Redaction
Make sure iSkysoft is open and import your file to its interface. Then navigate to Click Mark for Redaction to begin redacting it.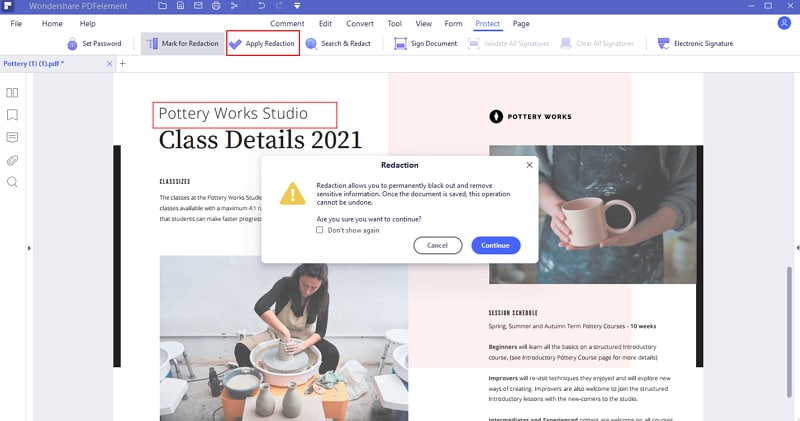 Step 2. Apply PDF Redaction to delete PDF Text
Once you are set, start changing text by clicking Properties in the list on the right side of the Program.