With the modern paperless world, PDF files are becoming extremely important. Whether it is academic, financial, or business documents, countless PDF files are shared electronically every single day. To make paperless transactions an inch away from the real paper documentation, scores of people utilize comment features. One such feature is draw lines on PDF. But how do you draw lines in a PDF? Well, it is not a rocket-science task. With the right PDF tool, you can draw lines on PDF without the need to fork out a lot of cash to hire a professional. In this article, we are going to take you through a complete guide on how to draw lines on PDF with PDFelement Pro like never before.
How to Draw A Line in PDF
Step1: Open a PDF in PDFelement
The first step is to launch PDFelement on your device to access the primary window. From the icons displayed in the primary interface, click the "Open Files" icon and the file explorer window shall pop up. Look for the PDF file that you want to draw lines, select it, and click the "Open" button to upload it to PDFelement.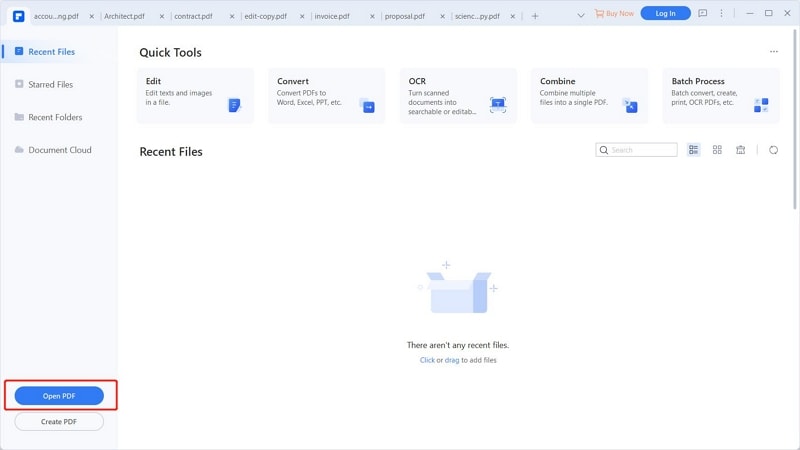 Step 2: Draw lines to PDF
When the PDF file is successfully loaded, navigate to the toolbar and click the "Comment" tab. Upon clicking, you should see a variety of Comment tools just below the toolbar. To get the "Line" tool, simply click the "Cloud" drop-down icon and pick it from the respective drop-down list. Now go to the PDF file then click the start point followed by the endpoint while holding the "Shift" key. A straight line will be drawn between these two points.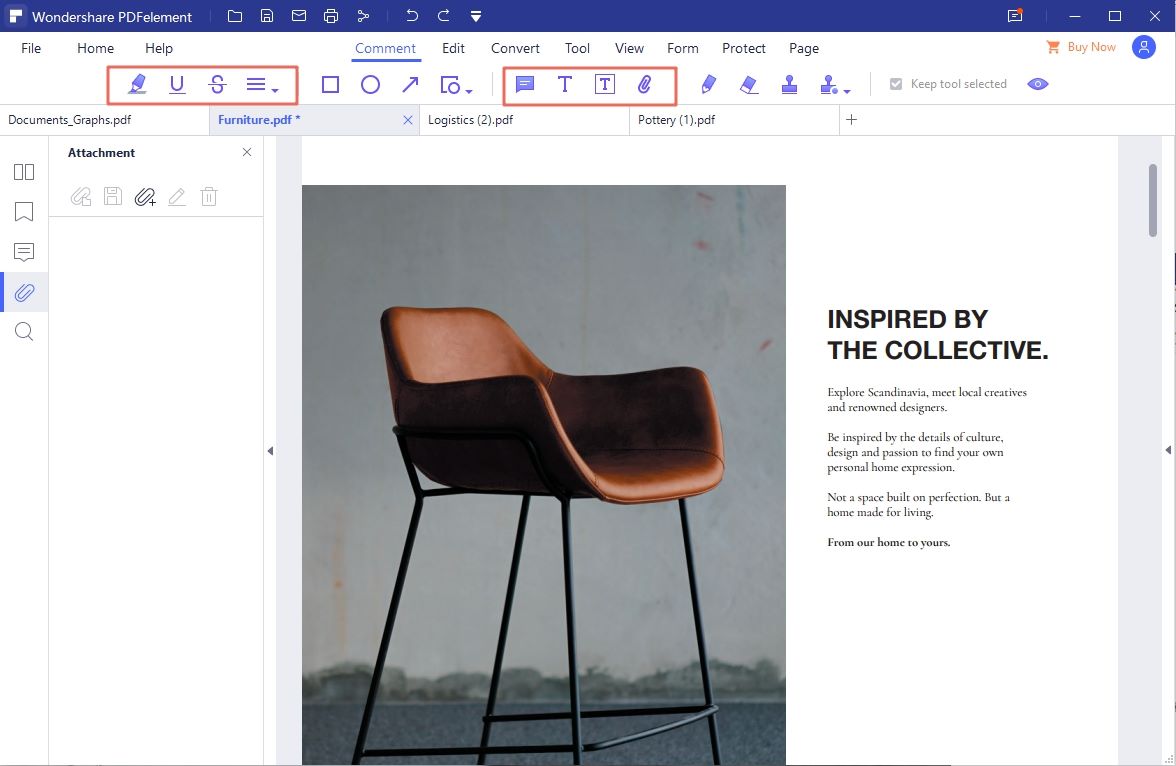 Step 3: Choose Properties
Once you have drawn the line, you can customize it to suit your needs. If you want to add notes, simply right-click and add notes from the subsequent dialogue box. To select properties, first right-click the line and choose the "Properties" option. You should now enter the "Properties" panel. Here, enter desired information and also choose the desired appearances. If you want to make these properties your default settings, just click the "Set as Default" button.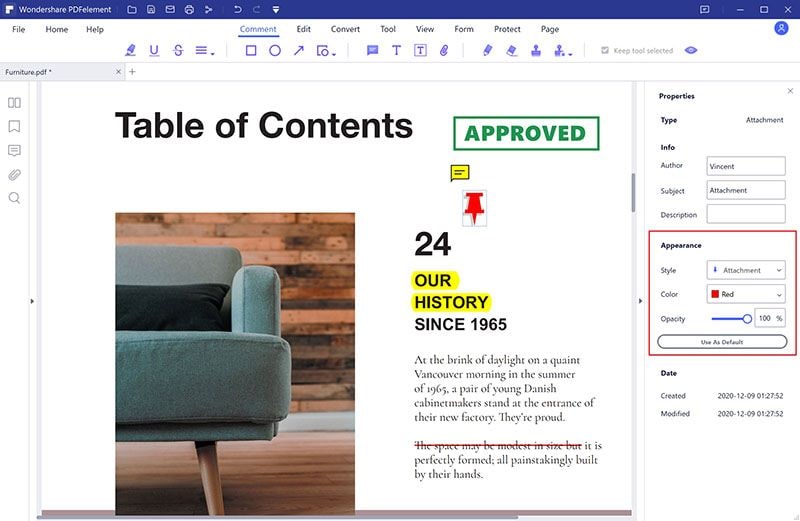 Step 4: Save the PDF Changes
Once satisfied with the changes you have made, go to "File"> "Save" to save your changes.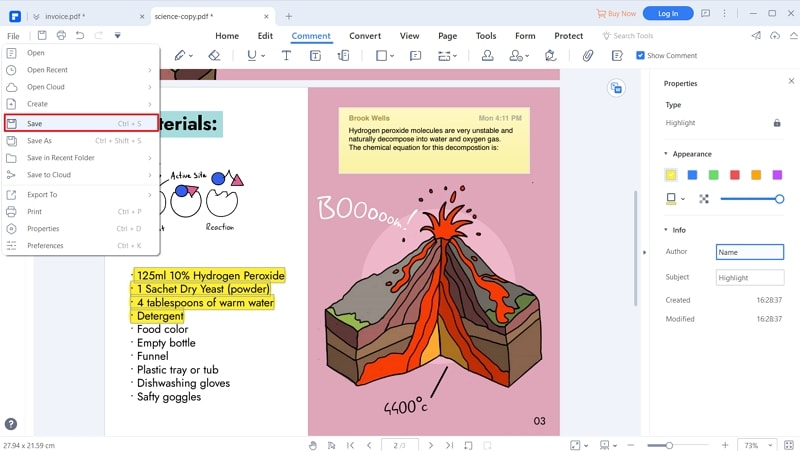 ---
Steps to Draw A Line in Adobe Acrobat Pro DC
Adobe Acrobat Pro DC is one of the most popular PDF solutions tools that allows users to draw a PDF line. With this program, you can draw desired lines and shapes, edit them, and access the properties panel to choose your desired properties. Besides lines, Adobe Acrobat Pro DC supports other annotation features like highlight, draw shapes, add comments, and sticky notes among others.
Step 1. Start by opening the PDF file with Adobe Acrobat Pro DC.
Step 2. When the PDF file is loaded successfully, proceed to the "Tools" section and select the "Comment" option.
Step 3. You now need to select the drawing markup tools. Just click the "Drawing Tools" drop-down icon, and you should see a list of drawing tools such as line, arrow, rectangle, oval, and text callout among others. Because we want to draw a line, ignore other tools and select the "Line" drawing tool.
Step 4. Now move to the PDF location where you want to draw a line and click to begin drawing. Drag the line and click at the target endpoint to complete a line. Release the cursor and repeat the same for other lines. You can press Ctrl+ E to enter the properties window. Here, set the desired line properties like width and color.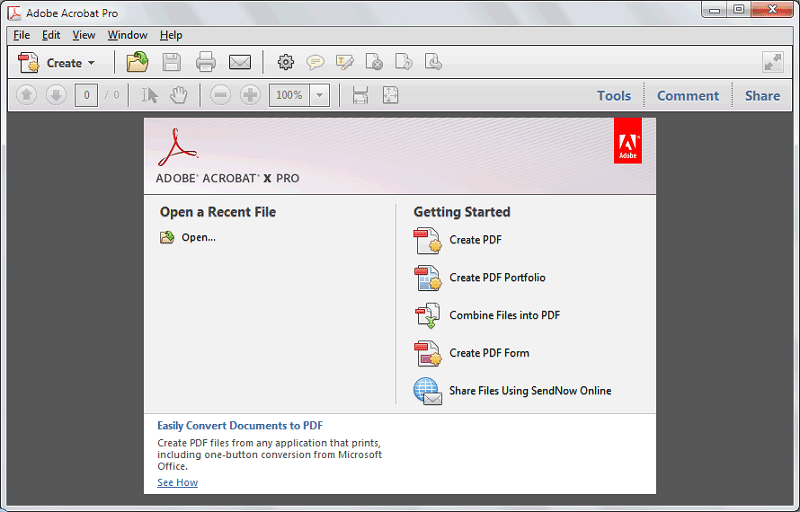 ---
The Best Tool to Draw Lines on PDF
While Adobe Acrobat Pro DC is a good tool for drawing lines, some obvious drawbacks chase plenty of potential users. One such major issue is the cost. The subscription is expensive and can drain you financially compared with other top-notch same-purpose tools. Also, users experience a steep navigation curve because most of its processes are lengthy. Fortunately, you don't have to worry because PDFelement is available and suitable for everyone. PDFelement is a powerful all-in-one PDF software that also makes it seamless and error-free for users to draw lines and shapes on PDF.
This program offers a variety of tools that take your PDF experience to another level. With PDFelement, you can create, convert, print, read, annotate, protect, share, organize, compress, and perform OCR on PDF files with ease. The good thing with PDF is that it is pocket-friendly to everyone. You simply pick a package that suits your need and get started. It is also fast, compatible with various devices and operating systems, and is also easy to use.