You might not be aware of the Mac OS X's "Preview" application help users do more than just basic editing with a PDF document. Though it might have limited editing features, the application certainly delivers great output. Apart from the functions of adding or deleting text, pages and combining files, the "Preview" application offers the convenience of signing documents virtually, fill in forms as well as editing image files. And you can also how to edit PDF in Preview with PDFelement Pro.
Part 1. How to Edit PDF with Preview
Step 1. Open your PDF File in Preview
By default, a double click on a PDF file should open the document in the "Preview" application. If this does not work, you can try by right-clicking a file and then select "Open With > Preview (Default)".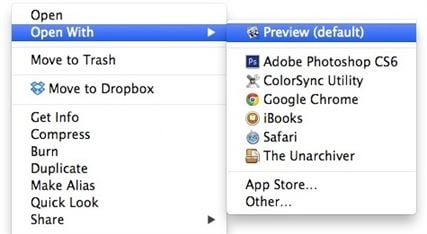 Step 2. Enable Editing Functions
By default, when an image is opened with Preview, a Toolbar will automatically be visible at the top of the window of the application. To start editing, click on the Edit button in the Toolbar and this will enable the editing functions.
Choose your editing tools accordingly and edit away. You can use the "Selection" tool to grab an image, add shapes, lines and texts, as well as adjusting the size and colors of the document. You will also have the option to fill in forms and add in your signature.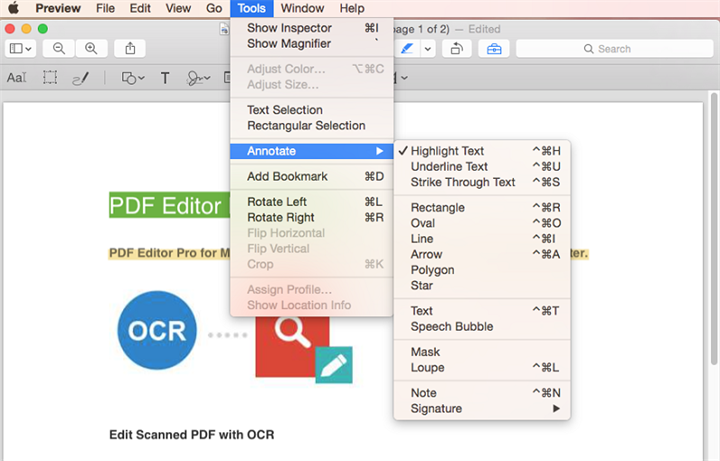 ---
Part 2. How to Edit PDF on Mac with Alternative to Preview
With the help of PDFelement Pro, you can easily edit your PDF files. This tool provides multiple editing tools, so that you can edit PDF texts, images and other elements on Mac in a few simple steps. Following the steps below to edit your PDF files according to your needs.
Step 1. Open the File for Editing
First of all, import the file you would like to edit. You are able to do this by clicking on the "Open File" button and browse through the file and select it.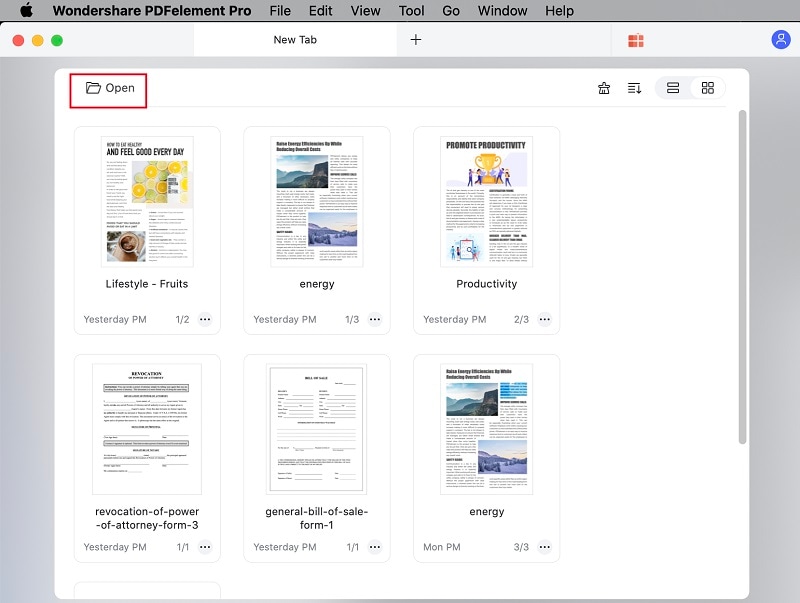 Step 2. Perform the Necessary Editing
Next, you can fix your document easily by clicking on the "Edit" button. After you have opened the "Edit" tab, you will find many options for editing PDFs. You can choose the right tool according to your own needs.
You can click on the "Add Text" button to add text in the document or you can double click on the area that you wish to edit and you can start editing your document from there.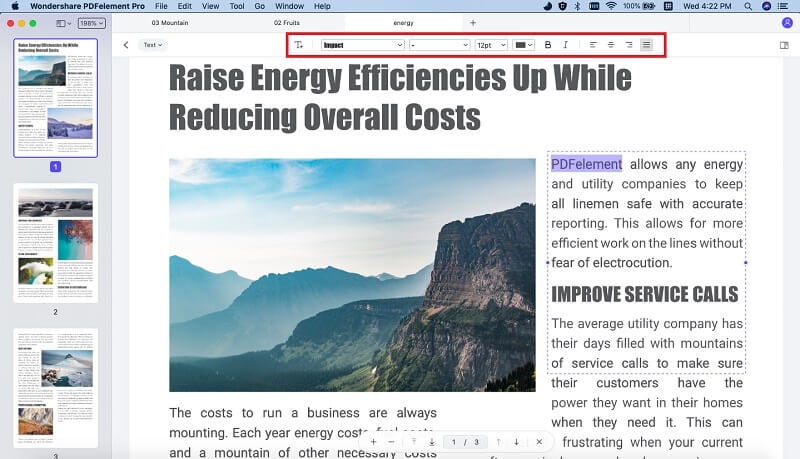 Step 3. File Annotations (Optional)
You can add any annotations to your PDF file as well. Choose from various functions like adding clouds, text box, or draw freely on a file by selecting them under the "Comment" functions.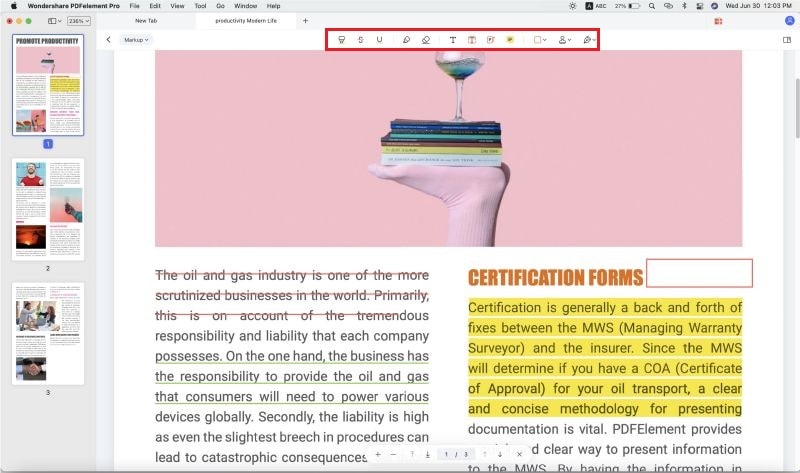 Step 4. Perform File Conversion (Optional)
You can definitely choose to convert your PDF file into a Word or other types of file if you feel that will help you reuse the contents of the PDF file better. You can initiate the conversion process by either choosing the "Convert" button which is located under Toolbar. Follow the instructions that the next windows would request. You will be required to choose a file format, specify the output destination and last but not least, to click on the "Convert" button to start the process.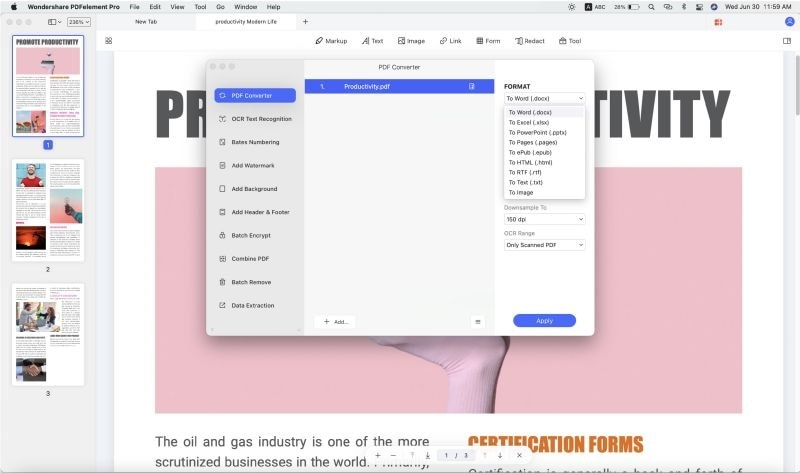 ---
PDFelement Pro - The Best Preview Alternatives for Editing PDFs
You deal with a number of PDF documents in your day to day life and you wish that there is a PDF editor that can make your life easier. Fret not, PDFelement Pro can certainly offer you the convenience of editing with a few simple clicks. You are also able to add sticky notes or draw on a document.
Crafted with ease of use in mind, this PDF editor is certainly a winner in converting scanned documents, creating PDFs as well as the great function of Optical Character Recognition (OCR). You can protect your document's confidentiality by adding password for opening, editing or printing actions.
Why Choose This PDF Editor:
Easily edit PDF texts, graphics, links, watermarks and other element with multiple editing tools.
Add an image to your PDF easily and rotate the images in your PDF files as your needs.
Mark up and annotate PDF files with multiple markup tools.
Convert PDF to images, Word, Excel, PPT, EPUB and convert multiple PDFs in batch.
Edit and convert scanned PDF files with advanced OCR feature in a simple steps.