Portable document editing on iPad is maximized by apps that let users review, sign, fill and edit files in PDF format, bringing productivity and portability to a whole new level. With mobile computing devices like iPads, users can do editing anywhere and anytime without the need for bulky computers. The popularity of iPad for professional and student use has attracted several developers that offer a number of solutions to edit PDF on iPad, providing a wider range of options.
The 3 Recommended iPad PDF Editor
1. PDF Expert
PDF Expert is an essential application for storing, reading, annotating and signing PDFs. Fill out PDF form in a breeze! Strike out, highlight or draw with your finger. With smart zoom and intelligent snapping, you can edit PDF files with unparalleled ease. It even offers Night/Sepia/Day reading modes for a better reading experience in various lighting situations. Exactly what every user needs and wants when working on a number of important documents.
Known Issues and Limitations
The software is pretty pricey.
Some function buttons are not easily visible and would require familiarity and expertise on the software to be maximized.
No upgrade path for existing users. Users therefore need to download and install the new version after removing the old one which is pretty much an old school and not to mention inconvenient method.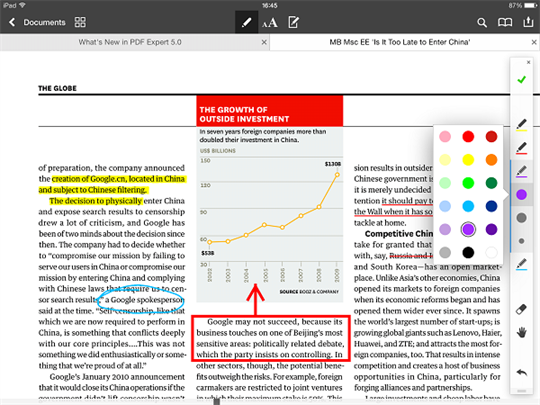 ---
2. GoodReader
GoodReader is designed for iPhone, iPod touch and iPad to be able to read books, maps, pictures and movies virtually anywhere. Users can also use lines, arrows, freehand drawings, typewriter text boxes and sticky notes in marking up PDF files. Besides reading, you can also sync the files with remote folders using different servers. Password offers added security for the file, ensuring that important documents are not being edited unnecessarily.
Known Issues and Limitations
Lag in turning to the next page, especially when flipping heavy pages containing graphics.
New features becomes challenging for long-time users. Change for the better is always good but an overhaul of the UI poses a serious problem for existing users who are already familiar with the interface.
PDF's 3D, audio and video contents are not supported. PDF layers and fillable forms are not supported at this time.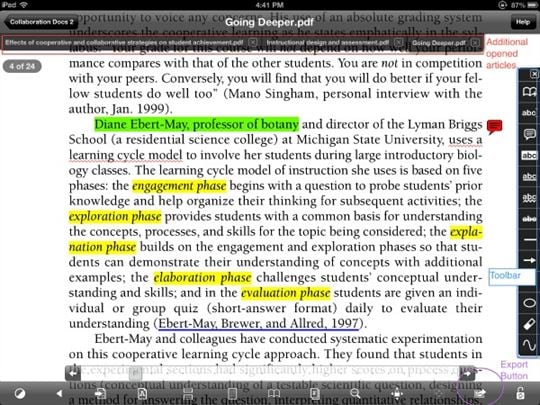 ---
3. PDFpen
PDFpen's strong import and export options come in handy in managing media library. The drag-and-drop feature provides an easier method to add text, lines, boxes, arrows and camera rolls among others. PDFpen 2 supports palm and wrist protection. Syncing with iCloud and Dropbox to store and retrieve documents saved on the cyberspace making the app ideal for people working together for a project
Known Issues and Limitations
Limited organization options make it hard when managing several files.
Costs more than the other iPad PDF software.
The software performance is inconsistent.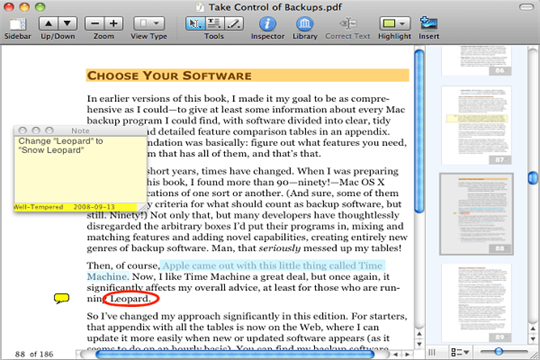 ---
Features

PDF Expert

GoodReader

PDFpen

Price
USD 9.99
USD 4.99
USD 19.99
System Requirement
iOS version 6.0 or later
iOS version 6.0 or later
iOS version 8
Key Features

Excellent file manager feature works with multiple file sources
Review mode allows users to edit a document in a MS Word like interface
Excellent annotation features

Supports RAR 5 archives
Online sync works with a number of cloud servers
Top of the line annotation and editing features
Sync option to do individual file or folder sync allows better file management
Text search feature

Synchronizes with iCloud on top of other cloud storing services, taking advantage of iOS features
Multiple level of password security
Flatten annotations when exporting files allows better viewing and minimizes line errors when opening the file from another platform
Supports pressure sensitive and Bluetooth stylus
---
Recommendation: PDFelement - The Best Desktop PDF Editor
PDFelement Pro is a high recommended desktop PDF editor. It provides you with powerful and useful PDf editing tools, helping you to edit PDF files easily.
Why Choose This PDF Editor:
Simply edit PDF like on Microsoft Office files.
Convert, create, protect, and sign PDF.
Easily fill and create PDF forms.
OCR scanned PDF files.
Share or send PDF without hassle.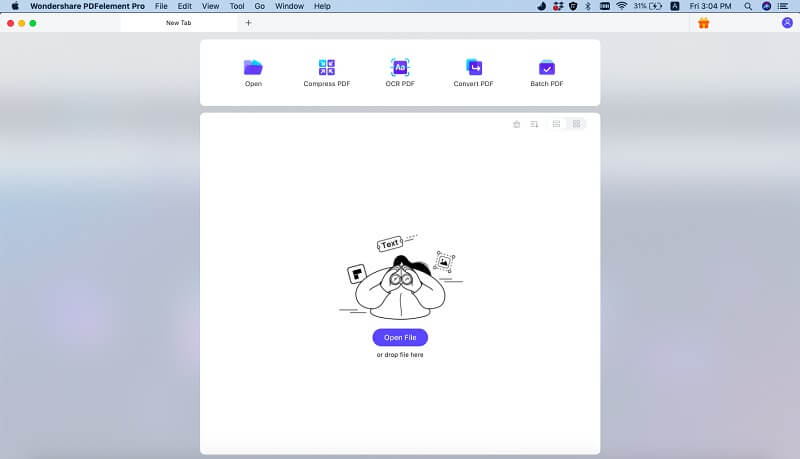 For the most part, all PDF editors offer almost similar features and functions. Each has the ability to read, highlight, add text and annotation, fill out forms, re-order and merge documents, organize files and sync PDF documents between different devices. Nonetheless, the software differs in terms of performance, reliability, usability and consistency.
Since each has its own pros and cons, choosing the best PDF editor for iPad depends on one's personal preference and level of comfort. While the price is definitely a major factor to consider, reading reviews can help you compare the product. Factor in the availability of support extended by the manufacturers to its users, too. Finally, a developer who takes the time to get user feedback is also a promising indication of potential enhancements and improvements in the future.