To edit PDF text in Adobe Acrobat is fairly simple, there are ways to go about it. However, it can be a little complicated for someone who has never used it before. Plus, a lot of the options, like editing and annotating text, doesn't appear by default. You will have to purchase a subscription with Adobe in order to be able to use them.
You might have tried looking for an alternative before. There are a couple online pdf editors out there, that allow you to edit PDF text. Those don't require much outside of uploading the PDF file to their website. However, it's always best to have an actual PDF editor that you can download and install to use offline and has all the same capabilities, if not more, that Adobe Acrobat has.
Part 1. How to Edit PDF Text in Adobe Acrobat Alternative
If you are looking for a good alternative to Adobe Acrobat, that has multiple PDF editing tools to help you edit PDF texts and also easy to use, I suggest giving PDFelement Pro a try. With this PDF editor you can edit text in PDF, rotate PDF images and edit pages in PDF files easily. This PDF professional PDF editor will help you to add text-box to PDF files, to change font size and font style of the text content in PDF documents with ease. There are a lot of things that can be done involving the editing of PDF text.
How to Edit PDF Text in Acrobat Alternative
Step 1. Import PDF to the PDF Editor
Once it has been installed, launch the program in other to begin. You're going to have import the PDF file into the program, which is very simple. All you have to do is to click on the 'Open File' button, this will then prompt you to locate the PDF file that you want to edit.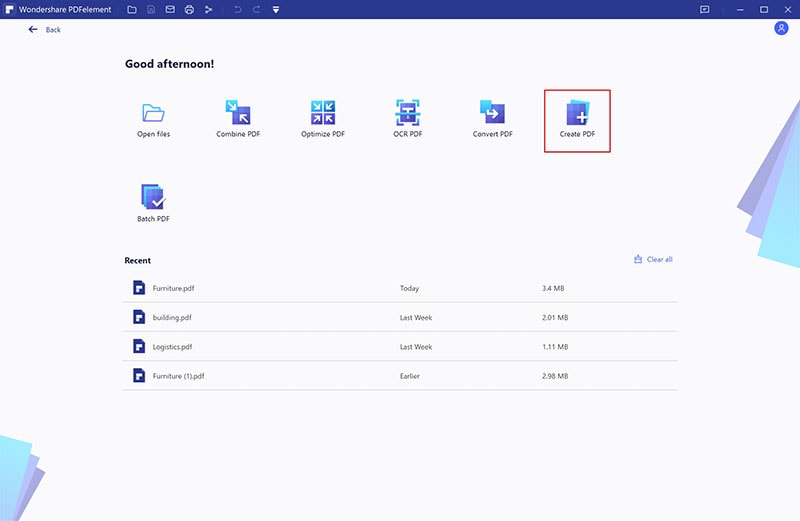 Step 2. Edit PDF Text
Once the file has been imported, you will be able to see the editable text outline. All you have to do is click on the 'Edit' button and move the cursor to select the text to be able to edit. A toolbar will pop-up that will allow you to edit the text in a couple of different ways. Things like changing the font, size, color, italicizing, bolding, underlining, and so much more.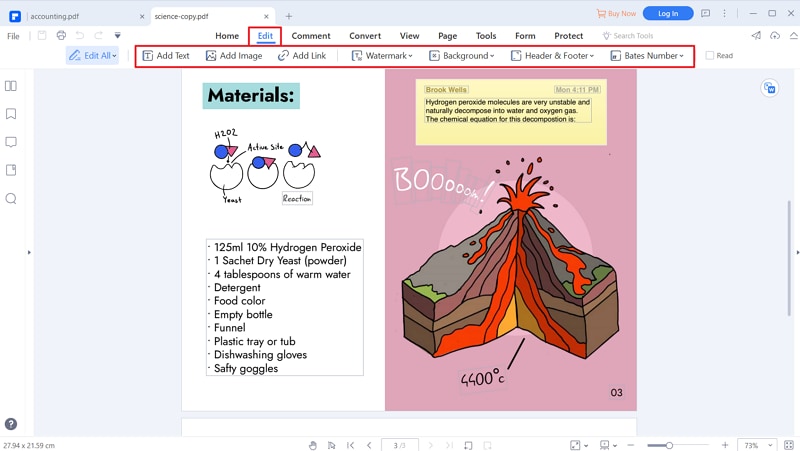 Add tex-box to PDF: Under the 'Edit' tab, you can click on the 'Add Text' button. Then you can move the cursor to add text-box to PDF files with ease. Then you can enter the text content you wanted.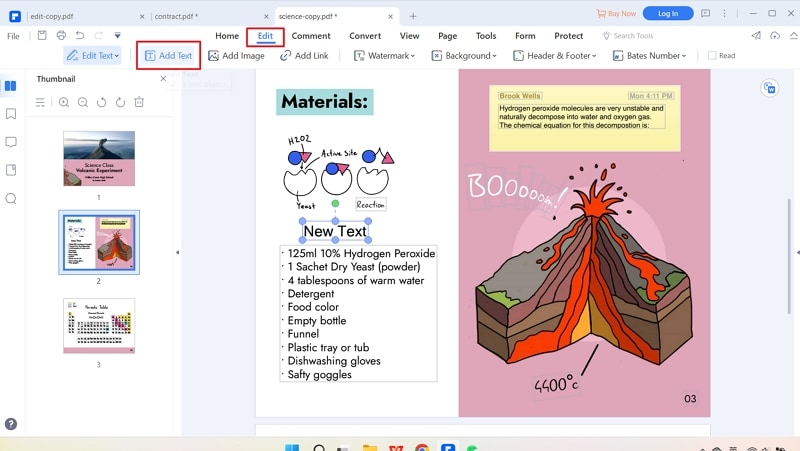 Edit PDF font size: To edit PDF font size, you can easily move the cursor to select the text content and click on the 'Number box' to change the font size according to your needs.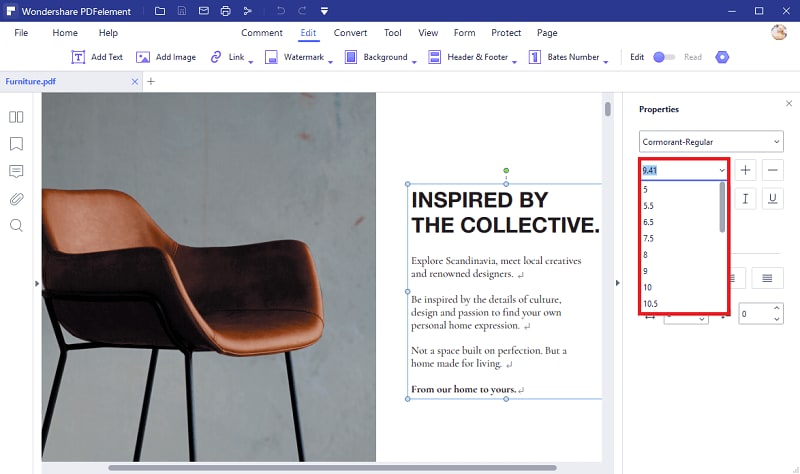 Edit PDF font style: This PDF editor also allows you to change PDF font style according to your demand. After you've selected the text content, you will get a pop up window and you can click on the 'Font Style' box to open the drop down list and select the font style you needed.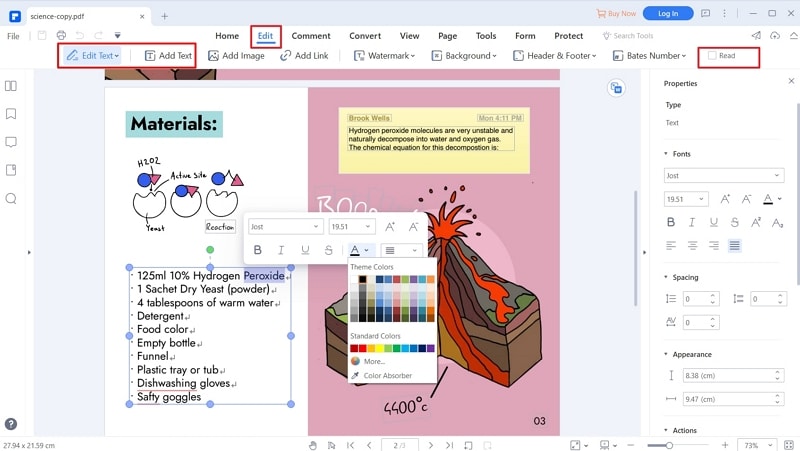 Edit PDF font color: Sometimes, you may want to change the font color of the text contents to make the important information stand out. Now you can use this PDF editor to achieve this goal. Click on the 'T' icon on the pop up window or on the 'Properties' menu on the right side of the main interface. You can choose the color from the list or customize the color by clicking on the 'More Colors' button.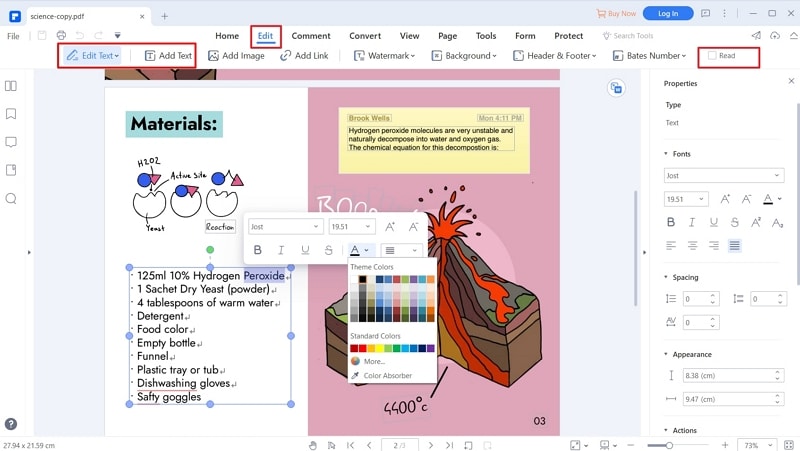 Step 3. Annotate/Markup PDF Files
In order to annotate, click on the 'Comment' tab, and then you will find many PDF annotation tools. Next up, all you have to do is to click on the 'Note' button and place the 'Note' icon to the text part you would like to comment on. A pop-up box will open up asking you to leave your comment. It will record not only your name but also the date and time that you made said comment. This will also highlight the text automatically and add a little thought bubble icon on top of the text. If you hover over the now highlighted text, the comment will now appear and can be read by anyone who has access to the PDF.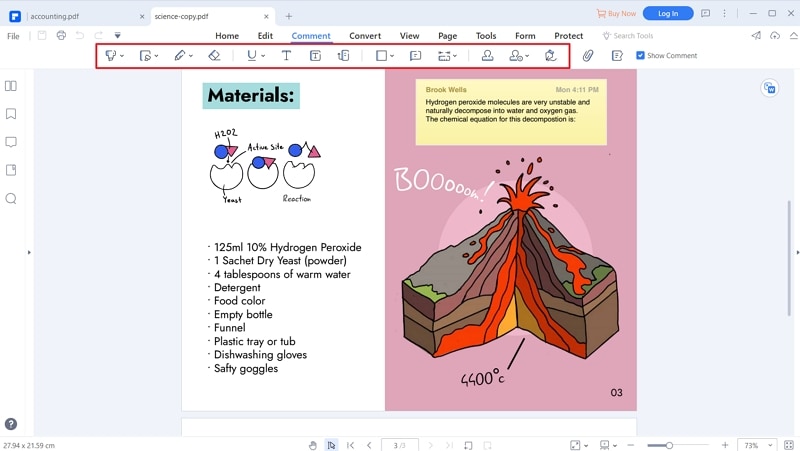 Step 4. Save PDF Files
Edit the PDF text as much as you want. When you are done, you can save it. In order to do that, you have to click 'File'. The screen will change, and you'll see the 'Save' or 'Save as' options. There are other options as well that will allow you to convert and or optimize the PDF. However, if you would just like to save it as a regular PDF document, all you have to do is click 'Save'. This will open up a windows pop-up that will prompt you to save the file.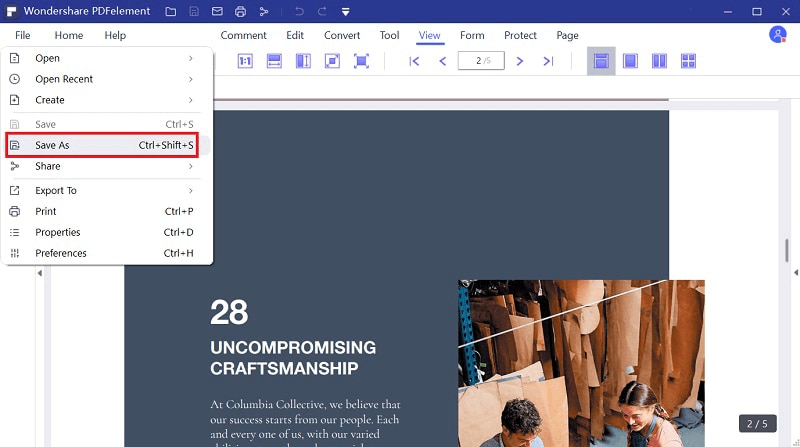 ---
Why Choose PDFelement Pro to Edit PDF Text
With PDFelement Pro, you not only can edit PDF texts, but also edit PDF images, links, pages and other elements. Advanced OCR feature enables you to edit and convert scanned PDF files easily.
Main features of PDFelement Pro:
Easy rotate, crop, flip and replace images in PDF files.
Adjust PDF texts by changing: font, size, color, etc.
Markup and or Annotate PDF documents with multiple PDF annotation tools.
Convert a PDF file into your desired formats: Word, Excel, Powerpoint, Images, etc.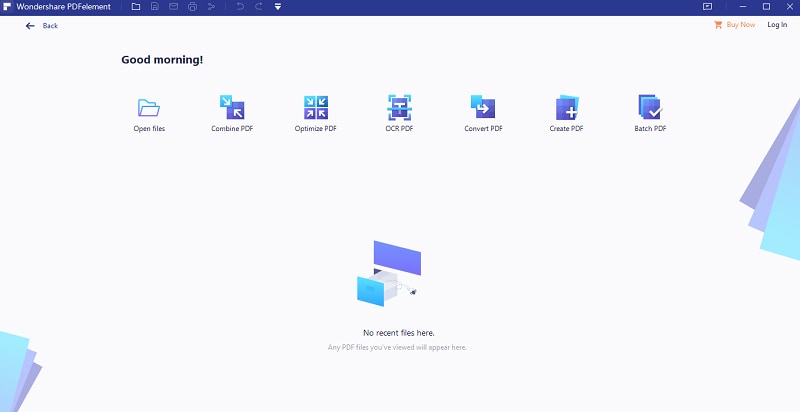 ---
Part 2. How to Edit PDF Text in Adobe Acrobat
Adobe Acrobat can be the another choice to edit PDF texts easily. Most of the users downloads and use Adobe Acrobat to edit PDF files. Follow the steps below, you can easily edit PDF text with Adobe.
Step 1. Install and Launch Adobe Acrobat
As mentioned, you are able to edit PDF text with Adobe Acrobat. Once you've installed the program on your computer, all you have to do is import the PDF into Adobe Acrobat and you will now be able to view the PDF.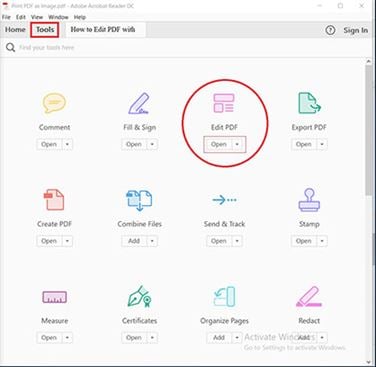 Step 2. Edit PDF Text in Acrobat
In order to be able to edit, you're going to have to open the Edit tools option. To do that, click the 'Tools' tab. You will see an Edit PDF option. If you have not signed up for a prescription, just press 'Open' and 'Add'. This will send you over to their available licenses, which you can purchase. Doing so will allow you to edit the PDF text with Adobe Acrobat.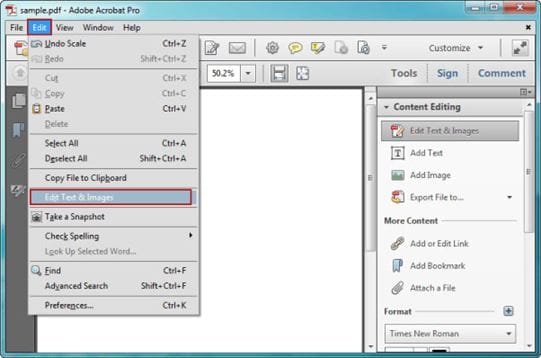 ---
Part 3. Comparison on Adobe Acrobat vs PDFelement Pro
| Features | PDFelement Pro | Adobe Acrobat DC |
| --- | --- | --- |
| Edit PDF | Excellent | Excellent |
| Annotate PDF | Excellent | Excellent |
| Supported System | Windows/Mac/Android/iOS | Windows/Mac/Android/iOS |
| Easy Editing | Excellent | Excellent |
| Customer Support | Excellent | Excellent |
| Running Speed | Great | Fast |
| User Friendly | Excellent | Excellent |