If you ever need to edit a scanned PDF image, you can do so with Adobe Acrobat. The process involves: scanning a physical document, opening it up in the program and then finally being able to edit it. However, in order to edit scanned PDF in Adobe Acrobat, you will need to pay and subscribe. This involves an annual payment, either with commitments or without. After a while, the cost piles up. This is why some people prefer to use alternatives to edit the scanned PDF files. In this article, we will show you how to edit scanned PDF files in Adobe alternative easily.
Part 1. How to Edit Scanned PDF in Adobe Acrobat Alternative
The Best Alternative to Adobe Acrobat for Editing PDF Text
If you're looking for a cheaper alternative, I recommend trying out PDFelement. This PDF editor comes with advanced OCR feature that enables you to convert and edit scanned PDF files with ease. You can also edit PDF texts, images, links and pages with multiple editing tools.
How to Edit Scanned PDF in Acrobat Alternative with Ease
Step 1. Import Scanned PDF to the Program
You can download this PDF editor from its official website easily. The installation process is quick and easy, and as mentioned there is no need to sign up or make any commitments with the free trial. Once the installation is done, launch the program. You will immediately see an option that asks you to "Open File." Open up your scanned PDF through the windows pop-up, and you can now proceed with OCR.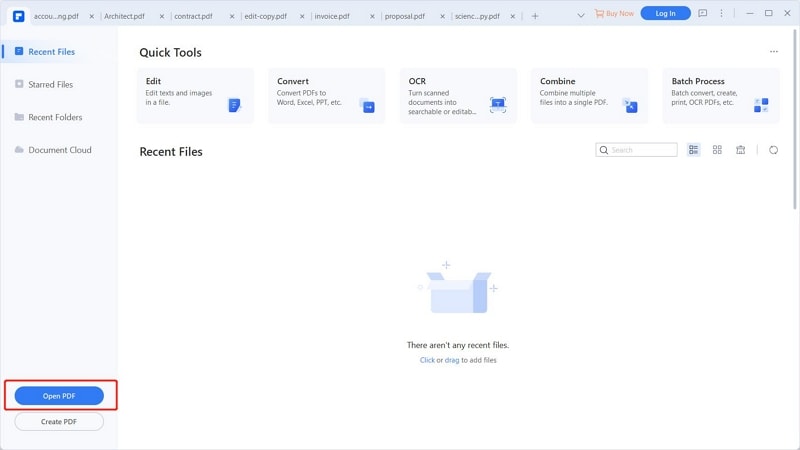 Step 2. OCR Scanned PDF
In order to begin, press the "Edit" tab. The menu that will pop up has an "OCR" option. Click that and the program will ask you to save this scanned image into a PDF so that you will be able to edit it. Take note, that the software that allows for OCR, will need to be downloaded. The program will prompt you with a notification, and it will lead you through the installation process. Give it a few minutes and soon you will be able to edit scanned PDF images.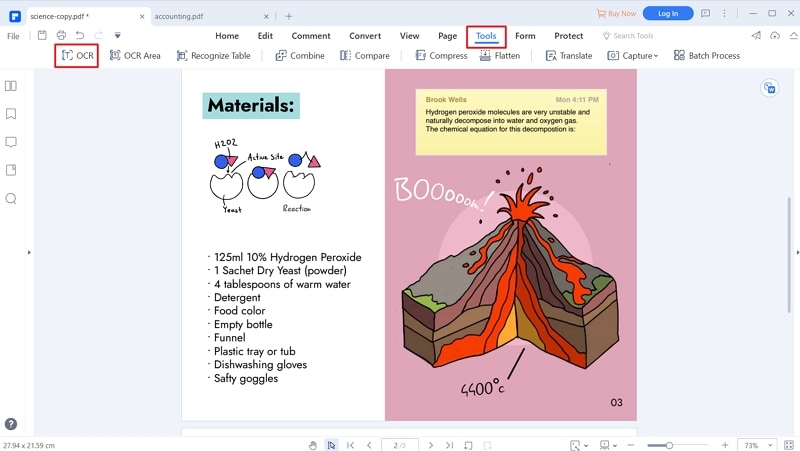 Step 3. Edit PDF Texts
Click on the "Edit" button and select the now readable text content in PDF files in order to begin editing. If you highlight text, a small screen will pop-up and allow you to modify the selected text. There will also be a toolbar on the right-hand side of the screen that has options that give you the ability to modify the: font, size, color, etc.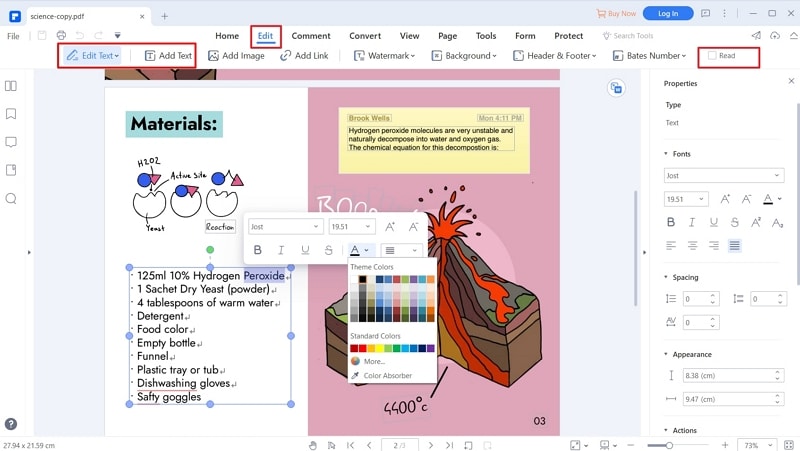 Step 4. Save PDF Files
Once you are done editing the scanned PDF, you can now finish up by saving the file. You can save it as a PDF or convert it back into an image or other available formats. In order to do that, you have to access the save screen by pressing the "File" tab. The "Save as" option can be found on the left-hand side of the screen, just click on that if you want to save the file as is. You can chosse where you want to save it and what you want it to be called in the windows pop-up.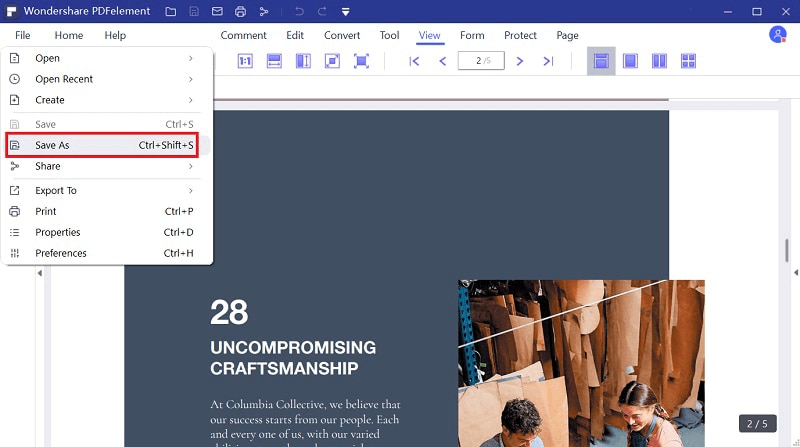 ---
Why Choose PDFelement to Edit Scanned PDF Files
In PDFelement (or PDFelement) you'll be able to see the different types of options they have available. You can take your time testing these out before paying for it. Editing scanned PDF images with iSkysoft is quick, easy, and totally free to start!
Key features of PDFelement:
Easily create PDF from images, PPT, Word, email and other file formats.
Convert PDF files to Word and even convert multiple PDF files in batch.
Markup and or Annotate PDF documents with multiple PDF annotation tools.
Add digital signature and password to PDFs for securing PDF documents easily.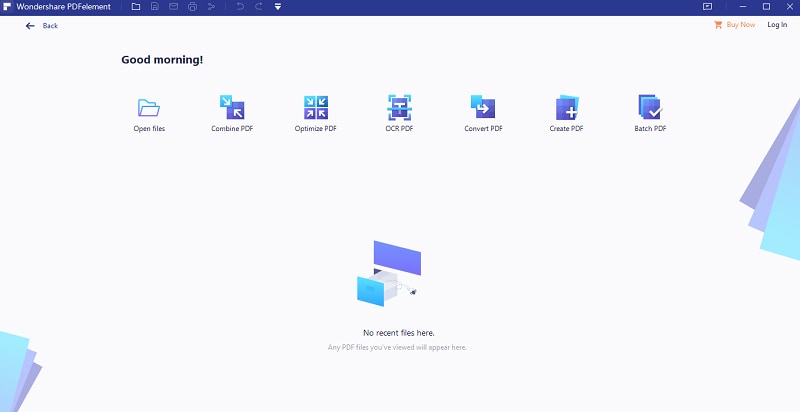 ---
Part 2. How to Edit Scanned PDF in Adobe Acrobat
It is possible to edit PDF text with Adobe Acrobat. However, their free version is only a reader. So if you want to be able to edit and OCR these scanned physical documents then you're going to have to sign up and pay their monthly fee. Following the steps below to edit scanned PDF in Adobe Acrobat.
Step 1. Download and install Adobe Acrobat
You can download the Adobe Acrobat Reader from its website easily, which as mentioned is just a way of viewing PDF files.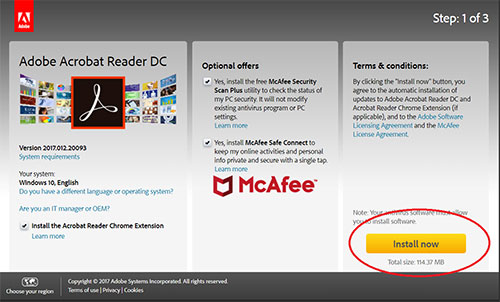 Step 2. Edit Scanned PDF with Adobe Acrobat
If you do want to edit text through Adobe Acrobat, you're going to have to sign up. These additional tools are found in the "Tools" tab. The "Edit PDF" option includes OCR, so you will be able to recognize texts from images and edit them. Click "Open" > "Add" in order to open the browser that will lead you to their license options.
---
Part 3. Comparision on Adobe Acrobat vs PDFelement
Both programs are a lot alike, except Adobe Acrobat is mainly a reader. If you want to be able to edit with Adobe Acrobat you're going to have to pay their annual or monthly fee. Features like being able to add or remove text is not included. The opposite is true with iSkysoft, which includes the edit text feature on their free trial. You can see for yourself the many different ways in which you can do modify text, whilst maintaining the same high-quality content as before.
The OCR option is also completely free, so you can enhance scanned text and edit them without any problems with iSkysoft. There are limits to what you can do, however it's a lot more than you can get with Adobe Acrobat Reader. So if you're looking to edit a scanned PDF today, I definitely suggest heading over to the iSkysoft website and giving their free trial a try.
| Features | PDFelement Pro | Adobe Acrobat Standard DC |
| --- | --- | --- |
| Edit PDF | | |
| Create & Convert PDF Files | | |
| Compress PDF Files | | |
| OCR PDF | | |
| Redact PDF | | |
| Supported System | Windows, Mac, Android, iOS | Windows, Mac |