If you're on a Mac and want to rotate a PDF, most people use Rotatepdf.net to do so. Rotatepdf.net allows you to easily rotate a PDF to 90, 180 degrees clockwise, or 90 degrees counter-clockwise. But rotatepdf isn't foolproof, it has a lot of limitations. For one, it can only process PDF files smaller than 25mb. It also has problems opening encrypted PDFs. It's also all-or-nothing, you can't just pick a single page to rotate. Lastly, it's a website so you have to send your PDF files to their server, which is a massive security risk and not really recommended. This makes it unfit for rotating office documents and other similar confidential internal documents.
But, is there a better way of rotating a PDF without using rotate pdf.net? Sure! Here you will get an easy and safe way to rotate PDF by using an alternative to Rotatepdf.net.
How to Rotate a PDF Safely and Easily
PDFelement Pro - The Best PDF Rotator
Thanks to PDFelement Pro, you can rotate a PDF file with ease and more. It has a lot of features for editing PDF files. You can convert PDF files to word. It also allows you to easily combine or split PDF documents. Another feature is that it can fill up the form, or edit the form data itself. It supports annotations, you can highlight, cross out or mark the text with quickly and painlessly. It also has OCR support, so you can convert scanned documents directly within the program. Finally, PDFelement Pro can not only edit PDF files, it can also create them. It has a WYSIWYG interface similar to MS Word, so you can edit and create PDF files with ease.
Why Choose This PDF editor:
Easily rotate, crop, delete, split and replace PDF pages.
Convert PDF to Word, Excel, PPT, EPUB and more formats.
Create PDF from other formats and create PDF forms with ease.
Mark up and annotate PDF files with multiple markup tools.
Edit PDF texts, images and links with professional editing tools.
Convert and edit scanned PDF files with advanced OCR feature.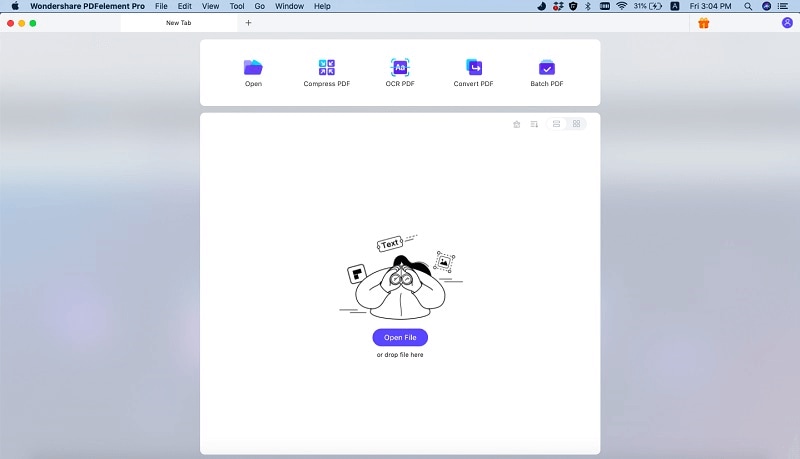 ---
Use Rotatepdf.net Alternative to Rotate PDF on Mac
PDFelement Pro has a built-in option for rotating PDFs and using it to rotate a PDF is as easy as 1-2-3. Just follow the quick guide below.
Step 1. Open Your File on PDF Editor
First, download PDF rotator and install it. After installing it, run the program and click the "Open File..." button on the bottom right of the screen. Now navigate to the folder where your PDF file is and select it. Another way to do it is to just drag the PDF file directly to the program window.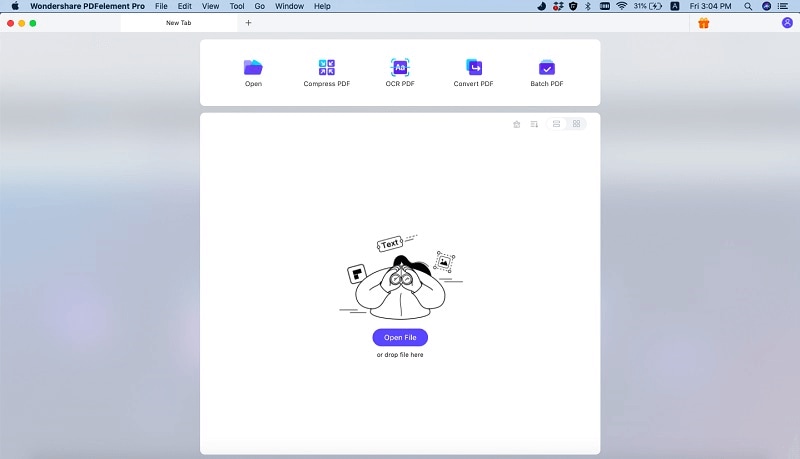 Step 2. Rotate the PDF
Now that you've opened the file, it's time to rotate it. On the right side of the screen there's a menu panel with Pages/Watermark/Background ... etc, on it. Click on the "Pages" option. It should open up, and you should see a "Rotate" directly below it. Click on it and a dialog box will appear. Now on it just select how you want it rotated and which pages should be rotated and click ok. Viola! Your PDF should be properly rotated now.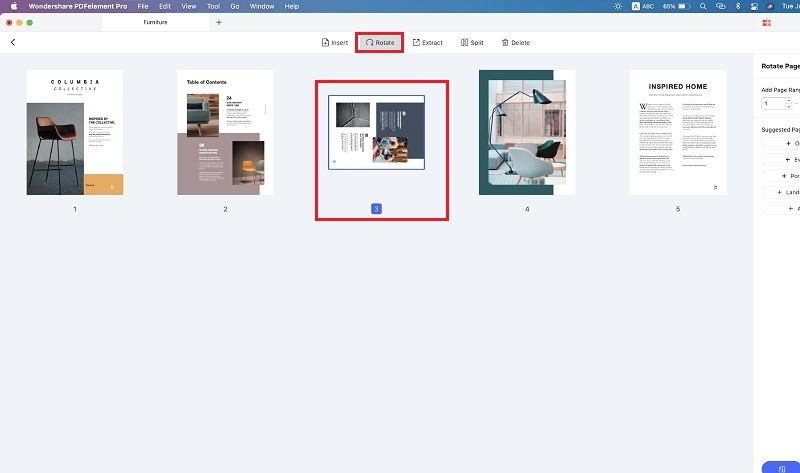 Step 3. Save Your Rotated PDF Document
Now you need to save the document. Just go to the menu bar on top most part of the screen, click File and select Save. Congratulations, your PDF file is now rotated.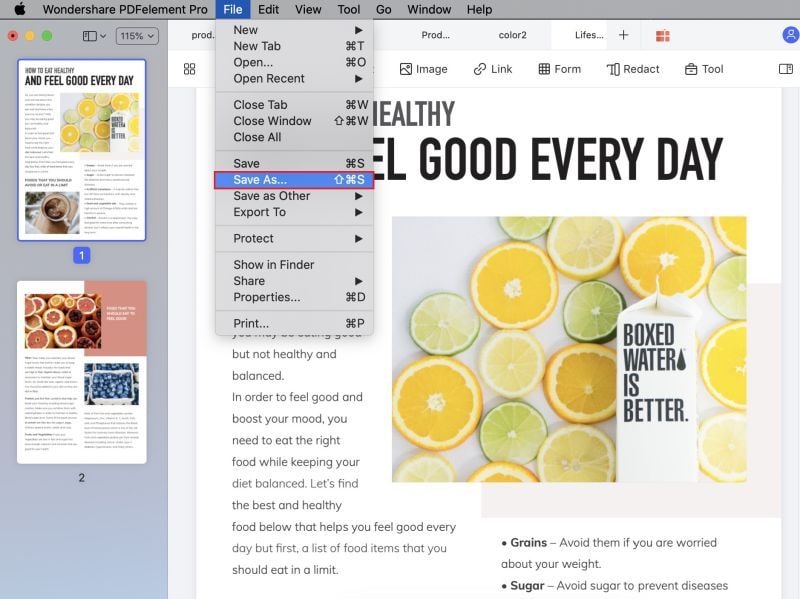 As you can see rotating a PDF file with PDFelement Pro is extremely easy and painless. And unlike rotate pdf.net, you can also rotate just some of the pages. So if you're on a Mac, and are looking for a good PDF software to rotate your PDF, PDFelement Pro is your best bet. Give it a try, you won't regret it.