People usually prefer to transfer PDF files mostly because it is compact than most of the other sources of documents and keep the original format intact. It is not easy to alter PDF files and even prevents from copying text as well as printing as well from any PDF documents. In addition, PDF files can be opened on any device. PDF files will be mostly available in 'read-only' format by default; however, if you want to alter PDF, then there are alternatives to do that easily. Therefore, if you are wondering about how you alter a PDF document, then you have come to the right place because this is exactly what we are going to discuss about it.
How to Alter a PDF File Easily with PDFelement Pro
One of the easiest and most convenient tools to alter PDF files is PDFelement Pro that will give you endless functionality with your PDF documents right from adding, removing, resizing anything within the document, security, conversion into Word, HTML, text and image files, do OCR recognition, adding watermarks, adding backgrounds and more.
Step 1. Opening your PDF
Once you are done installing this PDF editor on your Mac, click on the 'Open File' button that you will see on the welcome screen. You will be directed to the finder where you can search and open the pdf file that you need.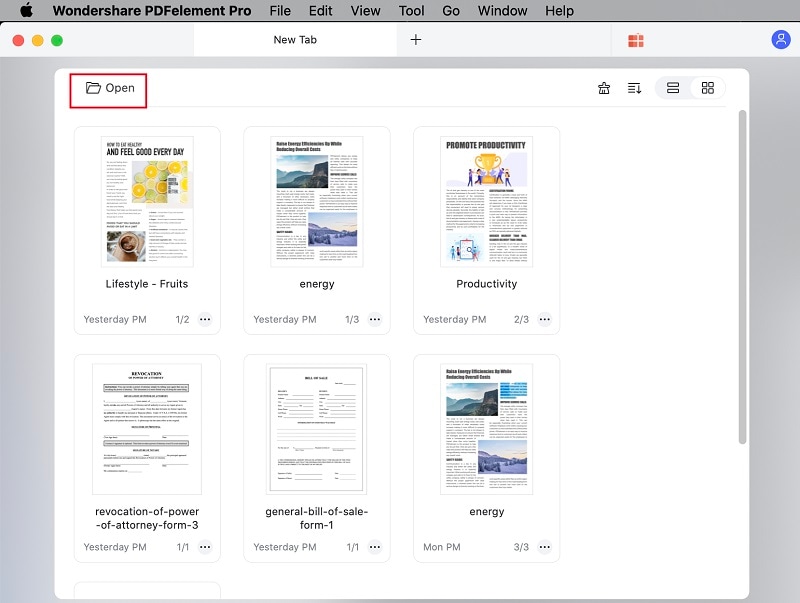 Step 2. Alter a PDF File
You will see a toolbar at the left of your screen now where you will be able to see a 'Text' button among other options. Double click on the text field; you will be able to start altering the PDF document now. In addition, you can now click on 'Add Text' to add text to PDF file.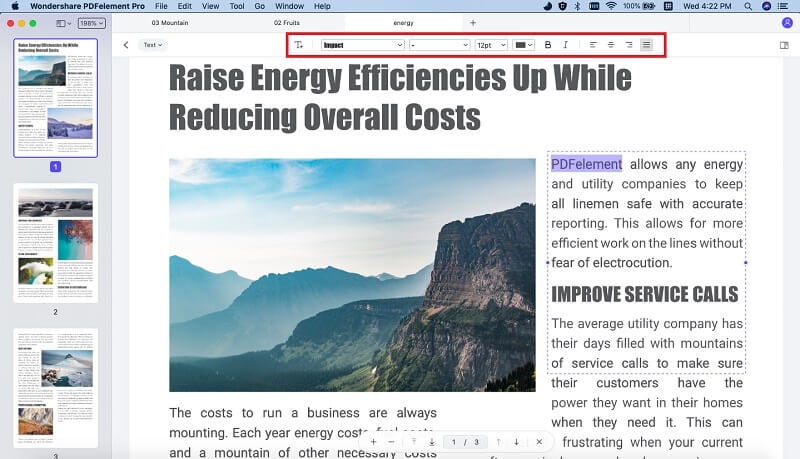 Step 3. Add image to PDF
On the toolbar on your left, you'll see a 'Image' button. Click on the 'Image' button and then click 'Add image' button at the top column of the program window. Now click anywhere on your PDF file to select an image from your local folder on the computer. You can insert this image on the PDF file.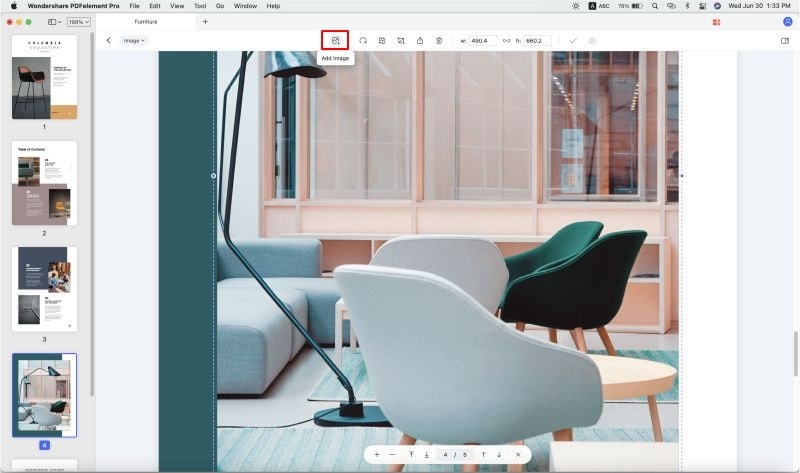 Step 4. Save Your PDF File
When all the editing is done, go to 'File' on the topmost toolbar, and click on it, select 'Save' from the dropdown menu to save the changes to your PDF file. If you want to save your PDF in another format, click on 'File' > 'Export to' button on the top toolbar. After this, specify the output format for your PDF file.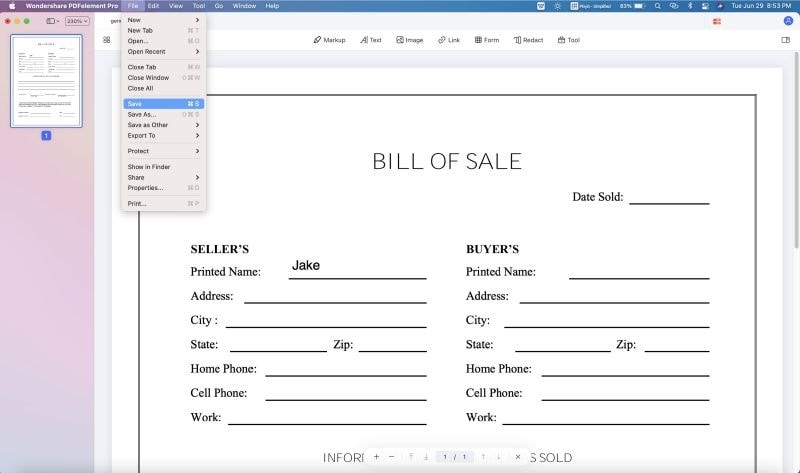 PDFelements Pro is a brilliant utility tool that gives new life to your documents and makes them more professional and multi-faceted. You can alter your PDF files with ease and add links, images, backgrounds, texts, watermarks, footers and headers to your documents among many other things. The best part is that it is also compatible with Mac and Windows.