In the past, it was very difficult to copy text from a PDF file, especially one where the copying has been restricted in the permissions. Sometimes, you may see text in a PDF file that you would like in a PowerPoint presentation or Microsoft Word document. Instead of typing out all that text, you only need to select it and copy it then paste it into these programs. In this article, you will learn how to copy text from PDF with PDFelement Pro.
Part 1. The Best PDF Editor to Copy Text from PDF
If you have read some important information in a PDF file that you would want in a presentation, you do not have to type it all out once more. You simply have to copy the text and paste selected text contents easily from the PDF document. Here comes the question: How to copy text from PDF? PDFelement Pro will be the best solution to this question. This is a program that is very easy to use thanks to the simple layout. With the help of this PDF editor, you can easily copy and paste text from PDF. Once you select the editing tools, you will be able to copy the text to the clipboard and then paste it into Word or PowerPoint. This is a tool that has most of the features that you find on Adobe Acrobat, and costs much less.
How to Copy and Paste Text from PDF
PDFelement Pro provides you the multiple PDF editing tools. With those powerful tools, you can easily edit PDF files. Following the steps below, you will learn how to copy text from PDF files with ease.
Step 1. Start PDFelement Pro
Download and install the program on your computer and then click on the start menu to launch it. Then you can click on the "Open File" button to import selected PDF file to the program.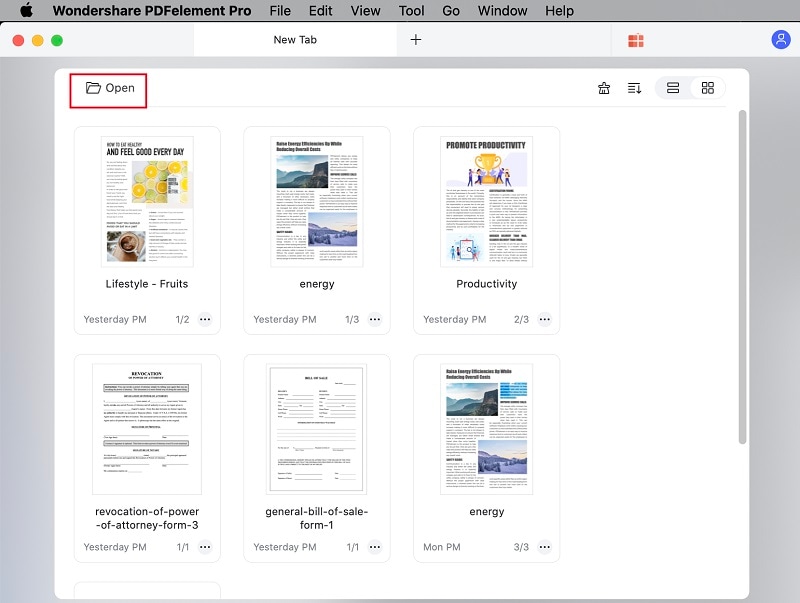 Step 2. Copy Text from PDF
Go to the "Edit" menu and click on the text selection tool. You will now be able to select any text within the document. Once selected right-click on the selected text and then click on "Copy" from the dropdown menu. You will have copied the selected text to the clipboard. And then you can copy and paste text from PDF to Word or Excel files easily.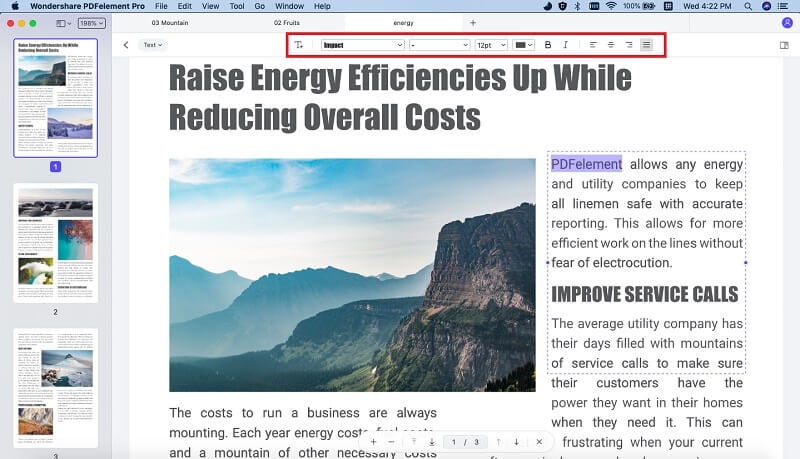 Copy Highlighted Text from PDF: Sometimes you may want to copy highlighted text from PDF. To do so, you can click on "Edit" button and then move the cursor to select the highlighted text. Now you can use the keyboard shortcuts "Command+C" and "Command+V" to copy and paste highlighted texts from PDF.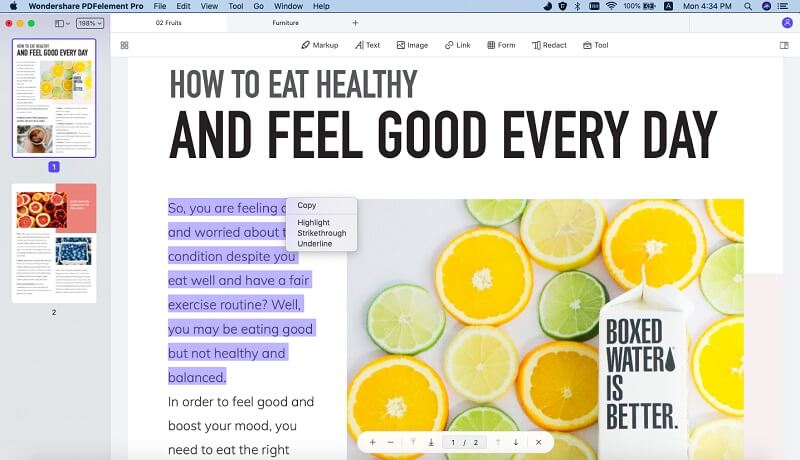 Step 3. How to Copy Text from Secured PDF
Firstly, you can convert secured PDF to editable file. Click on the "Convert PDF" button and select to import the secured PDF from local folder.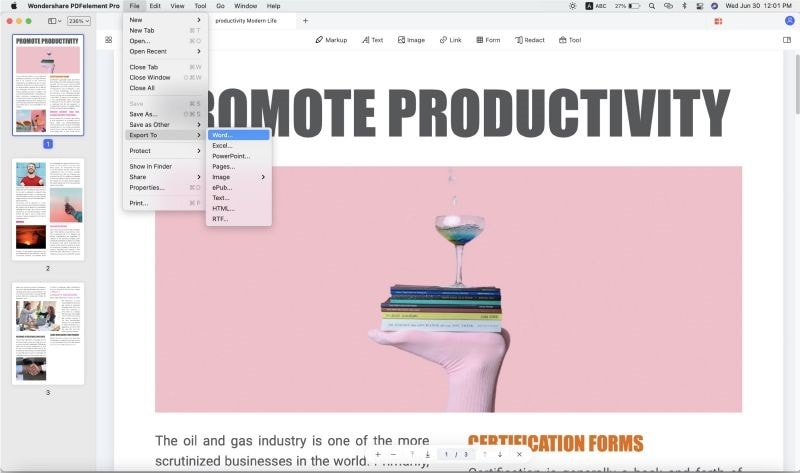 You will then be presented with a new window where you will select the output file that you need. There are several options available, such as HTML, PowerPoint, and Excel. You may also click on "To Word" if that is the desired output. It is normally selected by default.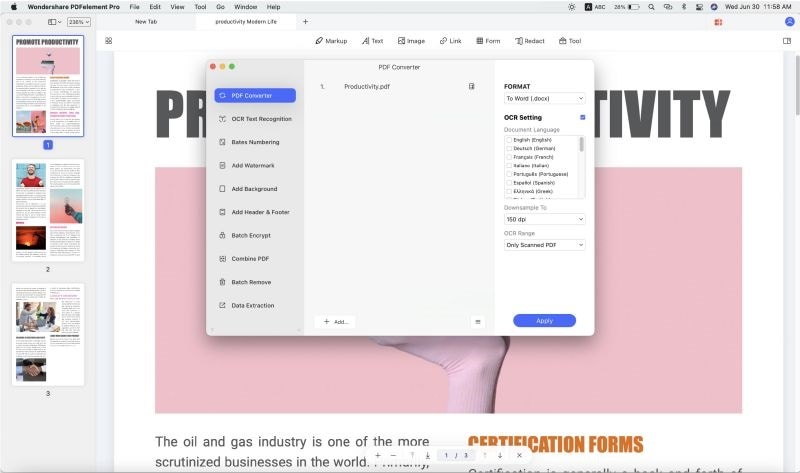 When you have done this, click on "Convert" and wait for the conversion process to be completed. You should input the destination folder where the new file will be saved. The process of conversion automatically removes any passwords that may have been on the document. Do this to all documents when you want to remove their restrictions. And then you can easily copy text from protected PDF with ease.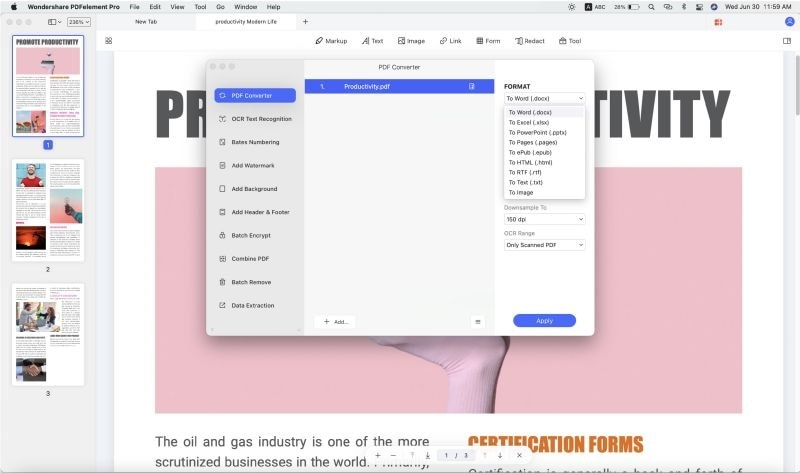 ---
Why Choose PDFelement Pro to Copy Text from PDF
PDFelement Pro comes with powerful editing features that allow you to copy and paste text from PDF files with ease. You can even use it to copy PDF text to Word document and copy text from secured PDF. You may then paste the text to other programs such as Microsoft Word, PowerPoint and Excel etc. The program has become popular with people who work with PDF files since it has a simple layout making editing very easy. Converting PDF files into other formats is also very easy, if you need the text from the full PDF file. Here are some of the features of this tool.
The Key Features of PDFelement Pro
Use your imagination to create new PDF files with ease. You may also covert other files into PDF and edit them using this tool.
You may now create your own PDF forms using this tool, instead of looking for generic PDF forms online.
This is one of the features popular among novices. The tool has a great layout which makes it easy to understand and use.
You may now add a digital signature to your work to track it online. You can also set permissions on your documents.
Converting printed documents into editable text is very easy. Simply scan them to PDF images and take them through OCR to get the digital text.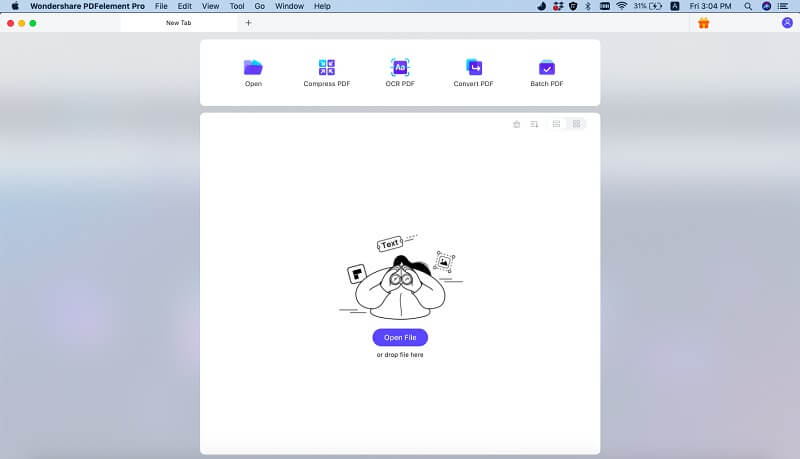 ---
Part 2. How to Copy Text from PDF Online
There are several online PDF tools that allow you to copy PDF text online. PDFEscape is one of the most useful online PDF editors. With the help of this online PDF editor tool, you can copy PDF text online for free. Following the steps below to start copying text from PDF.
Step 1. Load your PDF File
Go to the start page of PDFEscape and upload your PDF file. You may also get the file from a URL, or create a completely new document.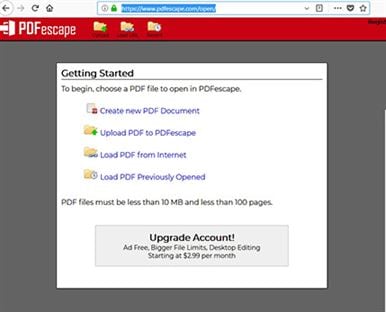 Step 2. Select Text to be Copied
At the top of the page, you will see a text select tool, click on it to activate it and then proceed to select the text that you want to copy.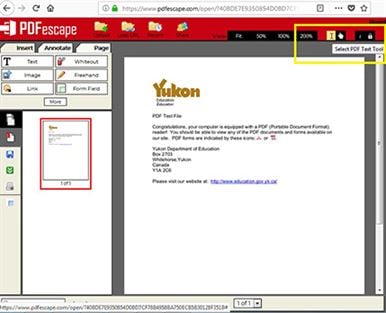 Step 3. Copy the Selected Text
With the text selected right-click on it and then choose "Copy" from the dropdown list. You may now paste the text into Microsoft Word or PowerPoint.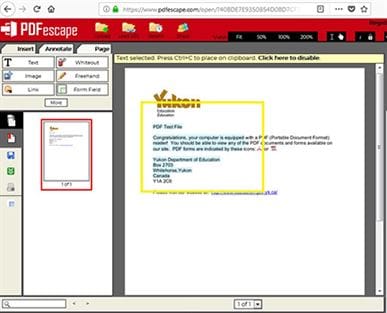 NOTE: The free features of PDFEscape will not allow you to copy text. You have to register in order to access these features. It is a small price to pay in order to get access to some of the most interesting online PDF editors.
Conclusion and Recommendation: There are times when you may need to copy text from a PDF file and paste it to other programs. PDFelement Pro is one of the best tools to use because of its powerful editing features. It can open protected files so you can comfortably copy text from these files. You may also do some editing before you copy he text. There are online tools that you can also use to copy text from a PDF file. Sedja is quite popular because it is fast and you do not have to register to edit your PDF file. The changes take place instantly making it easy to use if you do not have a desktop PDF editor. Unlike in the past when you had to retype text from secured PDF files, you may now copy the text with ease, even with simple tools like Acrobat Reader.