Portable document formats, or PDF, is a commonly-used document format. It is great for maintaining the original structure of the document you turn in, meaning that, no matter who you send it to- nothing will get lost in 'translation'. The content will stay the same, and your client will be able to view the document as you view it.
However, it is for this very same reason that it is so difficult to edit PDF files. For example, PDF readers allow for images to be rotated, which is good for some uses, but it doesn't allow for images to be flipped. In this article we will show you how to flip a PDF image.
How to Flip a PDF Image
If this is something you'd like to be able to do, there are different Types of Software out there that can be used. One such software, that we highly recommended, is called the PDFelement Pro. With the help of this PDF editor, you can easily flip PDF image. You can try it out for free, and it is available on both Mac and Windows. With this program you are able to edit PDF documents in a variety of different ways, whether it be modifying texts, adjusting font, and all sorts of other things. All you need to do in order to flip your image in PDF is follow these four basic steps.
Step-by-step guide on how to flip PDF image easily
Step 1. Launch PDFelement Pro
Go to their website, the product is quick and easy to download and install. In addition, you can try out the program for free. This way you'll be able to try out its features and see if it works for you without committing to buying anything. Now, installing the software will launch it automatically for you, but it should have also created a shortcut on your desktop automatically- click that if you're ready to start editing!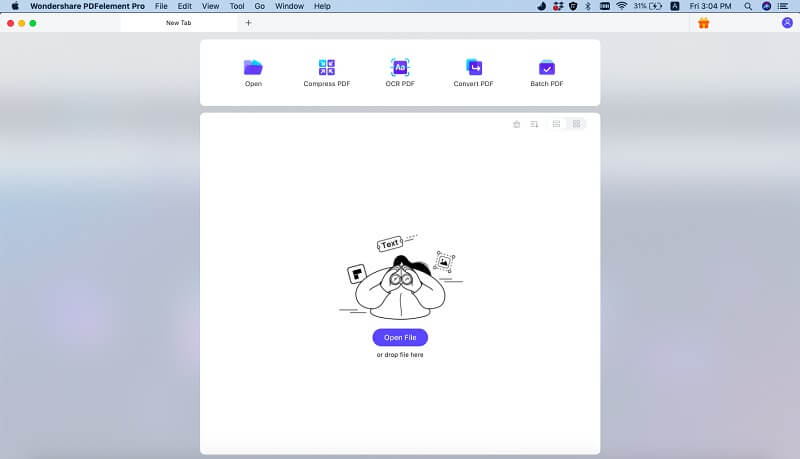 Step 2. Import PDF with images to the program
Follow these steps to import a PDF with images in it, into the program: On the left-hand side of the welcome screen, you're going to see an option that states "Open File…" click on this and it'll open up a windows box where you can browse your computer for the file that you want to edit. Once complete, click 'Open', and it will automatically open up your image for you to edit.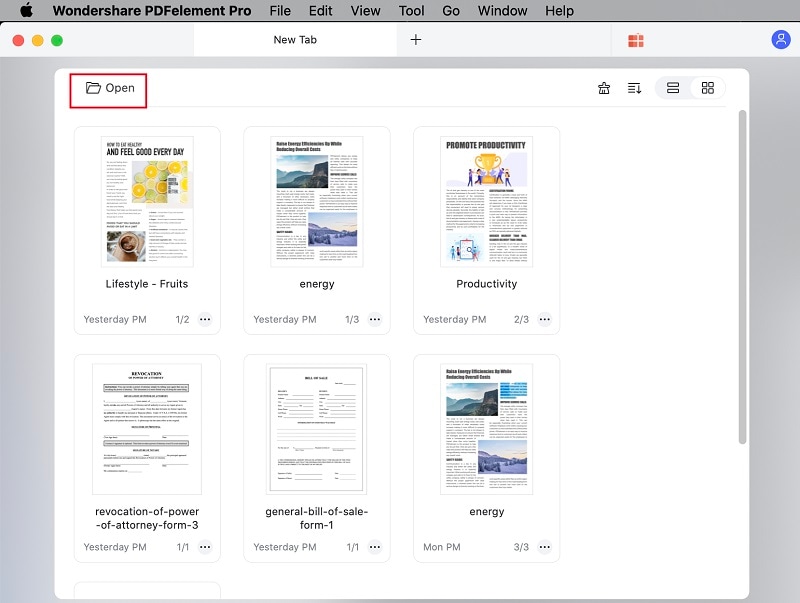 Step 3. Flip image in PDF
After you've opened the PDF file , you can open the "Edit" tab and click on the image you want to edit. Once that is done, an editing panel will open on the right side of your screen. There will be a variety of available options, move your cursor over the buttons to see their use. In order to flip your image vertically, find and click the Flip Vertical button. As for flipping it horizontally, find and click the Flip Horizontal button.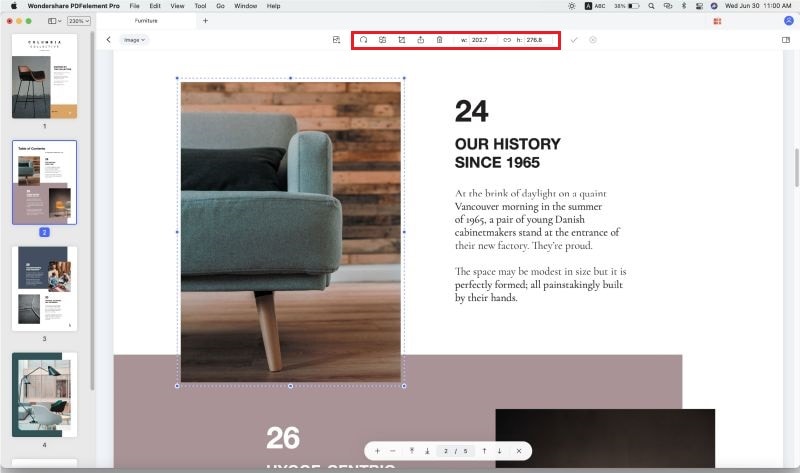 Step 4. Save the PDF
Finally, you are able to save the image. Just click "File" > "Save" and you're done! You now have a permanently flipped PDF image in your hands.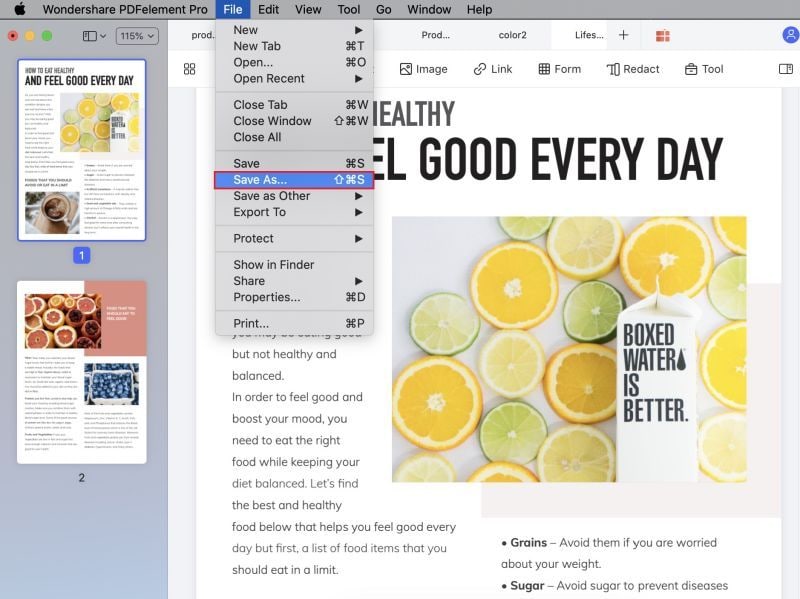 ---
Why Choose PDFelement Pro to Flip PDF Image
If you want an easy-to-use PDF editor, then consider PDFelement Pro. This PDF editor allows you to edit images in many ways. Being able to flip images, is just one of them. You can crop, extract, replace, and do a lot of other things to the images found inside your PDF document. Except editing images in PDF files, you can also use this tool to edit links, texts, pages and other elements in PDFs. Advanced OCR feature enables you to convert and edit scanned PDF files with ease.
Key features of PDFelement Pro
Edit text, images, pages and a variety of other elements.
Markup and sign the document.
Convert and create PDF to Word, Excel, PPT, Pages, EPUB, RTF, HTML, images, etc.
Secure your PDF by adding passwords, watermarks, redacting statements, etc.
Organize your PDF files by bookmarking, numbering, assigning user permissions, etc.