Nowadays, most of the online browsers come with their own inbuilt PDF readers. But still, as long as man is dependent on technology, problems are sure to arise. Recently there are many complaints about the user who cannot open a PDF file attachment. If you also want to learn how to open attachments in PDF, this is the perfect article for you. Here, we are going to discuss the best software to open an attachment present in PDF. Please follow all the steps accurately in order to get the best results. So let's begin our article on how to open an attachment in a PDF file.
Part 1. How to Open Attachments in PDF
PDFelement Pro is the perfect solution to solve the problem that you cannot open a PDF file attachment. With the help of this PDF editor, you can easily open attachments in a PDF file. The PDF tool can do almost everything that is related with PDF editing. The toolkit is compact, has a simple interface and is extremely easy to use. A person that has very limited knowledge regarding toolkits can also use it.
So, if you can't open PDF attachment, you should not miss this professional PDF editor. Follow all the steps given below to know how to open an attachment in a PDF file using PDFelement for Windows:
How to Open Attachments in PDF
Step 1. Launch the Program
Go to the official website and download the PDF editor for free. After you've downloaded the program on your computer, you can double click on the program icon to launch the PDF editor with ease.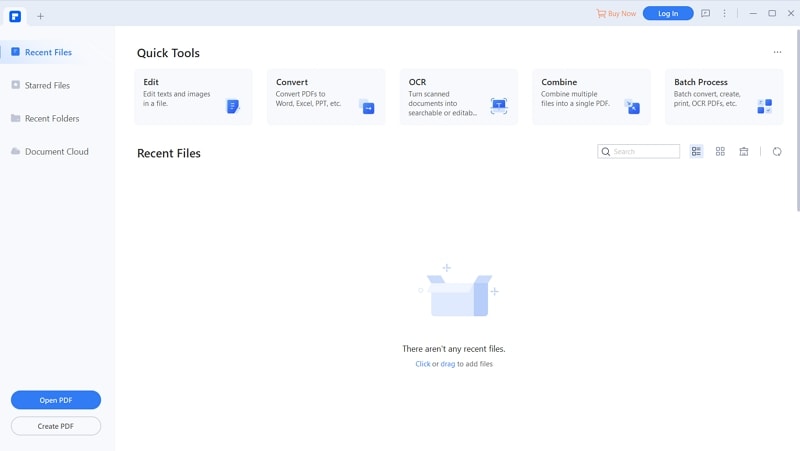 Step 2. Import a PDF File with Attachment
Now, you can import a PDF File with attachment that you wanted to the program. This PDF editor provides you two easy ways to import PDF files. For the first way, you can drag and drop the selected PDF file to the "Edit" tab on the welcome page to open the PDF file directly.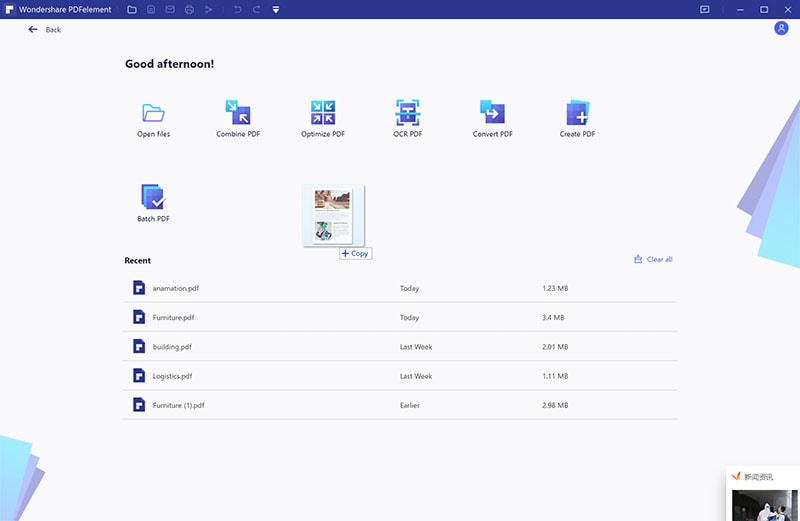 You can also click on the "Open File" button on the left side of the main interface. Then select the PDF file from the local folder to open it easily.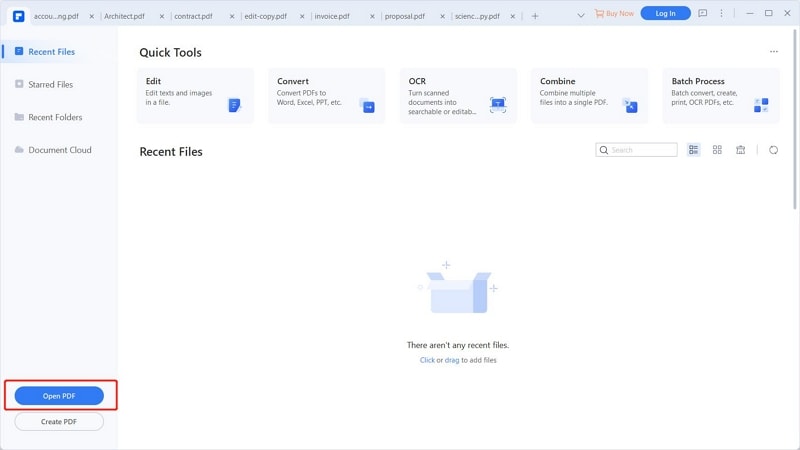 Step 3. Open Attachment in PDF File
Finally, all you have to do is to open Attachment in PDF File. To open attachment in PDF file, you can double click on the "Attachment" icon. Select the "Open this file" option and click on the "OK" button to open the attachment file easily. This is the answer to fix PDF attachment not opening problem with PDFelement.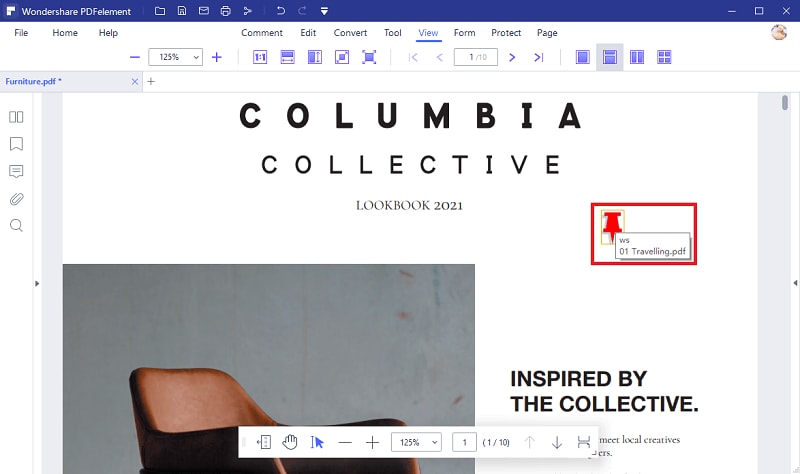 ---
Why Choose PDFelement to Open Attachments in PDF
Now let's justify our choice of the PDFelement Pro. This toolkit completely ensures your data security and your personal privacy. This means that you are completely secured from any sort of data loss or data theft. Even if you mess up in any part, you don't need to panic at all as you have the option to go back to the previous portion and start over again by rectifying your mistake. They also provide you with free customer support that is ready to help you round the clock. This app is completely clean from any sort of advertisements and will provide you with their annual product updates. Apart from providing assistance over how to open attachments in PDF, it is studded with various editing tools that make it easy to modify or rectify your documents such as: adding text, images, cropping, form filling, document protection.
The main features of PDFelement:
It is one of the fastest PDF editor tools for editing, conversion, OCR PDF.
The interface has been kept in the simplest form, to enable markup and create forms.
The free trial allows you to experience this application before you purchase it.
This toolkit provides you with certain features that are completely unique covering creating, combining or transferring PDF to any form.
It gives you many cool features like Bates Numbering, Batch Processing, Redaction tool and so on.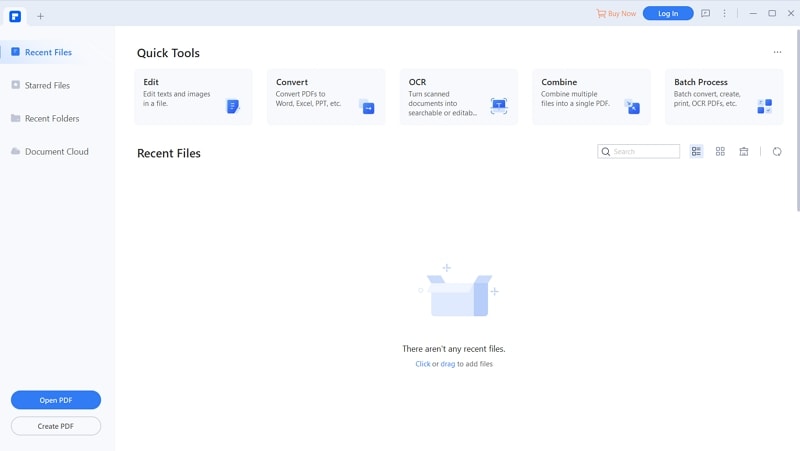 ---
Part 2. Troubleshooting on PDF attachment not opening
Finally, we would love to discuss some troubleshooting about can't open PDF attachment error. Some of the most popular questions with answers are:
1. How to open attachments in PDF?
You must have a PDF reader installed to open a PDF and also the attachments in PDF, also make sure that you are using a trustworthy PDF reader.
2. How to open an attachment in a PDF file through a web browser?
All modern browsers have inbuilt PDF readers, if you still can't open it, make sure that the PDF is readable and that the file isn't corrupt. You can check this by opening a sample PDF file from any reputed website.
3. How to open PDF attachments without risking data loss?
If your PDF reader is corrupt. It will open a blank window, this means that there is something wrong with it and you must exit it immediately to prevent data loss.
4. How to open an attachment in a PDF file and edit it?
All well-known PDF readers have editing tools on the main screen itself, just open the PDF and you will be able to see all the editing options offered by the toolkit that you are using.