Microsoft Office Word cannot incorporate PDF files directly and the use of third-party programs is required to work on PDF in Word. However, creatively converting the appropriate PDF pages to a format that is supported by MS-Word can help greatly in manipulating the converted page images appropriately. This article is going to educate you on how to rotate a page in Word easily and effectively.
How to Rotate a PDF Page in Word Easily
In order to rotate a PDF in Word easily, one has to first convert the PDF documents to a format supported by MS Word. There are different accessible refined PC programs in the market that case to do as such, but PDFelement Pro remains unrivaled due to its proficiency and execution. The versatile software is more than just a file conversion program as it also has amazing superior editing features like never seen before.
Step 1. Download and install the PDF editor
Download PDFelement Pro program. And install the downloaded program by double-clicking on the installation package and following the simple installation instructions provided. Launch the program after successful installation.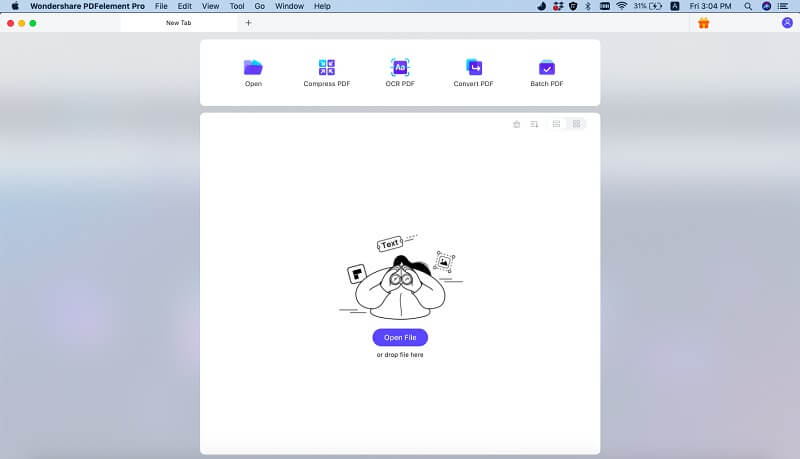 Step 2. Import PDF and convert PDF to Word
Activate the PDF conversion window by clicking on the "Tool" > "PDF Converter" button located on the top toolbar. Import the relevant PDF files from your local folder.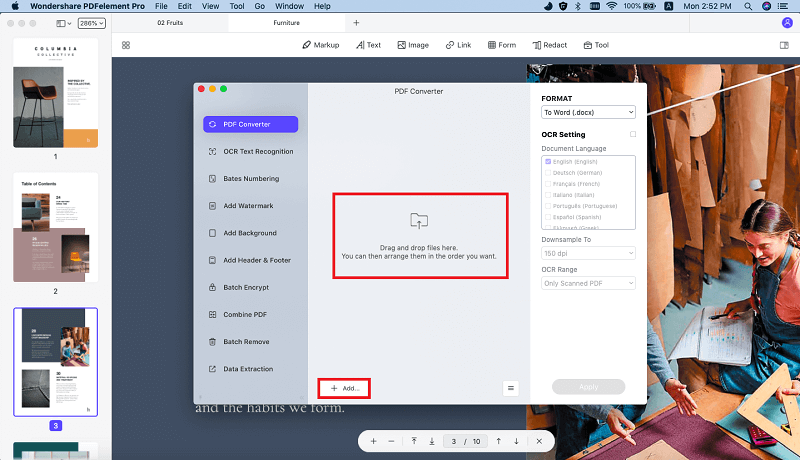 And click "FORMAT" and select the "To Word" option to start the conversion. After the conversion, you will get the file in Word format. And then you can rotate PDF in Word format.
Step 3. Directly Rotate PDF Files
This program allows you to rotate PDF pages directly. You can go to the "Organize Page" menu and click on the "Rotate" to select your desired degree and start rotating the PDF page.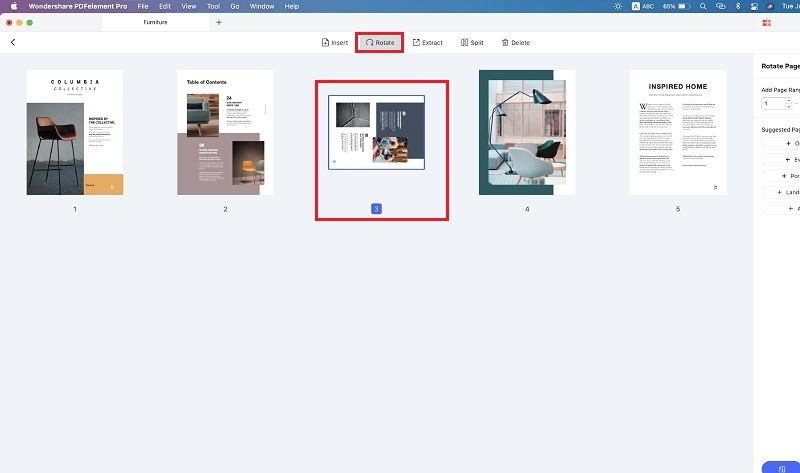 PDFelement Pro - The Best PDF Editor
It is considered to be an amazing suite of professional PDF editing tools is a unique software that allows computer users to not only distribute and align text fields but also enables them to delete, extract, add, crop, rearrange or replace images in the PDF documents with a lot of ease. It is also possible to convert files into various formats using PDFelement Pro as well as either split PDF files into numerous pages or combine multiple selected PDF files into one big document.
Why Choose This PDF Editor:
A user-friendly interface for easier navigation and PDF manipulation.
Extremely powerful editing and annotating features.
Edit, rotate, replace, delete, insert and rearrange in a few simple clicks.
Convert PDF to Word and create PDF from other file formats.
---
Directly Save PDF as Word Format
For some PDF documents, you can directly save it to Word format. However, this does not work all the time.
i) Open the relevant PDF document by visiting the "File" option and going to the "Print" section.

ii) Select "Microsoft Office Document Image Writer" once prompted and press OK.

iii) When in the "Save As" dialog simply enter the appropriate file name but ensure you retain the .mdi extension.

iv) Press "Save" once you are sure the output format is 'Microsoft Document Imaging format.

v) Open the saved .mdi file using the default Microsoft Office Document Imaging program.

vii) Select the pages individually, outline them and right click on each of them one at a time to be able to activate the 'Delivered to Word' option.

viii) Select 'OK' once prompted and wait for the document to be opened in MS-Word.

ix) Save the document as a Word document (.doc).
---
How to Rotate a Page in Word 2013/2010/2007/2003
i) Go to the page you would like to rotate and place your mouse cursor on it.

ii) Insert one or two pages breaks to create a new blank page.

iii) Instead of clicking on the obvious "Orientation" option, click on the small lower-right-pointing arrow located at the bottom of section indicated as "Page Setup."

iv) By doing so, a Page Setup dialog will open allowing you to set your desired orientation. Kindly note that you can either choose to apply the changes to the entire document, the selected text or only to some select sections.

v) Click "OK" after carefully selecting how your new page should look like. This will then rotate your page to the desired layout.