PDF files are a standard for scanned documents in many places. You may receive a PDF document that is upside down. In most cases, the straightforward thing to do would be to rotate PDF and save it. You might think to use Adobe Acrobat to rotate PDF documents. However, most of the time, the rotate and save PDF function is not working and every time you open the PDF will be in the wrong orientation.
How to Rotate PDF and Save without Adobe Acrobat
Step 1. Open a PDF file in the PDF Editor
Import your PDF file from the location where you have saved it on your Mac. You can do this by choosing the "Open" option on the program. Another way is by clicking on a blank area on the primary window to activate it and then dragging your PDF to the program.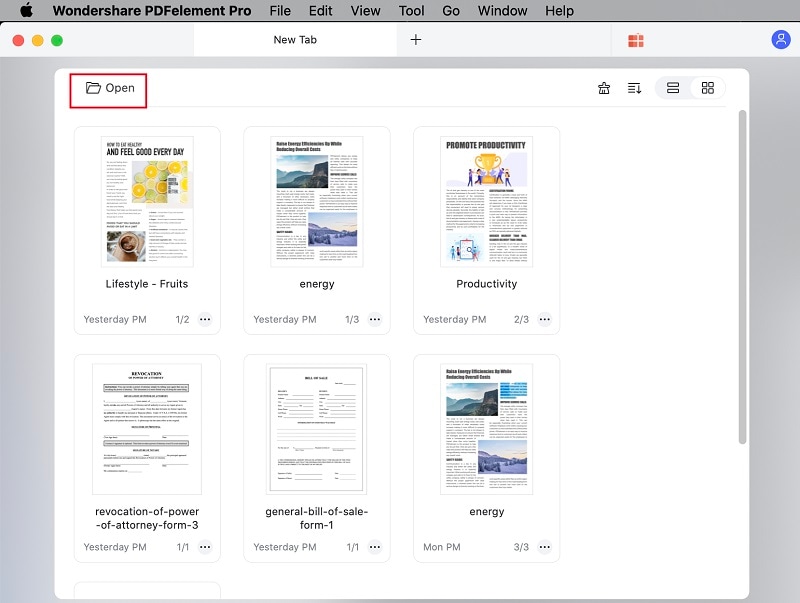 Step 2. Rotate PDF
Use the right-hand side menu to open the "Organize Pages" menu option. You will see a button for "Rotate." Click on it and a "Rotate Pages" window will appear on the right where you select an appropriate angle. You may also use the option to rotate only some pages instead of all pages.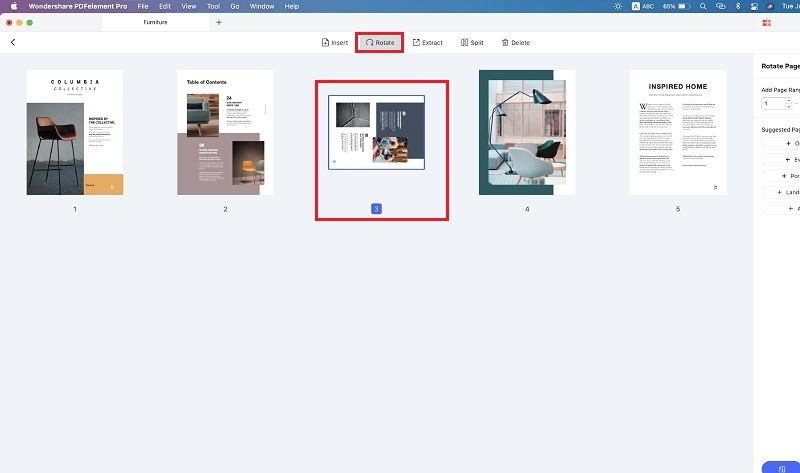 Step 3. Save PDF
After the rotation, click "File" and choose the "Save As" option to save your rotated PDF file.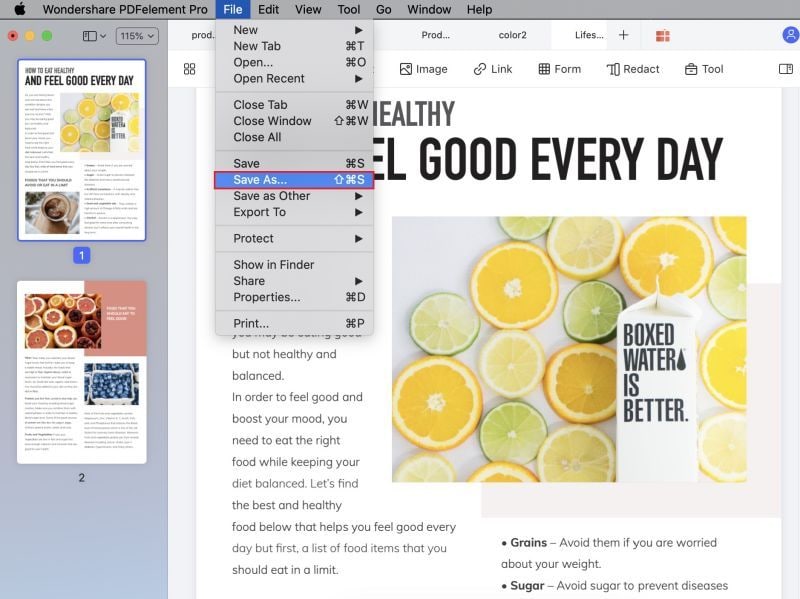 ---
PDFelement Pro for Mac - The Best Way to Rotate PDF
To rotate PDF and save permanently, we highly recommend you to use PDFelement Pro. This software transforms your PDF handling capabilities, making you a master without having to learn so much new stuff. It does not get in the way of your work. Instead, it provides intuitive, functional assistance that makes you productive at work, home and school.
Key Features of PDFelement Pro:
It allows you to add, edit, modify and delete texts, graphics, images in any PDF file.
You can rotate and save PDF in any direction, as well as combine, compress and split PDF.
It allows you to create PDFs from Webpages, EPUB, PDFs and other text files.
You can convert PDF to Word and easily edit the texts in the document.
---
Some Common Issues on Cannot Save Rotated PDF:
Rotating a page – when you save a PDF page and select save as it indicates that it has been saved. However, when you close and open the Adobe Acrobat program again to view the document, you realize that it is upside-down or left side on the right again.
Rotating a part of a page - You receive a PDF and need to fill it in because it is a form. However, some text should be aligned vertically or horizontally, and therefore, you need to rotate it. You try to do that, but after saving, your document is not rotated. When you input text in fields, it comes out in an undesired way because the document was not aligned well.
Aligning page to margins and fixing layout - A third issue arises as you cut some parts of a document that you have scanned. You may have used a phone with some scanning software that uses the phone camera. After you are done, you opt to save it as a PDF. When you transfer your PDF to your Mac, you realize that you were not very accurate; therefore, you need to adjust your PDF to align it to the margins.