PDF files are among the most common methods of exchanging information among Internet users. They allow you to condense a large amount of data within a limited file size. However, reading of these files can be problematic due to rotate PDF in Linux and aligning issues. There are much software that allow you to rectify these problems and allow proper viewing of PDF files.
How to Rotate PDF in Linux with Ease
PDFelement Pro for Windows - The Best Way to Rotate PDF in Linux
One of the most popular applications used for taking care of alignment issues within is PDFelement Pro for Windows. If you want to rotate PDF in Linux, it is one of the best options at your disposal. Apart from this, there are a number of different traits that can be used for your benefit. Here is a look at some key features of this software:
Key Features of the Program:
Editing PDF like a Word Processor:
Using PDFelement, it is possible to add, replace and delete the various elements of a PDF file. These could include graphics, text, images or even watermarks. It uses a special algorithm that allows the added text to fit within the original PDF.
Conversion of PDF to Word:
With this software, it is possible to convert a PDF file completely into a Word format. Hence, it gives you the freedom to change and modify the file in any suitable way. The best part is that the format and layout of the final Word file will stay exactly the same as the original PDF file.
Split and Combine Documents:
Importing a number of different PDF files and combining them into a single file is also possible. The orders of the pages can be arranged and you can also split the files with the utmost ease.
PDF pages and documents control:
PDF forms and data be edited very easily using PDFelement. Exporting and importing of data is also very easy. This effortless change of data is one of the most useful features of this software.
---
Steps on How to Rotate PDF in Linux with Ease
Step 1: Install the program on your Windows computer
The first step is to download, install and launch PDFelement Pro for Windows program. There are four options: Create PDF, Edit PDF Text, Combine PDF, and Convert PDF.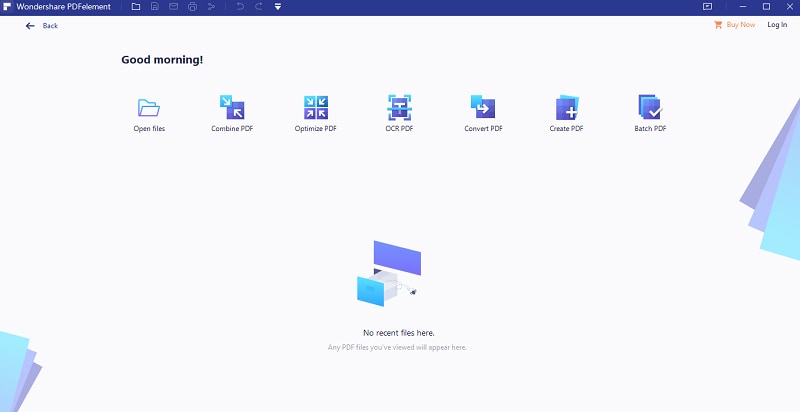 Step 2: Open your PDF files and rotating PDF on Windows
Click "Open" folder on the left of the program so that you can access the PDF file that needs to be rotated on your PC. Then click "PAGE" option on the top of the program and go to "Rotate". After that, specify the direction in which you need to the page to be rotated. There are a number of directions in which the file can be rotated and they are all specified in the options. This includes 90 degrees clockwise/counterclockwise or even 180 degree turns. There is also an option to choose if you want to change just one page or the entire PDF. Finally, click "OK".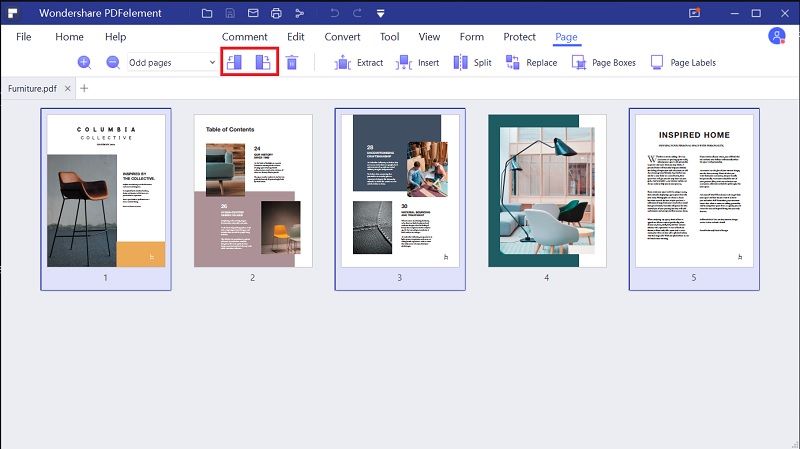 Step 3: Save file to computer
Click on "FILE" option on the top of the program and you will see a new window. Click "Save As" to choose a path to save your file to the computer. This will ensure that the changes have a permanent effect.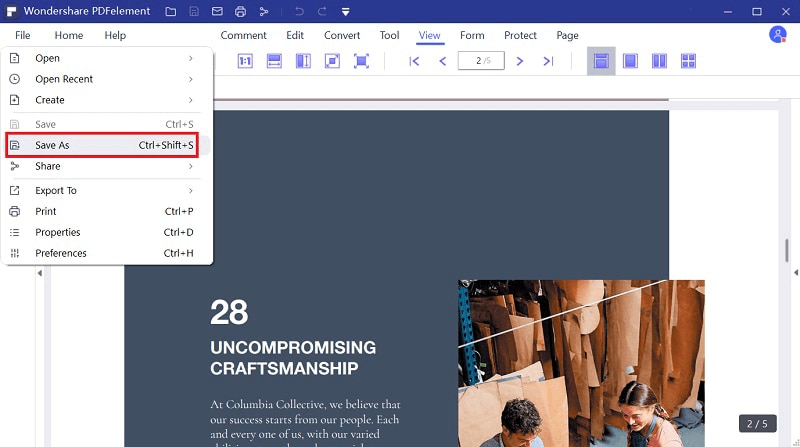 Rotating the PDF makes viewing easier and using a reputable tool like PDFelement makes the entire task much easier. If you want to rotate PDF in Linux then this is one of the best software that you can use. For Linux, rotating PDF is not an easy task but it can be easily accomplished with the software.