Sometimes, you may receive PDF files with a wrong orientation. They could be upside down or facing sideways for instance. If you are expected to use them, you will need to rotate PDF pages so that you can read them comfortably. There are a few apparatuses to roll out these improvements, including PDFelement Pro. Let us see how to turn a PDF report utilizing different devices:
Top 4 Best Ways to Rotate PDF Easily and Quickly
#1 Rotate PDF to Any Orientation with PDFelement Pro
One of the most effortless approaches to for all time turn PDF is by means of utilizing PDF altering programming like PDFelement Pro. It is an amazing PDF proofreader permitting you to control your PDF document effortlessly. You can alter PDF, pivot PDF, make PDF and convert PDF to any arrangement. What's more, you can conveniently share your PDF to other platforms.
Simple Steps on How to Rotate PDF
Step 1. Import PDF file
You can import the PDF file by dragging and dropping it onto the PDFelement Pro interface. And the PDF file will be opened in this PDF rotator. Alternative, you can click the 'Open File' button in the program main interface. And access the location of the PDF and import it to the program.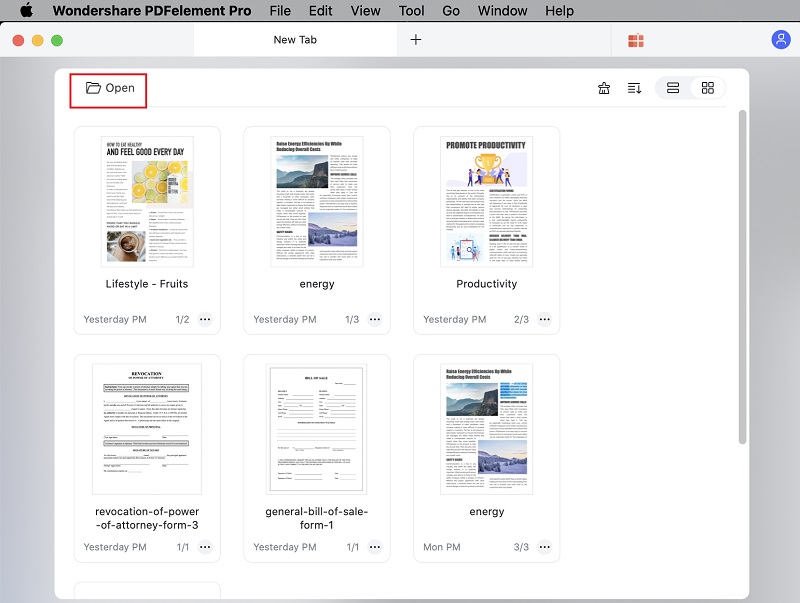 Step 2. Start the PDF rotation
On the correct menu of the program, click on the 'Organize Pages' and choose the page you want to rotate, click 'Rotate Pages' on the left toolbar, it will rotate page 90 degrees. This default choice just pivots the present page.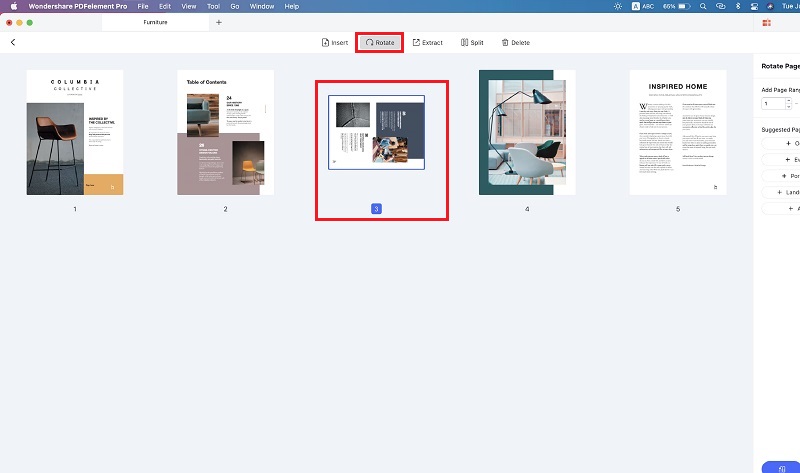 Step 3. Batch Rotate PDF Pages
Here are two ways to batch rotate PDF pages:
Way 1: Batch rotate PDF pages with 'Command'. Press 'Command' and choose the pages you want to rotate, then click on 'Rotate Pages'.
Way 2: Click 'Page Range', there are several types of page range you can choose, 'Odd Pages', 'Even Pages', 'Portrait Pages' and more. Moreover, you can type the page range you want to begin batch rotate PDF pages.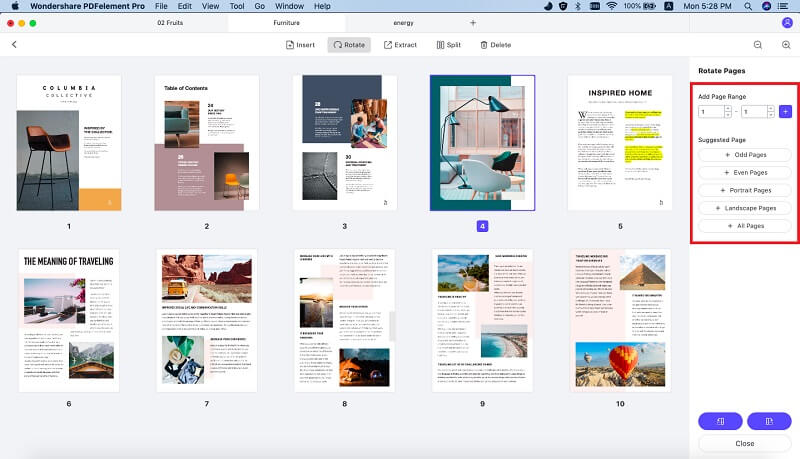 Step 4. Save the rotated PDF
On the header bar, click 'File' > 'Save'. Now your rotated PDF can be saved permanently.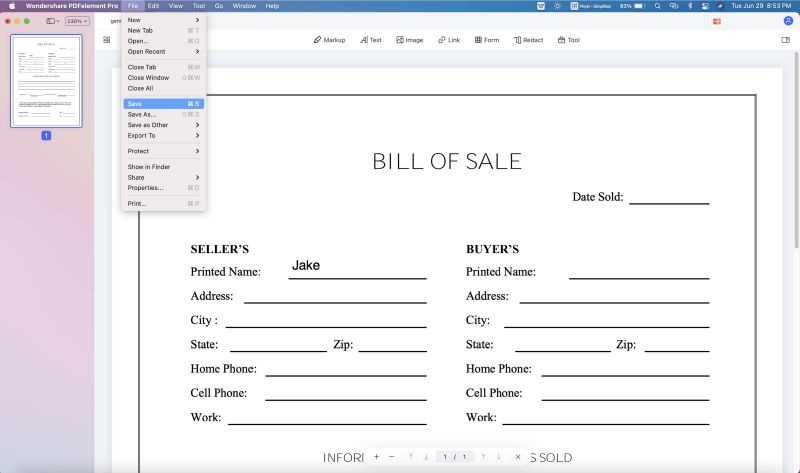 ---
#2 How to Rotate PDF in iPhone or iPad
For you to rotate PDF on your iPhone or iPad, you need to first download PDFelement for iPhone or iPad. It is free to use.
How to rotate pages:
You can use the navigation tools on PDFelement to rotate the PDF files. This works for scanned PDF documents with the undesired orientation. Here is how to go about it:

Step 1: Open your local PDF files on PDFelement.
Step 2: Tap the thrid icon to manage PDF pages, then select 'Edit' at the bottom of the toolbar.
Step 3: Choose the pages you want to rotate, then begin the rotation tapping the first icon at the bottom of the toolbar.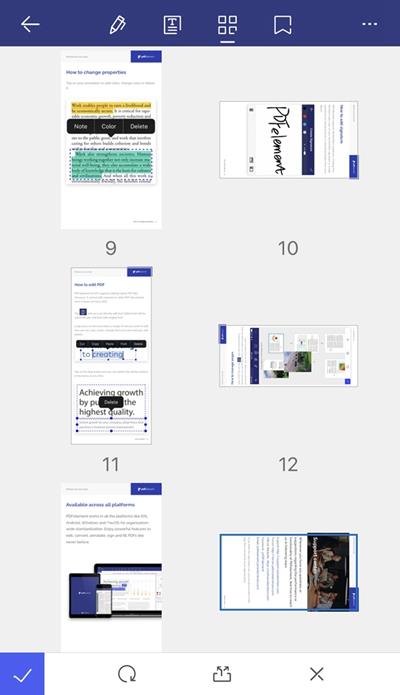 ---
#3: How to Rotate PDF Online
Hipdf is a powerful and easy-to-use online PDF editor. It provides lots of functions, editing PDF, converting PDF, compressing PDF, merging PDF and more. Moreover, with this PDF editor, you can rotate PDF pages easily.
Steps on rotate PDF online:
Step 1: Choose your local PDF files and upload to Hipdf.
Step 2: You can rotate PDF in 'Page Mode' or File Mode'. You can also select specific pages to rotate.
Step 3: Click 'Apply' to begin to rotate progress, and you can download the rotated PDF file after it finished.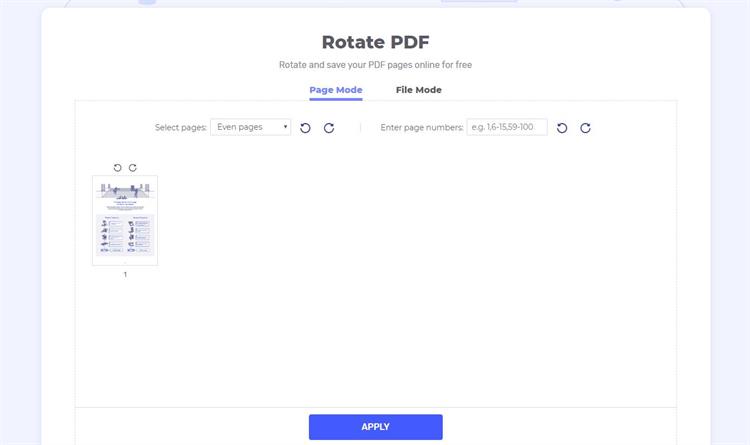 ---
#4: How to Rotate PDF in Google Drive
Step 1: Open the PDF file you want to rotate
Step 2: Clicking the print button brings the print overlay window with the various printing options.
Step 3: Selecting cancel takes you back to the PDF, but not in the usual Google Drive viewer.
Step 4: From the current viewer, right mouse on your PDF. A pop-up menu allows you to choose the orientation of the document.
Step 5: Save the new file.