Talking about what all you can do with a PDF file? You can so many things, like watermarking, converting PDF to image and vice versa, html to pdf conversion, combining multiple PDF files into one, splitting single PDFinto many, altering hyperlinks in PDF files, converting DOC and DOCX office files to PDF and vice versa, extracting images from PDF documents, converting PDF files to webpages, copying text from PDF, etc. And sometimes you may want to select text in PDF and then copy and paste into Word/Paint. In this Article, we will show you how to edit and copy text from PDF with PDFelement Pro easily.
The Best Tool to Select Text in PDF on Mac
We will all agree that a PDF document does have many advantages of its own which include augmenting security. But the major drawback with it is the fact that it somewhat lacks flexibility. It becomes a task to make changes in a PDF document; it can be complex and perplexing. Extracting text from PDF can be a whole lot irritating, and you end up finding the entire process difficult and tedious. But henceforth you don't have to worry. In this article, we will tell you about the easy and fast ways to extract text from your PDF file.As already mentioned, you just need the right techniques and tools to do all the aforesaid things. Let us take the simple example of copying text from PDF and study how to do the same using certain tools, in this case we shall deal with PDFelement Pro. This PDF editor will help you to select text in PDF according to your needs and make it easy for you to copy and paste the selected text content in PDF files.
How to Select Text in PDF on Mac Using PDFelement Pro
Following is the step by step guide on how to select text in a PDF on Mac:
Step 1. Import desired PDF files to the program:
The first step is to run the program. Click the "Open File" button to import your PDF files from your device to the program.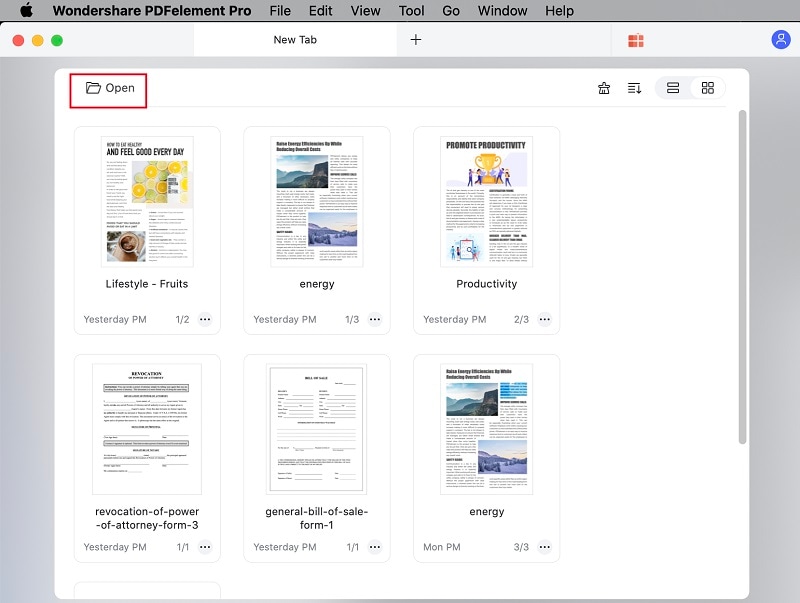 Step 2. Select Texts in PDF:
In this step you will extract the text by clickingon the "Edit" button on the top toolbar and then selecting the text to be extracted. With a right-click you can choose "Copy".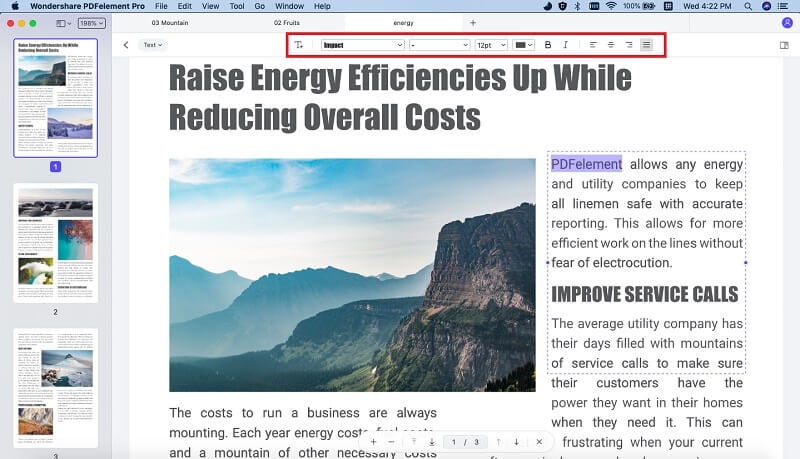 Except for this, the "Select" feature in this program also can help you to select and highlight texts in PDF files easily. Click on the "Select" button and then you can move the cursor to select words and even all the texts.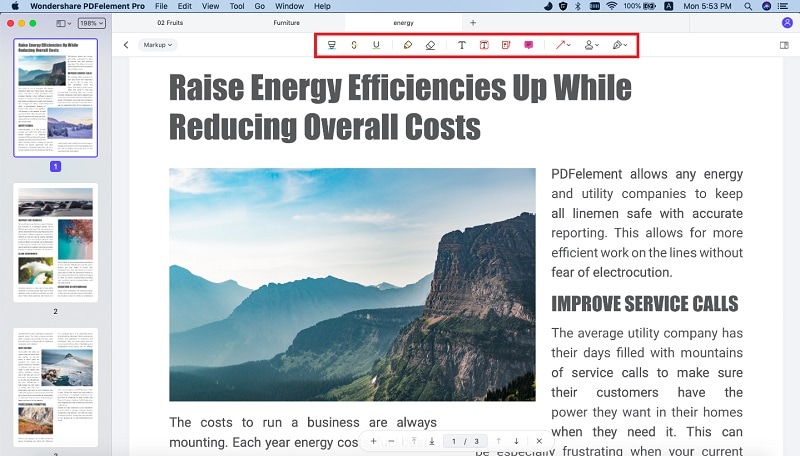 Step 3. Edit text in a PDF document
PDFelement Pro also provides you multiple PDF editing tools to edit texts in PDF files. Under the "Edit" tab, you can choose to edit PDF texts in "Paragraph mode" or in "Line mode".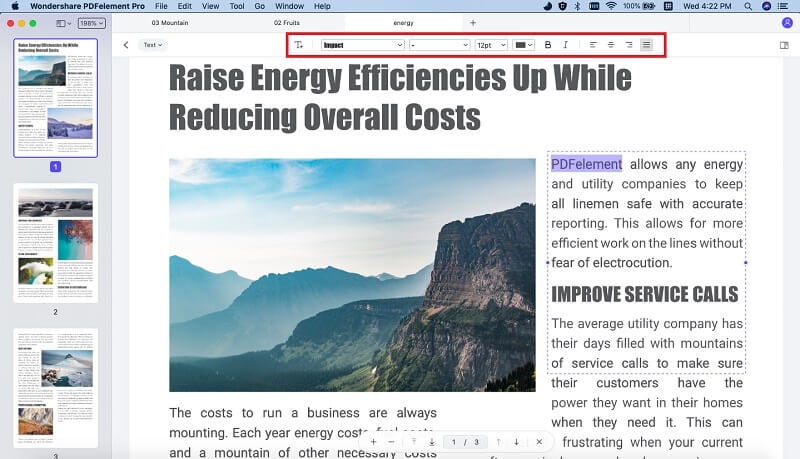 ---
Why Choose PDFelement Pro to Select Text in PDF
For all the Mac users out there, PDFelement Pro is simply the best option available. With this wonderful tool, you will be easily able to extract any text from a PDF document with simple steps. The best plus point of the tool is that is it very much affordable by all. There are many things that keep PDFelement Pro above all, and following are just some of the few features of the tool which make it the best. It has a whole lot of unique features with which you can easily edit any type of PDF document. We have furnished some of them under:
Key Features of PDFelement Pro:
You can easily add, delete, cut and replace elements like text, images and watermarks etc. on your PDF document.
You can convert the PDF document into a MS Word document very easily. The arrangement and outline of the new file will be the same a general MS Word document.
You can very easily combine multiple PDF files into one (merger) and split one PDF file into multiple files. This does not have any restriction on numbers.
You can very easily extract contents like text and images from any part of the PDF document and export them to any document of your choice in any other format.