If you are trying to insert an image into PDF on Mac, then you have come to the right place. It is not difficult to insert an image into a PDF if you have the right tool with you. All you need to do is get a professional PDF program that will allow you to easily insert image into PDF and start working on it. Here, you will get to learn about how to insert image in PDF Mac easily. Also, you will learn the step-by-step process to do it as well.
How to insert an image into PDF on Mac
When it comes to editing any of your PDF files, nothing works as better as PDFelement Pro. Your one-stop-solution for editing, converting, creating, securing, signing on the PDF files, as well as sharing. Everything that you wish to do with your PDF file, now PDFelement Pro lets you do that. Some of the robust features that you will like are as follows:
PDFelement pro lets you edit your PDF files and work on it, just like you edit your word document.
With the advanced OCR features, now any PDF scanned document can be edited as well.
If you want to keep your PDF protected from different users, set a password, and keep it secure.
You can extract the necessary data from your PDF files easily.
Steps on insert an image into PDF on Mac
If you are a Mac user and you would like to know how to insert image in pdf Mac, then here's our step-by-step guide that you need to follow.
Step 1. Download PDFelement
To be able to insert an image, you will first have to download the tool on your computer.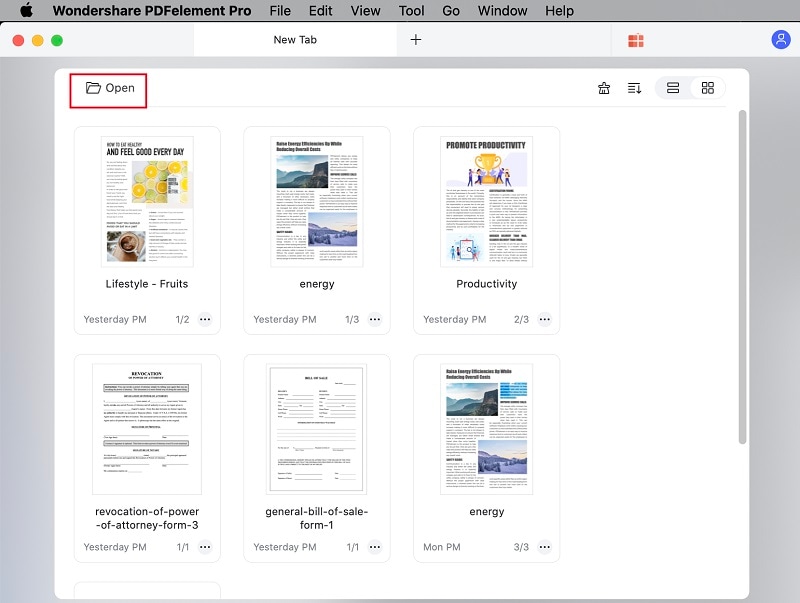 Step 2. Insert an image into PDF
On the software's screen, you will see the 'Image' option on the left toolbar. Click it, and hit the 'Add Image' option. Now, select the picture that you wish to add. You can drag and drop the image on your PDF document as well. You can resize the image inserted in the PDF as well.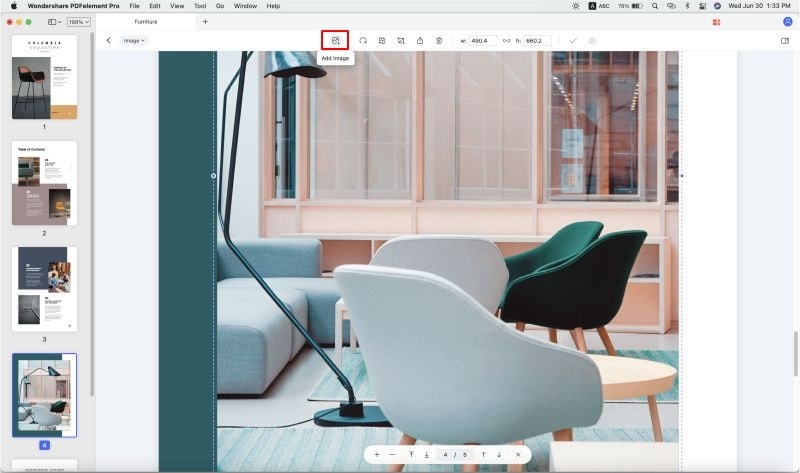 Step 3. Save your PDF
Once you are done inserting the image, you can edit the picture as well. For example, you can crop the image, fix the ratio of the image, and more. After you are satisfied with the editing, you can click on the 'Save' option to save the document.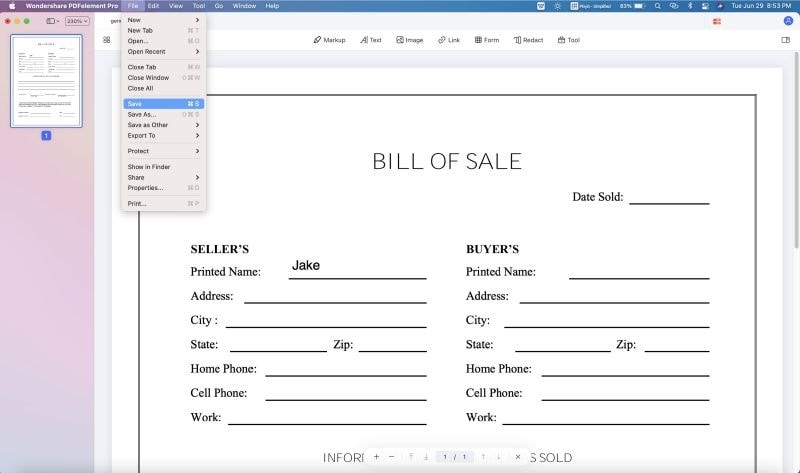 ---
How to insert an image into PDF on Mac Preview
For those who use Mac Preview, here is your guide for Mac preview insert image to PDF. Follow the step-by-step guide and know how to insert an image quickly.
Step1. Open PDF in Preview
Open Preview and then select the PDF document where you would like the image to be inserted.
Step 2. Insert image into PDF Preview
After you have opened the PDF document, go to 'Edit' option, then select 'Insert' > 'Page from File' and select the image you want to insert into PDF.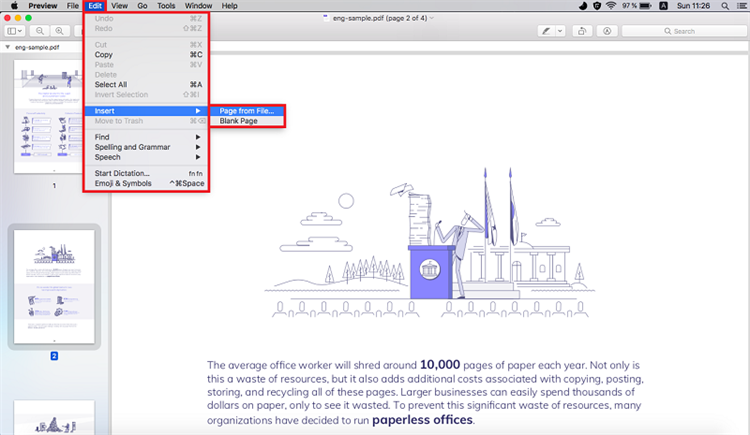 Using Mac Preview insert image to PDF is a convenience way, but it is not the best choice for you. Preview can only insert image as PDF page, and you can't edit this image or paste it onto PDF pages. On the other hand, PDFelement Pro, along with letting you insert image, enables you to edit the images as well. Go ahead and get the software to work on every PDF document that you have easily.