Whether you have PNG, JPG, BMP, GIF, or TIFF image, if you want to insert images into PDF documents, you will require a professional PDF editing tool that will allow you to do that. Here in this article, you will get to know about the best tool that will enable you to insert pictures into PDF and will also offer tons of other valuable features. Keep reading to know what that software is and how to add images into PDF easily.
How to insert an image into PDF
Steps on insert an image into PDF
Unlike other PDF editor tools, PDFelement Pro is a powerful PDF editor tool that lets you not only edit the pictures that you have on a PDF file, but lets you insert PNG into PDF, or any other image format without any hassle. If you are struggling to insert an image in the PDF file, go ahead and read our step-by-step instructions to do it easily.
Step 1. Download PDFelement Pro
The first thing that you need to do before inserting the image to your PDF file is downloading the software. Hence, visit the official site and download the tool to your computer. Once done, import PDF unsing 'Open File'.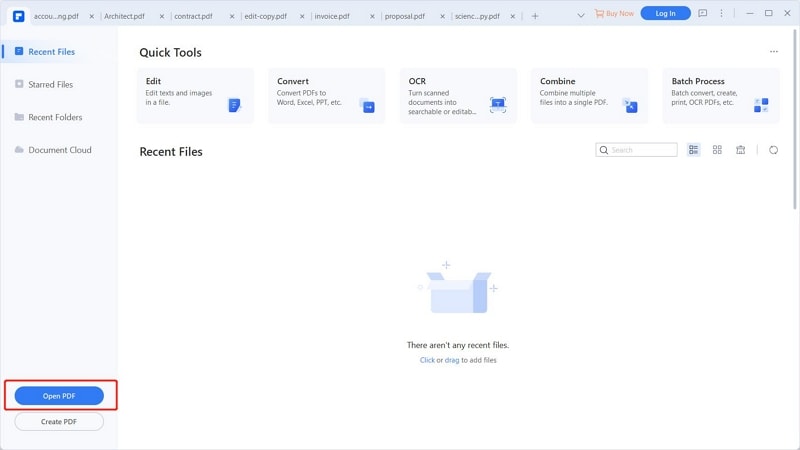 Step 2. Insert picture into PDF
Go to 'Edit' on the top menu, click 'Add Image' option, you need to select that and choose the image that you wish to insert. You can also drag the image if you like or resize it as per your requirement.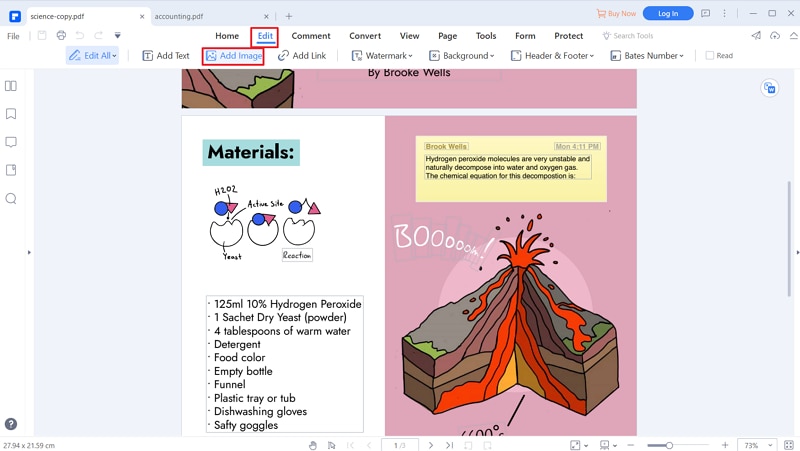 Step 3. Save your PDF file
When you inserted the photo into PDF, you need to click on the 'Save' icon, and your PDF file will be saved.
---
Why Choose PDFelement Pro to insert image into PDF
PDFelement Pro allows you to insert and edit your images just the way you want it. It is a reliable and powerful PDF editor tool. The same tool will let you edit an image, rotate it 360-degree, and even resize it. You can do anything to the inserted image with this tool.
The best wat to insert photos into PDF is by using PDFelement Pro, which is the top and the best all-in-one software that comes along with superb features, which will let you work on your PDF file efficiently. You can now not only insert jpg into pdf, but you can also do other things to your PDF file as well. Some of them are:
You can easily edit any of your PDF files like a Word document.
You can use the software to add annotation, like a comment on your document or add markup.
The software comes with advanced OCR technology that lets you work on your scanned PDF files.
You can also create new forms using the same tool and sign on any of your PDF documents with just a few clicks.