"Is there any way to insert PDF files into a Word document?"
There might be times you need to embed a PDF file in your Word document and send it to your client. But you might be wondering how to insert your PDF into Word? Luckily, there are few easy ways to add PDF files into a document. MS Word gives you an easy option to insert PDFs, but you might have to take a different approach. This article will introduce two easy methods for how to insert a PDF into a Word document with PDFelement Pro.
Method 1. How to Insert PDF into Word as an Image
If you don't want your attached PDF file showing as an icon, you can insert the PDF into Word as an image, showing the thumbnail view directly. This is the best and easiest way to insert PDF content into a Word document. To attach PDF to Word as an image, PDFelement Pro is a great tool. Below are the steps to add PDF to Word and convert PDF to JPG and other image formats.
Step 1. Import PDF to PDFelement Pro
The first step is to launch the PDF editor on your computer and then hit the 'Open File' button on the primary window. In the new window, you can add the files you want to convert by clicking the 'Add Files' button or via drag and drop.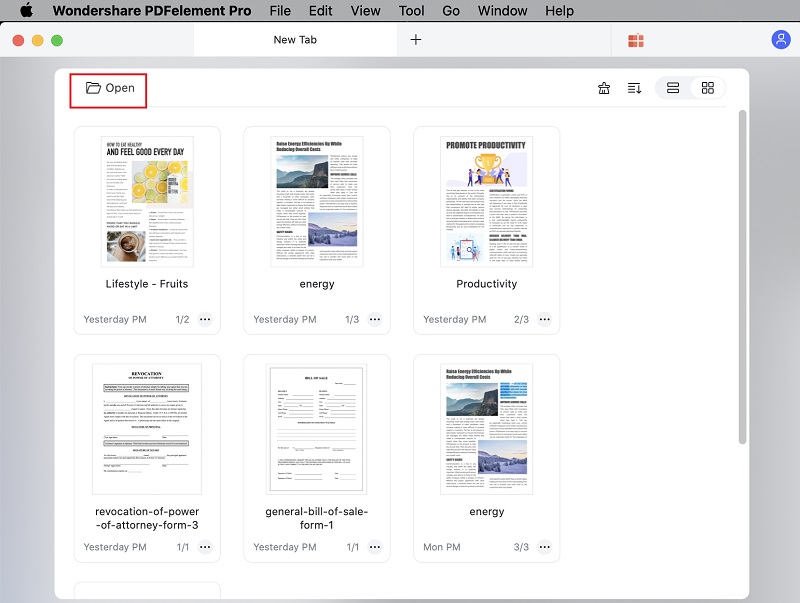 Step 2. Convert a PDF to an Image
Click the 'Tool' icon on the left toolbar, choose 'PDF Converter' > 'Add' to open the PDF files you want to convert. Choose 'To Image' as the output format. You can freely customize the quality for conversion and turn on the 'OCR' button for converting scanned PDFs as well. Finally, click the 'Apply' button to start the process of converting a PDF to an image.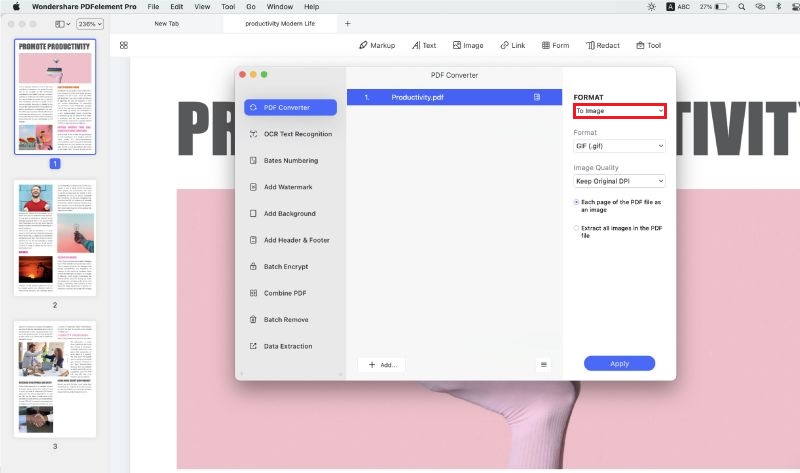 Step 3. Edit and Markup PDF (Optional)
If necessary, you can edit or annotate your PDF before the PDF to image conversion. To edit the text and images, you can click the 'Text' button on the left toolbar and then make changes to your document.
If you want to leave comments or highlight some sections in the PDF, you can click the 'Markup' button and choose the options you need. Besides, you can also add links in PDF or sign your file to protect the copyright.
Step 4. Insert Image into Word
To start the conversion, you will have to insert the image into your Word document. After the conversion, you can open your word document, and you will see the image inserted into the document. Click on 'Insert' and then click 'Picture'. Select the PDF image file you want to add and click 'Insert'. You can then resize and edit the image within your document.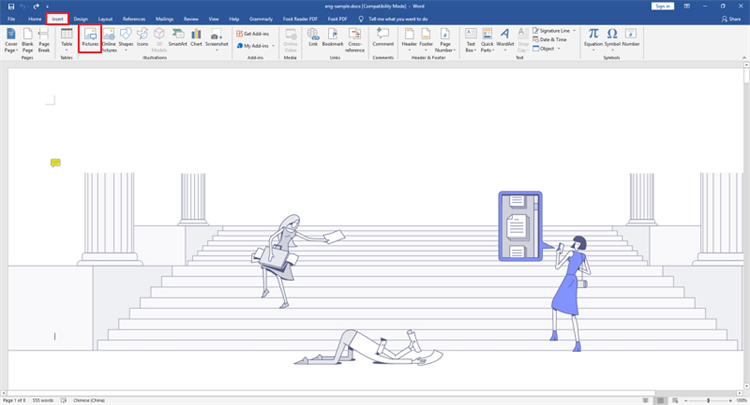 ---
Method 2. How to Insert a PDF into a Word Document as an Object
MS Word has the option to insert PDF from the same application with the option of Object under the Insert tab. You cannot edit PDFs except in Word, which has included the option of editing PDFs. If quality of PDF is fine, then there is no issue in using this method because if you are using compressed files, there is chance the quality may be comprised.
1. Insert PDF into Word in Windows
MS Word provides options to insert PDF files into a Word document. However, there are some limitations. It allows only one page and quality or size may be compromised. Here the step-by-step guide:
Step 1. Go to the 'Insert' tab on the main menu. At the far right, there is the 'Object' button. Click on it and a dialog box will open.
Step 2. Click on the 'Create from File' tab. Browse for your PDF file and select the one you want to place.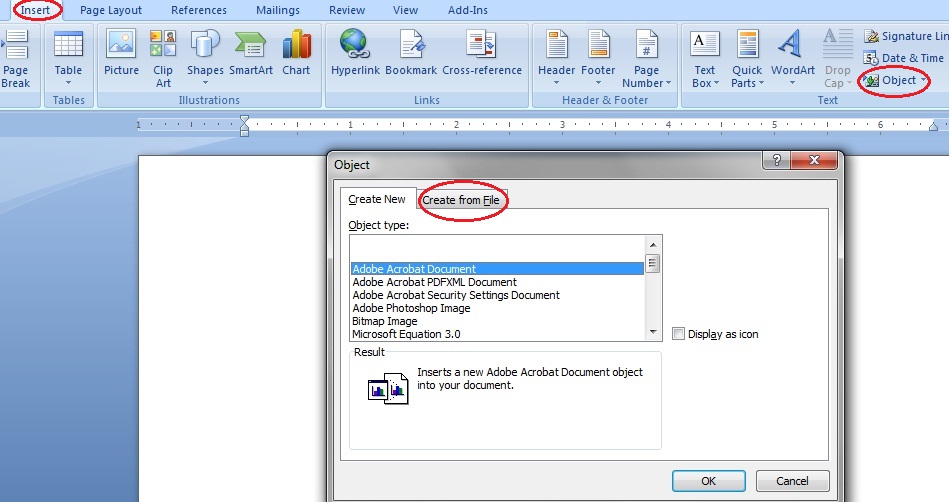 Note: You must remember that this method works only for one page PDF files. If you insert a multipage PDF, only the first page will appear in the document.
2. Insert PDF into Word on Mac
It's easy to insert PDF into Word on a Mac device as well. If you are using Mac to insert a PDF file into Word, the method is mostly the same. Here is a complete step-by-step guide:
Step 1. Go to the "Insert" tab and go to the option of 'Object'. Once the pop up appears, go to the 'From File' button at the bottom. Search for your PDF file and open it.
Step 2. The good thing about Mac is that it allows you to select the page you want to insert from a multipage PDF document. You will also have a preview of the page you select. Select the page you want to insert and click 'Insert'.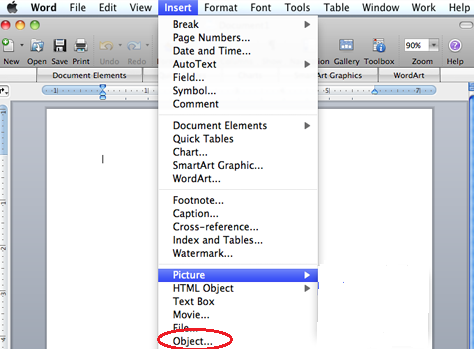 Note: You cannot edit PDFs after they are inserted into Word. Like images, you can resize or move them around, but you can't edit the contents. This is one difference between the Mac and Windows versions.