Usually, adding the images in a PDF document is common. However, if have an image but tilted or facing the wrong direction; you have to overturn it right? Hence, you should have reliable software to save the overturned images for lifetime. You may end up facing the same issue again. We will ensure that you forget the problem forever. In this article we will teach you how to overturn image in PDF file. Please go through this article carefully as you would need to follow steps with PDFelement Pro in sequence to understand and do a successful overturn of image.
The Best PDF Eidtor to Overturn Image in PDF
You all would know and could easily search Google to find many methods to overturn an image in PDF, however would you know which one you should choose? It is extremely important to choose a perfect image overturn software which has authorized features. There is a professional PDF editor which can cater to all your PDF documents perfectly, it is the PDFelement Pro. If you need a permanent solution to overturn image in PDF documents, this is the right choice. The PDF editor comes with excellent features that make your work easy and effortless. You can observe its clean and clear interface availability for all professionals.
How to Overturn Image in PDF
In this section, you have only three steps to perform. After your completion, you will have the overturned images in your hand with right direction.
Now, you have to download the PDFelement Pro from the authorized website and install the software. It doesn't take much time to install and so you can start the overturn method soon.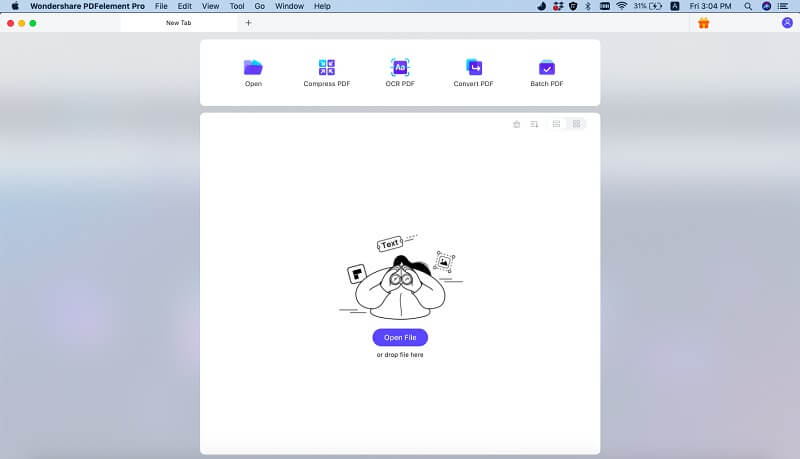 Step 2. Open PDF Files
In this step, you have to import the PDF files from your personal computer. Once if the installation completed, you will get the main interface. The main interface has several options such as open file, edit PDF, create PDF, combine PDF, and convert PDF, batch process and PDF templates. You have to choose the "Open File" option below. You will get the screen with the list of files in your local disk.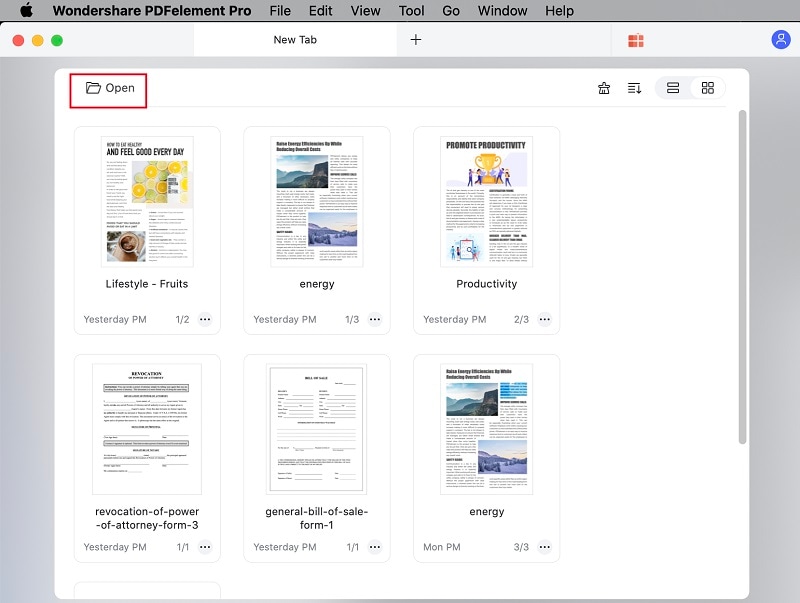 Step 3. Overturn Image in PDF
After you've imported the PDF to the program, you can click to open the "Edit" menu. Move the cursor to select the desired image and the image editing panel will appear on the right side of the main interface. Click on the "Overturn" icon and you can overturn images in PDF files easily.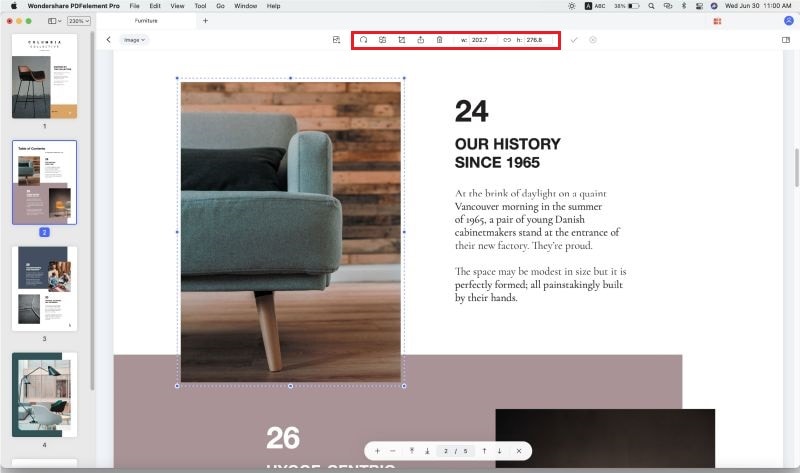 ---
Why Choose PDFelement Pro to Overturn Image in PDF
PDFelement Pro does all processes in PDF file such as create, edit, crop, split, merge, extract and overturn as an all-rounder software. You can set the settings to overturn the images in PDF files permanently and save time for all images. We have very well researched the PDFelement Pro and you will get 24 hours customer support, too.
Key Features of PDFelement Pro
You have a full control on PDFelement Pro to overturn, create, split, merge, extract and link the page to the HTML.
You can annotate and markups the PDF file quickly.
You are free to create the forms using the PDF templates.
With the OCR function, you can convert the scanned PDF files too.