To truly get the most out of your PDF experience, there are some great tools to help you. You need these tools even more if you view a lot of webpages and you need to be able to annotate and highlight your work. You might even need to simply convert your webpages to PDF for future use. If your browser of choice is Google Chrome, then you're in luck! Here is a list of great PDF Highlighter Chrome extension to help you highlight and annotate your documents even more.
---
Top 5 PDF Highlighter Chrome Extensions
1. Kami
Kami is a PDF highlighter tool in Chrome that is available both as an extension and as an app for chrome. It also happens to work on other browsers like Chrome, Firefox, Safari and Internet Explorer. This great PDF highlighter chrome extension app, which gives you the ability to annotate and share your documents using a drag and drop format. Once you've imported a file into Kami from the web, Dropbox or Google Drive, you can work on it using Kami's great features.
Key features:
Highlight your documents, strike through text, or underline it using different styles and colors
Add comments to different sections of your documents
Add text to your document or select text that you may want to modify
Draw objects in your documents and also erase drawings you don't want anymore
Split your documents or merge them with other documents. Additionally, you can split and merge elements within a document
Share your documents with others, export them out to other applications, or print them and have them in hard copy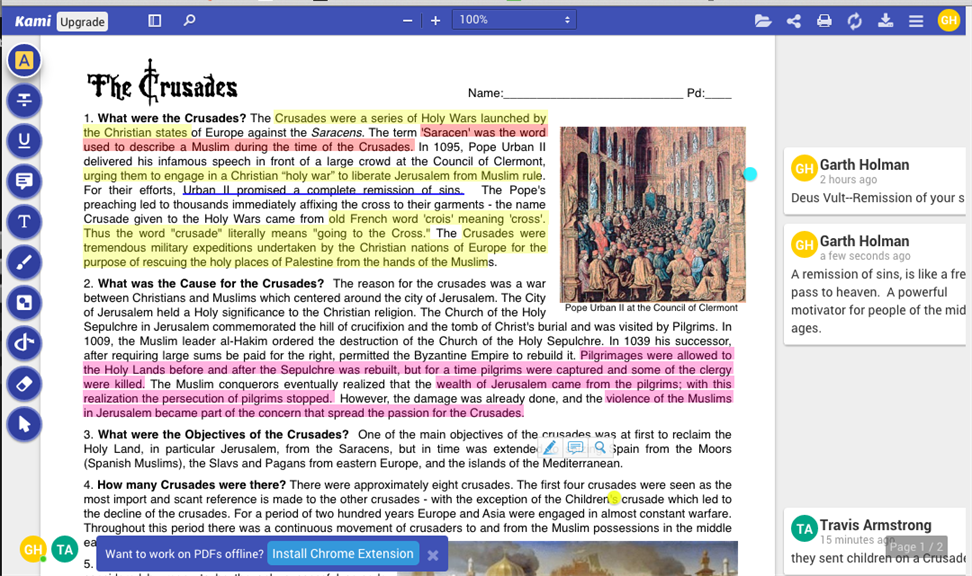 2. Xodo PDF Viewer and Editor
Xodo PDF Viewer and Editor is a highlighter PDF chrome extension tool that comes as both an extension for Chrome, as well as a full-featured app. You can view, annotate and edit your PDFs with this app, making it a highly versatile tool you're bound to enjoy using. It works using drag and drops to import documents from your drive or the cloud. Some features like collaboration and saving require you to open an account with Xodo. However, it's free and easy! Many of the other features work without an account as well.
It has some wonderful features as well:
Highlight sections of your PDF documents, and strikethrough or underline phrases
Add comments to sections of your document and collaborate with others
Add text shapes or callouts to your document
Add a signature to your documents, print them out, and save them to your computer or the cloud
Merge pages, split, and organize pages to create a more appealing document.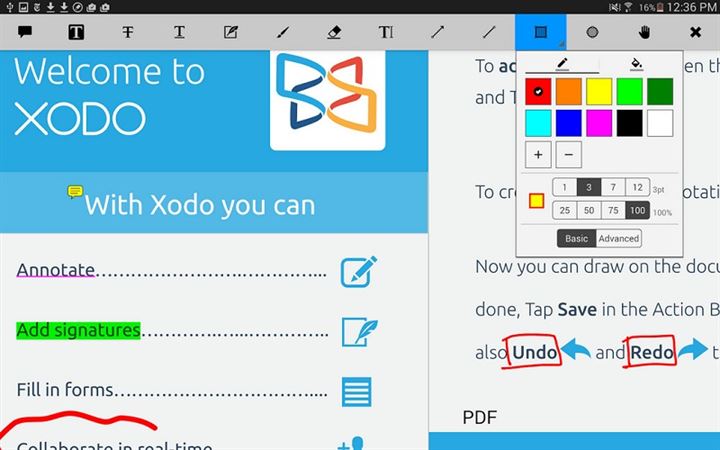 3. PDF Buddy
PDF Buddy is another chrome highlighter option that makes viewing and editing your PDFs incredibly easy. The app works a lot like the Microsoft Word editor, allowing you to modify your document in a number of ways. You can align your paragraphs, pick a color for your fonts, or choose different font styles and sizes. You can set your text in bold or italic as well as underline it and more.
Features:
Use the pen that comes with the app to transform your documents
Add symbols and shapes that you can customize as you wish
If you have a free account, you can even add signatures and shapes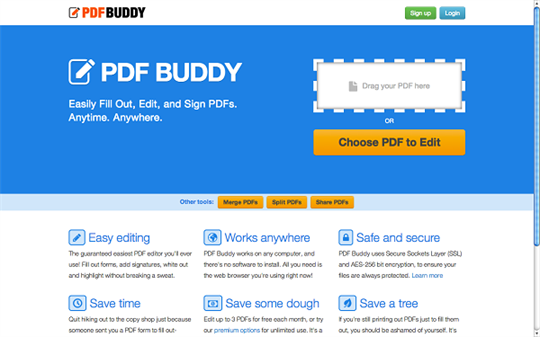 4. Hypothesis
Hypothesis is a versatile highlighter Chrome extension that allows you to work on both web pages and PDFs. You can add notes to your webpages, highlight different text, and fashion replies in the app. You can also use the extension to make your work more organized and collaborate with friends by adding private and public annotations.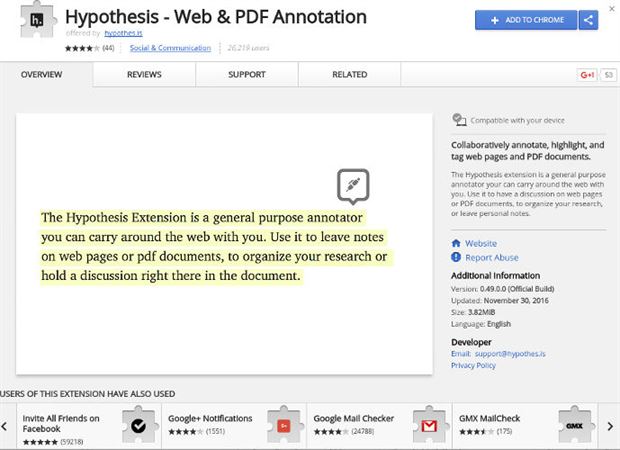 5. Yawas Web Highlighter
If you prefer to have a wide range of colors for highlighting different items, you will love Yawas Web Highlighter. It's another simple and straightforward Web annotation tool, but what makes it different is that you are free to choose the highlight colors you use. Most of its functions, such as changing the highlight color, deleting the highlight, etc., are easily accessible from the context menu and via keyboard shortcuts.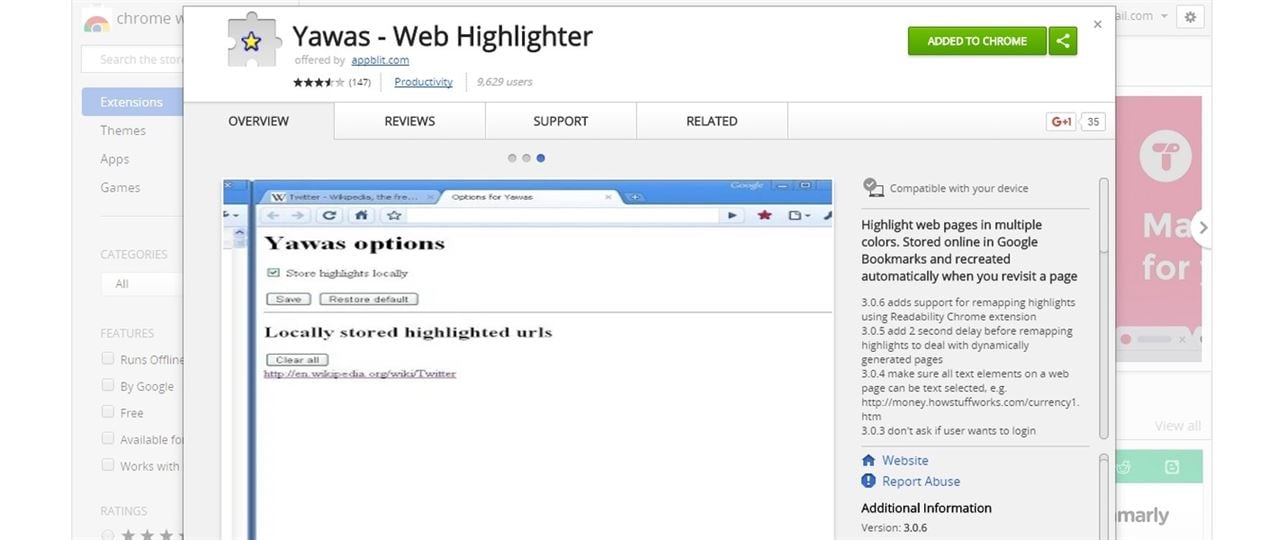 ---
Part 2. A Great Offline PDF Highlighter: PDFelement
PDFelement (or PDFelement for Mac) has made the list specifically for Mac users who are looking for something with more innovation. You can purchase it for your Mac and it will come as a download that opens up a whole new world of possibilities for you. The app will support nearly all major formats, including EPUB, text, Word, Excel, PowerPoint ,and HTML. This piece of software is particularly useful if you're looking to convert any type of document to PDF.
Key features:
Modify scanned PDFs with built-in OCR technology.
Convert scanned PDFs to Word, Excel, PowerPoint, text, and other document formats.
Add, delete, and edit text, images, and pages in scanned PDF documents.
Create PDF from Web pages, images, and text files.
Fill out PDF forms and create PDF forms from pre-designed templates.
Add passwords, watermarks, annotations, hyperlinks, and comments to PDFs.
Merge multiple PDF documents into a single PDF file.
Add personalized signatures and stamps to PDFs.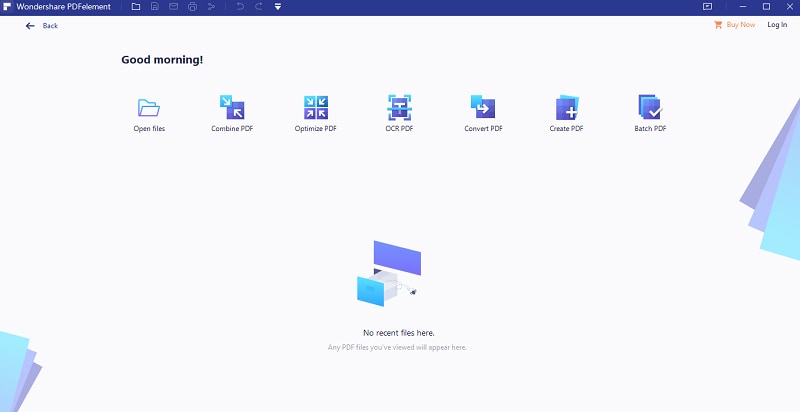 ---
Conclusion
This article provides you top 5 PDF Highlighter Chrome extension that you can use to highlight PDF documents easily. Besides, you can also have a try at a great offline PDF highlighter, PDFelement. It contains a lot of functions except for highlight, such as edit, convert, sign, and so on. You can check some instructions for details on our website.