PDF documents are great for sending protected material over the Internet. A PDF maintains the formatting of the original document and displays colors and images well. Now you may need to edit a PDF file and to rearrange pages in PDF; it may have been erroneously formatted and you want to bring order to the pages. Using PDFelement Pro, you can achieve this with ease.
To rearrange pages in PDF is no easy feat especially when you use the wrong products. There are tools that take the pages as images for rearranging but the quality is never the same. With PDFelement Pro, the quality of text, color and images remains the same. All embedded content, such as video will also remain the same. You can never go wrong when you decide to use professional tools and here you will get to see why.
The Best Software to Rearrange Pages in PDF
Creating or editing a fantastic document will require you to rearrange pages on PDF for it to really stand out. You need a PDF editor which has all the tools you need for this task. PDFelement Pro is the one tool that has all that you need. You can edit images, text and even scan multiple documents and import them into the PDF.
If you see some useful information on a PDF and want to comment on it before you send it to friends, family or colleagues, this tool will help you do so. This is a powerful PDF editing tool.
How to to Rearrange Pages in PDF Document
Step 1. Import PDF into the PDF Editor
Once you have installed the program, the first step will be to launch it and start importing PDF files to the program. Go to "Open File" and then you will then get a popup window from where you will select an existing PDF file to import.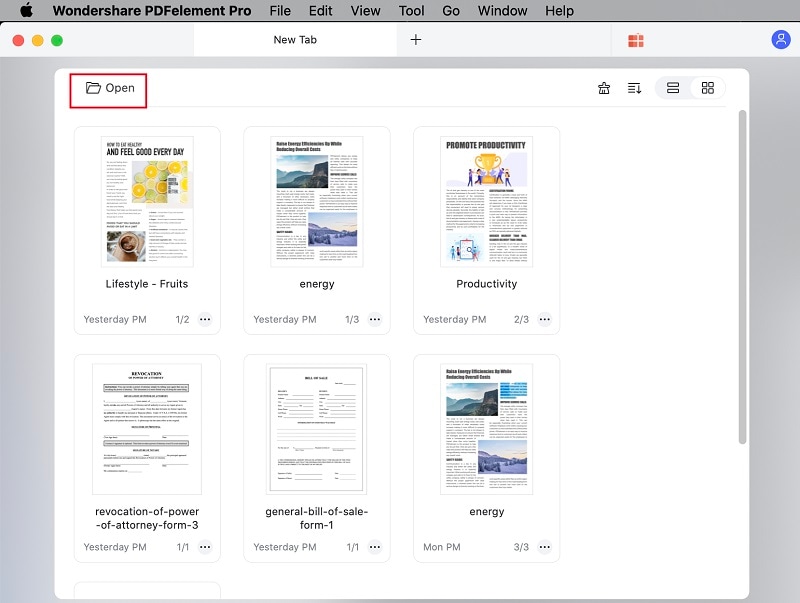 Step 2. Rearrange Your PDF Pages
Once the document has been imported, you will be presented with a thumbnail view of the pages in the left side of the main interface. You simply have to drag the pages around into the new positions that you want and they shall be rearranged.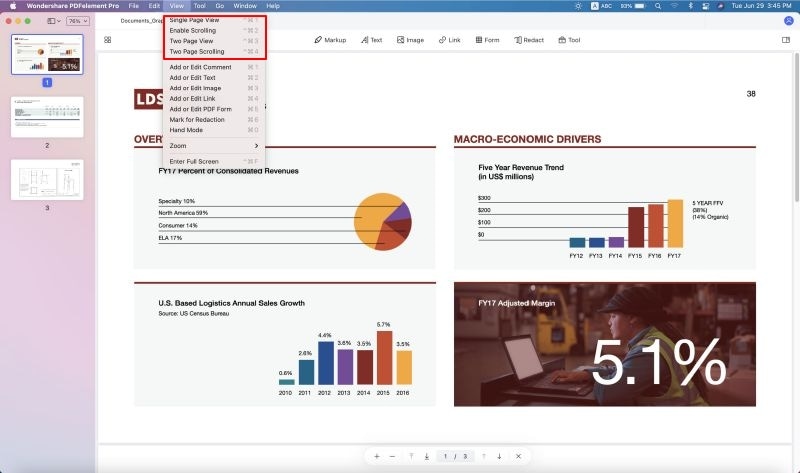 Step 3. Edit PDF Files
Now that the pages have been rearranged, you can go ahead and edit them accordingly.
To edit text in PDF go to the "Edit" button and then click on "Add Text". This will allow you to add text to the page.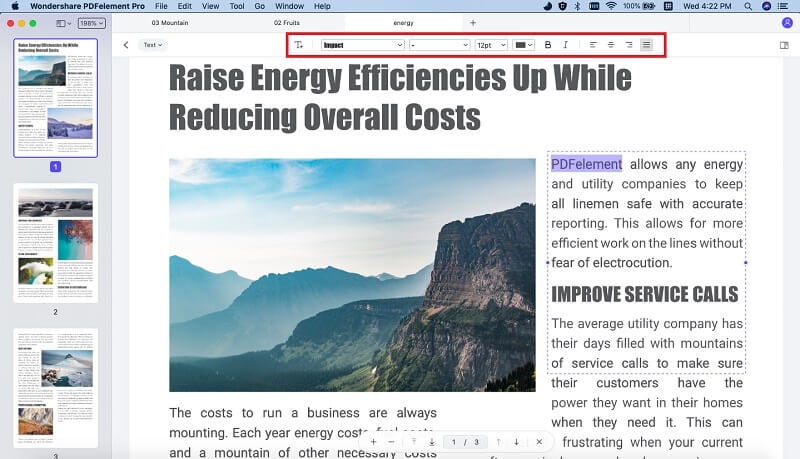 To edit images in PDF documents, go to "Edit" button and then "Add Image" to add images to your work.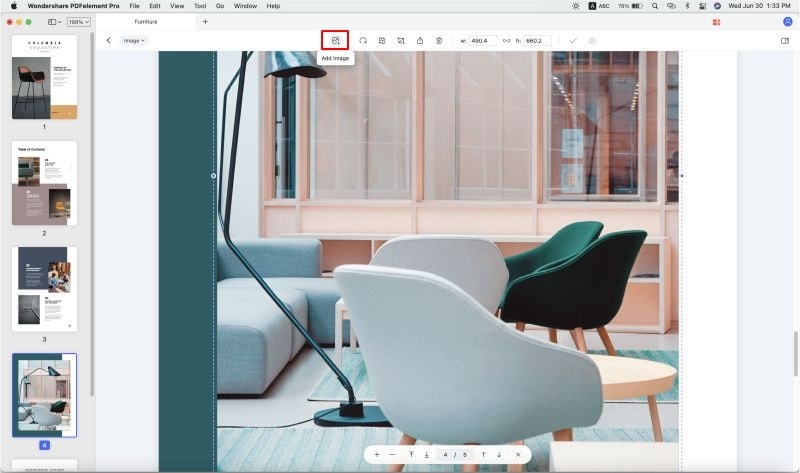 There are many other editing tools that you can use to add links, watermarks and a lot more. Think of this as the Microsoft Word text editor for PDF documents. It is very easy to use. Unlike rearrange pages in PDF online, you can use this PDF editor to edit and rearrange pages in PDF without hassle.
---
Why Choose PDFelement Pro to Rearrange Pages in PDF
PDFelement Pro is a professional PDF editing tool that allows you to edit all aspects of a PDF files. It is great for editing templates and other documents to fit your needs. Except rearraging pages in PDF, you can choose to convert PDF files to Word, PPT, image and other file formats, too. To save the time, you can also use this tool to batch convert multiple PDF files to other formats.
The main features of this PDF Editor:
Edit & OCR – Edit any part of a PDF document, and even scan documents in OCR from and import them into your work.
Markup & Sign – Make the PDF uniquely yours by adding a digital signature or stamp.
Convert & Create – You can convert a PDF to and from several different document types. You can also create your own right from the start.
Organization – you will be able to organize the pages of your PDF with ease.
PDF Forms – you can edit, create and fill out PDF forms using this wonderful tool.