Quite often, there are times when your PDF File size is too big and you might need to reduce it. Compressing a PDF File size is not an impossible task and it makes it more convenient to store and share it easily. Say for example, if you want to send a PDF File via mail but cannot do so because of its size, you can always compress it and try again. Sometimes, PDF Files size need to be reduced to save them in smaller capacity pen drives, etc. For all such and many other needs, it is essential that you reduce PDF file size, which not only reduces its size but also retains its originality. This article below will tell you more about various online and offline tools for the said purpose, including PDFelement Pro.
Method 1. Reduce PDF File Size with PDFelement Pro
PDFelement Pro - The Best Way to Compress PDF on Windows
PDFelement Pro is a great software to compress PDF Files instantly. It offers many other exciting features as well to take care of all your needs, such as editing, creating, merging, splitting and organising PDFs. Users from all over the world rely on this software and we recommend that you give it a shot too. Some of its useful features are listed below to help you understand how powerful and effective PDFelement Pro is:
Reducing PDF Files to optimum sizes by giving you four different size options.
Organising PDFs by bates numbering, indexing, watermarking, etc is possible when you use PDFelement Pro.
Batch processing option makes life simpler when multiple PDFs have to be compressed/edited/organised/shared simultaneously.
Scanned PDFs can be converted to editable formats via OCR technology.
From filling PDF Forms, data extraction to securing your files, it is all possible with the help of iSky soft PDFelement Pro for Windows.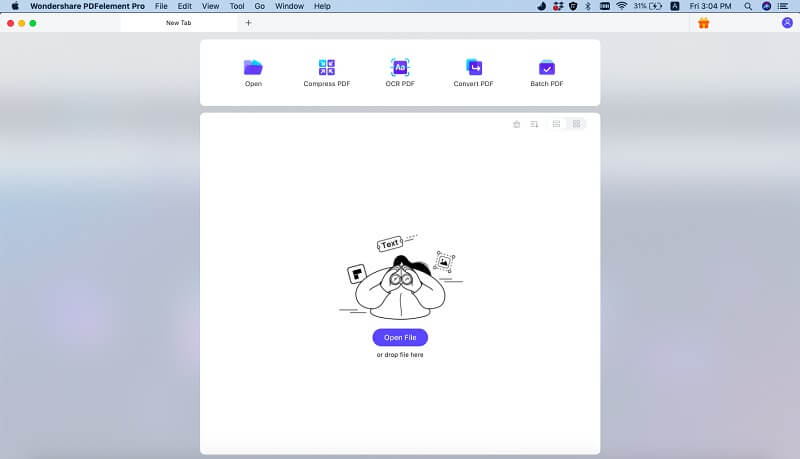 ---
How to Reduce the Size of PDF Files
Given below is a guide with step-by-step instructions to use PDFelement Pro for Windows to compress PDF files. Follow these guidelines and be rest assured that your PDF File will be reduced in size but its content will remain unaltered:
Step 1. Import PDF Files to the Program
Download, install and run PDFelement Pro on your Windows PC and select "Open File" to browse your computer and locate the PDF File whose size needs to be reduced.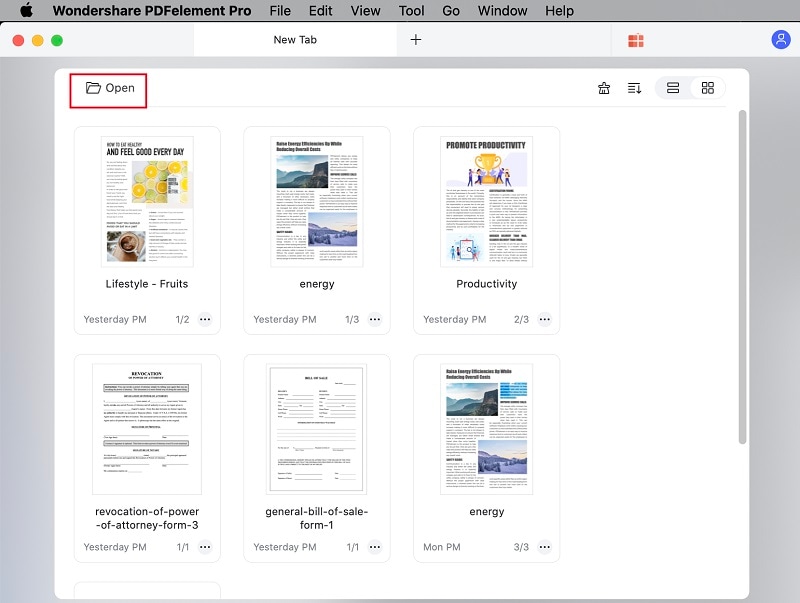 Step 2. Start Compressing PDF Files
The first step will import the PDF File to PDFelement Pro. When you see the file on your screen, visit "File" and choose "Optimize". Once you do this, four options will appear before you. These options are basically different sizes to which you can compress the file. Choose a suitable size and hit "Optimize" to compress the PDF.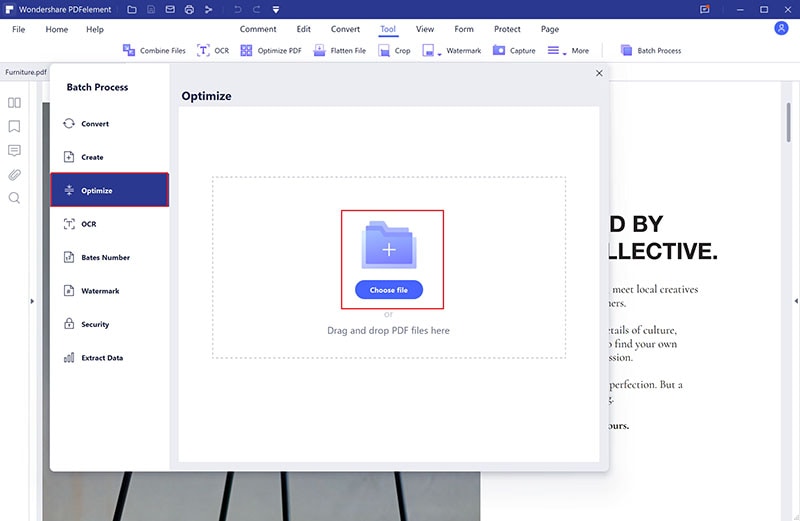 Just these two simple steps and you are done! This is why we recommend PDFelement Pro for Windows for all your PDF related needs, especially when it comes to compressing and editing PDF Files.
---
Method 2. Make PDF Smaller by Using Microsoft Word
MS Office is known to be the best PC Suite for Windows since a very long time, but what most of us don't know is that with the launch of MS Office 2013, we can even create and edit PDF Files in hassle free manner. This is great leap by Microsoft and serves as boon for users who would like to compress their PDF Files to optimum sizes for various purposes such as sharing, storage, etc.
Step 1. While using MS Word 2013, all you have to do is save your word file as PDF. On the "Save As" windows ( "File" >"Save As"), select PDF from the drop down list contains output formats and also choose "Minimum Size" from the options given below. This is a new feature and saves a Word Document as PDF File in the most optimum size.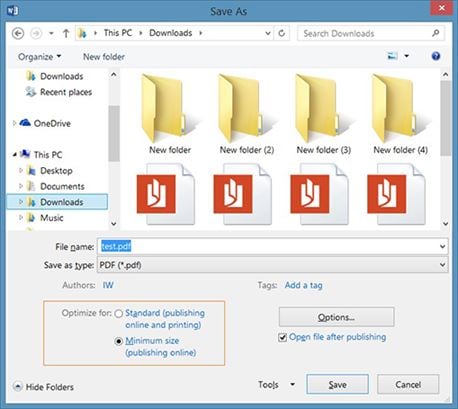 Note: In case you want to compress an existing PDF, all you got to do is open it on MS Word ( "File" >"Open" > browse to open the PDF File) or simply right click on the PDF File and open it with MS Word 2013.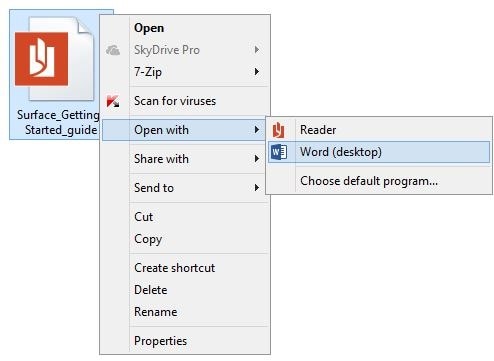 Step 2. Now enable editing and save the file again in PDF Format by following the steps given above.

---
Method 3. Compress PDF Files Online
We have listed here for you three online tools to easily compress PDF Files:
1. SodaPDF
Visit official website of SodaPDF and compress your PDF Files in an easy and secure way.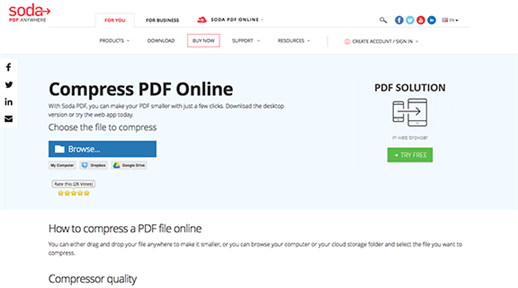 2. Smallpdf
Smallpdf is an easy to use online PDF compressor that you can compress your PDF Files for free in no time. Using this website is extremely intuitive and easy.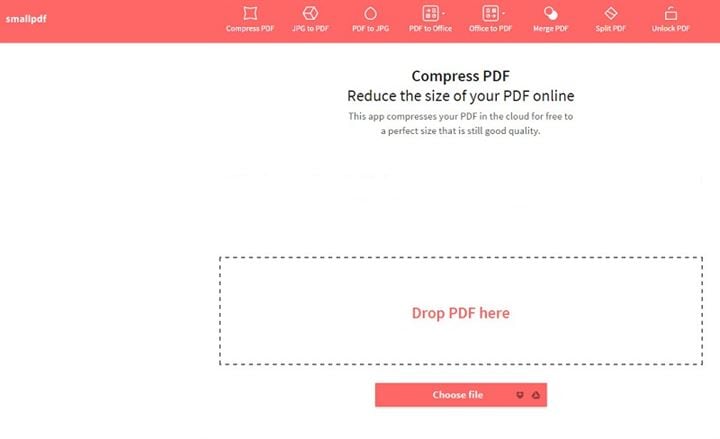 3. PDF Compressor
PDF Compressor is great online tool compress PDF Files to optimum sizes, best for trouble free sharing. Visit its website for more information about till online tool and instructions to use it.