There are plenty of reasons why millions of PDF users remove images from their PDF files. It might be that you want to reduce the size of your document, get rid of unnecessary images for easy printing or text flow, or you just don't want to send a document to the target person with those images for privacy or other reasons. Whichever the cause, it is important to have an effective way to remove images from PDF. Well, there are scores of PDF tools but only a handful can do the job satisfactorily. Finding the right tool to delete an image in PDF can prove daunting. Fortunately, this article guides you on the best way to remove image from PDF.
How to Remove Images from PDF
PDFelement Pro is a powerful comprehensive PDF solution program used by droves of people, institutions, and companies. Whether it is for financial, academic, or human resource documents, PDFelement never disappoints. This tool is equipped with multiple amazing features that transform the way you interact with PDF files. With PDFelement, you can create PDF, convert, annotate, organize, edit, compress, share, create forms, perform OCR to unlock texts on images, and print PDF among others. Its amazing speed, affordability, ease of use, and compatibility make it a complete PDF tinker tool.
Step 1. Open PDF File on PDFelement
Run PDFelement on your device to access the primary window. On the main interface, locate and click the "Open File" icon. Upon clicking, you should be taken to the file explorer window. Here, browse for the PDF file that you want to remove the image from and then click the "Open File" button after selecting the PDF file. Alternatively, you can drag and drop this file on the PDFelement main window.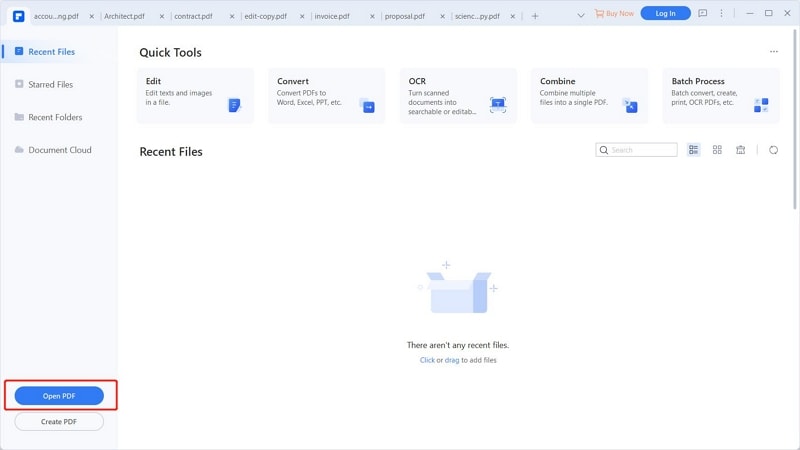 Step 2. Enable Editing Mode
When the PDF file is loaded, navigate to the toolbar and click the "Edit" tab. You should now see several Edit sub-menu options just below the Edit tab. Ignore other options and drag the "Edit" slider on the far-right to activate PDF editing.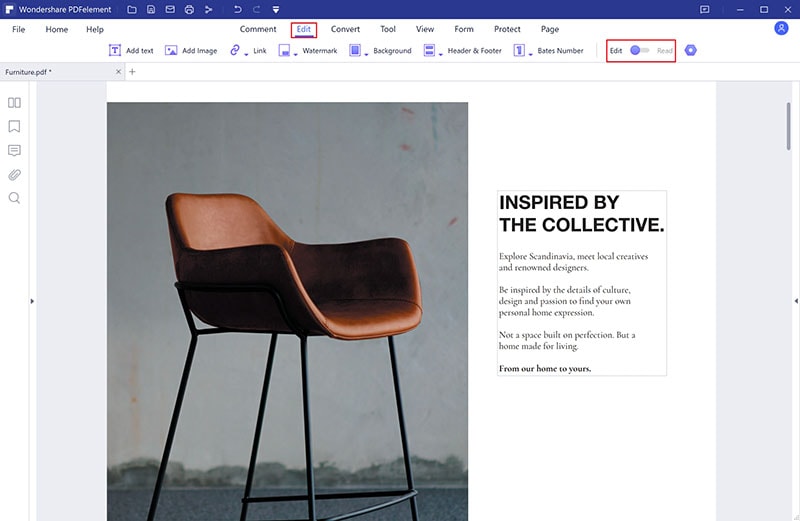 Step 3. Select the Picture and Right-Click
Scroll your PDF to the point where the target image is located. Right-click on this image and choose "Extract Image" from the options displayed.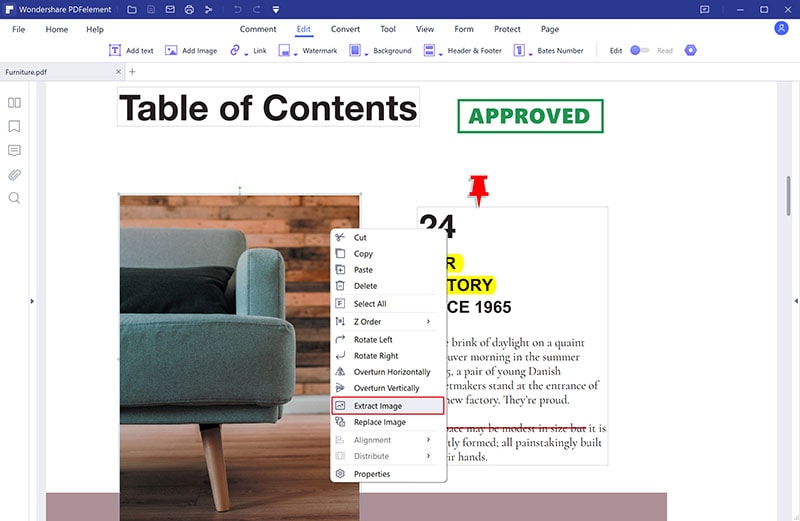 Step 4. Remove Image from PDF
Upon clicking the "Extract Image" option, the program will automatically open the "Save As" window. Choose the desired save path for the image you have extracted, then click the "Save As" drop-down arrow to select a suitable image format. When you are done with your output selections, click the "Save" button within this "Save As" window to save your extracted images.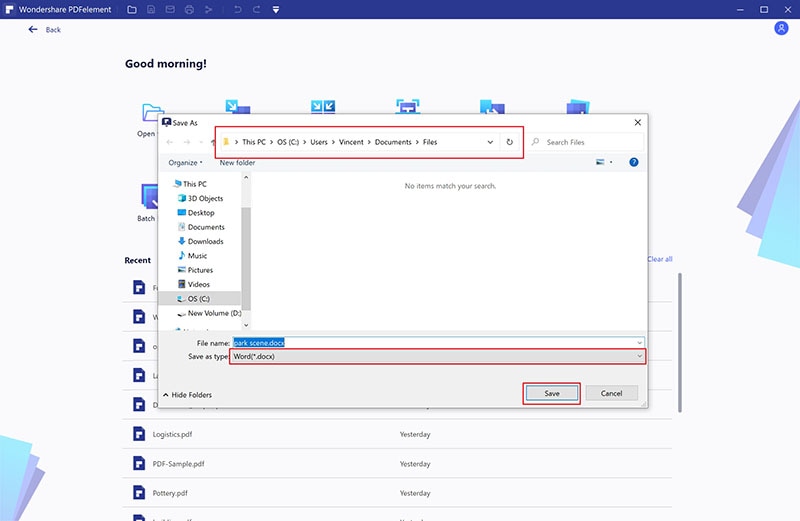 PDFelement is a powerful yet affordable PDF editor for Windows. This program makes it seamless and effective to perform several PDF actions. The elegant interface, speed, compatibility with a wide range of devices and operating systems, and amazing combination of features make it a must-have PDF tool. You can download the free trial version or the pro version for unlimited use.
It allows users to edit texts, images, links, and objects.
Users can annotate PDF through comments, stamps, highlights, drawings, and text markups among others.
It allows users to unlock texts on PDFs through the OCR feature.
Users can create forms, export data, or import data to their forms.
It supports the conversion of PDF from and to several different file formats.
It allows users to compress PDF files to desired sizes while keeping the aspect ratio.