Working with a PDF file can be a little difficult. Some processes like removing a particular part of PDF can be a tough situation. For example links and hyperlinks which are pretty difficult to remove. To remove links from PDF you would require proper tools and software so that they can be removed from the files. Following the guide mentioned in the article will make it easy for you to remove links and hyperlinks from your PDF files.
This software is available for online as well as desktop versions too. Also, this article contains some of the online tools and editors, which can help you to remove your links and hyperlinks virtually. For desktop, you can try to use PDFelement Pro.
Part 1. The Best Way to Remove Links from PDF
The best way to remove hyperlinks from PDF is using the PDFelement Pro. The PDFelement Pro is a very professional software which provides you with all the editing tools. This tool will help you to edit, protect, convert, and create your PDF. This useful PDF tool will provide the best the solution for you to remove hyperlink from PDF online, and your working with a PDF file is made much easier with this tool.
How to Remove Hyperlinks from PDF
This software/tool will allow you to edit multiple files simultaneously. Also, work with different PDF files at a time that will save your time. The other functions like secure, share, OCR and signing your PDF with a digital signature are also possible. There is so much to do in a PDF file other than the basic functions and PDFelement Pro will let to do this. This tool is highly recommended to remove links from PDF file and hyperlinks from your PDF files as well as other tasks. The steps below will show you how to remove links from PDF using PDFelement Pro with ease.
Step 1. Start the Program
The step one starts with the download and installation. Download the PDFelement Pro from the official website. Once if the download completes then install the software. Moreover, the installation takes only a few minutes.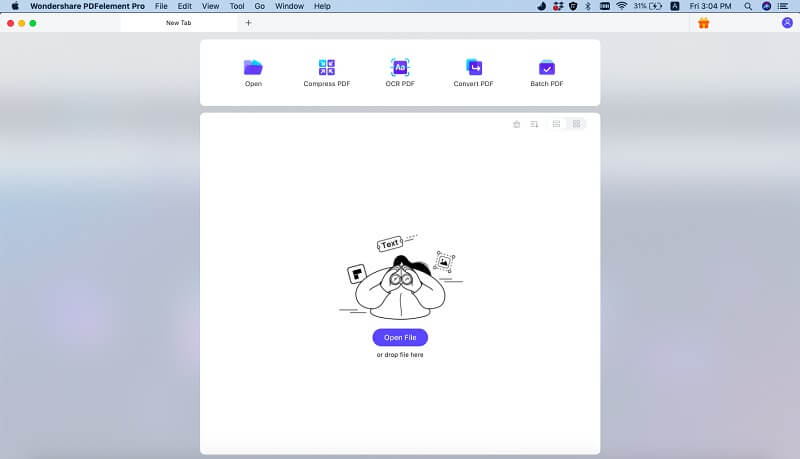 Step 2. Open a PDF File with Links
Here, open the PDF file with the hyperlink. To open the file, you can drag and drop the PDF file with links into the program directly. Or you can click on the "Open File" button to select a PDF file from the local folder.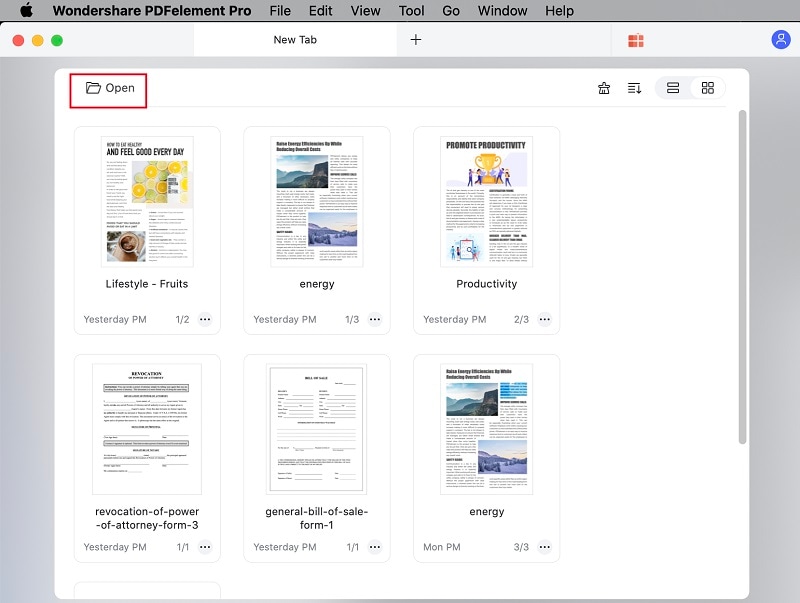 Step 3. Remove Links from PDF File
How to remove hyperlink in PDF? You may delete or edit the link as per requirement. Choose "Edit" option and select "Link" from the main toolbar. Move the cursor to select the content with links and you will find the "Delete" icon on the right side toolbar. Click on the icon and you will remove links from PDF file with ease.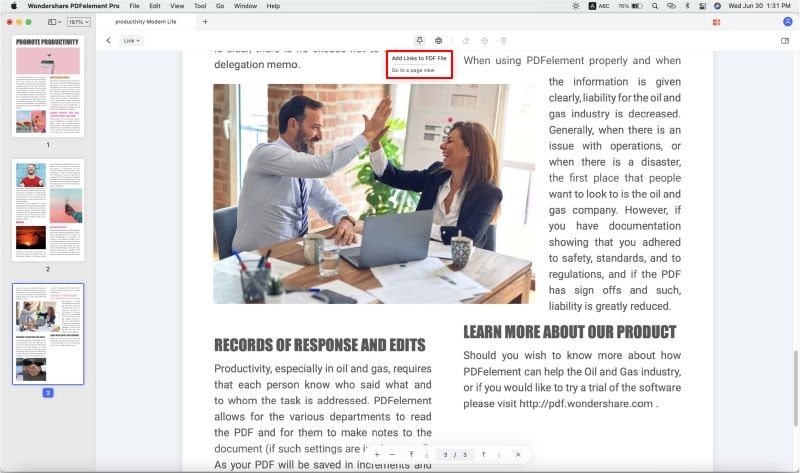 ---
Why Choose PDFelement Pro to Remove Links from PDF
Editing a PDF file can be impossible without a proper tool and this where PDFelement Pro come to the rescue. This software is available both online and desktop version. It will help you to edit, protect, convert, and create your PDF. The editing work done in the word is also done using this tool. The thing is this software is also compatible with MAC OS. The key feature is this PDF solution helps you to edit PDF like Word without compromising file formatting. PDFelement Pro is taken as the perfect alternative to Adobe Acrobat DC. This tool will let you to fully control the PDF documents. Then, of course, it is highly affordable, so there is no much difficulty in using this tool.
Key Features of PDFelement Pro
Edit PDF texts, images and links even the scan PDF files using this tool.
Create PDF from other formats using this tool.
Create PDF forms easily.
Convert PDF to images, Word, Excel, PPT, EPUB and more formats.
Mark up and annotate PDF files with multiple markup tools.
You can Combine multiple files into PDF and split PDF into several files.
Convert multiple PDFs in batch simultaneously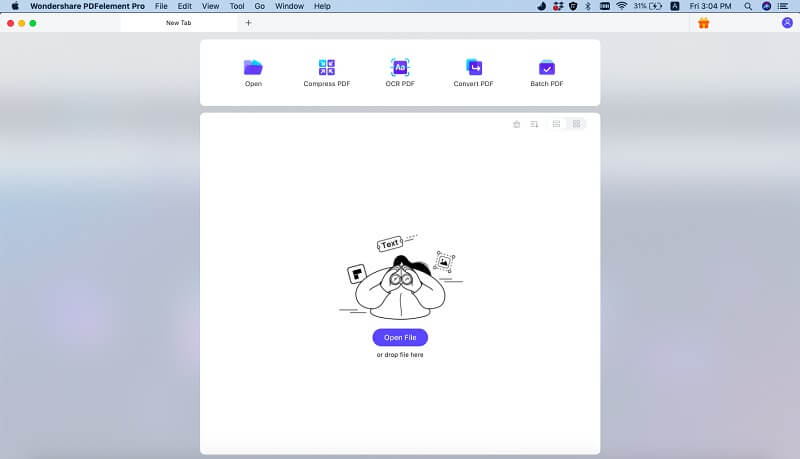 ---
Part 2. How to Remove Hyperlink from PDF online
If you want to know how to remove links from PDF without going for the desktop version? Then want to let you know that there are many online PDF editing resources available, and they can let you work with your PDF like your word document. Some of the online tools to available are mentioned below, it includes their pros and cons. For using those programs just visit the below-mentioned links,
1. VeryPDF Tool
The best choice to remove the hyperlink from the PDF is by using the online tool namely, Verypdf tool. With this tool, you can create, share and annotate your PDF files easily. You have to register on the website using the email address and then start the removal of hyperlink process.
Pros:
All the editing process can be performed using this online tool.
You have the share shot functionality to share the image in online.
Cons:
There is no trial version available.
You have to log in regularly whenever you want to edit the PDF.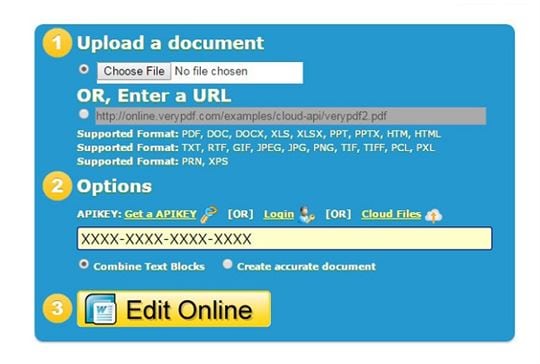 ---
2. RASTEREDGE
Rasteredge is quiet efficient and convenient to use. You can remove embedded links from PDF, add and insert the link to the PDF. You have the choice to move or resize the PDF online itself. Proper guidance was given on the website. Simultaneously, you can change the appearance of the PDF link in online itself.
Pros:
Easy to upload your PDF for editing.
Free tools and subscription tools are available.
Cons:
There is no available trial version.
Only a few tools are free to use.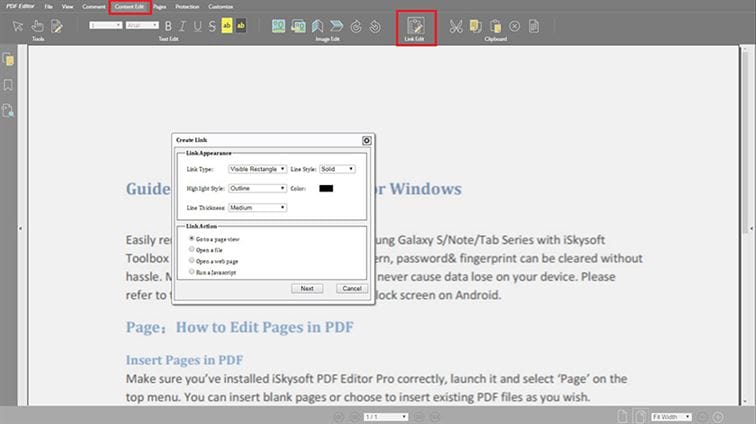 ---
3. SEDJA tool
Sedja is the online tool available to delete hyperlink in PDF, adding the text, link, and shapes according to the layout and format. You are free to annotate and sign the PDF document for security purpose. Your files will be removed from the cloud after 5 hours.
Pros:
Multiple tools available for combining, alternating etc.
You can edit 3 tasks in an hour.
Cons:
Payment required even for the trial version.
You have to login website whenever required.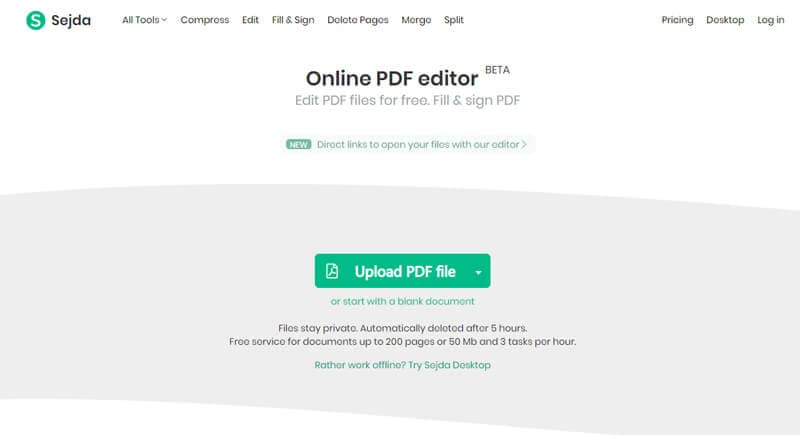 ---
Part 4. Comparison on 3 Ways to Remove Links from PDF File
Adobe Acrobat is the user preference, both the dynamic link and static link can be removed using this method. The mentioned technique is quite easy with Adobe. Many users have given the positive reviews and thus it scores well in the list of PDF editors. Try out the Adobe software for your immediate solution.
The links in a PDF file can be removed using the following methods. So, to learn how to remove web link from PDF follow the guide:
Step 1. Download the adobe acrobat from authorized website.
Step 2. Install the software and it takes only a few seconds.
Step 3. Open the PDF document and select the advanced menu present at the top of the window.
Step 4. You will get the drop-down list and select document processing.
Step 5. Choose Removing All Links portion from that.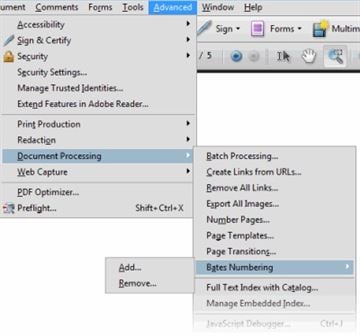 ---
Part 4. Comparison of 3 Ways to Create a Link to a PDF
| Comparison | PDFelement Pro | Adobe Acrobat Pro DC | Online tool |
| --- | --- | --- | --- |
| Description | The PDFelement Pro is very professional software which can provide you with all editing tools. | This tool provides you with a complete PDF solution and supports desktop, web even mobile phones. | This online tool is available for all mobile and desktop users. No need to install the software. |
| Features | This tool will help you to edit, protect, convert, and create your PDF. | This tool is available to edit, create and combine the PDF. | You can edit, convert, combine and split the PDF. |
| Compatibility | There a trial version available so the user gets a better idea of the tool. Both Windows and MAC version is available. | It is compatible with Windows 7, 8, 10 and MAC OS can help you to edit or export any kind of PDF from any resource. | This is compatible with all the users. |
| Cost | The price is about 89.95 USD | It is compatible with Windows 7, 8, 10 and MAC OS can help you to edit or export any kind of PDF from any resource. | This is exclusively free to use. |
| Service | There is the number of offers available for this product. A complete user guide is provided with this tool. | Even mobile apps are available. It uses cloud service and works with any browser. Doubts can be cleared using online chats. | This works with the cloud service and your file will be deleted after few hours. |