You have a research or presentation saved in a PDF but the image(s) in the file are not well-positioned. Yes, the image is gorgeous and good looking but it does not fit perfectly into the flow of your document. 90% of people will stop reading your document if the images are not well-sized and properly position. An image without the correct size and dimension can disorganize the entire document. There are several reasons why you need to resize PDF image. Some of these reasons are listed below:
The image size exceeds the required image size for your project (assignment, for instance).
The image is bigger or smaller than the page size.
You want to present the image in another size/dimension.
The image size does not fit the layout of the document.
You want to crop out parts of the images that are not needed.
The images do not fit to print.
If you have the same reasons and needs, please try the best PDF image resizer: PDFelement Pro
How to Resize Image in PDF
In case you fall into any of the categories listed above, you may want to resize PDF image. Minding the fact that PDF files are not directly accessible and editable, then the question of which tool to use comes in. Yes, a lot of online tools must be coming through your mind that allow you to resize PDF image online now but there is one thing to bear in mind which is the image quality.
We have identified the reasons for image resizing and why you need to maintain the quality of your PDF image. Hence, the question now is how to resize the PDF images without quality loss and which tool to use.PDFelement Pro is a tested and trusted premium PDF editor recommended to resize PDF image. It provides an easy, yet efficient way to reduce PDF image size without quality loss. The steps and process involved in resizing image in PDF are very basic and direct.
Steps to resize PDF Image with PDFelement Pro
Step 1. Launch the PDF Image Resizer
Once you have downloaded the program, click and launch the application. If you are yet to have the application, you can download one from it's Website.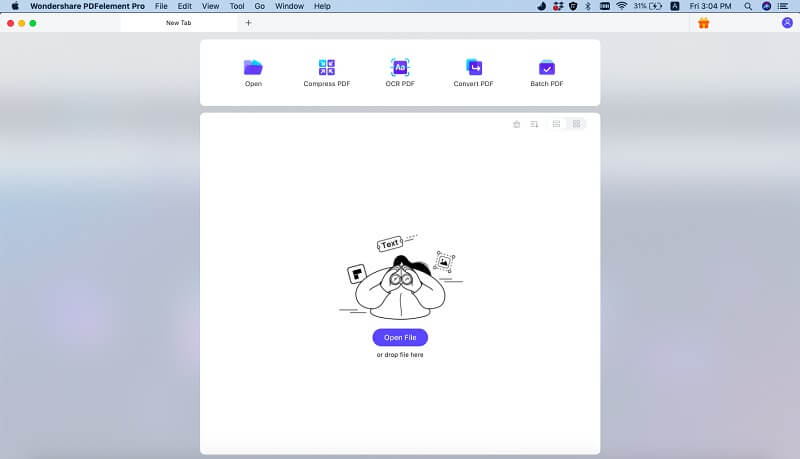 Step 2. Import PDF with images to the program
Click on "Open file" on the bottom left corner of the main interface, locate the desired PDF file with images on your computer and open it.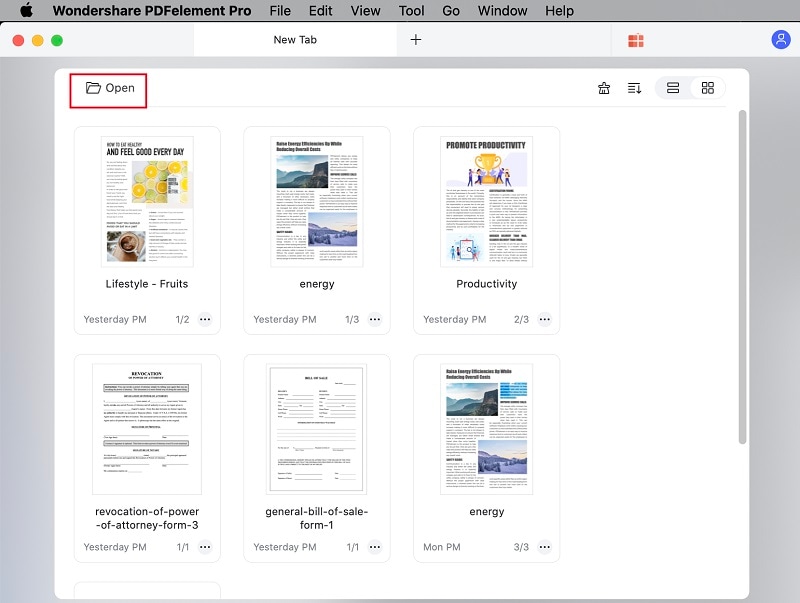 Step 3. Resize image in PDF
After you have opened the file, click on the "File" tab on the menu bar at the top and then select the "Optimize PDF" option. There, you will be able to resize your PDF image without quality loss.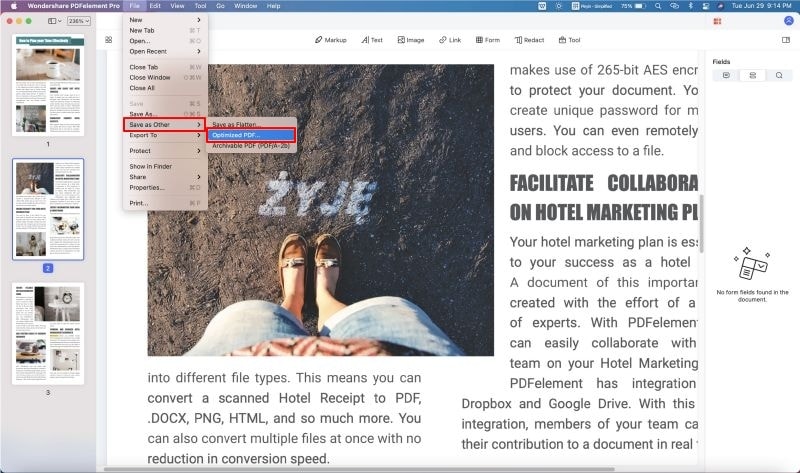 Step 4. Edit image with PDF editing tools
The steps above teach you how to resize a PDF image easily. Besides, you can still proceed to edit the image with PDF editing tools, such as rotate, watermark, crop, and add new images. Open the "Edit" menu on the top bar and click on the images you want, and then choose the option, such as "Rotate" or "Crop", on the right sidebar to edit images in PDF files easily.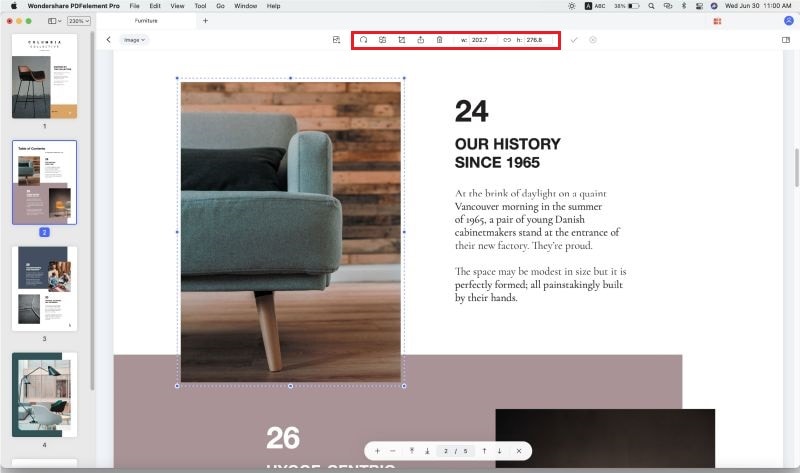 ---
Why Choose PDFelement Pro to Resize PDF Image
With the help of PDFelement Pro, you not only can resize an image in a PDF file easily, it also provides you an easy way to extract images from PDF files easily. This PDF tool will also help you to convert an image to PDF files, at the same time, you will be able to convert your PDF to image, Word, PPT and other file formats. Advanced OCR feature enables you to edit and convert scanned PDF files just in a few steps.
Other key features of PDFelement Pro:
The program, allows you to convert PDF files to other file formats including word, ePub, powerpoint, text, image, excel or HTML.
You can create a new PDF file or convert your document to PDF files with PDFelement Pro.
This program allows you to add stamp or signature to PDF files, either by mouse trails or images.
This program allows you to annotate PDF files either by freehand sketch or by basic shapes.