Are you having trouble viewing your document in the current position? Or perhaps you just need a tool to rotate PDF and save it for future reference? Could it be also that you are looking to rotate PDF online to make it easy for your recipient to read? Why not try an online PDF rotating tool! You can rotate your PDF file from different considerations like a wrong edited upside down content or mirrored content. However, most free PDF readers don't allow the option of rotating PDF documents, a feature mostly required for images or content that is upside down or sideways. It is easy to change the direction that the images or pages face, with PDF rotating tools, without editing or making permanent changes to the content in the PDF document. If you are not familiar with tools to rotate PDF online, read on to discover the top 10 online PDF rotate tools for best results!
PDFelement Pro for Mac - The Best Way to Rotate a PDF
PDFelement Pro is one of the best tool to improve your editing PDF file experience. You can use this tool in order to edit, convert and encrypt your file. What if you need to create a PDF file from your usual editing software like Word, Excel or PowerPoint? Here is the good news! You are able to use iSkysoft PDF Editor for this! Besides, you can even add markups and annotations to your file.Did I mention that you can even extract images from PDF or convert PDF file to jpg format, delete or add pages to your PDF file? How about removing watermark from your PDF file? Oh, yes! All these features are available in iSkysoft PDF Editor.
Why Choose This PDF editor:
Easily rotate, add or delete PDF pages as your needs.
Convert PDF to images, Word, Excel, PPT, EPUB and more formats.
Edit the images, texts, and links in the PDF with ease.
Create PDF from other formats and create PDF forms easily.
Easily mark up and annotate PDF files with multiple markup tools.
Add watermark, signature and password to PDF.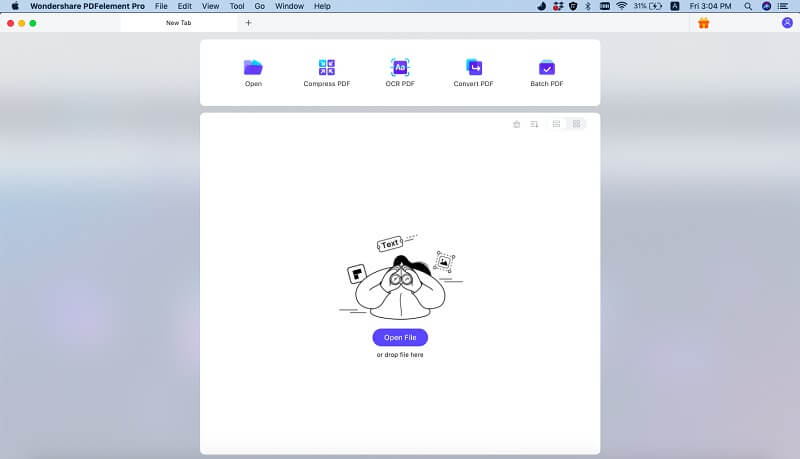 ---
Part 1: Top 10 PDF Tools to Rotate PDF Online
1. RotatePDF
RotatePDF is a free web-based solution that allows you to rotate easily your PDF documents. PDF pages and images are conveniently rotated with the RotatePDF online tool with just simple steps. Simply upload your PDF document, easily rotate it and download a rotated version.
Pros
No sign-up and no script to download!
Fast – takes less than 10 seconds to rotate.
Can rotate multiple PDF documents.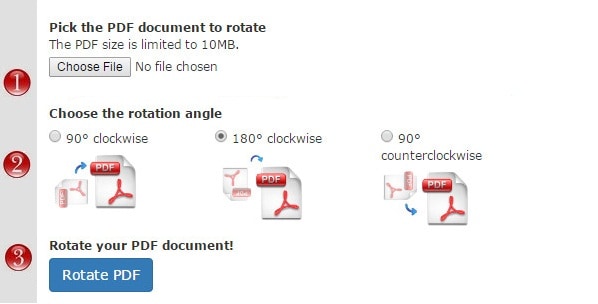 2. PDFill PDF Tools
PDFill PDF Tools functions to rotate, split, merge, encrypt, delete, reorder, reformat and crop PDF pages. PDFill tool is very suitable for your PDF rotation needs. PDFill has a clean and beautiful interface.
Pros
No pop-up ads! No watermarks!
FREE distribution!
FREE for commercial and personal use!
Cons
Fewer additional PDF manipulation features such as the addition of bookmarks.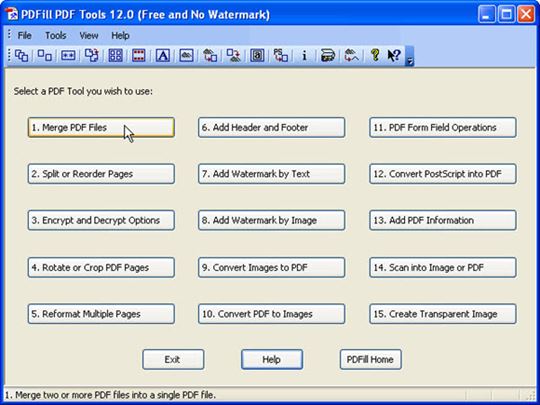 3. iLovePDF
If you'll be needing to edit all aspects of your PDF, including layout and content, you will need to take a professional tool like Adobe Acrobat. However, if all you need is to rotate your PDF files, iLovePDF can quickly accomplish the task for you. It allows you to rotate multiple files. However, each file needs to be less than 8 megabytes. With, the I Love PDF tool you'll rotate the PDF files to a convenient angle that is favorable for viewing or further editing. Besides, the tool allows you to rotate images in the PDF file for ease of viewing, cropping or copying.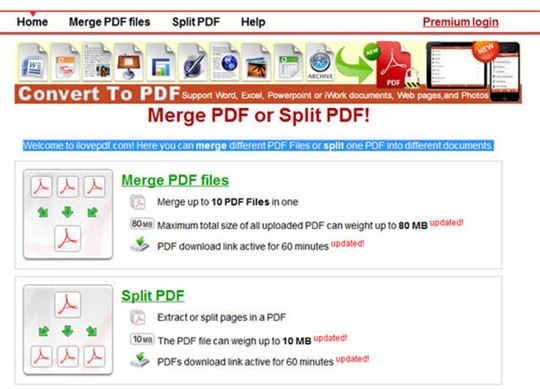 4. PDFRider
PDFRider is another free PDF editor that allows you do basic editing, including rotating, on your PDF files. The advantage of PDFRider includes that it allows do the following on your PDF: insert pages, extract pages, split PDF files, and merge PDF files. With the additional features, PDFRider assists you to edit your rotated PDF files to the desired type.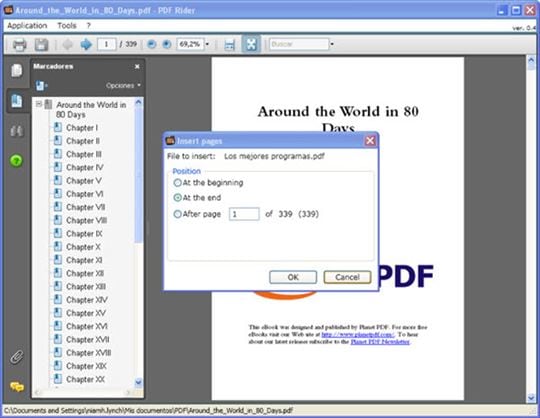 5. PDFTK Builder
PDFTK Builder is another fantastic PDF rotating tool. The benefit of the tool is that it can reorder or merge selected pages in your PDF files at a go, which makes work easier if you have numerous files. However, PDFTK Builder lacks the tool for watermarking PDF documents using background text, which is important in marking the document "Draft" or "Confidential".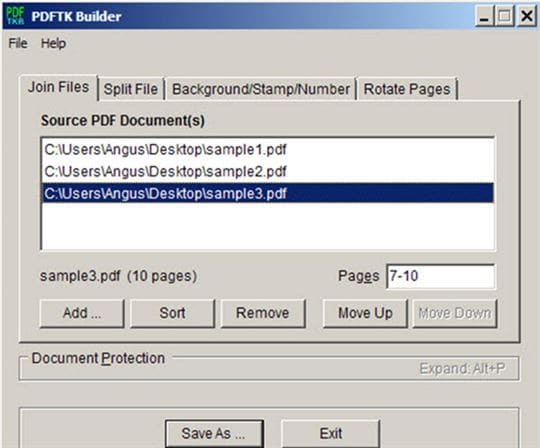 6. jPDF Tweak
jPDF Tweak is a magnificent choice for your PDF rotating needs. However, the disadvantage with the jPDF Tweak tool is that its interface is not straightforward. The advantage with jPDF Tweak is that you can rotate multiple pages. You can change chapter bookmarks and page numbers. Additionally, the tool allows you to add attachments to PDF documents. jPDF Tweak is a suitable tool that will help you rotate your PDF files online and easily read or save them for later sue.

7. PDFsam
PDFsam is worth a try if you'd like to rotate, recompose, or reorder multiple pages of PDF files. You can quickly rotate, extract, split, mix or merge by simply specifying the page numbers. The advantage of PDFsam tool is that it allows you to re-organize PDF pages in a thumbnail view. In thumbnail view, you can conveniently work with the thumbnails to rotate your PDF pages as another PDF file. However, PDFsam can only run on an operating system that supports java. The basic version of PDFsam is also free but advanced levels are for purchase.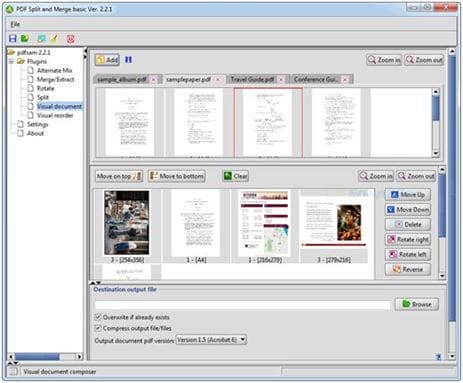 8. PDFresizer
On PDFresizer you can easily rotate your PDF files online, free and in any direction you want. The advantage with PDFresizer allows you to rotate specific pages or a range of pages, by filling the form and to areas with the desired pages. With PDFresizer, you'll conveniently convert your PDF files within a short time and save it at your convenient location. Beside, PDFresizer allows you to resize easily your rotated PDF document for ease of manipulation and storage in your computer of the cloud.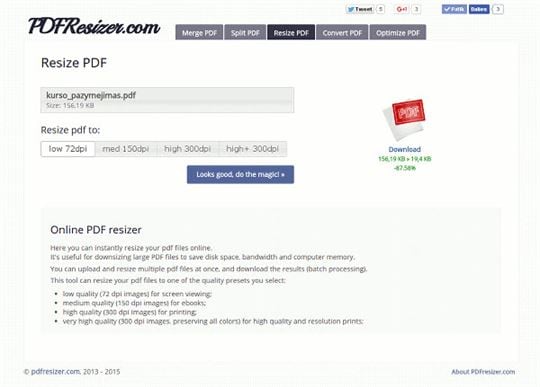 9. PDFaid
The PDFaid online tool has the PDF rotation that can help you rotate PDF pages without installing any additional software. The application will change the PDF pages orientation from portrait to landscape and vice versa. The advantage with this tool is that it allows you to save the rotated view of the PDF permanently. In addition, the tool allows the user to change the metadata of the output file to make the PDF file more searchable online. The application does not demand installation of any other software.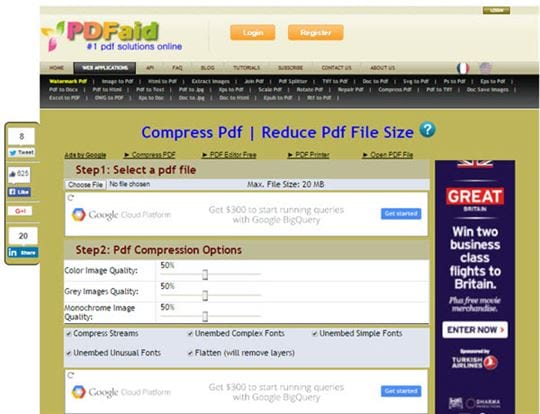 10. PDFzorro
PDFzorro is easy to use, free and fast tool for online PDF conversion. With PDFzorro, you can easily upload, rotate pages, delete or rotate pages or add comments. The tool has a benefit that it enables the user to protect their PDF using htaccess, through the SSL connection. Further, the tool will allow you to delete the PDF file from your cloud. It's time to pick the PDFzorro PDF conversion tool and make your online PDF conversion fast, free and easy. The tool will ease your PDF experience and research and reading even better.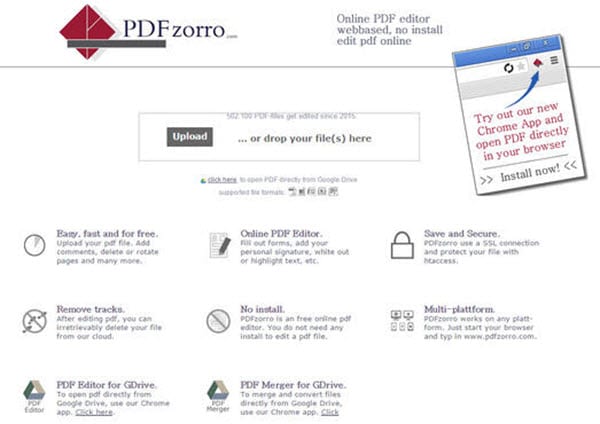 ---
Part 2: The Limitations of Online Solution
Free online tools for rotating of PDF files are limited at the three rotation angles possibilities. With iSkysoft PDF Editor for Mac you are able not only to rotate the entire file but also just one page from it. You need just specify the page or pages you wish to rotate. But you might want also make several actions on your PDF file like editing, encrypting with password, converting in different other formats, or even creating a PDF file from Word, PowerPoint, Excel with markups and annotations embedded.
Your PDF projects might need more actions than mere rotation of their own. With Adobe Reader you can only rotate your PDF file and you cannot save it. Of course, for this simple action you can use a free online tool to rotate your file and download to your computer. Merging your PDF files in one PDF file or converting the PDF file to other formats, are special features of PDFelement for Mac. Also, the adding of markups and annotations let you create the PDF file as you desire. Most free PDF readers don't allow the option of rotating PDF documents, a feature mostly required for images or content that is upside down or sideways. It is easy to change the direction that the images or pages face, with online PDF rotate tools, without editing or making permanent changes to the content in the PDF document.