To take notes on PDF files, will make sure the new users get to know the contents at a glance. It is very important to add notes for important PDF files as they let the others know what has been written. The actions which are to be taken can be specified in the form of notes. Another reason for adding notes to PDF is that they can be printed separately. It also lets the users get to the point information, which easily makes the directions mentioned in PDF. There are many programs that are used to manipulate PDF on both Windows and Mac. The best program among them is PDFelement Pro for Mac and Windows.
Part 1. How to Take Notes on PDF in Mac
PDFelement Pro - The Best Way to Take Notes on PDF
PDFelement Pro is the best program that can be used to manipulate PDF on Mac. The built-in multiple markup tools make it easy to take notes on PDF files. With the help of this tool, you can also easily edit texts, images, URLs and other elements in a PDF. There are many Mac versions that are compatible with this program. It also ensures that the additional functions are performed with ease. Some features of the program are as follows.
Key Features of This PDF Annotator:
Easily take notes on PDF files and mark up PDF files with multiple markup tools.
Editing tools have been added to this program. It makes editing PDF using this program easy and hassle-free.
PDF form handling has been made too easy with this program. Extraction of forms well as creation has been made too easy.
The advanced OCR feature allows users to edit and convert scanned PDF files in a few simple steps.
Securing PDF from unauthorized use has never been as easy as it is with this program. The signature can be added to PDF file within seconds.
Steps on How to Take Notes on a PDF using PDFelement Pro for Mac
The process of adding notes using this program is very easy and straightforward. It requires no additional PDF exposure of the user. Every step is self-explanatory and therefore very easy to implement.
Step 1. Import a PDF to PDFelement Pro PDF Editor
The "Open" tab should then be pressed to browse and import PDF files. Additionally, the drag and drop feature of the program can also be used to import the file: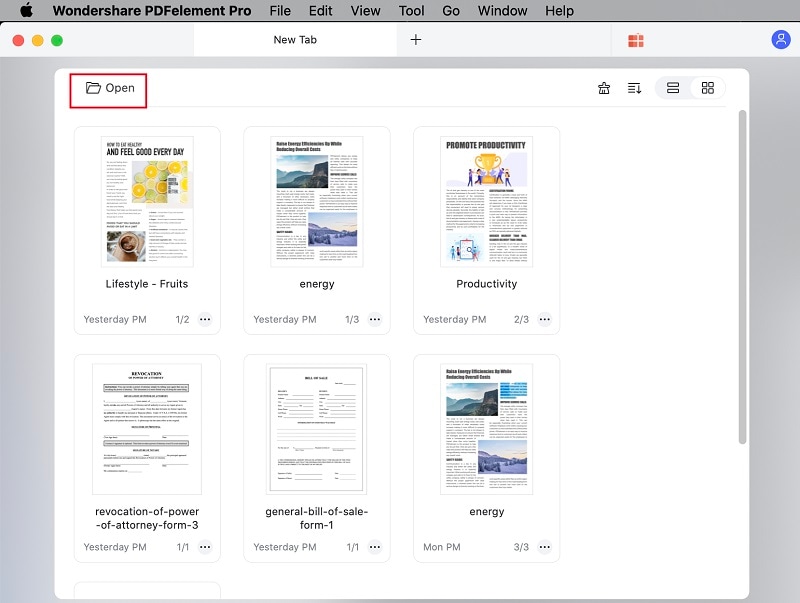 ---
Step 2. Take Notes on A PDF
Highlight text in a PDF file. Once the PDF file has been imported, the annotation features are there under the "Markup" tab. First of all, the "Highlight" button can be pressed to highlight the selected text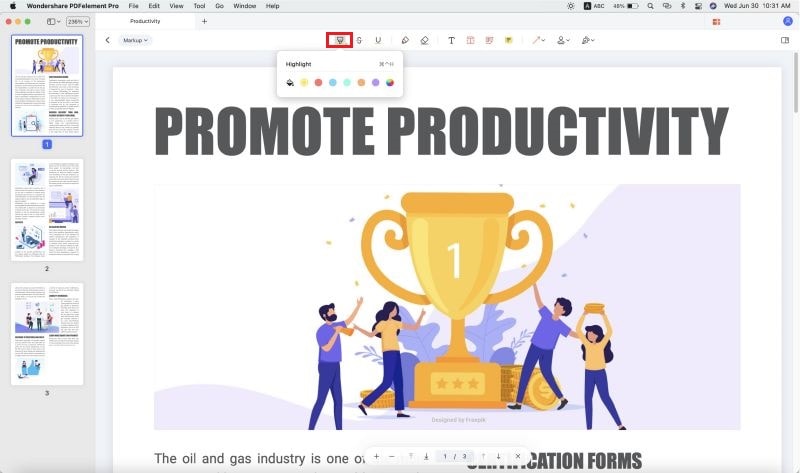 Step 3. Add a text-box to a PDF document
To add notes, the "Text Box" option is to be selected. This will open a box where the relevant content can be written. There is no need to resize the box as it will adjust automatically. At times there is some specific information that should be added. The text calls out and comments function can be used to get the desired results.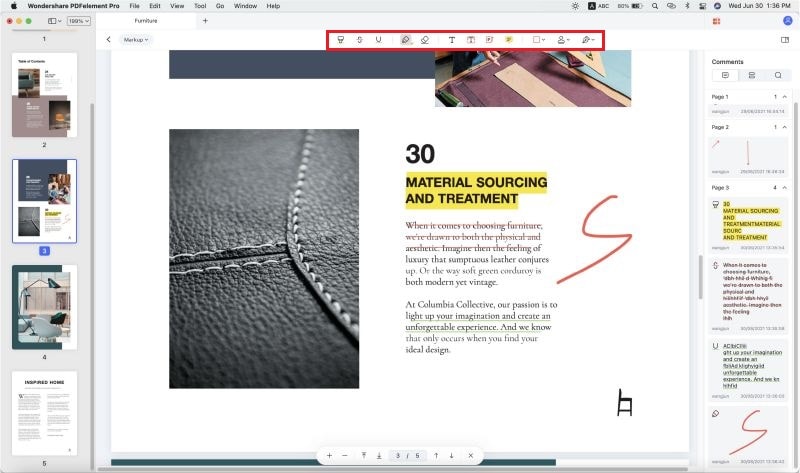 Step 4. Add a sticky note to PDF File
There are additional options under the "More" Tab. This includes text comments, Sticky notes, stamps and signatures. "Sticky Notes" allow the users to add comments similarly to text boxes or comments. The stamp option can be used to add stamp marking. Similarly, the signature option is used to add signatures.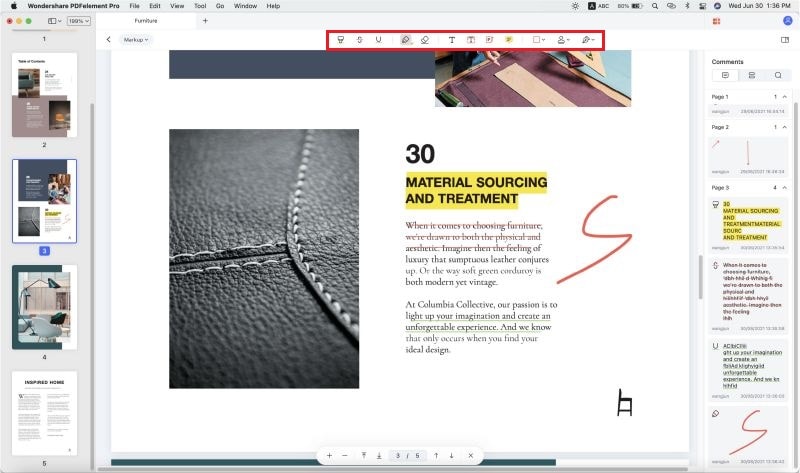 Step 5. Draw shapes on PDFs
There are many freehand shapes available under the "Shapes" tab, such as an arrow, rectangle, polygon, connected lines, oval, squiggly lines, and "Pencil" can be added by utilizing the shapes tab.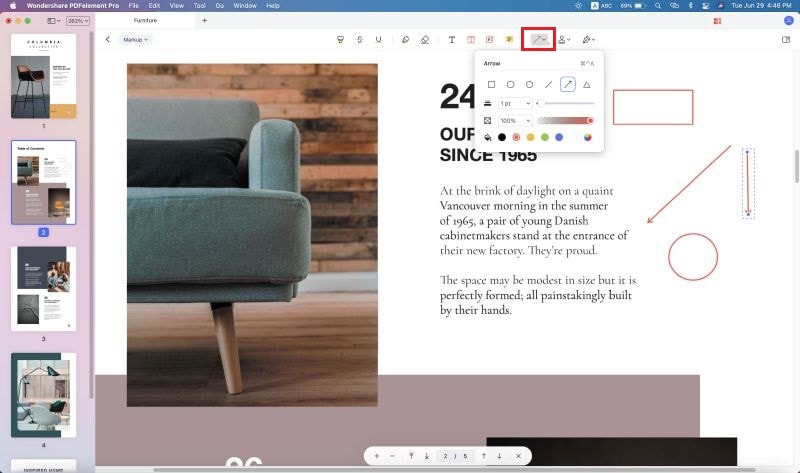 ---
Part 2. How to Take Notes on PDF in Windows
The PDFelement Pro works with same efficiency on Windows as it does on Mac. The interface is slightly different, but the overall functionality remains the same. With the help of this PDF annotator, you can easily take notes on PDF documents in Windows.
Why Choose This PDF Annotator for Windows:
Highlight PDF text, add comments and notes to PDF files with ease.
Easily edit PDF texts, graphics, images, links, watermarks, etc.
Convert PDF to images, Word, Excel, PPT, EPUB and convert multiple PDFs in batch.
Create PDF from other formats and create PDF forms easily.
Compress PDF files in a few simple steps.
Easily add watermark, signature and password to PDF for securing PDF.
Steps to Take Notes on PDF in Windows
Step 1. Launch the Program
After downloading and installing the PDF Annotator on your Windows, you can launch the program easily by double-clicking on the program's icon.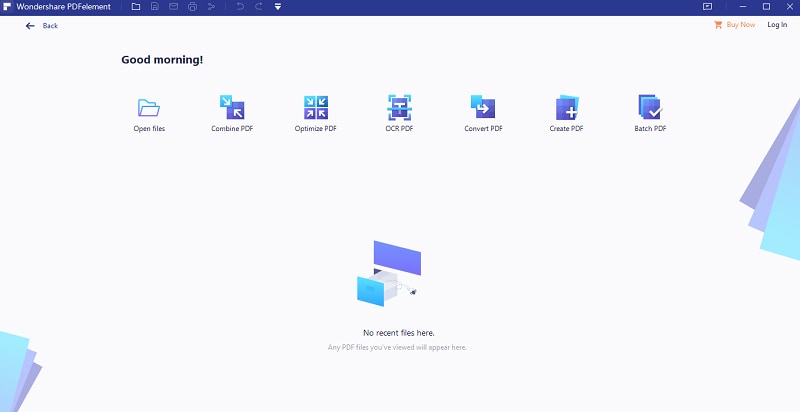 Step 2. Import PDF File
Click on the "Open File" button on the left interface. You can easily add a PDF file to the program. The drag and drop feature can also be used to add PDF to the program.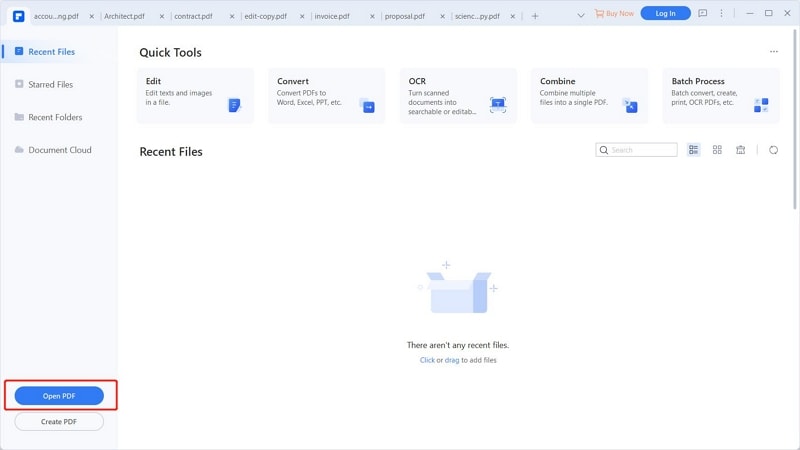 Step 3. Highlight in PDF on Windows
Open the "Comment" menu on the top toolbar. Click on the "Highlight" icon and then you can choose the text to highlight.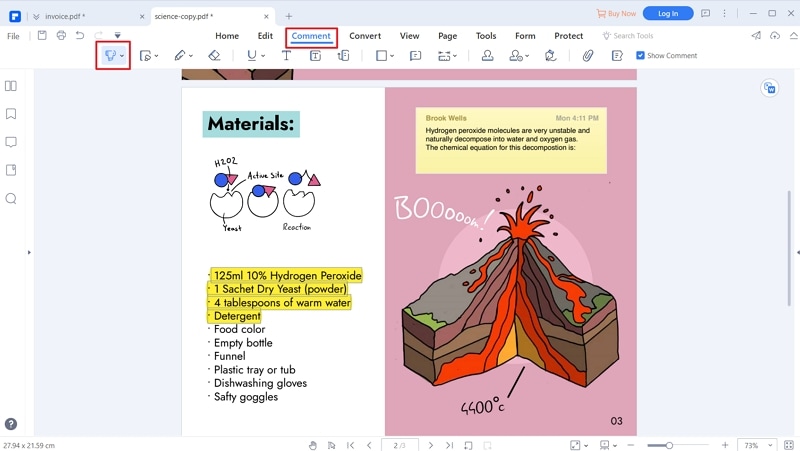 Step 4. Enable the Typewriter Tool
If additional lines are to be added, then the "Typewriter" function can be used. It is also located under the comments tab of the program. Author and object can also be added using this tab. The typewriter also offers a wide range of lines that can be added.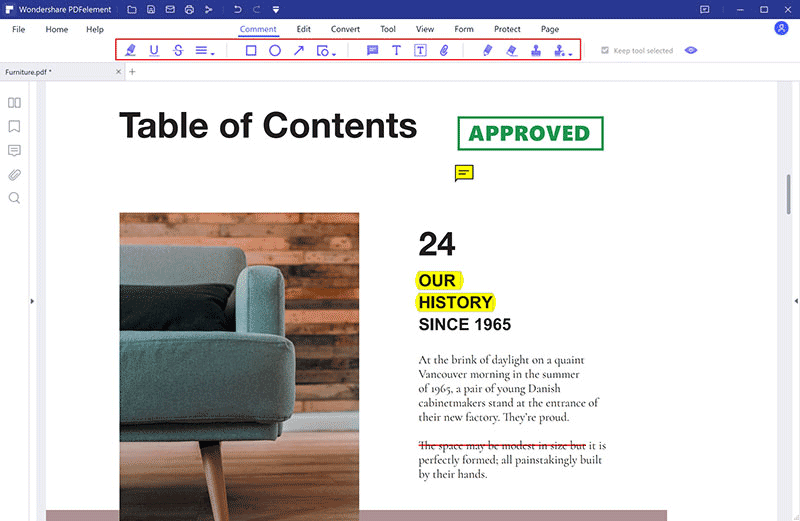 Step 5. Hiding annotations
In case the annotations are to be hidden the "Hide Annotation" option can be used to perform the functionality. The same button is used to show all the annotations in case it is required.